The websites like Omegle are currently among the trendiest website on the internet. These sites are a harmless way to talk to random people worldwide from the comfort of your home. It is especially recommended if you are stuck at home and feeling bored. To ensure your time isn't wasted, this article contains the best sites like Omegle to talk with strangers.
Top 10 Sites Like Omegle
Omegle is undoubtedly the king of websites which allows you to talk with strangers. However, nowadays it has become crowded and not to mention the fact that it isn't available everywhere. So, that leads people to try and find sites similar to Omegle. If you are also one of them, you will enjoy the website discussed below: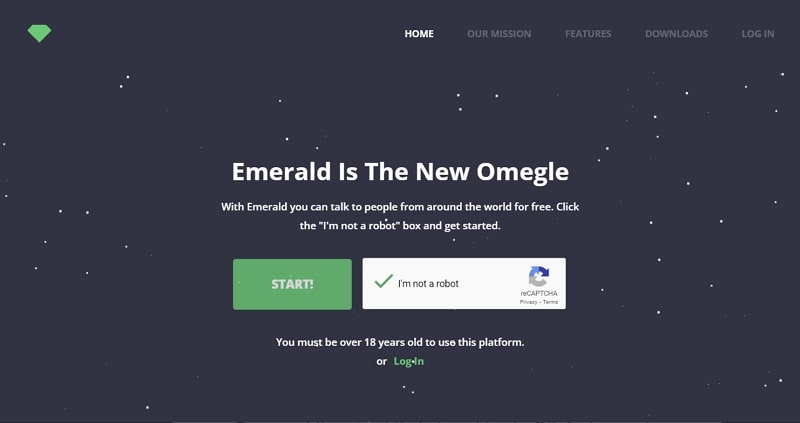 One of the best sites, like Omegle, EmeraldChat, is a great choice for chatting with strangers. With a clean and classy interface, it provides a secure environment to talk with people across the globe. On this platform, you can initiate one-on-one text or video chats and group text chats. Since the website has strict moderation policies, users can rate others by using a feature called "Karma."
EmeraldChat also has a paid tier which is not expensive compared to its competitors. If you subscribe to it, you can access different filters like karma, gender, and location filters.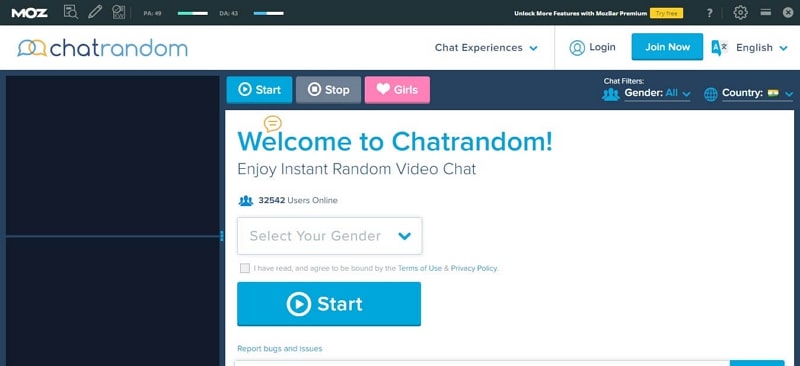 As evident from its name, ChatRandom is a dedicated talking-with-strangers site similar to Omegle. It has made talking to strangers online highly easier. You only need to select your gender and press start to talk with random strangers. Furthermore, many facemasks are available to protect your privacy during video chats.
Using ChatRandom's premium subscription allows you to access filters like location and gender filter while also hiding your location. It also removes all the ads from the website.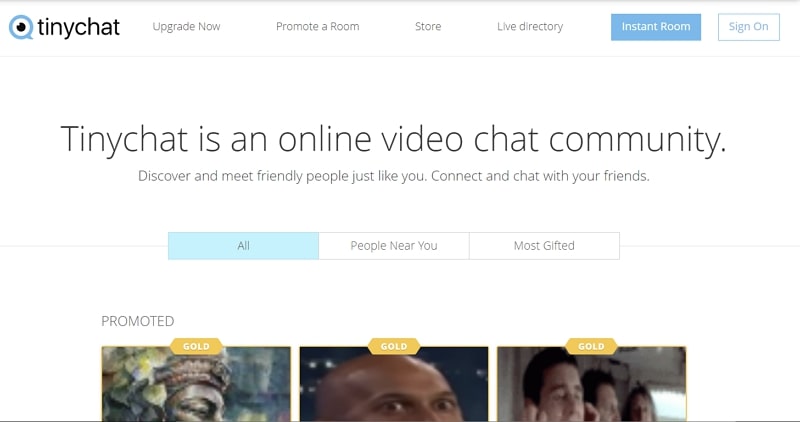 More focused on chatrooms, TinyChat is the platform to use if you want to talk with strangers regarding specific interests. On this platform, like-minded users can create chatrooms to discuss certain subjects. These rooms can hold text, voice, and video chats between their members. Unlike sites similar to Omegle, users can also earn on this site.
TinyChat has many tiers of subscriptions that give different levels of features and facilities. Moreover, it also requires registration before allowing access to random chat features.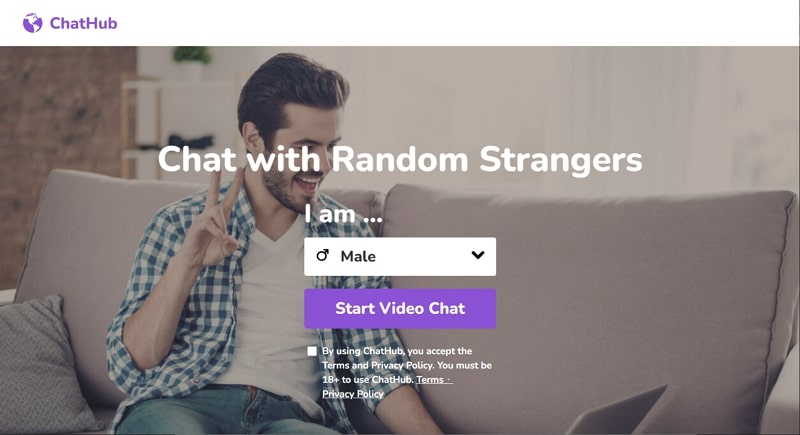 When it comes to things like Omegle which allows you to talk with random strangers, ChatHub is among the top alternatives. With a quick and straightforward process, it has been a favorite choice of users across the world. It prides itself on providing anonymous ways for people to talk with users globally. Furthermore, users can use many unique filters on this platform.
Most of these features are only accessible if you subscribe to the premium package of ChatHub. Compared to similar sites like Omegle, its premium subscription is costly.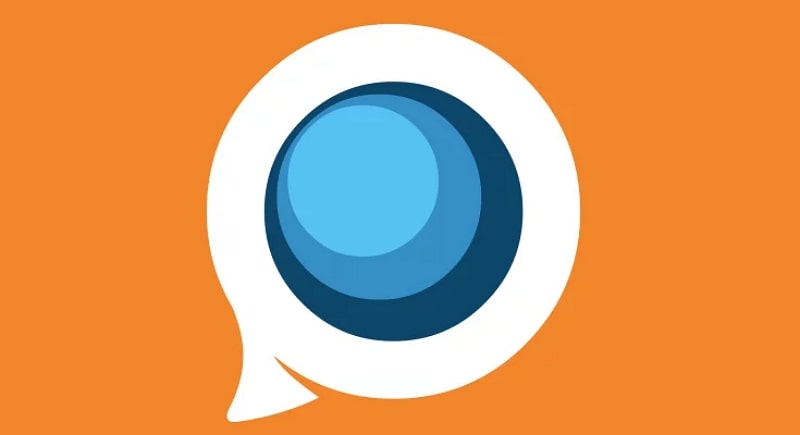 If you are looking for apps like Omegle, CamSurf is a great option, as it also has mobile apps along with a web portal to talk with strangers. It doesn't require registration and allows you to connect with people through a single click. During the video chat, you can quickly swipe through random people until you find the right one.
CamSurf supports features like location hiding, private chat, location filter, gaining followers, etc. However, you will need to pay to use most of these features.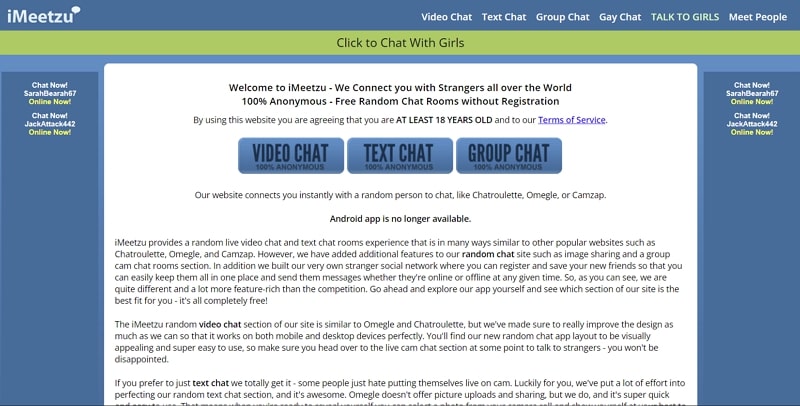 It doesn't get easier to talk with strangers than using iMeetzu. With no ads, no free or paid tiers, and strict moderation, it has been the go-to choice for many users. On this platform, you can either start a text or video chat without any need for registration. Moreover, there is also a group chat feature that allows you to talk with a random group of people.
When talking to strangers through video chat, you can easily leave the chat with one click. As for privacy, the website promises never to store or harvest users' data.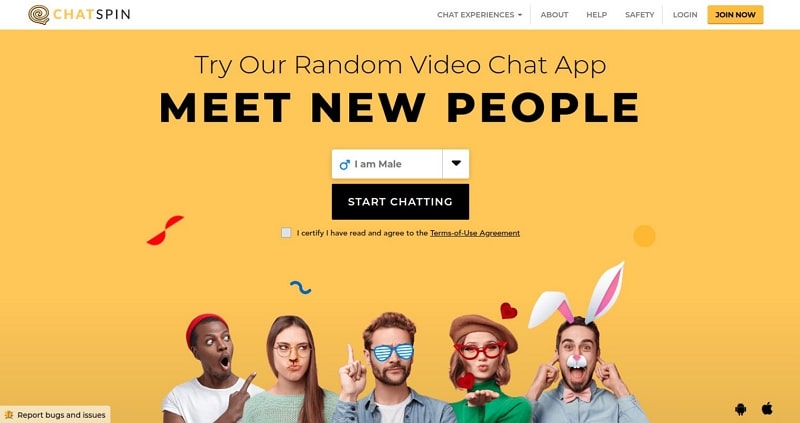 While it requires you to sign in first, ChatSpin is still a great option when it comes to finding other sites like Omegle. It has an easy-to-use interface that lets you connect with random people across the world. During video chats, it offers a wide range of AI facemasks to ensure your privacy. Furthermore, you can hide your location if you use the VIP package.
ChatSpin Plus offers many other features, like being able to reconnect with old users or inviting them to a private cam chat. It is also available on mobile platforms like iOS and Android.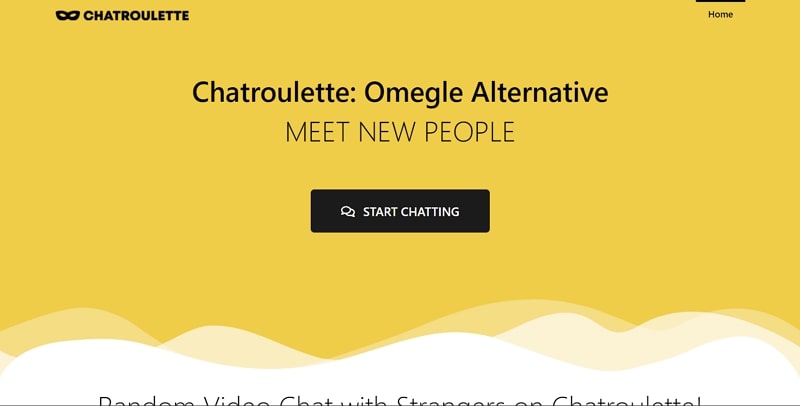 Among websites like Omegle, Chatroulette is the fiercest competitor of Omegle and is widely popular. Regarding the interface, it has the simplest among the website in this list. Its interface is a simple cam-screen in the middle with all necessary options located around it with a mere click away. You will need to use a currency called "Quids" to talk with people on this site.
To ensure there are no scammers or bots, Chatroulette doesn't allow video chats unless the face is visible in the cam. Moreover, it has strict policies regarding cyberbullying and inappropriate behavior.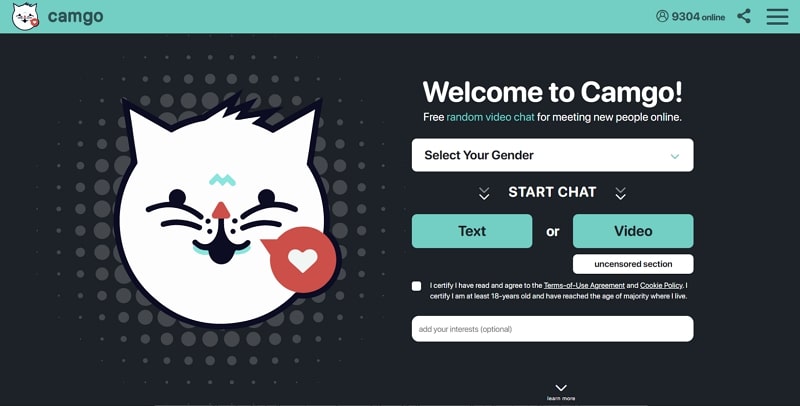 Want to talk with people with the same interests as you? You should give Camgo a try as it allows you to define your interests before matching you with random. Using this feature, you will only come across people who have also specified the same interests as you. Additionally, this platform doesn't require any of your personal details when using its free version.
Subscribing to Camgo Plus can grant you access to features like location filters, gender filters, no-ads, etc. When talking to strangers, you can easily leave the chat with one click if things get too intense.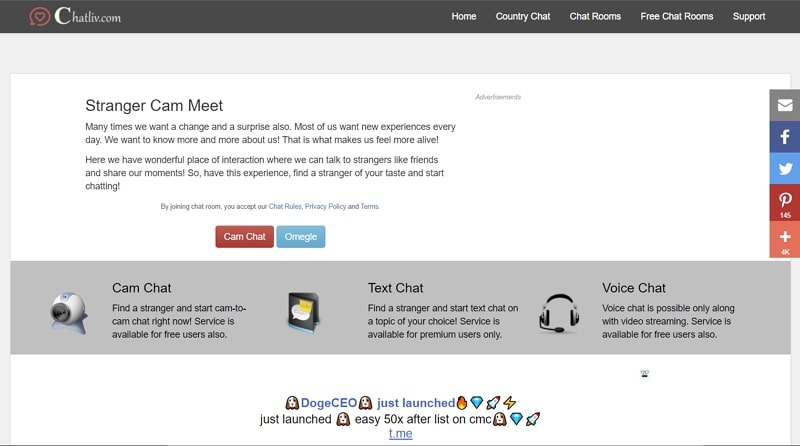 Considered to be the most comprehensive platform, Chatliv is an excellent alternative to Omegle. It has many features which help you enjoy the chatting experience to its fullest. With it, you can talk to strangers worldwide or choose a chat room for a specific country or service. However, due to so many options, it can be confusing for new users.
Chatliv also allows you to create private chatrooms where you can talk with a stranger to your heart's content in a secure environment. Furthermore, it also has strict content moderation policies regarding inappropriate behavior.
How to Create Sites Like Omegle with ZEGOCLOUD
Do you want to create a website like Omegle in a short time? If yes, you can do it using ZEGOCLOUD Voice & Video Call Kit. It is a pre-built UIKits which allows you to create a website for talking to strangers with even better features than Omegle. With this UIKits, you won't have to worry about creating everything from scratch, as it will do everything for you.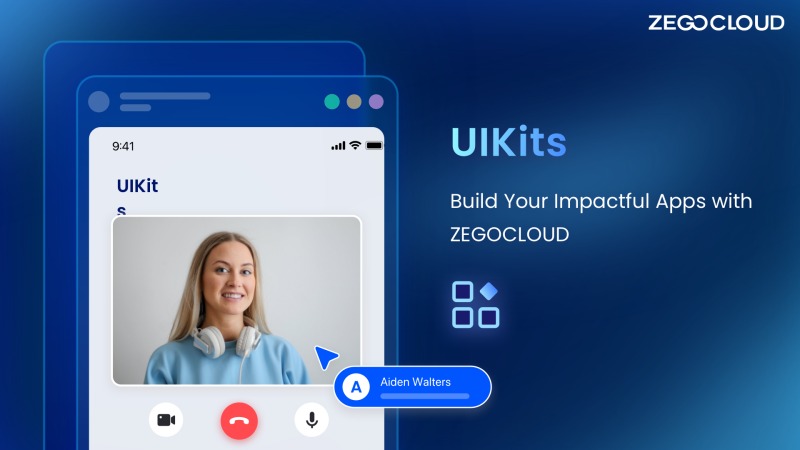 It is also highly customizable, which means you can easily modify it to suit the needs of your business or brand. Using it, you can create an Omegle-like website with a dynamic and engaging interface. When addressing users' data and privacy concerns, this UIKit ensures that all communications have end-to-end encryption with the latest encryption algorithms.
Steps to Create a Website Like Omegle with ZEGOCLOUD
ZEGOCLOUD Voice & Video Kit ensures you won't have to go through a complex process to set up your video chatting website. You can use the following steps to create a site like Omegle using this amazing UIKit:
Step 1: Sign in to ZEGOCLOUD Admin Console
Go to the ZEGOCLOUD website and log into the admin console using your account. If it is your first time., click "Sign UP" to create an account and log in. Now create a new web project like Omegle by using the "+" icon.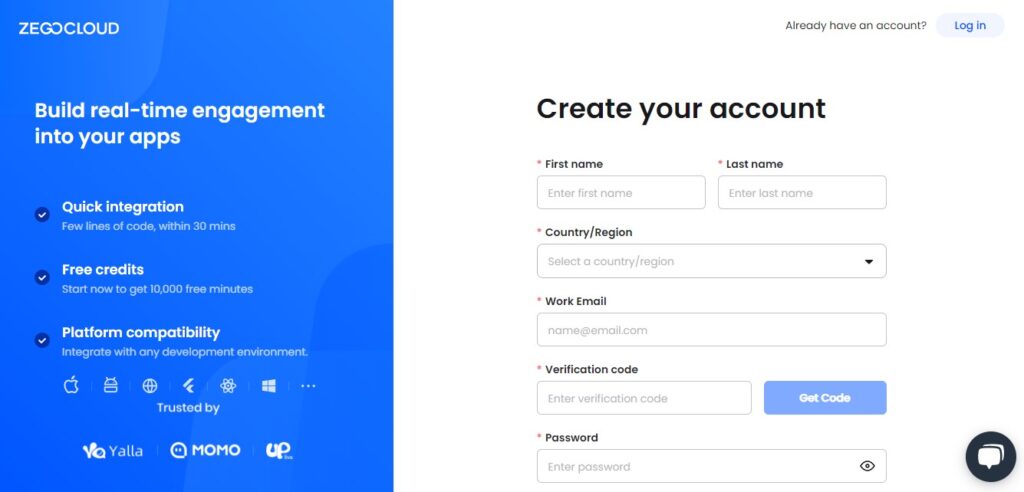 Step 2: Select ZEGOCLOUD Voice & Video Call Kit
After creating the project, choose "Voice & Video Call" UIKit as you are developing an Omegle-like website. Afterward, press "Next," and give your project a name in the ensuing part. Following this, select the "Start with UIKits" option to proceed.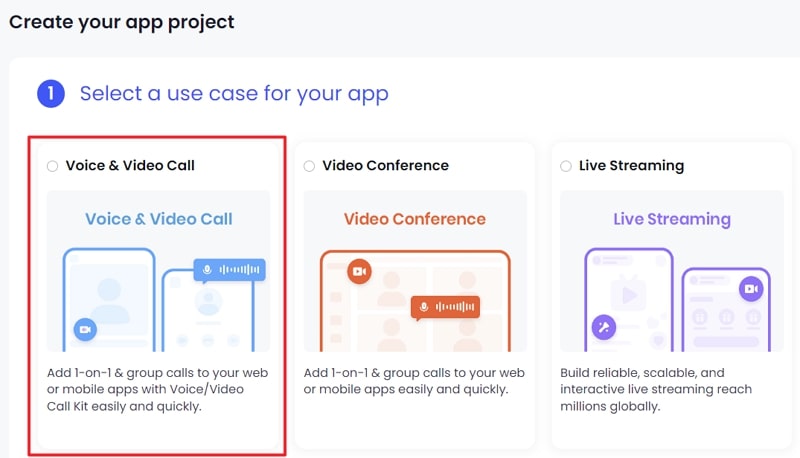 Step 3: Select the Web as Platform and Configure the UI
Now it will ask you to choose a platform for your project. Since you are creating a website, select "For Web," and it will lead you to the UI configuration screen. To configure the UI, use the options on the right side and tap "Save & Start to Integrate" when done.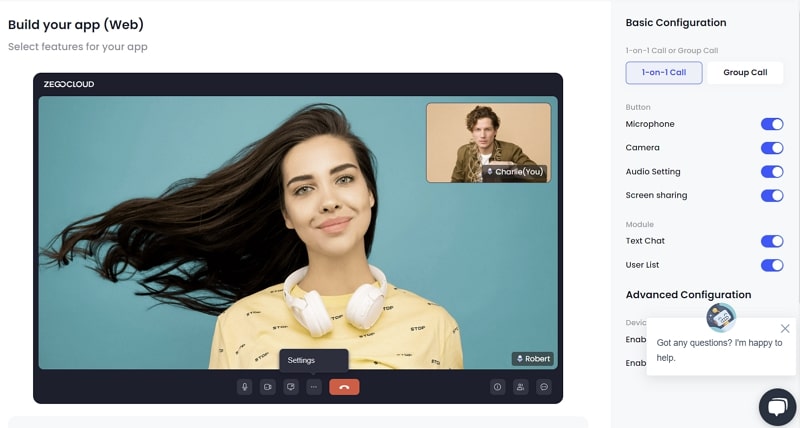 Conclusion
To summarize, sites like Omegle will be famous for the foreseeable future. It is due to the fact that in the current fast-paced world, people find it hard to find enough free time to spend with people. If you also want to create a secure platform for strangers to talk to each other, ZEGOCLOUD Voice & Video Kit can help you a lot.
Read more:
Talk to Expert
Learn more about our solutions and get your question answered.
Talk to us
Take your apps to the next level with our voice, video and chat APIs
10,000 minutes for free
4,000+ corporate clients
3 Billion daily call minutes