Online video chat has evolved from message services to video conferencing in professional settings and at major events. Not only that, but video chat is pure enjoyment and an opportunity to connect with individuals who live far away. Random video chats and chatting with strangers grew in popularity throughout the epidemic. Thus, creating a booming sector for developers and start-ups.
If you enjoy meeting and speaking with strangers online, you've probably heard of Omegle, the most popular online video chat platform.
What is Omegle?
Omegle is a social networking platform that allows users to have anonymous online talks, as its homepage tagline, "Talk to Strangers!" states.
The website was launched in March 2009 and made a resurgence during the epidemic. It is widely used in the United States, the United Kingdom, India, and Mexico. It has become trendy among young people since many social media influencers use it and share their talks. Hence, many new users were preteens and teenagers seeking social interaction during the lockdown. In January 2020, the platform received 34 million monthly visits, rising to 65 million in January 2021. In TikTok, the hashtag #omegle has received over 5 billion views.
Similar sites, such as "Chat for Omegle," "Free Omegle Chat," and "Omeglers," have flourished throughout the years. The official Omegle app is no longer available.
How Does It Work?
Omegle provides free video and text interactions.
It's simple to use. By typing omegle.com in your browser's search box, you can talk with anyone with a single click. There is an interest-based matching system to connect you with people who share the same passions or topics to discuss. If you don't want to engage in a conversation actively, spy mode allows users to pose a question to two strangers and listen in on their conversation. The site demands "open-ended and thought-provoking" queries, but no constraints exist.
Chats are generally anonymous and unmoderated, although the platform does monitor video chat. Although the platform claims anonymity is a way to protect the private data of users, on the other hand, it is what has led many people to misuse video chat.
In recent years, many scandals have severed the platform's reputation, leading authorities to restrict or ban access to the forum. For this reason, Omegle has tried to enhance its monitoring efforts since 2020. Therefore, safety is the primary concern for Omegle users, especially for the parents of young teenagers and kids who can access the website.
You may also like: Is Omegle Down Or Not Right Now? How to Fix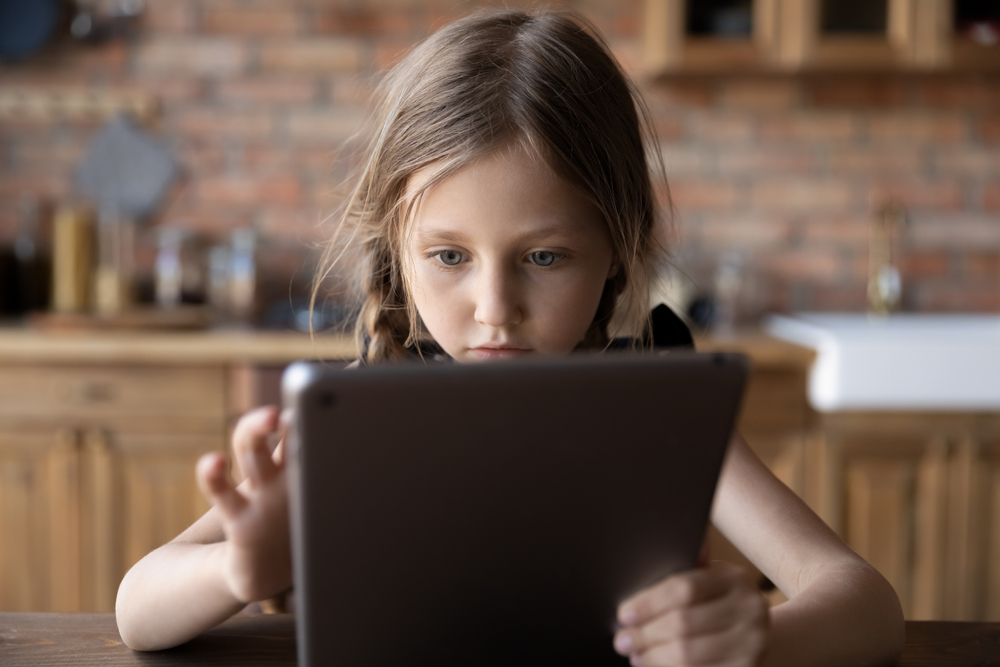 Is Omegle safe?
Omegle is designed with few safeguards and warns about the possibility of receiving explicit and inappropriate content, especially when using unmonitored chat. However, monitored conversations are no safer either. Age, gender, and location are the only information disclosed that people with evil intentions can potentially use to identify prospective victims. Unfortunately, minors are too often the ideal target for platform predators. Sadly, too many convicted cases in recent years prove this.
The identity of users is not disclosed, and age is not counter-proofed. Using filters to alter someone's appearance to look younger or older successfully makes it easier for predators to conceal their identity. Omegle also allows for the risky feature of taking screenshots of the discussions. These can be used to blackmail a person.
Perhaps the biggest downside is that Omegle does not enable users to complain, flag, or prevent inappropriate chats. While Omegle has the right to prohibit members from lousy behavior, users can quickly regain access using a hotspot or virtual private network (VPN). This is because Omegle bans an IP address, not the individual. You don't even need to be a hacker to know how to circumvent the bans. On Google, plenty of guides explaining how to use and which VPNs work best.
Safeguards for parents
Supervision is the most important thing to do when children and teenagers use the internet. Parents of minors who can use the platform must safeguard them from restricting access to it and blocking the website on every browser.
Several cases were filed against Omegle, accusing it of being a poorly constructed product and thus quickly allowing for abuses and misconduct without holding accountable perpetrators may change the platform's security framework. However, at the moment, nothing can prevent exposing vulnerable kids and teenagers to risks when they are not under their parents' watch.
Raising awareness and being open about what happens when online is the key.
3 Safer Omegle Alternatives for You
Despite the safety concerns and downsides of the platform, Omegle is still a place where people can have fun and find exciting ways to socialize with people all over the globe. Omegle is a popular chat platform that connects people from all over the world. However, for various reasons, some users may be looking for alternative options.
1. Chatroulette
This is a video chat platform that is very similar to Omegle. It randomly connects users for video chat and has a simple interface. Users can choose to chat anonymously, or they can create an account to save their chat history and preferences.
2. Emerald Chat
This platform is a great choice for those who are looking for a more moderated chat experience. Emerald Chat uses AI technology to detect and ban users who violate their community guidelines. It also has a system for reporting suspicious behavior and a VIP membership option for those who want more control over their chat experience.
3. Shagle
This platform offers both video and text chat options. It also has a built-in translation feature that allows users to chat with people who speak different languages. Shagle also has filters that users can apply to their chat, such as gender and country filters, to find people who they may have more in common with.
You may also like: 10 Best Omegle.com Alternatives to Meet with Strangers
How to make a Safer Omegle-like app with ZEGOCLOUD
Random video chat applications are entertaining and an excellent way to meet new people, but also a good opportunity for those willing to launch a more innovative and safer random chat app. The ZEGOCLOUD Video Call SDK is the best option to cheaply create a random chat app.
With ZEGOCLOUD Video Call API and SDK to create an Omegle clone video chat app, you can combine excellent audio and video chat capabilities into your apps. It provides:
high-quality voice and video chat
minimal latency
broad interoperability
simple and fast integration
10,000 free minutes monthly to keep your app's operational expenses as low as possible
Features like beauty filters, noise reduction, screen sharing, recording, etc.
ZEGOCLOUD takes safety concerns seriously. That's why it guarantees random video chat with data privacy and conformity with GDPR and HIPAA. There are a few easy steps to integrate ZEGOCLOUD SDK and build your app. They also have low-code UIKits with pre-built SDK and UI components. Just get started with ZEGOCLOUD now!
Talk to Expert
Learn more about our solutions and get your question answered.
Talk to us
Take your apps to the next level with our voice, video and chat APIs
10,000 minutes for free
4,000+ corporate clients
3 Billion daily call minutes