Connect patients and doctors around the world in real-time
Patients can connect virtually with healthcare providers to discuss health issues and get a diagnosis in a mobile app or web app through voice or video calls and chat.
ZEGOCLOUD's real-time engagement platform let doctors reach patients anytime and anywhere.
1-on-1 voice and video call
Live text chat
Recording
Push notification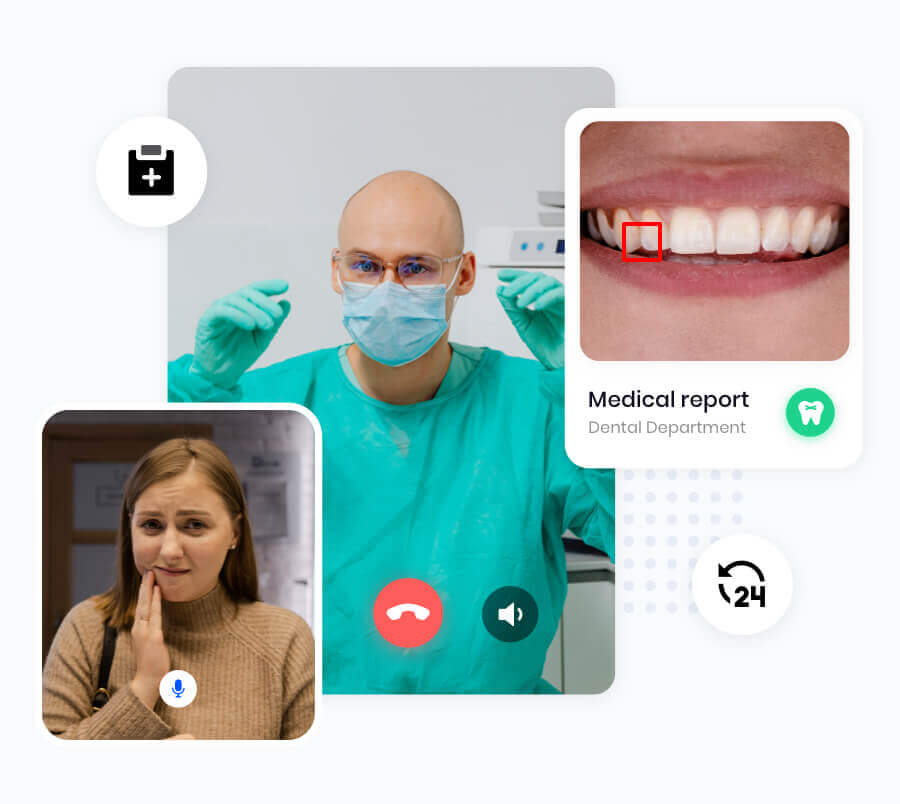 24/7 access to dentist, get online dental care through just a phone
Visit the dentist in the comfort of your home, office, or cafe without having to travel to the hospital.
Communicate closely with your doctor through an online video consultation to receive a diagnosis and e-prescription.
1-on-1 voice and video call
File sharing
Screenshot
Connect IoT devices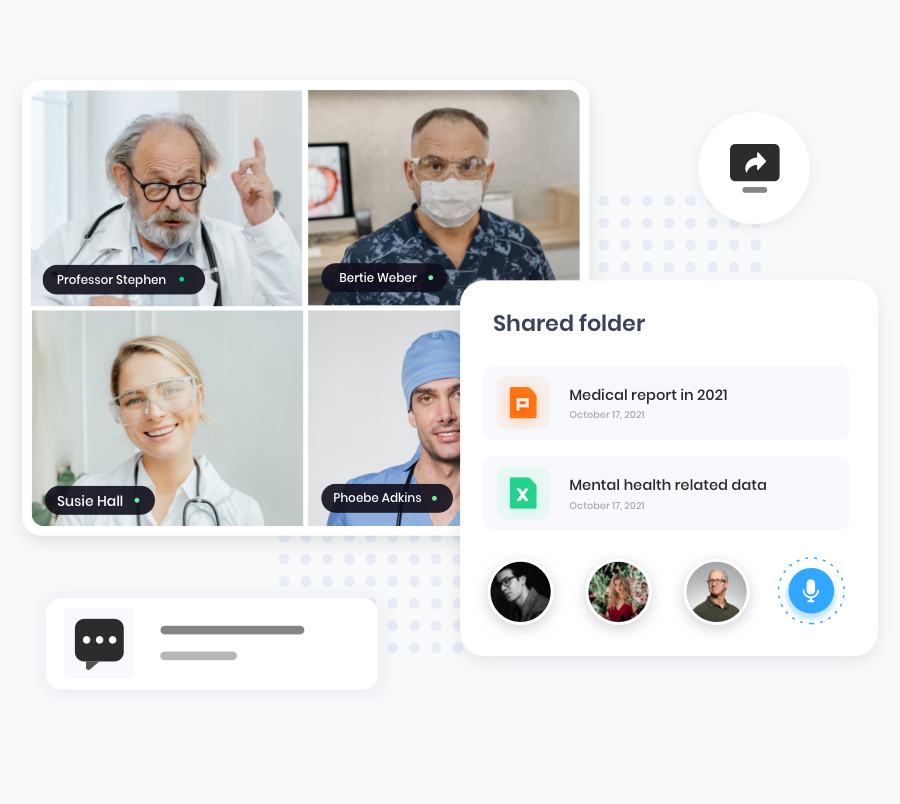 Easily stream a global medical webinar
Deliver the latest information in the medical field to specialists around the world through ZEGOCLOUD's global services.
Present your documents through file sharing or screen sharing. You can also record the event on the cloud and make the video-on-demand for teaching purposes.
Live video streaming
Live text chat
Screen sharing
Cloud recording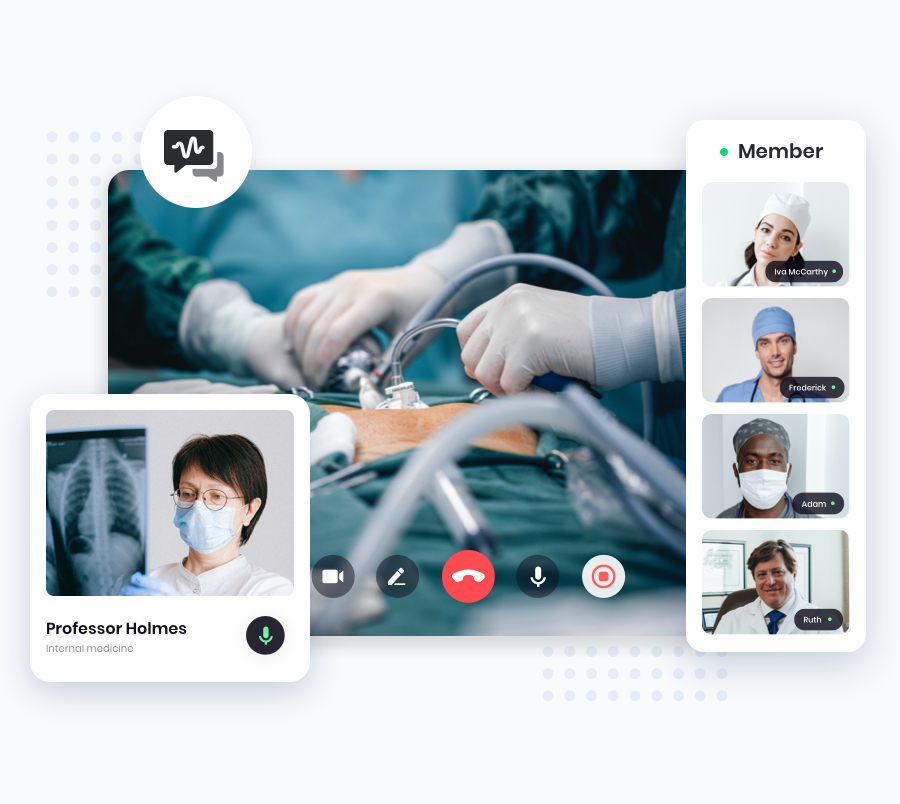 Contact specialists anywhere in the world in real-time for help
Emergency medical staff and doctors can contact specialists anytime and anywhere to share medical records and call for help.
Specialists can give quick medical advice during remote consultation.
Video conference
Voice and video calling
Screen sharing
Recording