Video conference technology has been around for some time. Video conferencing and video calls with multiple users have become particularly common during the epidemic. Almost all industries have seen extensive video conference use, from work to education and entertainment. Video conference applications have enabled quick communication with distant coworkers, friends, and family. These excellent tools have been built and specialized in various fields, including business, casual, gaming, education, health care, e-commerce, etc.
In this article, we will explore the main features of a video conference and introduce ZEGOCLOUD Video Conference API for building an excellent video conferencing app.
What is Exactly a Video Conference?
A video conference is a video call with many people simultaneously. It is mainly a tool for meetings, business meetings, events, seminars, and courses.
This distinguishes it from simple video calling, a short and casual method in which just two individuals engage. Furthermore, video conferencing software is more sophisticated than video calling software. Video calling apps such as Facebook Messenger or Skype is sufficient for video calls.
A video conference is used mainly in formal, work-related environments. While we may attend a video conference using our smartphones, the usual way in business is to use a laptop and projector. This makes understanding shared files and information like charts, tables, and diagrams easier.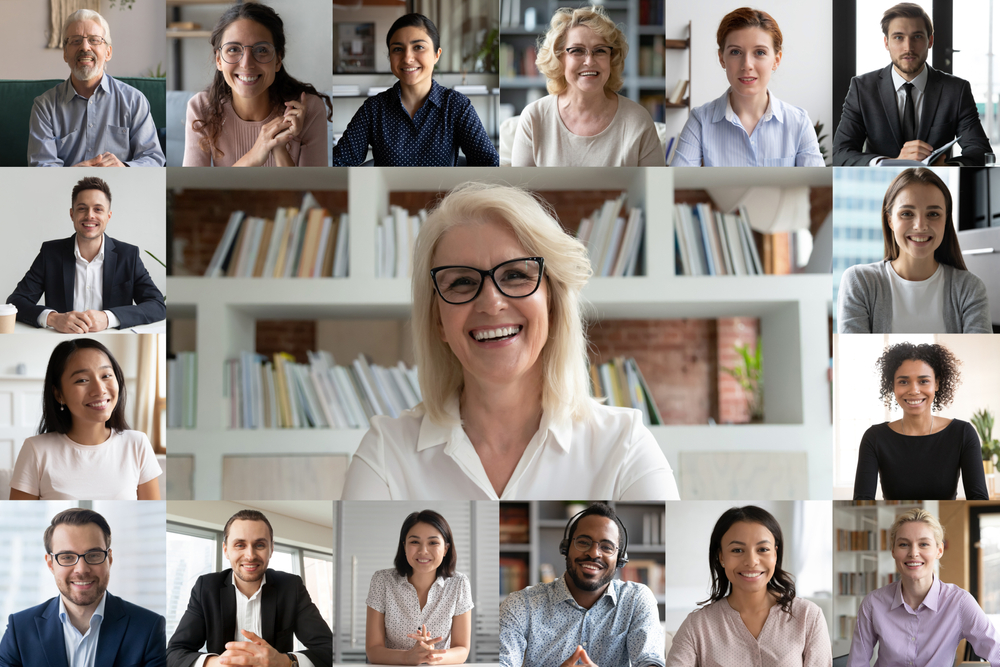 Advantages and Disadvantages of Video Conference
It goes without saying that the most significant benefit of a video conference is that it enables users to conduct face-to-face meetings and collaborations without traveling. This saves time and money and decreases enterprises' carbon impact. It's also an excellent way for students to engage in virtual classrooms and for patients to consult with their doctors from a distance.
For businesses, it helps save costs and increase efficiency and productivity. In fact, a video conference can perform and deliver much better than a time and money-consuming meeting or trip.
The disadvantages depend on the conditions in which a video conference occurs, such as connectivity and the type of device and services used. For example, the functionality and cost of video conferencing apps differ. Several of these applications provide basic functionality for free, with premium plans that include extra functions like recording and screen sharing. These might be a bit pricey and sometimes can have rendering performance issues.
Video Conferencing Types and Scenarios
There are several uses for video conferences depending on the kind and quantity of interlocutors and the goals. We can find the following:
Individual business meetings have become widespread in corporations and organizations; they mirror in-person meetings in speed and efficiency.
Customer video conference allows for external contact between businesses and their customers; this technology is becoming increasingly important as it humanizes the relationship between business and customer, improving their experience and developing loyalty.
A team video conference enables weekly or monthly group video conferences amongst coworkers, especially when working with faraway partners.
A company video conference extends beyond team composition and is a large virtual gathering with all employers for important updates between management and staff.
Videoconference for event transmission; in the last few years, we have even seen major international events occur online via videoconference services due to epidemic constraints.
Technology Enablers
By definition, a video conference constitutes real-time interaction.
Low latency is the technology that enables anything in real-time on the Internet, from video conversations to live streaming. 5G technology enhances connectivity speed, which is critical for fast content delivery. Picture quality is also vital; in addition to a solid connection, HD or, even better, Ultra HD video is required.
Generally, to have a high-quality video conference, you'll need two things:
A consistent Internet connection
An application or app that allows you to make a video call.
Top 3 Video Conference Software
The most popular and used video conference software is:
1. Google Meet
Formerly known as Hangouts Meet, is a Google video conferencing tool. It includes high-quality audio and video, screen sharing, recording, and an easy-to-use interface. It also has various tools for remote teams and individuals, like virtual backdrops, breakout rooms, and built-in surveys. It also integrates with Google Calendar, making it simple to schedule meetings.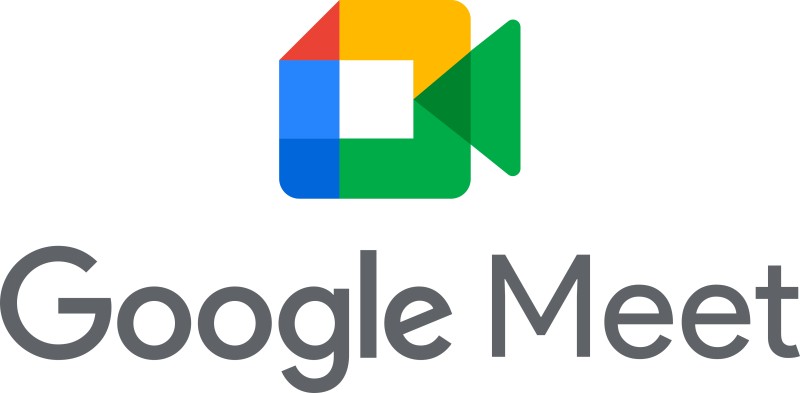 2. Zoom
Zoom is a reliable way to make group video conversations, allowing users to engage with distant ones effectively. The video call is bright and clear, with no unwanted interruptions. As a result, you may have massive conferences, crucial meetings, and business interviews. With Zoom's free download option, you can create genuine relationships in a digital world.
You may also like: How to Build A Video Conferencing Zoom Clone App
3. Microsoft Teams
It is a commercial communication tool created by Microsoft to allow business professionals to conduct group video calls in a secure environment. As a result of the platform's user-friendly UX, anyone with even basic computing skills may use this video chat software. This application is entirely free for all your meeting tasks across many devices.
There are a lot of video conference software and services available. Check this list to learn about other outstanding apps on the market.
You may also like: How to Make Apps like Microsoft Teams Chat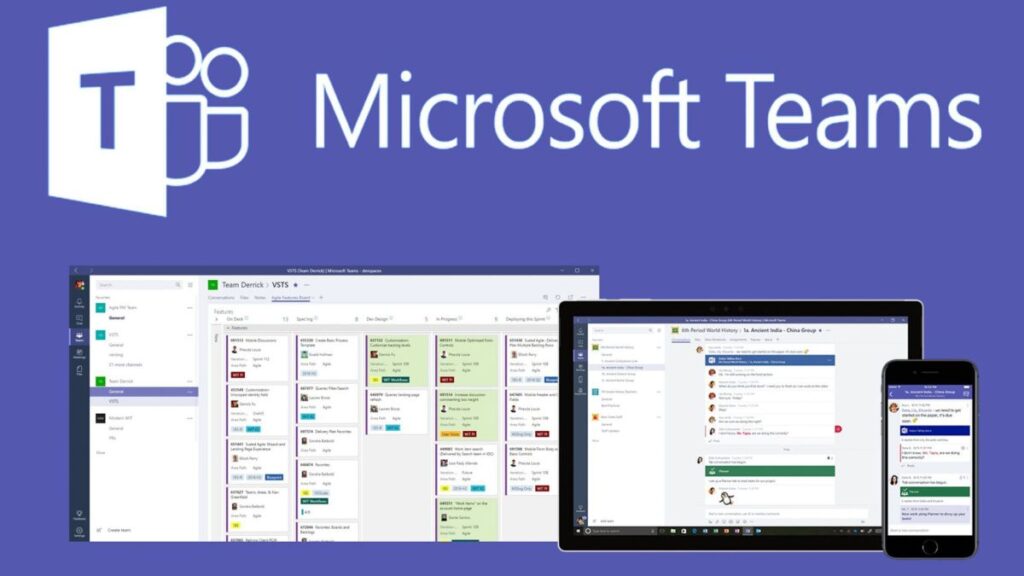 Must-have Features of Video Conference software
Indeed, there are many tools and services to choose from. However, competitors try to leverage some critical elements which constitute non-negotiable needs and features that a video conference service must have.
Let's go through the key elements.
In an increasingly digital world, security is critical; the software or service used must feature encryption, particularly for enterprises and businesses, to guarantee that internal discussions stay secret.
Excellent user experience (UX): this is best achieved through a free trial and discounted prices for yearly subscription solutions; some providers allow you to test video conferences and temporarily integrate sample applications. This way, they can lure more clients who try the service before signing a deal.
Technology integration: it is critical in enterprises that the solution effortlessly interacts with technology to provide continuous data flow without requiring human data entry.
High-quality voice and video: no technological issues should impede the development of a successful meeting; hence, high-definition video and calls should be used to give the illusion of being "in the same room."
Data analysis: data analysis must be accessible and monitor call quality; real-time usage and reporting lead decision-making in businesses and organizations.
Individuals, especially companies, consider these factors when choosing the right software. The main decision drivers are the intended use of video conferences and the company's and organization's size.
Main Tools and Functions
Video conferencing apps and software have grown more common than ever with the advent of remote employment and online learning. Consequently, more tools and functionalities are needed to improve remote work and learning alongside productivity and time management.
Screen sharing is the ability to share displays. This lets participants share papers, presentations, and other information during the meeting, increasing efficiency and effectiveness.
Recording allows recording the video conference sessions, allowing participants to return to the meeting and refer to the topic later.
End-to-end encryption is becoming a must-have feature as security becomes more critical. That implies that the communication between users is encrypted so that only the conversing users can access it and that no one else, including the app provider, can read it.
Support for numerous platforms, such as the web, iOS, and Android, so users can join from any device anytime.
Chat and instant messaging are critical for efficient communication because they allow participants to ask questions, share information, and address concerns in real time.
Virtual Backgrounds are a great feature, allowing users to change their video backgrounds during a video conference and be in a virtual area rather than their present location.
User-friendly interface: finally, the app should have an easy-to-navigate user interface. It should be easy to set up and use, so attendees can concentrate on the meeting rather than figuring out how to use the app.
Video Conference Solutions
Depending on the organization's size and intended use of video conference tools, consumer-grade video software like Zoom is ideal for low-cost meetings for startups and small enterprises.
However, an enterprise solution is preferable. Platforms like Microsoft Teams and Google Hangouts work effectively in international organizations that demand collaboration across several locations. The enterprise solution usually offers tools to improve communication and efficiency, such as super boards, screen-sharing, and co-browsing. Still, the number of participants in video conferences can be limited. Several video conferencing programs and software have a restricted number of participants and are pretty expensive to use.
Finally, there are situations where a customized solution geared to the digital business environment is required. These can be realized by developers simply implementing a video conferencing API.
Tailored solutions
The ideal approach is to incorporate video chat into existing platforms in businesses or organizations or to create an app specifically for that purpose. Incorporating the video chat function will guarantee that internal and external communication with consumers and stakeholders is pleasant and efficient.
For the best on-brand experience and customization of video conferencing systems, the solution might be a video conferencing API supplied by an SDK provider for real-time audio and video, such as ZEGOCLOUD.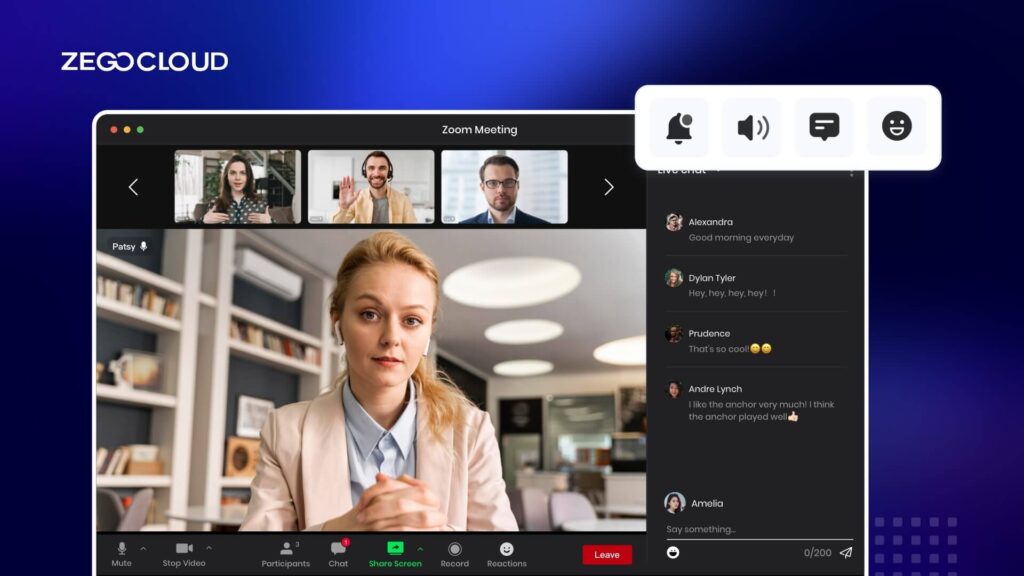 ZEGOCLOUD Video Conferencing solution
ZEGOCLOUD is a robust platform that provides a wide range of features and capabilities to assist developers in rapidly and simply constructing high-quality video conferencing apps. With its sophisticated video conferencing API, it is a fantastic Agora SDK alternative for developing Flutter video conferencing apps, React Native video conferencing apps, and iOS and Android video conferencing apps.
It provides a comprehensive set of video conferencing system building blocks, such as real-time voice, real-time video, interactive live streaming, recording, screening sharing, whiteboard, etc. Furthermore, the organization offers robust backend monitoring and an analytic dashboard for total performance improvement.
ZEGOCLOUD video conferencing APIs include the following features:
A full range of real-time communication services, including voice, video, and live streaming.
A real-time data transmission network enables real-time communication and CDN distribution.
Beautification, AR stickers, voice altering, avatar, screen sharing, document sharing, in-app chat, and more features are available as add-ons.
Significant advances in metaverse technology enable video conferencing in a virtual environment with additional ways of interaction, such as 3D speech, avatar facial expression synchronization, and so on.
Excellent user experiences include fewer than 300 ms extra-low latency, 4K or 1080P extra-high quality, and seamless playing at 60 frames per second.
To assist companies in getting started quickly, it offers a free video conference API for clients to integrate and will begin invoicing after a specified usage level. ZEGOCLOUD also provides an open-source video conferencing API and open-source demonstrations to help clients with the integration process.
ZEGOCLOUD video conferencing API allows businesses and organizations to integrate and transform their software into a video conference system. If you are a developer, just begin developing your app right now!
Talk to Expert
Learn more about our solutions and get your question answered.
Talk to us
Take your apps to the next level with our voice, video and chat APIs
10,000 minutes for free
4,000+ corporate clients
3 Billion daily call minutes