Video conferencing software has become a critical tool in a world where remote work becoming the norm. However, with privacy and security concerns rising, choosing a platform that offers end-to-end encryption and robust security features is essential. This article will explore 5 secure video conferencing software for your organization's needs.
1. Zoom
Zoom is a widely used video conferencing platform celebrated for its user-friendly interface. It to easily handle large groups of up to 1,000 participants. The platform comprises features such as screen sharing, virtual backgrounds, and breakout rooms, all working together to provide an immersive meeting experience. To ensure the security of its users, Zoom has implemented multiple measures such as end-to-end encryption, two-factor authentication, and waiting rooms to prevent uninvited guests from crashing virtual meetings.
2. Microsoft Teams
Microsoft Teams is an all-in-one video conferencing platform that integrates with Microsoft Office 365 tools, providing a seamless meeting experience. Teams employ advanced security measures like encryption, multi-factor authentication, and secure data centers. This service support up to 250 participants and include features like live captions, background blur, and recording.
3. Google Meet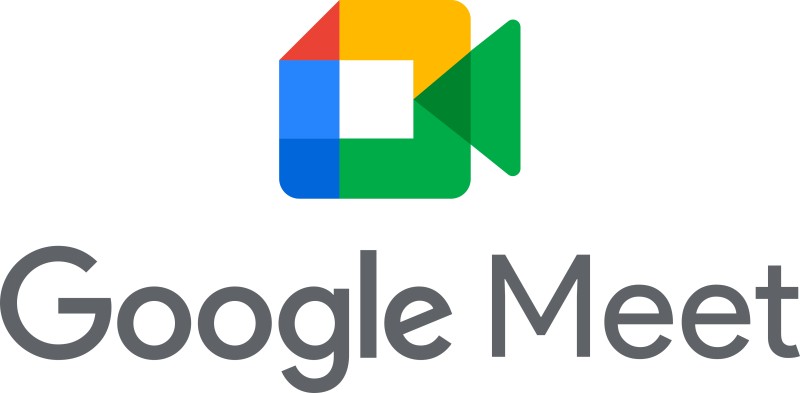 Google Meet is a web-based video conferencing platform well-liked for its integration with other Google Workspace tools. Supporting up to 250 participants, Google Meet offers features like screen sharing, live captions, and breakout rooms. It implements advanced security measures, including encryption and secure-by-default principles, to protect user data.
4. Cisco Webex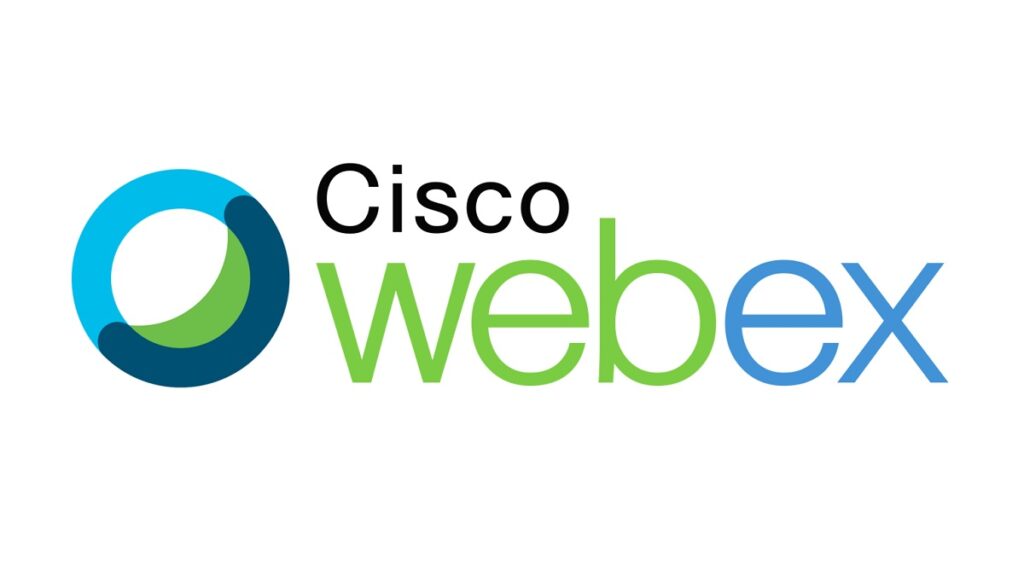 Cisco Webex is a video conferencing platform supporting up to 1000 participants. Advanced features like virtual backgrounds, screen sharing, and recording enhance virtual meetings. Cisco uses top-notch security measures like end-to-end encryption and secure data centers to safeguard user data. Webex also offers noise cancellation and real-time translation features, further elevating the virtual meeting experience.
5. BlueJeans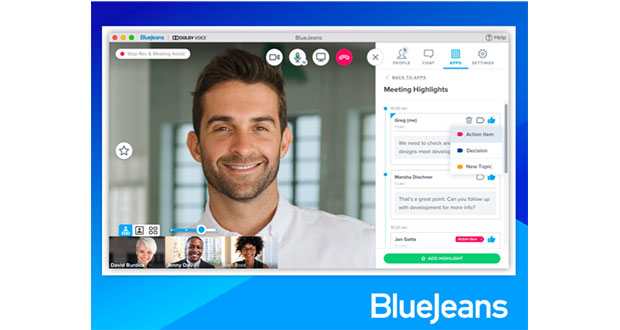 BlueJeans is a cloud-based video conferencing platform highly regarded for its ease of use and reliable performance. It offers various useful features such as recording, screen sharing, and virtual backgrounds, allowing up to 150 participants to collaborate seamlessly. BlueJeans has implemented robust security measures, such as end-to-end encryption, to protect user data from cyber threats. The platform also complies with rigorous security standards such as ISO 27001 and SOC 2, making it an ideal choice for those prioritizing data security.
How to Build Secure Video Conferencing with ZEGOCLOUD
ZEGOCLOUD is a cloud-based platform that offers a range of UIKits and video conferencing tools to help businesses build secure and effective virtual communication solutions. With ZEGOCLOUD, you can create a customizable, branded video conferencing platform that meets your organization's needs.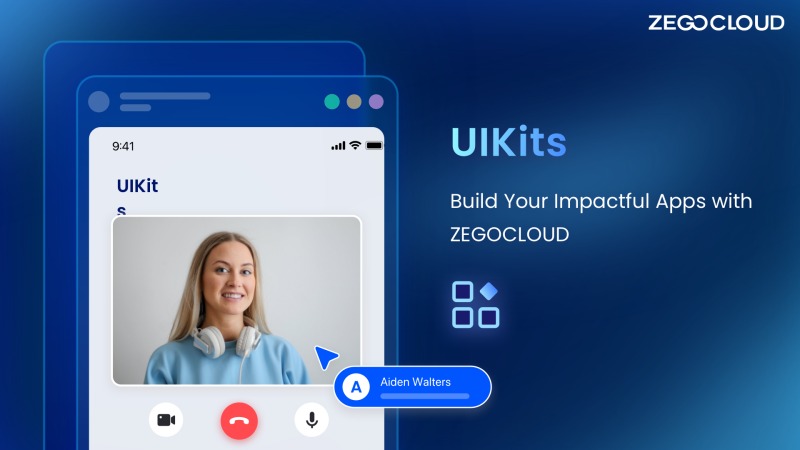 UIKits Introduction
ZEGOCLOUD UIKits provides a set of pre-designed and customizable UI elements that you can use to build a branded video conferencing platform quickly. For modularity, ZEGOCLOUD offers a dedicated UIKit for video conferencing, known as Video Conference Kit. Some of the key features of the ZEGOCLOUD Video Conference Kit include:
1. End-to-End Encryption
ZEGOCLOUD Video Conference Kit provides end-to-end encryption, ensuring your video conferences are secure and your data is protected.
2. Multi-Party Conferencing
ZEGOCLOUD Video Conference Kit allows you to host multi-party video conferences, enabling you to connect with multiple participants from different locations simultaneously.
3. Screen Sharing
With ZEGOCLOUD Video Conference Kit, you can share your screen with other participants, making it easier to collaborate and share information during virtual meetings.
4. Recording and Playback
ZEGOCLOUD Video Conference Kit allows you to record your video conferences and play them back later, enabling you to review important information and ensure nothing is missed.
Steps to Make Secure Video Conferencing Software
Follow the steps below to build a secure video conferencing app using the Video Conference Kit:
To get started with ZEGOCLOUD, sign up or log in to the admin console. This will give you access to the tools and resources you need to build your secure video conferencing system.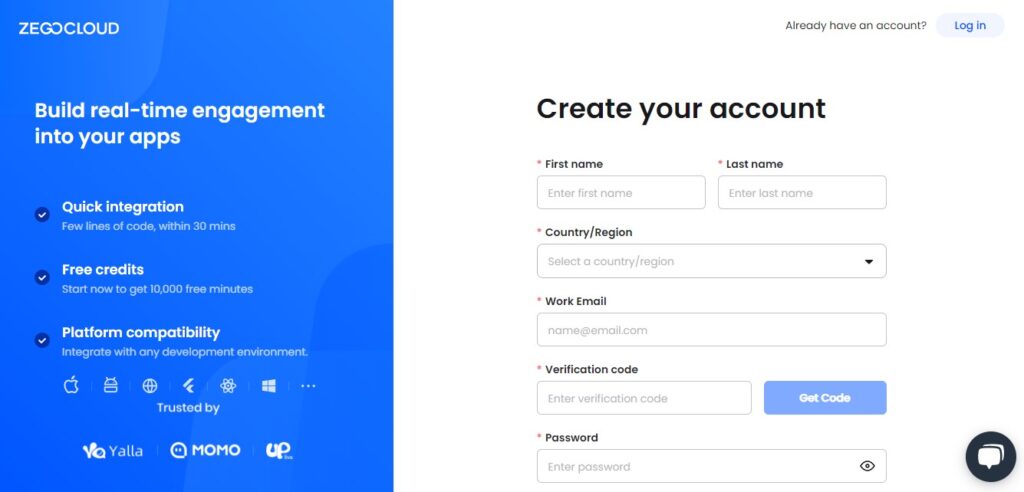 After logging in, create a new project in the admin dashboard. This project will serve as the foundation for your video conferencing app, and you can customize it to meet your specific needs.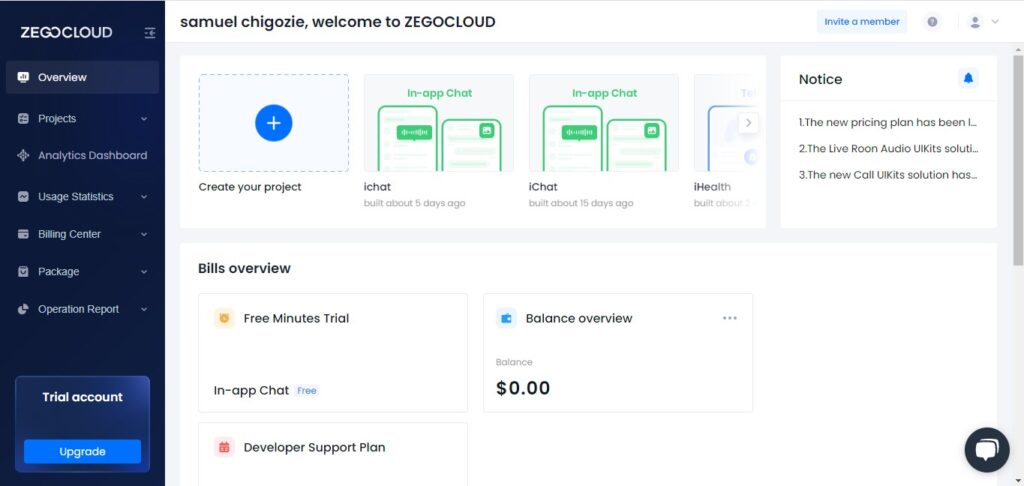 Next, choose the app use cases you want to support with your video conferencing app. This could include anything from internal team meetings to client presentations.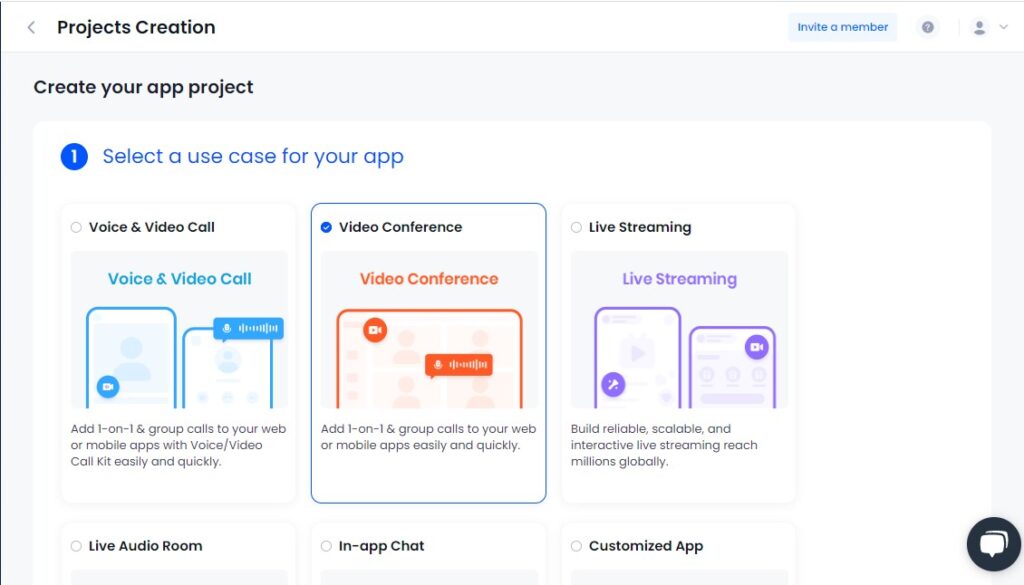 Choose an app name of your choice. Users will see this name when they access your video conferencing app.

Select "UIKits", which is a user interface development framework that provides a set of pre-built user interface components that you can use to design your video conferencing app.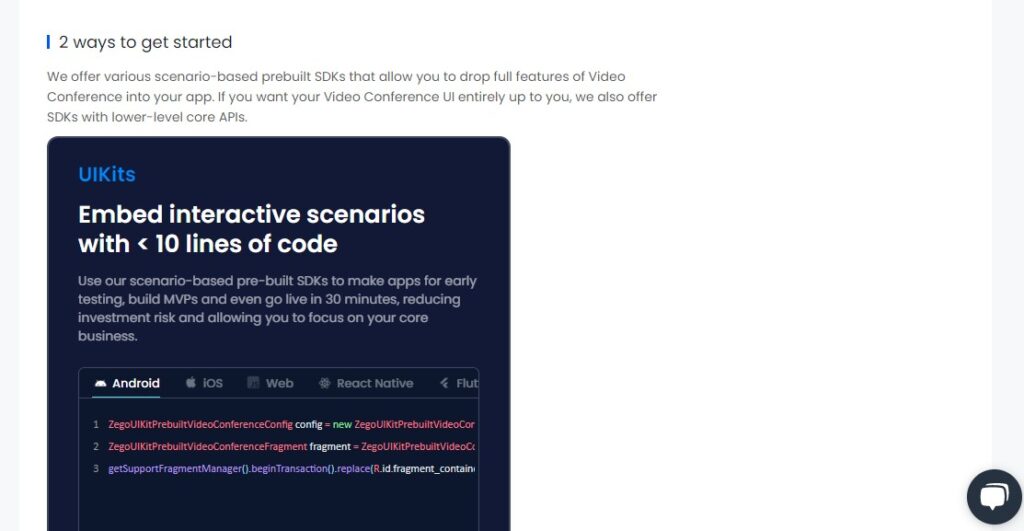 Select the platform of your choices, such as iOS or Android, depending on where you want your app to be available.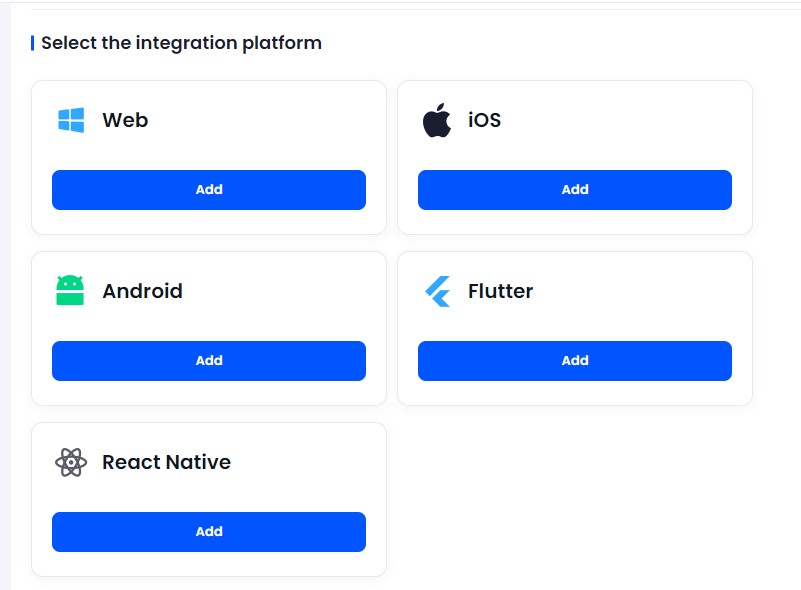 Make UI configurations to match your specific purpose. This will allow you to customize the look and feel of your app to match your brand and meet your particular requirements.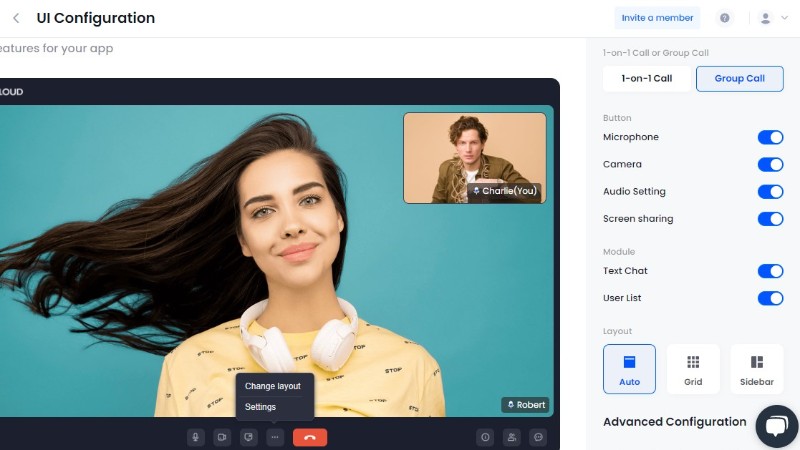 Finally, click "Get configuration file and integrate to download project" to download your project configuration file. Make any necessary corrections to the file to ensure that your video conferencing app is configured correctly and works as expected.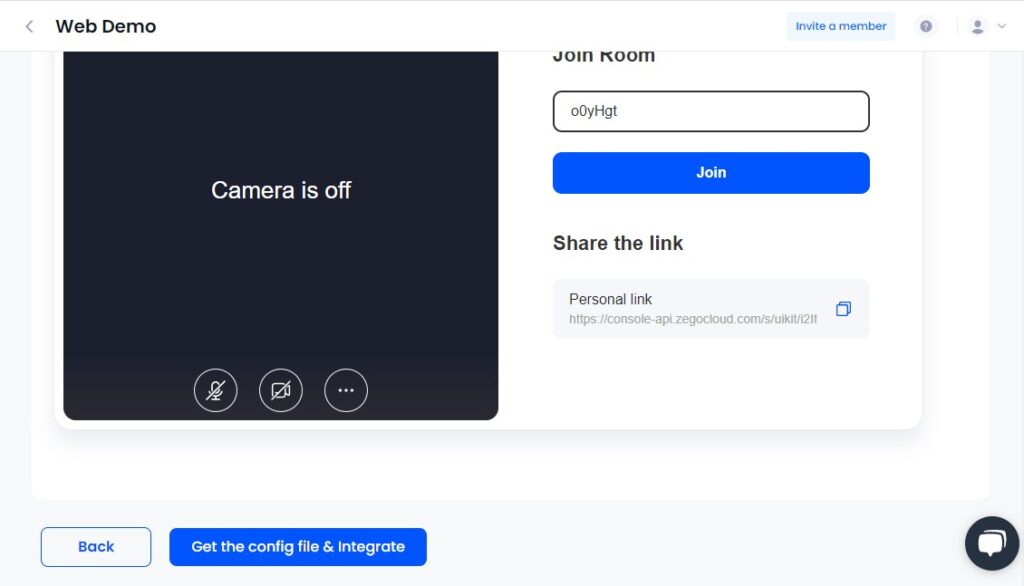 Final Thoughts
The 5 video conferencing software above provides reliable and advanced features to enhance virtual meetings. Whether you need to host a small meeting or a large conference, these video conferencing software can help you achieve a seamless and secure virtual meeting experience. If you want to build a video conferencing app, ZEGOCLOUD's Video Conferencing Kit is a top option for building secure video conferencing apps.
Talk to Expert
Learn more about our solutions and get your question answered.
Talk to us
Take your apps to the next level with our voice, video and chat APIs
10,000 minutes for free
4,000+ corporate clients
3 Billion daily call minutes