In today's interconnected world, video conferencing platforms have become essential tools for both personal and professional communication. Whether for business meetings, virtual classrooms, or family gatherings, the right platform for video conferencing can enhance the experience. In this article, we'll highlight the best 10 video conferencing software platforms, offering insights into their features and usability.
Top 10 Platforms for Video Conferencing
There is a long list of video conferencing software available in the market. It is partially due to the boom of video conferencing during the pandemic days. Although it is important to point out that most platforms mentioned in the list have existed long before the pandemic. Here are the top 10 video conferencing services for you:
Skype
Zoom
Microsoft Teams
Google Meet
GoTo Meeting
BlueJeans
Cisco
Zoho Meeting
BigBlueButton
FreeConferenceCall.com
Released in 2003, Skype has been the household name for video conferencing long before the pandemic. For many years, it was the most used video conference platform worldwide. Though it has recently lost some market share to new apps, it is still widely used due to its high-quality video conferencing features. This tool allows users to start a video conference with up to 100 participants.
Skype is available for all major platforms like Windows, macOS, Linux, iOS, and Android. Moreover, it has many free and paid packages you can choose depending on your needs.
Probably the most used video conferencing platform during the pandemic, Zoom is the hotshot of video conferencing services nowadays. Schools, universities, news agencies, and many other fields of life widely use it. You can also use this app on almost every platform, like iOS, Android, macOS, Windows, Linux, ChromeOS, etc.
Zoom offers 6 types of subscription services for its users. When using the free version, it is possible to start video conferencing with up to 100 people for 40 minutes. In comparison, the paid version allows up to 1000 participants in a video conference for up to 30 hours.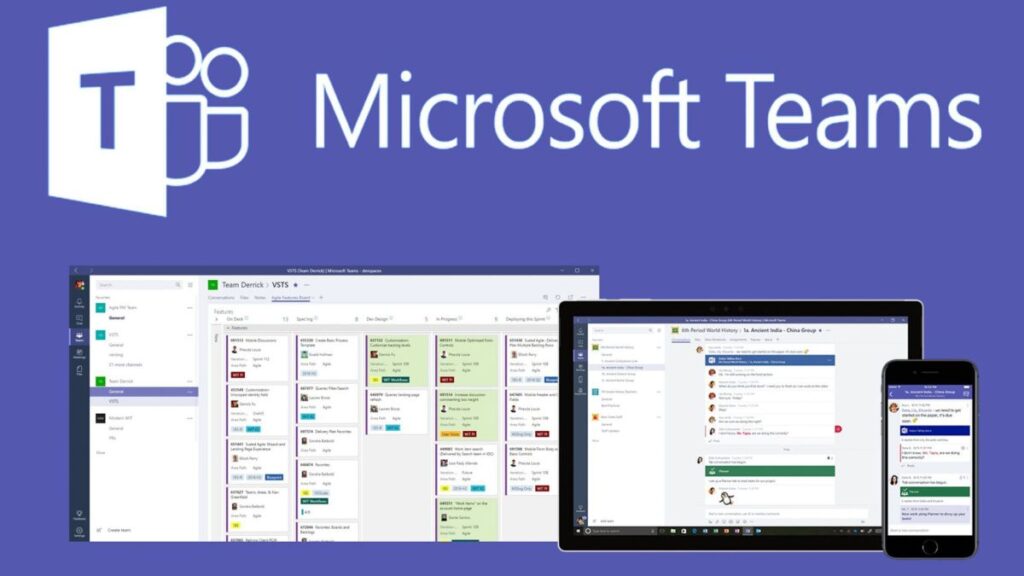 When it comes to joining team collaboration features with video conferencing, you won't find a better tool than Microsoft Teams. A part of Office 365, it is built to handle the needs of large communities and companies. Along with amazing video conferencing features, it also has perfect integration with other Microsoft products. That makes it the recommended choice for Windows users.
Microsoft Teams currently has over 280 million regular users. Depending on your subscription level, you can host up to 1000 people in a video conference with this tool.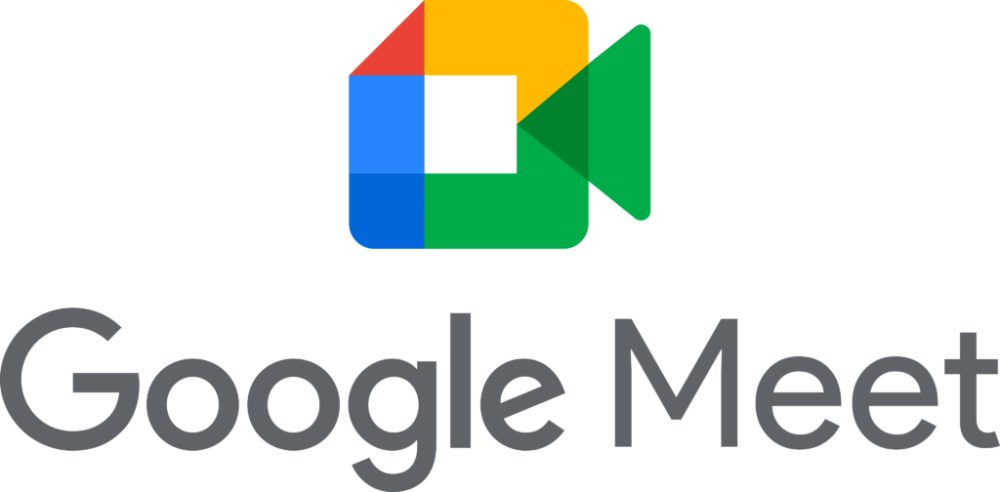 Along with Zoom and Microsoft Teams, Google Meet is the third video conferencing app that got popular during the COVID-19 pandemic. It began as one of the apps replacing Google Hangouts and was only available to Google Workspace users before COVID-19. During and after the pandemic, it has grown exponentially, with over 200 million daily users.
Google Meet allows you to hold video conferences with up to 100 people for free. To hold large conferences or webinars, you will need to buy one of the premium packages. Furthermore, this video conferencing solution is available on Android, iOS, and the Web.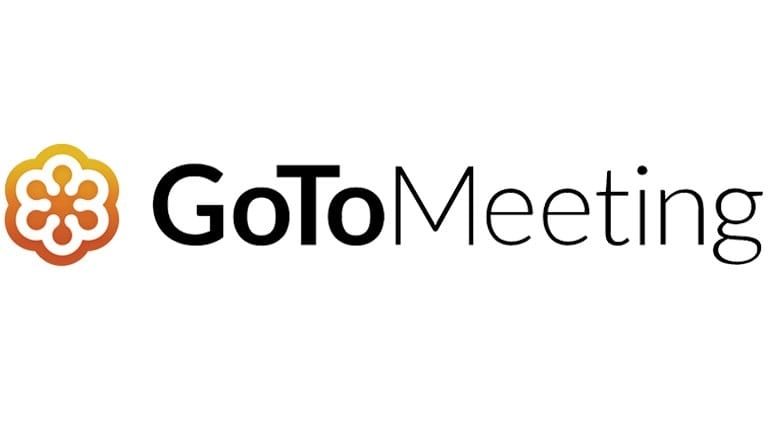 Looking for a dedicated tool for video conferencing? You should give GoTo Meeting a chance, as it offers a simple and clean interface to host video conference calls. Founded in 2003 as GoToMeeting, it has been a popular choice for users. When using this video conferencing software to host video conferences, you will get features like HD video quality, screen sharing, drawing tools, background noise suppression, etc.
GoTo Meeting's free version allows you to hold video conference calls with up to 4 people. While it is an excellent platform for video conferencing, one major drawback is the lack of end-to-end encryption.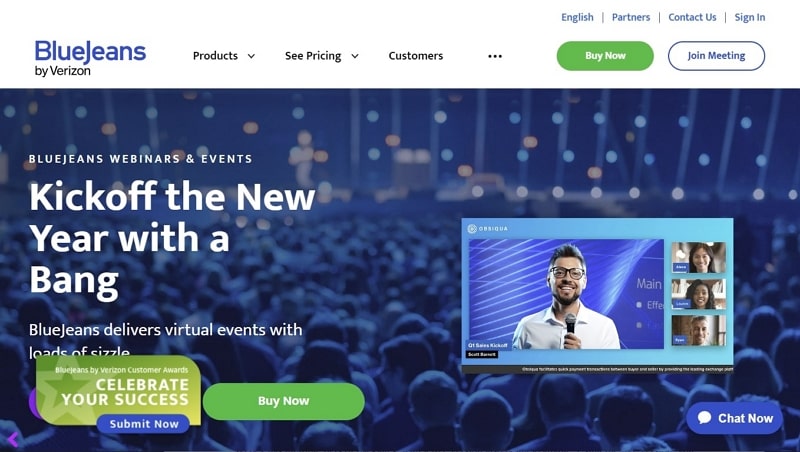 Known for providing high-quality audio and video for video conferencing, BlueJeans by Verizon is a great video conferencing solution. It prides itself on being the only video conferencing tool providing Dolby spatial audio in the market. Furthermore, it also includes intelligent video streaming, which can find and focus on participants. When using this tool, you can also add tags to critical moments in the meeting.
BlueJeans doesn't offer any free tier, but you can get a 30 days trial to check it out. With this tool, you can add up to 200 participants in a video conference call.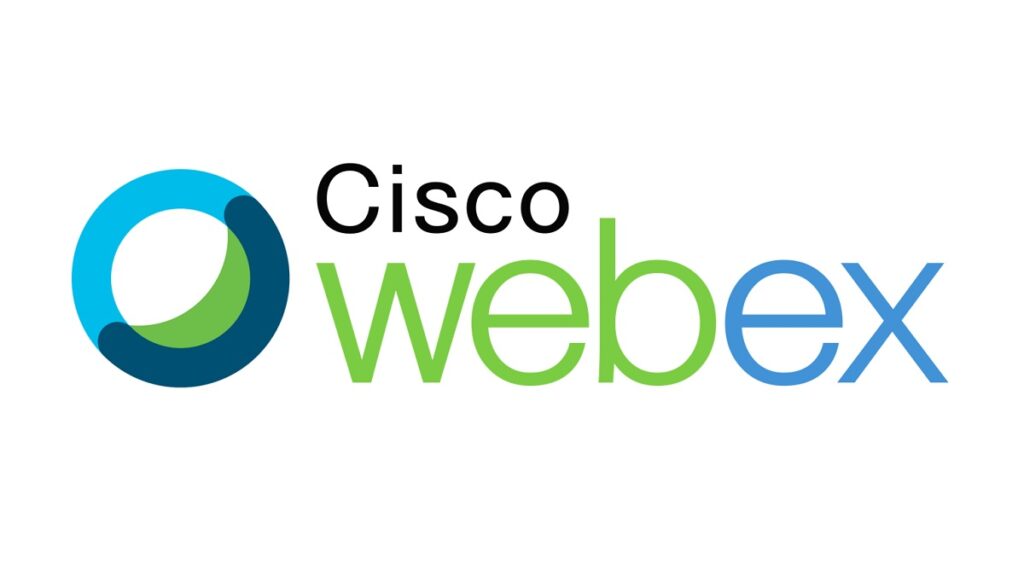 A product of Cisco, Webex is the best video conferencing platform if you can't compromise on video and audio quality. This video conferencing service is available for Mac, Windows, Linux, Android, and iOS devices. There is also a web interface, but it lacks many essential features. In terms of security, this tool encrypts all communications using TLS 1.2 and AES 256-bit encryption algorithms.
Webex has multiple tiers of packages, with a free version also being available. Using the free version, you can start a video conference with up to 100 participants. However free version lacks many important features like screen sharing, recording, and many more.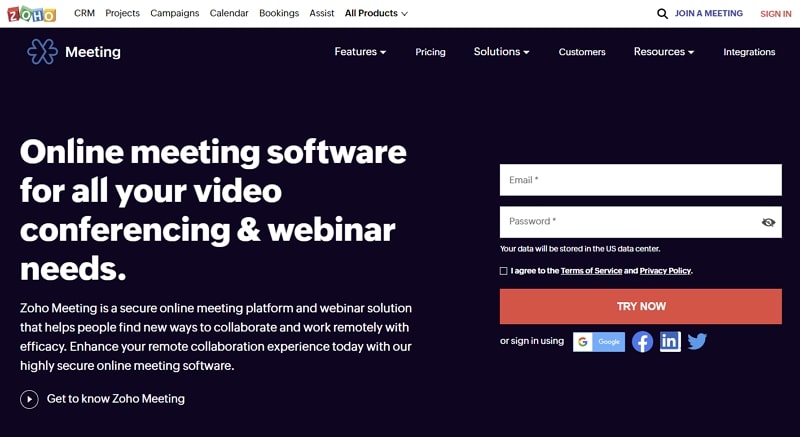 With cheaper paid packages, Zoho Meeting can be the right platform if free video conferencing packages are unable to meet your requirements. You can also try the free version of this tool first, which allows you to engage in video conferences with up to 100 people. When using paid versions, the number can increase to 250 participants for a video conference and 3000 for a webinar.
While the free version of Zoho has many premium features, the maximum meeting time limit is 60 minutes. Additionally, this video conference solution is available for web, mobile, and desktop.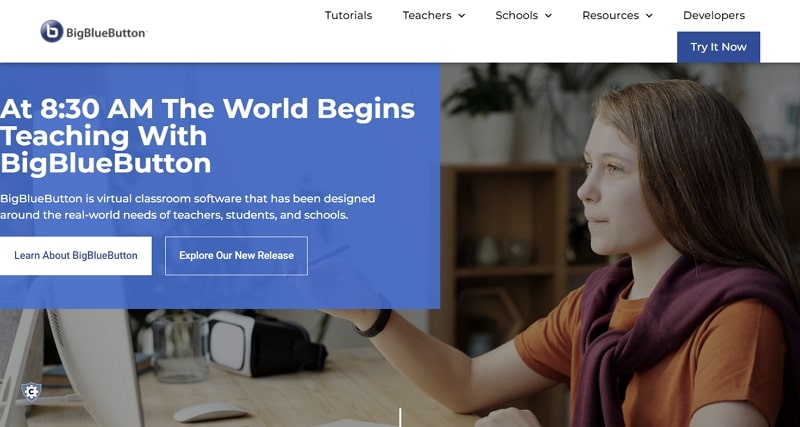 If you run a school or educational platform online, you will need a reliable video conference solution. The best solution available for teaching and educational purposes is BigBlueButton. This video conferencing app is completely free and open-source. With this tool, you can easily create virtual classrooms with features like screen sharing, presentations, chat, polls, and file sharing.
BigBlueButton offers all the features found in paid software for free. It also has no desktop or mobile app, as it runs in a web browser. For a wider community, you can also install this tool on a dedicated server.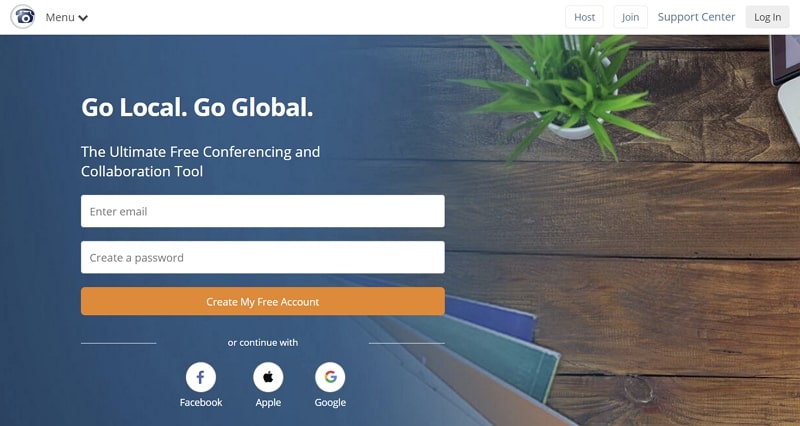 While BigBlueButton is excellent for education institutes, it isn't designed for business use. If you want a free and open-source video conferencing platform for your business, try using FreeConferenceCall.com. You only need to sign up to use this video conferencing tool. After signing up, invite the participants and start the video conference. As for the number of participants, it supports up to 1000 per video conference.
It is perfect for small businesses with international clients that are operating on a tight budget. While it is free, you can choose to send donations.
Why ZEGOCLOUD SDK for Video Conferencing Platforms
After reviewing the video conferencing solutions list, do you want to build a custom solution for your business? If yes, the best way to develop a video conferencing app or add the video conferencing feature to your existing platform is to use pre-built UIKits. What is a UIKit? It is the fastest way to add a specific capability to your existing platform.

What ZEGOCLOUD Video Conference UIKits Can Do for You
With the ZEGOCLOUD Video Conference UIKits, you can build various video conferencing services, such as online education, team collaboration, telemedicine, and more. The SDK provides a range of features, including real-time audio and video calls, screen sharing, whiteboards, recording, and text chat. Moreover, there are also dedicated tools to manage participants, groups, webinars, and other services.
As for compatibility with multiple platforms, it supports iOS, Android, Windows, macOS, and the web. Regarding programming languages, it supports Flutter, React Native, Swift, Java, and Kotlin. This UIKits is also highly customizable. You can customize it to suit your needs perfectly and quickly.
Conclusion
To summarize this discussion, we can say that video conferencing platforms play an important role in our life. Whether it is their use in daily life or for professional purposes, they have become an integral part of the daily routine. Building your own flutter video conferencing app or React Native video conferencing app is a great idea, sign up for ZEGOCLOUD to start your app-building now!
Read more: if you are interested in going deeper on the topic, here is a deep dive into the top 10 video conferencing APIs.
Talk to Expert
Learn more about our solutions and get your question answered.
Talk to us
Take your apps to the next level with our voice, video and chat APIs
10,000 minutes for free
4,000+ corporate clients
3 Billion daily call minutes