There is no doubt that Omegle.com has changed the perspective of people about video chatting with random strangers. Its effects were obvious when it helped people cope with the stress of the pandemic. However, recently people have complained about the overcrowding of Omegle. To help you find Omegle alternatives, we have listed the 10 best Omegle alternatives in this article.
10 Alternatives to Omegle.com You Will Like
While there are many apps similar to Omegle, most are either full of scammers and bots or have serious privacy issues. Although it is a fact that all platforms for talking with strangers have privacy risks, choosing a reliable one can reduce them. Below are the top 10 Omegle.com alternatives you should at least try one time: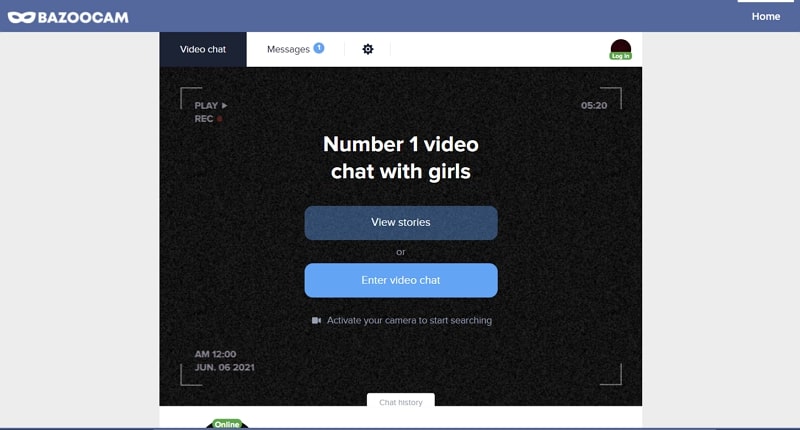 With a simple and clean interface, Bazoocam is the best alternative to Omegle. All you need to do is click one button to talk with a random stranger. If you want to speak with a specific gender, there are gender filters available. Moreover, you can also speak with the most popular users through a special tab on the screen.
Although you need to be at least 18 to use this service, it has strict content moderation policies. A team of over 40 moderators ensures you don't face inappropriate behavior on this service.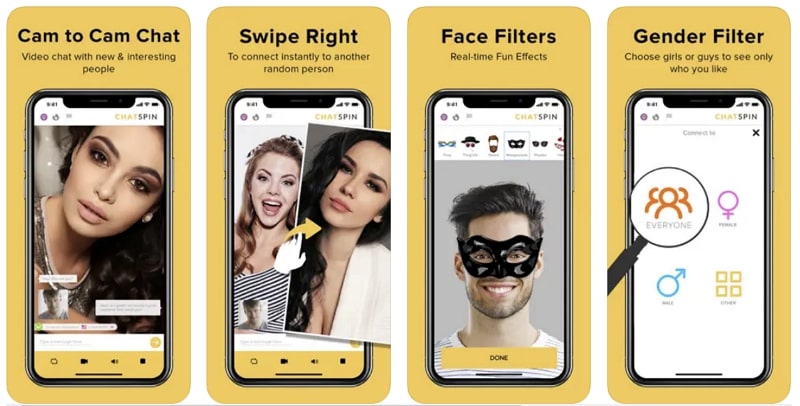 It is another excellent Omegle app alternative to chat with random strangers using a single click. Unlike Omegle.com, you need to create an account to use Chatspin. There is also a premium subscription that offers the most features. Additionally, it also has internal currency in the form of tokens. You can use these tokens to connect with people and send virtual gifts.
If you buy the Chatspin Plus subscription, you can hide your location, use gender filters, gain followers, and do many other things. For privacy, there are also face masks that you can use during live video chat.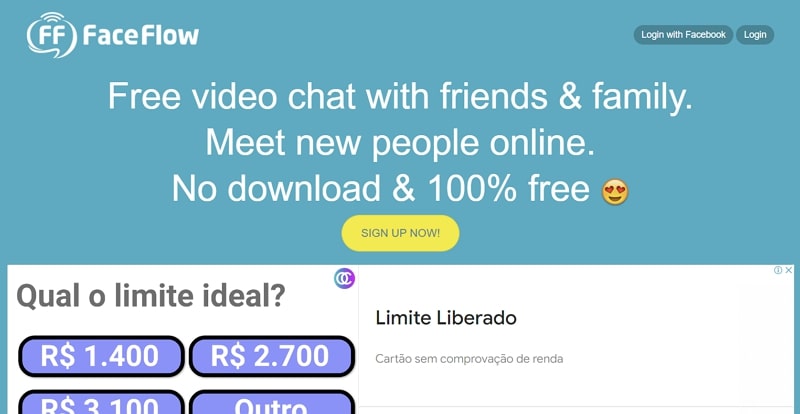 Looking for the best Omegle alternative where you can talk with strangers and your friends simultaneously? In this case, you should go for FaceFlow. It is a web-based platform to talk with people via text, voice, and video chat. In addition to group voice and video calls, you can also share files like photos, videos, audio, and documents.
For talking to strangers, FaceFlow has public chatrooms with strict content moderation. To use this platform, you will need to create an account and log in.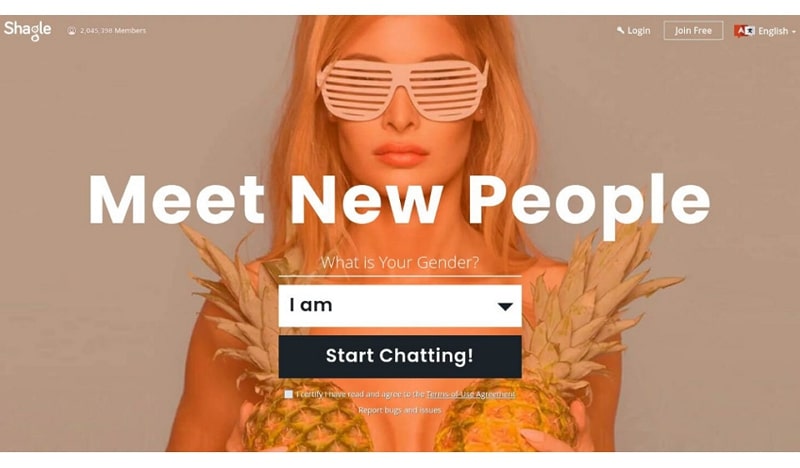 Like Omegle.com website, Shagle is a famous platform allowing users to anonymously talk with strangers. On this platform, you can chat with strangers by selecting your gender and hitting the start button. While you can talk with strangers freely on this platform, you will need a premium subscription to use most features.
Shagle's premium features include gender filters, location hiding, location filters, and virtual gifts. For non-premium users, the site is infested with ads.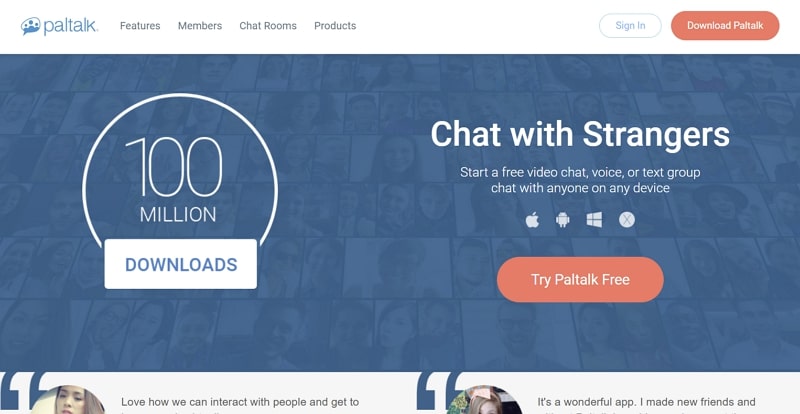 If you want to find an alternative to Omegle for mobile, the best one is Paltalk. It is similar to FaceFlow in the sense that you can talk with both friends and strangers. However, unlike FaceFlow, it has an excellent mobile app for Android and iOS platforms. On this app, you can use services like live-stream, text, voice, and video chats.
Paltalk is also a secure platform with strict data protection and privacy policies. To connect with strangers, you can use group chat rooms, do group videos and voice calls, and send gifts and stickers.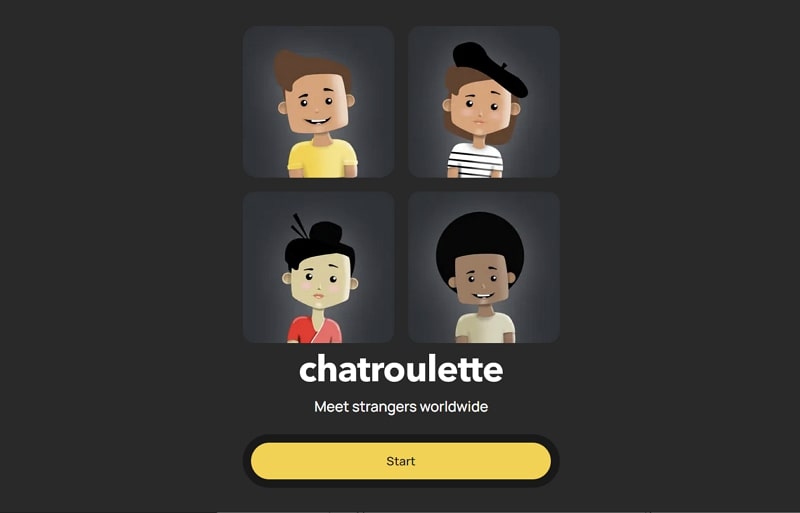 Chatroulette.com is a popular alternative to Omegle.com which matches users randomly for video chatting. However, it has stricter rules and moderators to enforce them, making it a safer alternative for those who want to avoid inappropriate content. Users must be at least 18 years old to use the site, and nudity, obscene behavior, and spamming are not allowed. The site also offers an option to report users who violate the rules.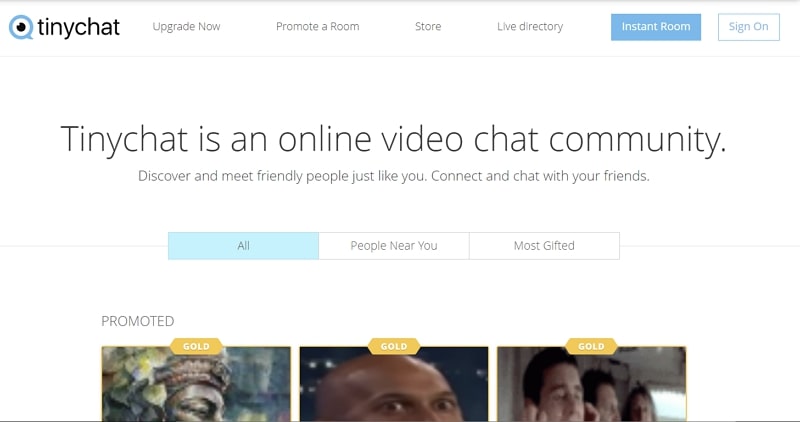 As another best Omegle.com alternative, Tinychat.com is a site that allows users to create their own chat rooms and invite others to join or join existing rooms. It supports video, voice, and text chat, and users can share photos and videos. Users can also create permanent chat rooms with custom URLs for easy sharing. This Omegle alternative has both free and paid options, with the paid version offering additional features like ad-free browsing, custom emoticons, and more.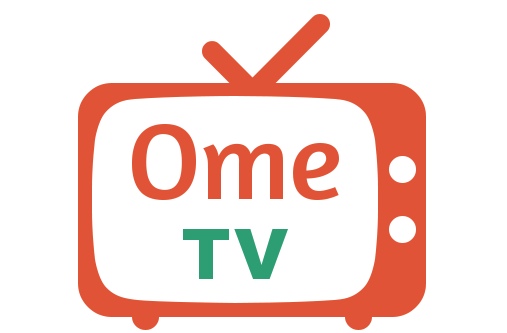 How to choose the right Omegle alternative? Ome.tv can be another popular alternative to Omegle 2023. Like many Omegle alternative sites, Ome.tv is a random chat platform where you can meet and chat with random people globally. It features with easy-to-use interface and offers a fast connection to random folks.
Ome.tv also offers private meetings, a feature that is not available on Omegle. This allows users to have more personalized and intimate conversations, enhancing the user experience and making it more personalized. If you're looking for an Omegle alternative that offers more features, a better user experience, and a fun environment, Ome.tv is worth checking out.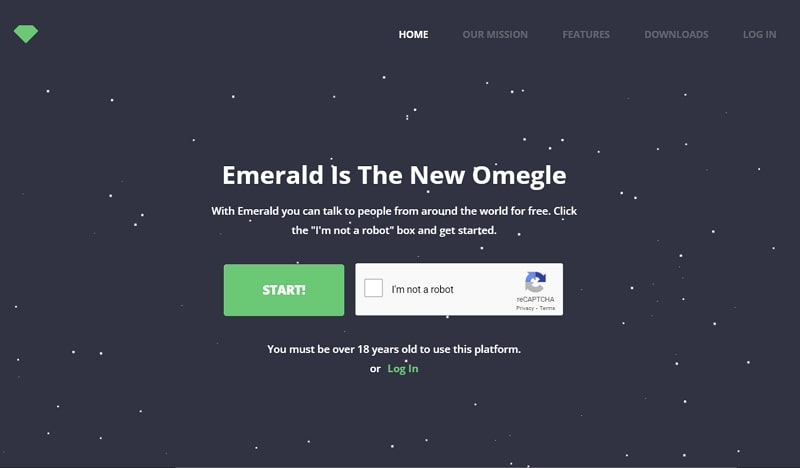 EmeraldChat is known as one of the best Omegle alternatives for 2023, providing a pleasant experience for users to chat with strangers from around the globe. Why it is better than Omegle? EmeraldChat offers an automated matching mechanism in one-to-one, video, or group mode, enhancing the user experience and making it more personalized.
While Omegle has been criticized for its overcrowding, EmeraldChat, with its innovative features and user-friendly interface, has become a preferred alternative for many..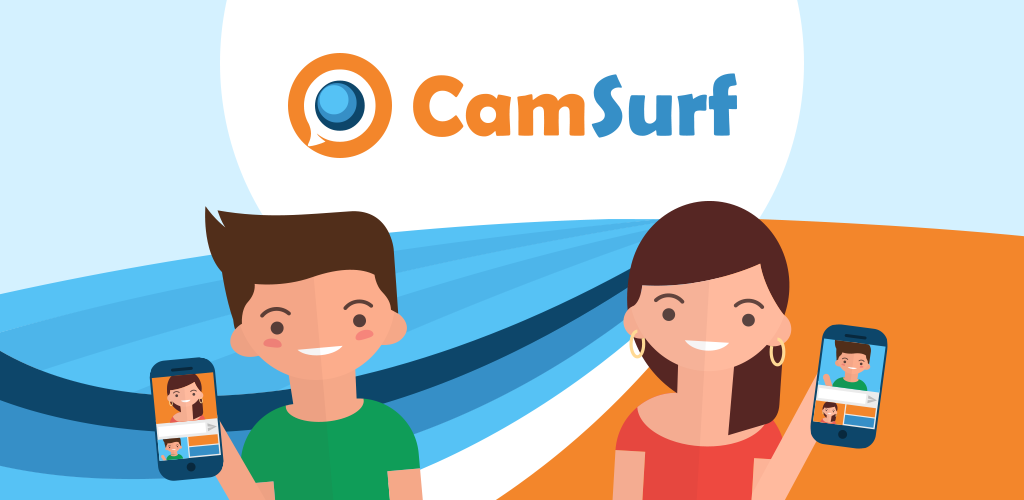 In the realm of online random chat platforms, Camsurf has emerged as a popular alternative to Omegle. It allows users to connect with strangers from around the world, offering a unique and engaging experience.
Camsurf, like Omegle, is a platform where you can meet and chat with random people. However, it stands out with its unique features and user-friendly interface. It's an easy-to-use platform that allows you to start chatting instantly. Unlike Omegle, Camsurf offers a mobile app, making it accessible and convenient for users on the go.
How to Create an App Like Omegle with ZEGOCLOUD
You do not need to restrict yourself to the Omegle alternative apps available online. Nowadays, you can easily create your video chatting platform to allow users to talk with strangers. If you are worrying about the cost and effort, there is also a great solution – ZEGOCLOUD, which will help to build a random chatting platform like Omegle while being cost-effective and quick.
It has a pre-built UIKits that allows you to add powerful video chatting capabilities to your apps in low code. With it, you can easily create the best Omegle alternative with powerful features like group video chat, screen sharing, file sharing, voice, and text chats, etc. Furthermore, it also provides high data security with end-to-end encryption of all communications.
Steps to Create an App Like Omegle with ZEGOCLOUD (Android/iOS)
Creating a video chatting app like Omegle.com using the ZEGOCLOUD video call Kit is quick and straightforward. You do not even need to be a pro-coder to build the app. Here is how you can create an Omegle-like app with ZEGOCLOUD for smartphones:
Step 1: Access ZEGOCLOUD Website and Log into the Admin Console
To start the process, you will first need to log into your ZEGOCLOUD admin console. If you don't have an account yet, use the "Sign Up" option on the website to create one. Once logged in, click the "+" icon to start creating the project.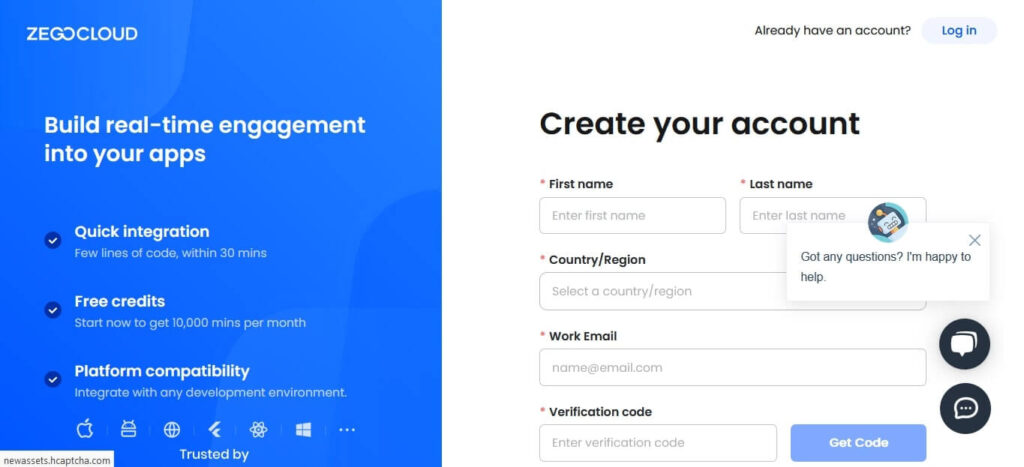 Step 2: Select the Suitable ZEGOCLOUD UIKit for Your App
The first thing you need to decide is the type of app you want to create. Here, select "Voice & Video Call" and press "Next." Now, give a name to your project and tap "Start with UIKits." Afterward, wait for the project's initial creation to be complete.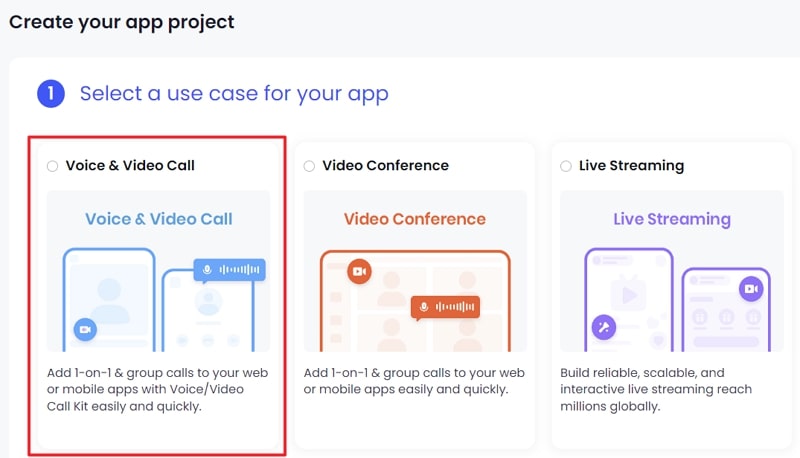 Step 3: Choose the App Platform
Once the project has initialized, you will need to select the platform for which you want to create the app. For an Android app, select "For Android," while if you want to create an iPhone/iPad app, choose "For iOS."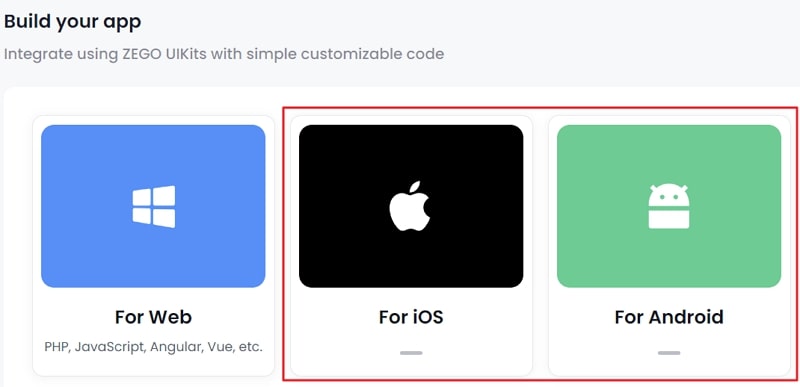 Step 4: Configure the UI of Your App
Now, you will need to configure the UI of your video chatting app. Use the quick menu on the right side to set up the UI configuration of your app. When done, click "Save & Start to Integrate" and finalize your video chatting app for talking to strangers.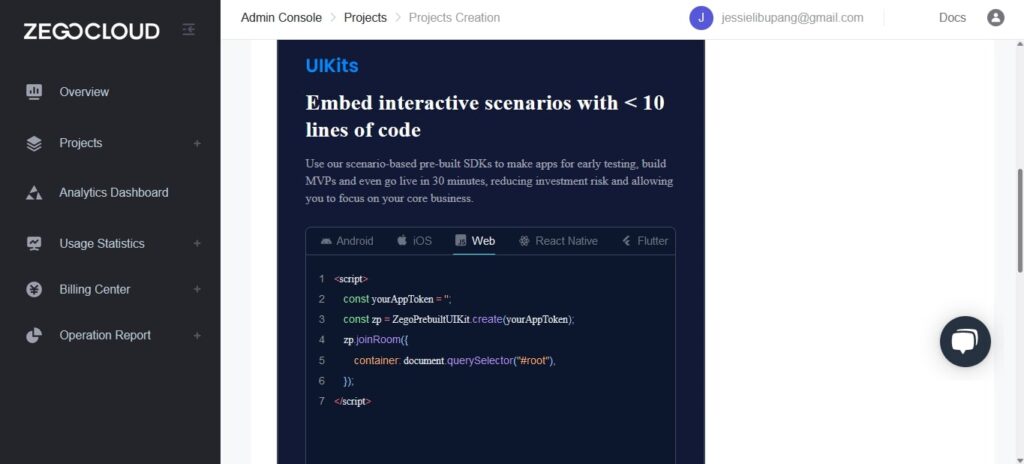 Conclusion
In the end, we can say that while Omegle is the leader of apps for talking to strangers, some good Omegle alternatives are also available. However, most of them aren't as good as Omegle.com. It means you can easily create a better and more secure Omegle-like app to dominate the market with ZEGOCLOUD Call Kit. If you are looking for a low-level API to give you total UI flexibility, ZEGOCLOUD video call SDK allows you to completely control the process of building the Omegle.com clone.
Read more:
Talk to Expert
Learn more about our solutions and get your question answered.
Talk to us
Take your apps to the next level with our voice, video and chat APIs
10,000 minutes for free
4,000+ corporate clients
3 Billion daily call minutes