If you are a big fan of real-time communication apps, you must have heard about Twilio. It is a cloud communications platform that offers APIs for voice and messaging. This review covers pricing, features, pros, and cons of Twilio API. Developers can add communication capabilities to their apps but must consider needs and budget before committing to a Twilio plan.
What is Twilio?
Founded in 2008, Twilio has grown rapidly to become one of the leading cloud communications platforms in the world. It is a cloud communication platform that provides a range of APIs for developers to integrate voice calls, text messaging, video calls, and other communication services into their applications.
In addition to its APIs, Twilio company also offers a range of tools and services to help developers manage their communication applications, including monitoring tools, analytics, and support services.
It is designed to be simple and easy to use for developers with clear documentation and sample code available to help developers get started quickly.
Types of Twilio APIs
Twilio offers a variety of APIs that allow businesses to add communication capabilities to their applications, including:
1. The SMS API: Twilio messaging API allows developers to send SMS messages to any phone number globally. It supports one-way and two-way messaging, making it an efficient communication tool. Furthermore, the Twilio SMS API helps build an automated text message system, allowing for the programmatic sending of SMS messages.
2. Voice API: This API enables developers to programmatically make and receive voice and video calls. They can create virtual meetings, IVRs, call centers, and other voice and video applications. This API integrates well with other Twilio products, offering a complete solution for developers.
3. Email API: This API allows for programmatic sending and receiving of emails. Developers can build customer support systems, automated email responders, and other email applications with its help. The Email API can handle HTML content and attachments, making it a versatile choice for various use cases.
4. Chat API: This API adds real-time chat functionality to websites and mobile apps. It supports group chat, messaging, and other chat-related features.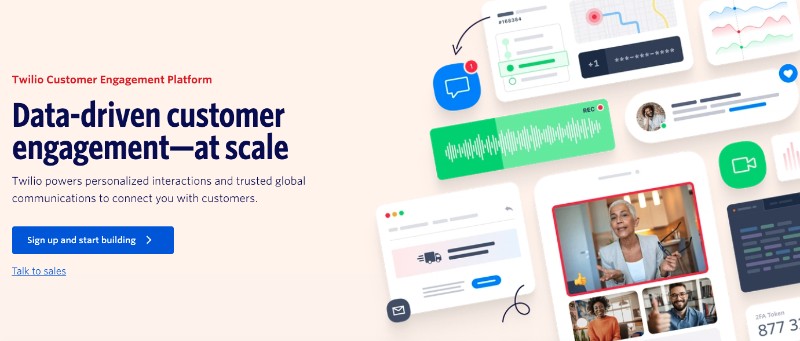 Twilio API Pricing
Twilio offers a range of pricing options to meet the needs of businesses of different sizes. Prices are based on the volume of usage, with plans starting at $0.0075 per message sent or received. Additionally, Twilio offers a free trial for businesses to test its services before committing to a plan.
Programmable SMS: Pricing for sending SMS messages varied by country. In the United States, for instance, the cost was $0.0075 to send an SMS and $0.0075 to receive one.
Programmable Voice: For outbound calls, the cost was $0.013 per minute to US numbers and $0.0085 per minute for inbound calls on a local number.
Programmable Video: Twilio's video API pricing was based on the number of participants and the duration of the video. For group rooms, the cost was $0.004 per participant per minute.
WhatsApp API: The cost to send a WhatsApp message was $0.005 per message sent, and incoming messages were free.
Email API (SendGrid): Twilio's SendGrid service had a free tier that allowed for sending up to 100 emails per day. Beyond that, pricing started at $14.95/month for the Essentials plan, which included 40,000 emails for the first 30 days and 100,000 emails per month thereafter.
These prices were subject to change and varied by country. Twilio also offered volume discounts for high-volume users. If you want more details about Twilio API pricing, please visit their official site.
Pros and Cons of Twilio API
Twilio API has been a popular choice for businesses and developers looking to integrate communication features into their applications. However, like any technology, it comes with its own set of advantages and disadvantages.
Pros
Scalable: Twilio's APIs are designed to handle high traffic volumes, making it an excellent choice for businesses looking to scale their communication capabilities.
Reliable: Twilio offers a robust infrastructure that ensures timely and timely communication.
Customizable: Twilio's highly customizable APIs allow businesses to build communication experiences tailored to their needs.
Wide range of services: Twilio offers a wide range of communication APIs, from SMS and MMS to voice and video calls, making it a one-stop shop for businesses looking to add communication capabilities to their applications.
Cons
Steep learning curve: Twilio's APIs can be challenging, especially for those with little programming experience.
Higher cost: While Twilio's pricing is based on usage, businesses may pay more if they have high traffic volumes.
Limited customer support: Twilio's customer support is limited, with only email support available for free and phone support for paid plans.
Best 5 Twilio API Alternatives in 2023
Regarding communication APIs, Twilio API is one of the most popular options, but other platforms offer similar functionality. Here are the best 5 alternatives to Twilio API in 2023.
1. ZEGOCLOUD
ZEGOCLOUD offers APIs for voice, video, and messaging and a suite of SDKs for developers to integrate into their applications. With this Twilio alternative, you can quickly build and deploy communication solutions thanks to its low latency, high reliability, and scalable infrastructure.
Features
Voice and video calling APIs for web and mobile apps
Messaging APIs for chat and group chat
Global coverage
Real-time communication technology with low latency and high reliability
A variety of SDKs to choose from for integration into various platforms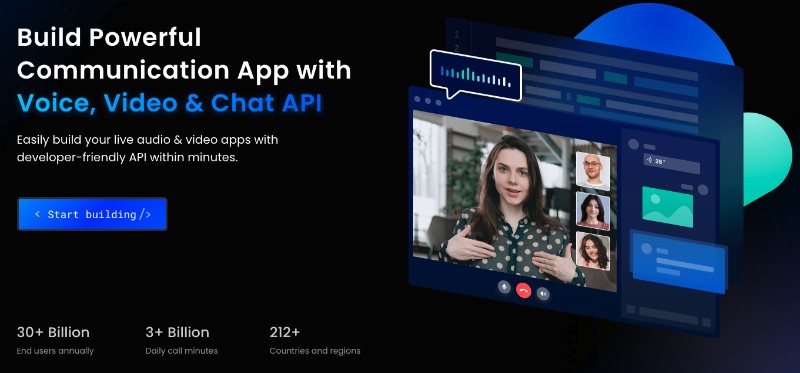 2. Sinch
Sinch offers APIs for SMS, voice, and messaging, making it an excellent Twilio competitor for businesses that must communicate with customers and clients. It's a scalable platform that offers a flexible and cost-effective solution for businesses of any size.
Features
SMS and voice APIs for delivering messages and making calls
Messaging APIs for real-time chat and customer engagement
A scalable and flexible platform with affordable pricing
Advanced features like call masking and call recording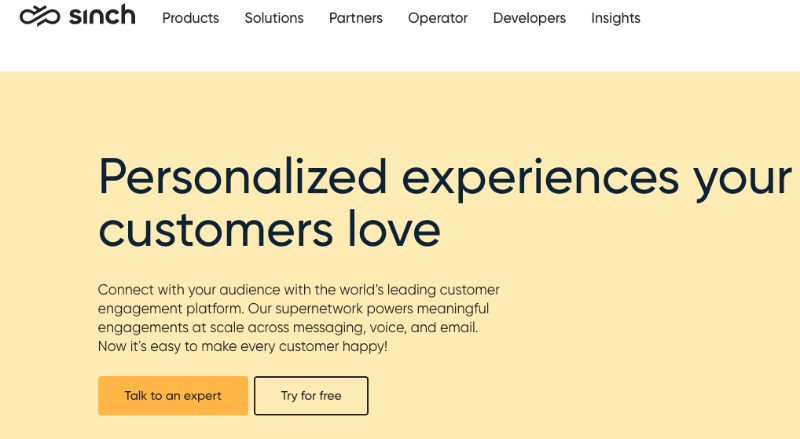 3. MessageBird
As one of the best alternatives to Twilio, MessageBird provides APIs for SMS, voice, and messaging, allowing developers to build communication solutions for their businesses. Its platform is built for reliability, speed, and scalability, making it an excellent Twilio competitor for businesses of all sizes.
Features
SMS, voice, and messaging APIs for effective communication
A reliable and scalable platform for communication solutions
Global coverage and low pricing for messaging and voice calls
Advanced features like call recording and two-way communication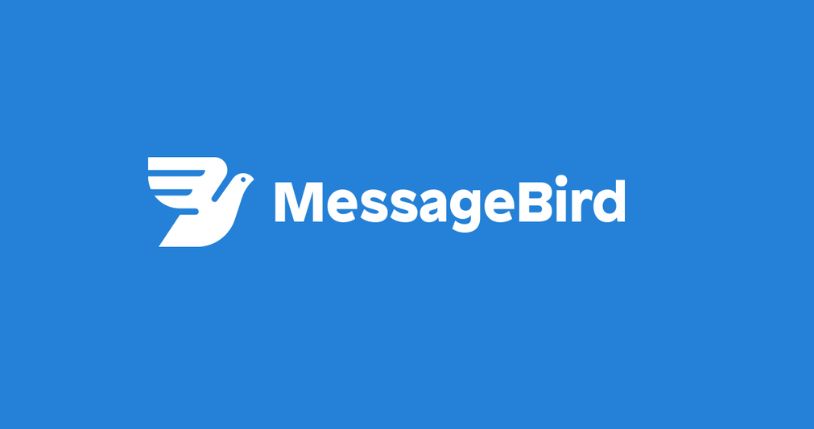 4. Vonage
Vonage was originally known for providing residential telecommunication services primarily through Voice over Internet Protocol (VoIP). Over time, Vonage has significantly expanded its services to cater to businesses, providing a comprehensive suite of communication tools that include voice, video, messaging, team collaboration, and contact center solutions. It's known for its rich features and reliable service, making it a strong alternative to Twilio.
Features
APIs for SMS, voice, video, chat, and other communication channels.
supports screen sharing, recording, and other collaboration tools.
Businesses can create custom workflows that can automate communication processes
Integrates with a wide range of business applications
Enterprise-grade security features, including encryption and secure voice protocol
Compliance with standards like GDPR and HIPAA.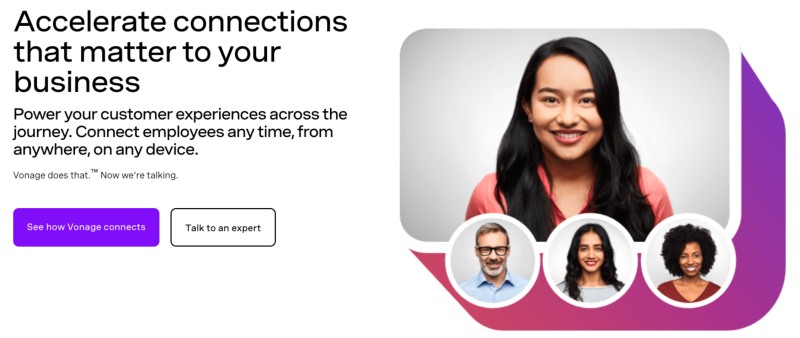 5. Agora.io
Agora provides real-time voice, video, and messaging services. It's recognized for its low latency and high-quality video capabilities, making it an excellent choice for businesses that prioritize seamless communication. It is designed to deliver high-quality voice and video that works well even in challenging network conditions as one of the best Twilio competitors.
Features
High-quality and low-latency voice chat functionality for any application
Supports various video profiles, screen sharing, and picture-in-picture layouts.
Enables one-to-many and many-to-many audio and video live streaming
Supports offline messages, historical messages, and message recall.
More than 200 data centers around the world

Final thoughts
The Twilio API is a powerful tool for communication, but alternatives like ZEGOCLOUD API offer a more scalable, low latency, and reliable solution. With easy API integration and consistent performance, ZEGOCLOUD API stands out as a reliable Twilio alternative.
Whether you need real-time communication or to accommodate growth, ZEGOCLOUD API is a wise choice. Sign up today and get 10,000 free minutes every month!
Read More
Talk to Expert
Learn more about our solutions and get your question answered.
Talk to us
Take your apps to the next level with our voice, video and chat APIs
10,000 minutes for free
4,000+ corporate clients
3 Billion daily call minutes