Technological advancement and the internet have made people skeptical about online communication and privacy. End-to-end encryption has been counted as necessary in this digital era. As an encrypted messaging app has emerged as an appropriate solution, finding the right one is essential. This article gives a perfect list to help you select the best private messages app.
What is the Best Secure messaging app?
Which is the safest messaging app? In today's digital age, the importance of encrypted messaging apps cannot be overstated. These apps offer a layer of security and privacy that standard messaging apps often lack. The encrypted messaging app ensures that your conversations, whether text, voice, or video, are kept confidential and shielded from prying eyes.
When choosing an encrypted messaging app, it's essential to consider factors like the app's encryption method, its reputation, and user reviews. Ultimately, the best encrypted messaging app is the one that aligns with your security needs and offers a straightforward user experience.
Must-Have Features of Private Messaging App
For an excellent private messaging app, there are some pointers it needs to fulfill. This makes it a special tool to utilize for such daily needs. Whenever a user looks for a private messenger for communicating with people, they should definitely look for these features in the application:
1. Needs to Have End-to-End Encryption:
A private messages application contains end-to-end encryption, which makes it attain the name it is identified with. The procedure involves encrypting and decrypting data throughout the communication that is established between two users. All the transmitted data cannot be breached and is only accessible by the users involved in the touch.
2. Highly Compatible:
When looking for a good, encrypted messaging application, it must have a compatible system associated with it. The application should not be available only on a specific platform but should be available on multiple platforms.
3. Provides Multiple Options for Communication:
A good communication application contains diverse communication techniques on its platform. While finding an excellent encrypted messaging app, you should ensure that it offers voice, video, and dual communication during a conversation. This gives a sense of user-friendliness to the user and invites them to use the application for their daily communication.
4. Cloud Storage for Data:
Since you are trying to understand what an excellent private messaging application should contain, it should also provide the option of storing data on cloud storage. This will help you avoid cluttering your device's storage, saving the hustle of managing the apps on the smartphone.
Best 10 Encrypted Messaging Apps of 2023
The search for the most secure message apps can be pretty prolonged, considering the necessity of having end-to-end encryption in this era of communication. While many renowned platforms such as Facebook and WhatsApp were thrashed for not providing end-to-end encryption, which is essential for a private messaging application, a lot has changed.
The hype caused by the term "end-to-end encryption" has brought many big players into the market, which will be recognized in this section. Let's find out more about the best messaging applications you can come across in 2023.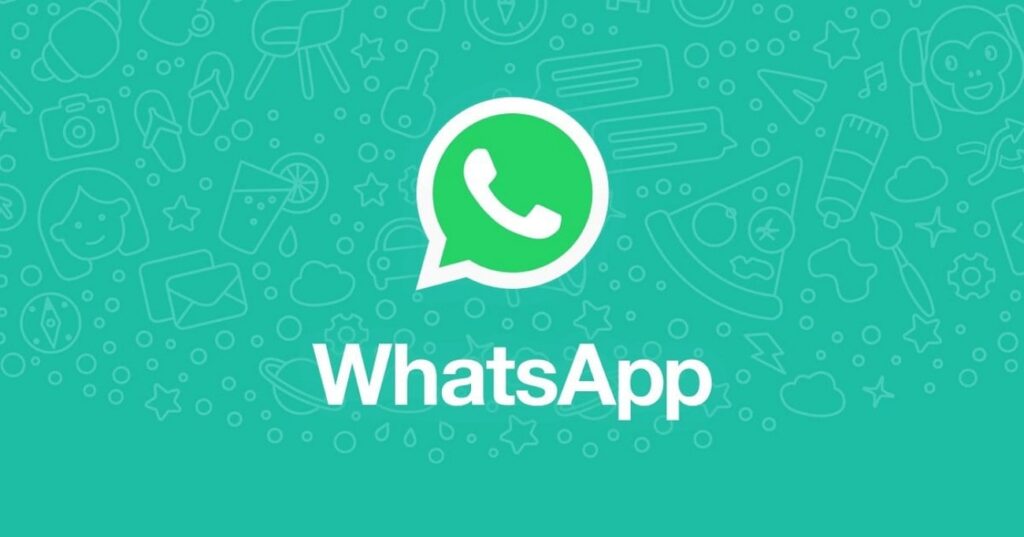 The world's first and leading messaging application, WhatsApp Messenger, has been the subject of much criticism for not providing end-to-end encryption. While the platform developed its algorithms and provided end-to-end encryption, it eventually became an excellent platform for a secure connection. From leading companies to millions of individuals, people trust this application.
Continuing the legacy set by WhatsApp, the application provides great services and additional features. You can enjoy voice calls and video calls and make interactive chat groups with your friends. Lately, WhatsApp has also added the "Community" feature, allowing users to establish professional communication within the app.
Key Features:
The platform is free to use, making it a competitive, feature-rich option in the market.
It allows sharing accurate, real-time, and specific locations to other users under a few taps.
WhatsApp has increased its number of users in a group to 1024, making it a fair number that supports high-end users of communication apps.
Compatible Platforms: Android, iOS, Windows, Mac, Web.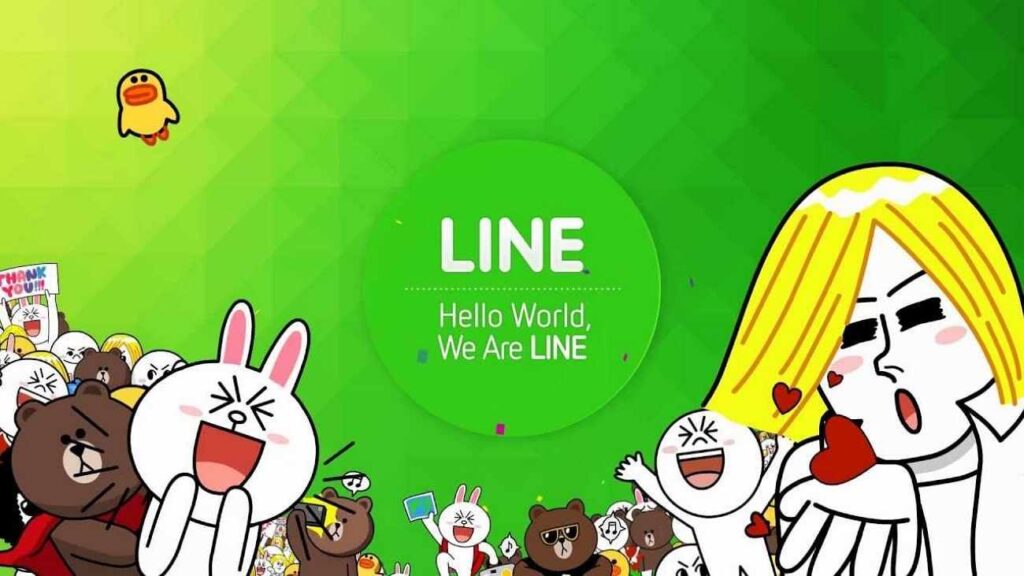 Multiple encrypted messaging apps are running in the market in competition with WhatsApp. While these apps have gained quite a clientele, they offer unique features that give them a separate identity. LINE messenger is another end-to-end encryption communication app providing dedicated services to users for connecting with specific personnel according to their needs.
While the app helps you set the infrastructure of your life, you can find LINE provides a dedicated news service, doctor connectivity system, and payment system. You can also find the progressive LINE CLOVA, an AI tool offering daily assistance.
Key Features:
LINE is a comprehensive social connectivity application providing a "For You" tab in LINE VOOM.
It allows you to create stories and publish them, similar to a social media application.
The accessibility offered in customer support by LINE is quite intuitive.
Compatible Platforms: Android, iOS, Windows, Mac.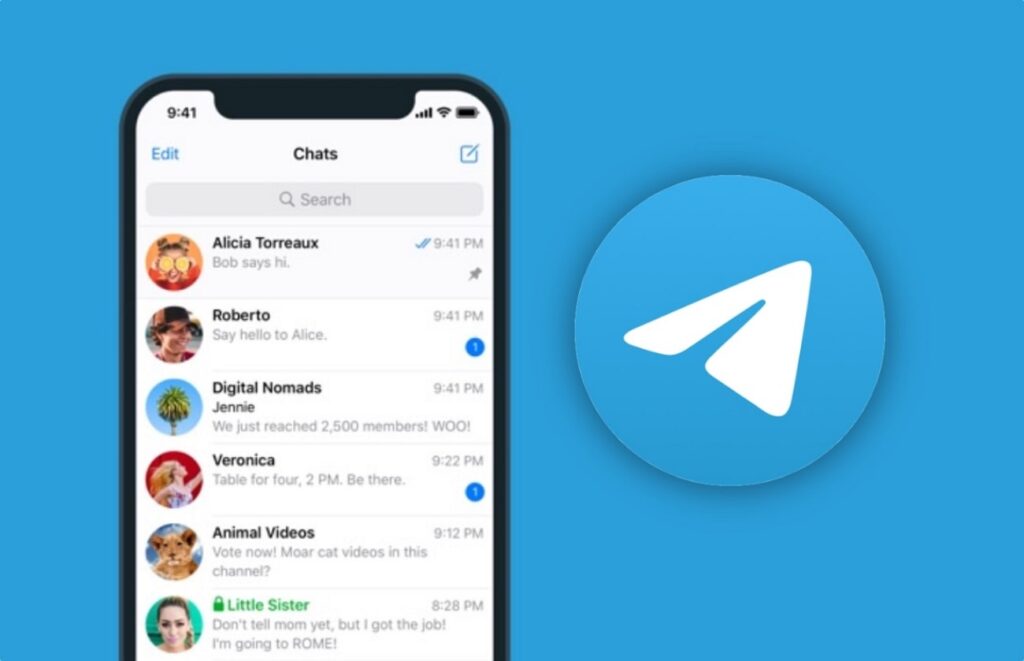 Telegram stands among the most popular messaging apps in the market. With millions of users enjoying the end-to-end encrypted services of Telegram, you can find the "Secret Chat" system quite interesting in this case. With improved messaging models, Telegram outcasts other applications by many points. Regardless of its encrypted chats, there are multiple concerns involving the security of Telegram.
Although Telegram did come with an answer, multiple functions are under improvement. Telegram is improving its model and providing more secure and effective features. Its self-destructing messages, for example, are quite engaging to the community.
Key Features:
You can attach files up to 2GB in size on Telegram with ease.
The messaging platform delivers an open-source API, which is available for evaluation.
You are not required to add a SIM card to sign up for Telegram.
Compatible Platforms: Android, iOS, Windows, Mac, Web, and Linux.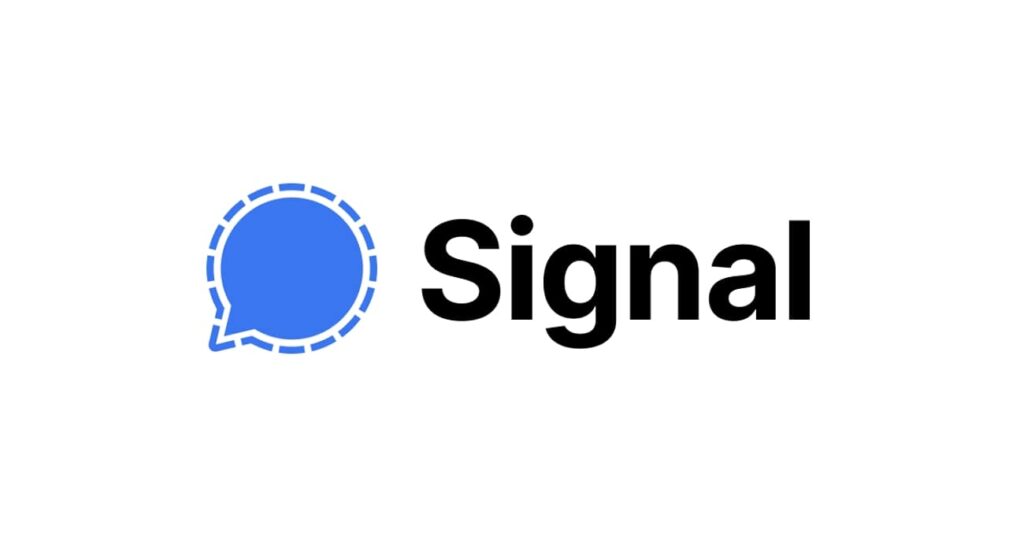 Although many encrypted messaging apps have taken charge of providing exquisite services, a few have succeeded in getting a good market response. Signal Private Messenger is an end-to-end encrypted, private messaging chat service that has worked on offering a free, open-source service to users. While it has been recommended by some top-notch security services, Signal has undoubtedly changed the game.
The capability of Signal makes it one of the most desired applications for sending messages. While its security makes it counted among the best, Signal surely offers other features that improve interaction in different ways.
Key Features:
Every communication established through Signal is marked secure through indicators.
The messages are delivered quickly across Signal, even on slow networks, which makes it a fast service.
You can share media content on the messaging platform with the option of viewing it only once.
Compatible Platforms: Android, iOS, Windows, Mac, and Linux.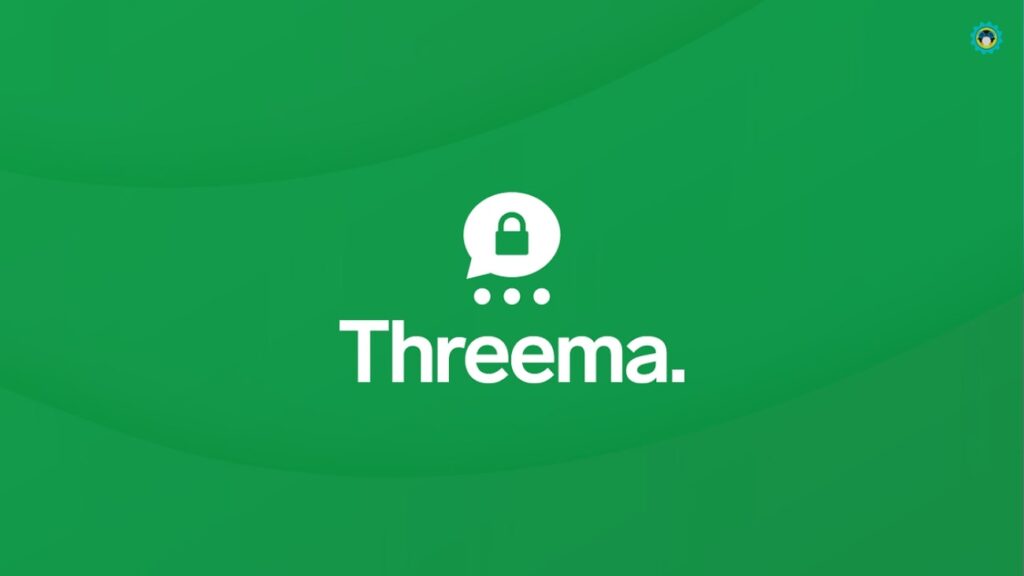 The messaging platforms that we've gone through provide limited end-to-end encryption in some cases. Threema Messenger does not disappoint in securing your chats, allowing you to encrypt all messages sent through the service. This is what makes it a special private messaging app in the market. Not only is it versatile in providing communication services, but it also gives instant messaging tools with anonymity.
With multiple interactive features, such as the dark mode feature and diverse file compatibility and sharing options, Threema makes itself a special messaging tool. You can ensure privacy and anonymity with the help of this cognitive messaging platform.
Key Features:
There is a unique Threema ID for every user, keeping anonymity up top along with security.
It does not collect user data and vouches for this claim.
You can easily make voice and video calls through this messaging service.
Compatible Platforms: Android, iOS, Windows, Mac, Linux, and Web.
Starting its journey as a VoIP tool, Viber has come a long way to being recognized as a secure messaging platform. While the platform promises end-to-end encryption of the highest quality, Viber has undoubtedly made a considerable user base that stuck with them for a while. While it provides a clean interface to work with, Viber has been including multiple features that make it interactive.
Along with dedicated messaging and audio and video chats, Viber has included public chats to increase user interaction on community topics. It has made the platform more connected to the community and increased its boundaries in user base.
Key Features:
You can react to specific messages with emojis for enhanced communication.
There are over 55,000 stickers available on Viber, which can be a great tool for expressing emotions.
The Viber Out feature saves you money in covering international calls, as compared to landline costs.
Compatible Platforms: Android, iOS, Mac, Windows, and Linux.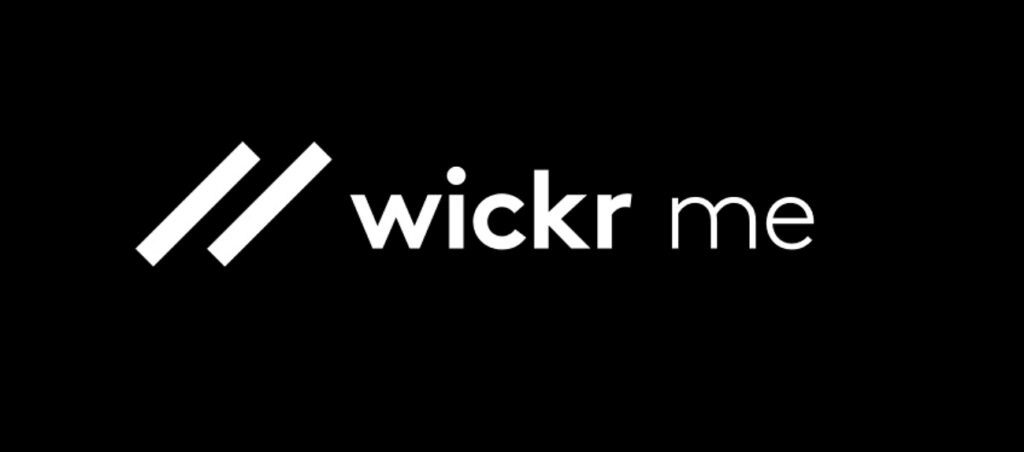 Wickr Me understands the importance of encrypting communication and contacts. While they can hold the most confidential details, it also qualifies under the rights of a person. As the market understands the need to have secured communication, Wickr Me gives a promising experience in market communication. It is a secure messaging app that provides anonymity to the user and ensures high security for them.
Every attachment covered through Wickr Me is ephemeral, meaning it will stay for a specified time. This is exceptionally promising in conditions where users want to protect the data that is shared with other users.
Key Features:
Wickr Me does not synchronize messages across devices, which is common in other messaging applications.
It offers key verification, which allows you to confirm a user's identity in your contacts.
You can also consider sharing your location through Wickr Me with other users.
Compatible Platforms: Android, iOS, Windows, Mac, Linux.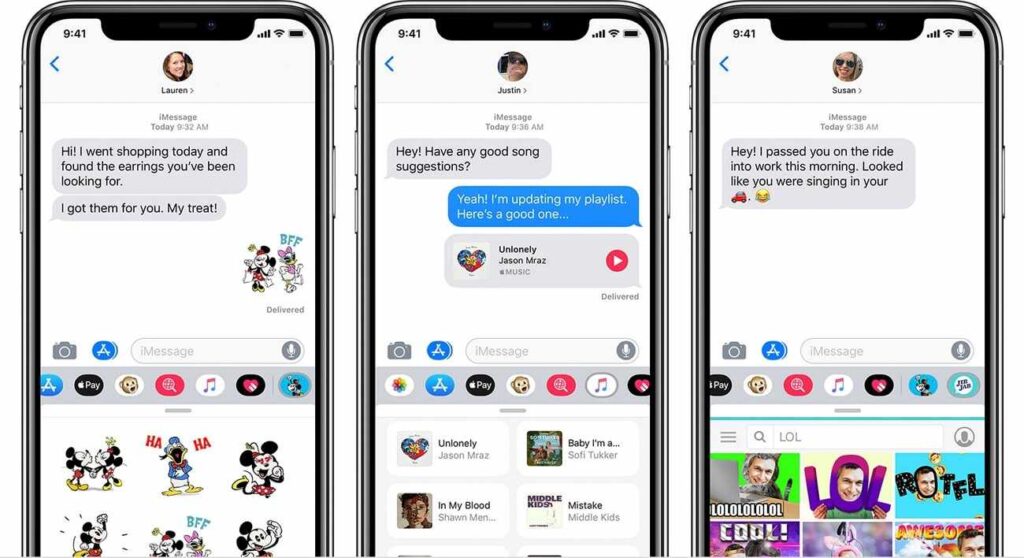 Who would've thought that a built-in feature offered by a smartphone company would induce end-to-end encryption? Apple iMessage have changed the way people look at communication platforms. While it has disregarded third-party services on Apple devices, iMessages has provided quite a variety of features to enhance user experience.
While the platform allows you to text and share photos, videos, and documents to another Apple device, it endures most features that are prominent in the best-encrypted messaging apps of the market. iMessages have surely made collaborative communication easier for Apple users.
Key Features:
iMessage comes connected with SharePlay, which allows users to share their activities with other users.
Unsend messages on iMessage within 2 minutes to prevent others from seeing them.
Create your own Memoji and share it with your friends to make your communication interactive.
Compatible Platforms: iOS, Mac.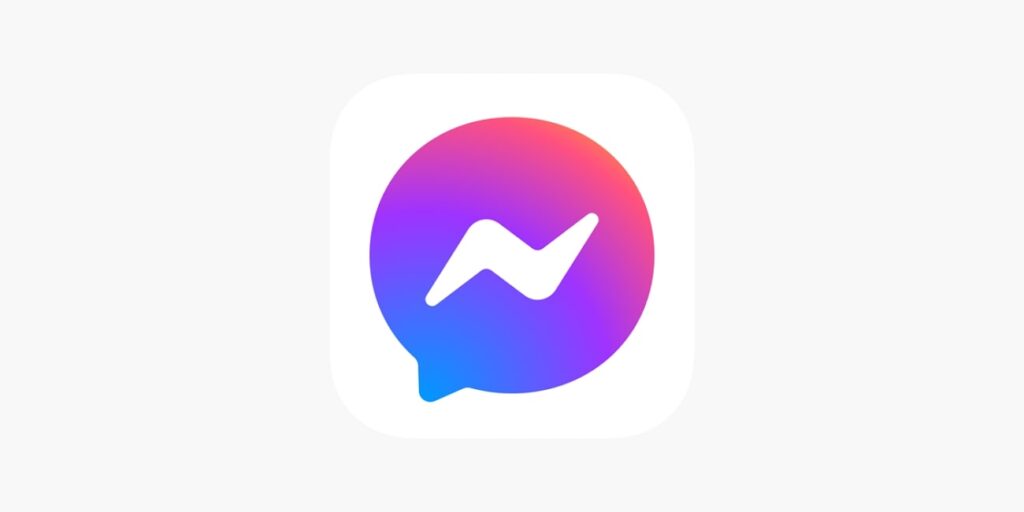 Facebook, the leading social media platform, has its dedicated Messenger service that provides end-to-end encrypted communication in the market. This unique messaging platform has been in the market for a while, building and enhancing its structure to make it stand among the top-rated messaging platforms. While connected with Facebook, Messenger provides a great communication system to its users.
With interactive features such as personalized profiles, dark mode, and several other interactive elements, chatting through Facebook Messenger is great. It has been adopted and utilized by many businesses, making it a great service to work with.
Key Features:
It gives a complete video chat room, known as Messenger Rooms, for connected discussions.
Messenger has included augmented reality in their animated effects, giving a different experience of sharing emotions.
You can apply different themes to dedicated chats according to your liking.
Compatible Platforms: Android, iOS, Windows, Mac, and Web.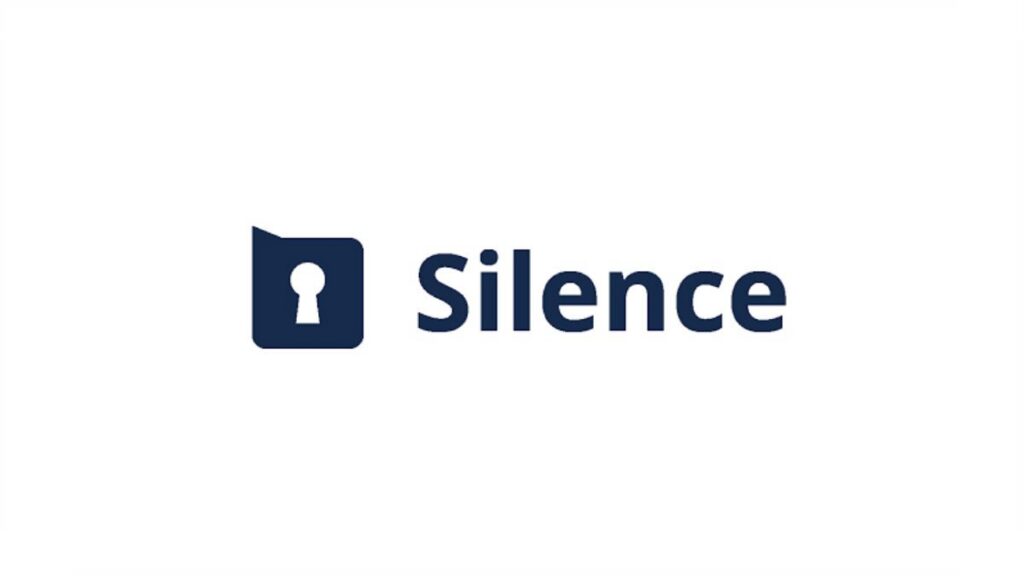 Seeing the increasing popularity of secure messaging apps in the market, Silence has brought in a similar service for ensuring user anonymity and security. This private messaging service is an easy tool to work with, with a reliable communication system. Although it is an open-source service, there are multiple features that make it a special tool in the list.
Silence does not come under any Google service dependencies, covering a great audience. Combined with other features that help users interact with others, Silence is a complete messaging application with encrypted services.
Key Features:
The tool is completely free to use, with no additional costs.
You can send messages to users who are not using Silence through the service.
It is also available on F-Droid, an open-source Android app repository.
Compatible Platforms: Android.
Build Your Encrypted Messaging App with ZEGOCLOUD
Communication is the key to success, which is the potential understanding of ZEGOCLOUD that powers its journey in the digital sector. Providing users with a platform for creating communication APIs gives them a head start in developing a communication platform. Under a few lines of code, users can design a system that allows them to initiate interaction with the team.

ZEGOCLOUD provides a complete communication system, including chat APIs, voice call APIs, video chat APIs, and encrypted messaging APIs. While it stands among the best services in the market, it helps catalyze the process of creating an interactive platform for users. Unlike other services in the market, you can find a perfect real-time experience with its fully-customizable SDKs.
Key Features Offered by ZEGOCLOUD In Their Encrypted Messaging API
There are some prominent features offered by ZEGOCLOUD to its users. We have outlined them to help you understand the mechanism of the platform in a better way:
1. One-on-One Chat Experience
ZEGOCLOUD induces a professional chatting experience through its API and allows users to practice 1-on-1 chat with others. While these messages are protected, no other individual is not authorized to breach the data that is saved in the chat. This represents the most secure messaging system in a world-class environment.
2. Private Group Chats
Where many private messaging apps fail to offer private group chats, ZEGOCLOUD can be used for such an experience. It gives the leverage of creating private group chats and inculcates a secure conversation with users. There is no threat of data breach in these group chats, which ensures that the encryption is kept to the highest level.
3. Push Notifications and Message History
The messaging experience with ZEGOCLOUD is similar to any encrypted messaging app you might use on your phone. It allows you to add the option of push notifications and store messages from history for up to a year. While you can quickly restore your chats, add offline notices in the system for enhanced performance.
4. Public Channels
Although data encryption is ensured on ZEGOCLOUD, it allows you to create public channels enabling millions of users to connect. The in-app chat API operates like every other messaging application but has a better interface and operations.
Conclusion
This brings an end to the search for the most secure messaging app for proper communication with data security and privacy. Along with the list provided in this article, you have also discovered ZEGOCLOUD as the finest option for encrypted messaging API. To find the best option for you or your business, you should try using these applications and follow them to understand more about their data encryption strategies.
Read more:
Talk to Expert
Learn more about our solutions and get your question answered.
Talk to us
Take your apps to the next level with our voice, video and chat APIs
10,000 minutes for free
4,000+ corporate clients
3 Billion daily call minutes