More than ever, tools like live-streaming SDK are indispensable to the daily work of software developers.
As we all know, the live video streaming market is estimated to exceed 500 billion globally by 2030. For this reason, new mobile apps are constantly released for live video streaming and updated devices.
Live-streaming SDK facilitates this task. The relentless advancement of software technology makes ready-to-use code platforms a big deal.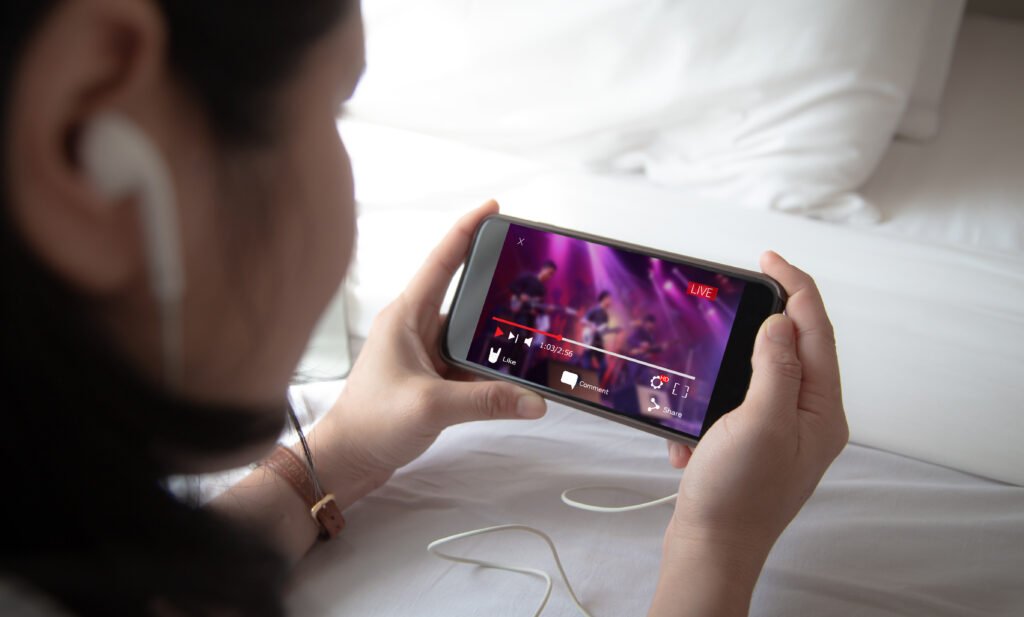 What is live-streaming SDK, and why is it useful
A Software Development Kit comprises tools that enable developers to create a mobile application. These tools are helper libraries, precompiled modules, relevant documentation, code samples, processes, and guides for use on specific platforms or programming languages.
The live-streaming SDK is a shortcut by which developers avoid rewriting thousands of lines of code. Furthermore, SDK helps improve mobile app features such as analytics, advertising, or handling push notifications instead of building them from scratch. Live-streaming SDK is intended explicitly for live-streaming video solutions.
Surely another important tool, namely APIs, will resonate with many of you.
API stands for Application Programming Interface and is the software intermediary that allows two applications to communicate with each other. Live-streaming video API describes a group of similar APIs that work for video.
Live-streaming SDK and APIs
Compared to the API, the SDK serves as a starter kit. The live-streaming API is a set of instructions, while a live-streaming SDK for video consists of examples of correct ways to use those instructions. Therefore, the SDK extends the functionality of the API.
Live-streaming SDK and API enable the creation of native video and audio experiences in software and mobile applications, sites, and web applications. Use cases include:
Web and video conferencing applications.
Virtual event and live-streaming platforms.
Video calls.
First, you decide what functionality you need in the application and select the required API to build the functionality. Next, choose the appropriate live-streaming SDK to make the application operational in a short time.
Live-streaming SDK and API vendors
SDK and API vendors for video and live-streaming offer toolkits such as WebRTC that facilitate the creation of custom live-streaming platforms within the web and mobile applications.
Let's look at the best SDK and API providers for live-streaming.
Best live-streaming SDK and API from ZEGOCLOUD
ZEGOCLOUD offers a fully customizable and easy-to-integrate video SDK to quickly create high-quality, scalable video calls and live-streaming in your mobile, web, and desktop applications.
Its easy-to-use SDK and feature-rich APIs enable the creation of video functionality in just a few lines of code, significantly accelerating time-to-market.
ZEGOCLOUD provides a rich set of add-ons, including interactive avatars, AI-enhanced video effects, and whiteboards. It also offers robust monitoring and analysis tools, so you can respond quickly to any issues and continuously improve your services. ZEGOCLOUD live-streaming SDK and API-related documentation and download are available for any type of device and operative system, making it impressively complete.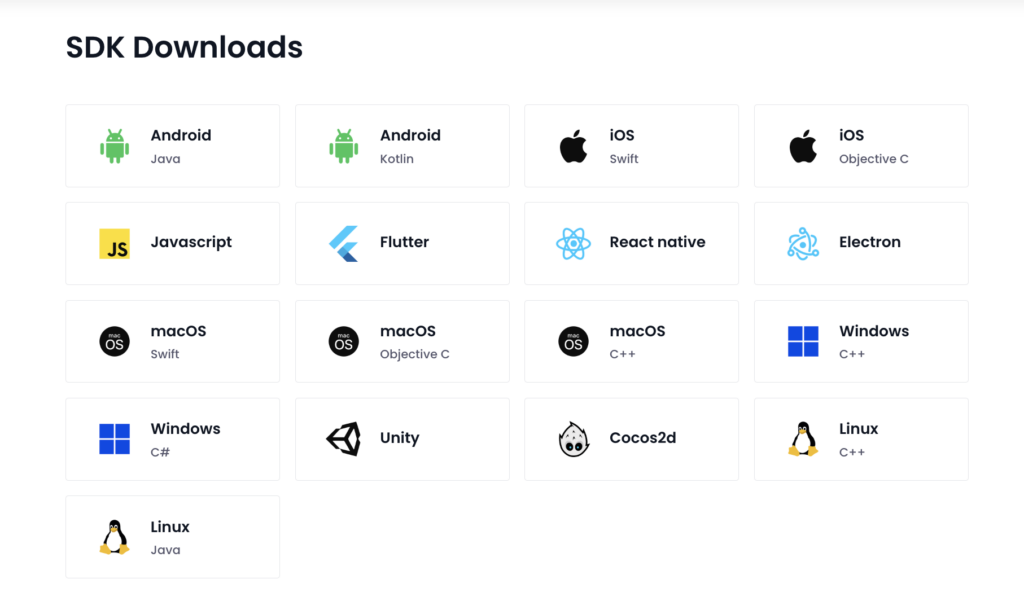 In terms of pricing, its offerings are also advantageous. With an initial price of $0.59 for 1,000 minutes, beats out much of the competition for value for money. There is also a free version available.
Request a demo and contact our developers for more information.
Flicknexs
Flicknexs is a platform for publishing, managing, and distributing video content with access to live-streaming SDK and API integration. Based on Saas, it provides video streaming services to all devices and can meet the OTT needs of various industries via On-Demand, Live Streaming, and online store.
It offers a wide range of features, including analytics, content delivery network (CDN), multi-bitrate streaming (MBR), Content Management System (CMS), Single Sign-on (SSO) Authentication, video monetization options such as AVOD, SVOD, and TVOD.
On pricing, it is divided into primary, pro, business, and enterprise plans according to unlocked features. The basic price is $39 per month, with free trial availability.
VideoSDK.live
VideoSDK.live is an innovative solution supporting WebRTC, RTSP, SRT, and RTMP. It has multiple video transmission options to ensure that every company can find optimal solutions.
Such a platform provides ultra-low latency live-streaming APIs for Web, Android, and iOS. It has cloud APIs and SDKs for real-time audio and video, enabling developers to create cloud-based experiences confidently.
Specifically, the Interactive Live Streaming SDK provides some of the most efficient live-streaming APIs with the highest quality. Its adaptive algorithm automatically identifies codec, resolution, and bitrate based on compatibility on any device.
On pricing, VideoSDK.Live allows you to use the tools and then pay with no down payment. It offers 10,000 free minutes per month with additional volume discounts. Pricing for each solution varies on levels and product type.
Twilio Video
The WebRTC-based Twilio Video platform enables video applications developed with live-streaming SDKs and APIs for JS, iOS, and Android. The cloud-based enterprise-grade infrastructure integrates quality control tools, including the Network Quality API to monitor network performance and the Network Bandwidth Profile API to prioritize video track bandwidth among participants.
For the past year, Twilio Video has also offered Quick Deploy options. These are quick-deployment video applications to enable developers to cut the time for app creation and operation. These include screen sharing, network, and speaker quality detection.
An extensive library of live-streaming SDK and API information and usage is available on the Twilio website, and there are support groups for online assistance.
As for pricing, it depends on the type of application. The video and live-streaming SDK and API for building, launching, and running a one-to-one video application are free. Making scalable video-to-peer apps with unlimited TURN relay costs $0.0015 per minute.
Api.video
Api. video is one of the fastest-growing startups in the industry.
Its live-streaming SDK and API ensure companies can develop a compelling live-streaming videos for their communication. It works on on-demand operations for smoother video encoding. It complies with security standards and ensures data is encrypted at rest and in motion. Documentation for using the low-latency live-streaming SDK is available on their site.
As for pricing, they allow you to 'pay as you go.' Therefore, the subscription plans depending on the business's growth level. If your business is at the initial stage, you pick the develop plan from $29 per month; the scale plan is for those with large video libraries or large audiences and looking for an advanced solution for $499 per month.
Vonage
Vonage Communications APIs (formerly Nexmo) help startups create modern, high-quality voice applications in the cloud. With its easy-to-use APIs, global platform, and expert support, Vonage eliminates the complexity of real-time communications.
Video solutions are fully customizable with the Vonage Video API. Applications or websites can directly embed video technology. Vonage has made speed its workhorse, especially with Vonage Video Express, a low-code solution for quickly updating the video experience. Also of interest is Vonage Interactive Broadcast for enhancing businesses' virtual event offerings with increased engagement at scale.
SDKs and tools are available at the site for many devices and systems. Key features include video, voice, screen sharing, reporting and chat, TURN relay, developer portal, management tools, and reporting.
Prices depend on the number of participants in a video session; one minute is $0.00395 per participant. There are also plans starting at $9.99 monthly, with 2,000 minutes in all scenarios. No bandwidth limitation and use of all video and live-streaming SDKs are included.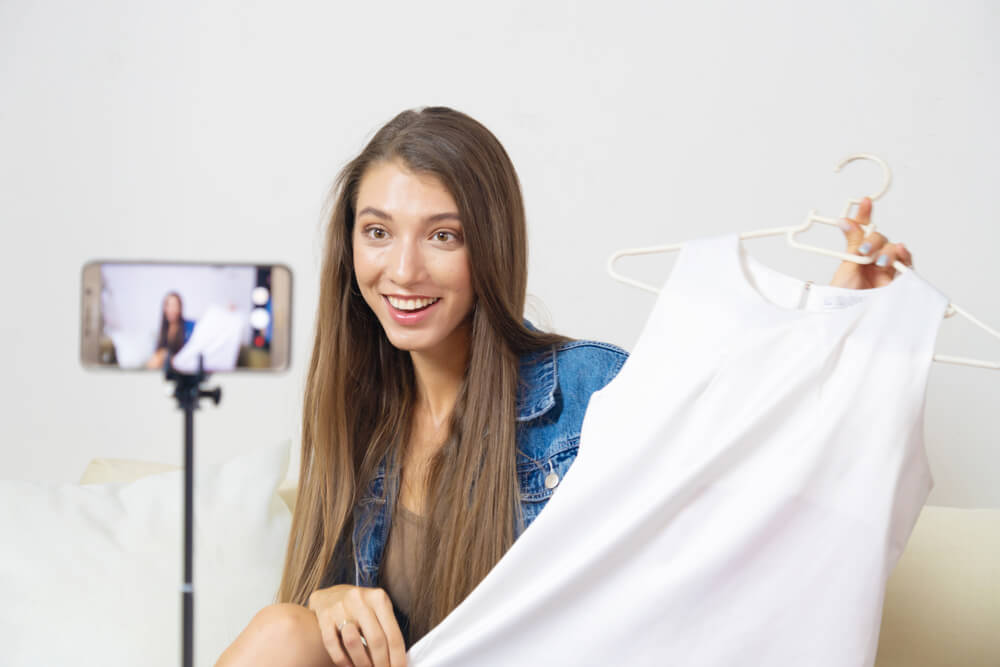 Agora
Agora provides live video streaming SDKs and building blocks for a wide range of real-time engagement products on any device. Compatible with all popular development platforms and mobile devices with minimal battery consumption. Developers can create great experiences with APIs, customizable UI, and pre-integrated third-party extensions. The live-streaming SDK withstands sudden spikes in traffic, with its hyper scalability scaling smoothly from one to millions of simultaneous users. Agora's video streaming SDK simplifies the integration of real-time video chat, and related documentation is available in the SDK quickstart menu.
One very welcome feature is the flexible pricing, with zero upfront costs. The first 10,000 minutes are free each month for participants, to which volume discounts are automatically applied. For interactive streaming, pricing differs by host and audience, with standard and premium plans.
MUX
MUX is a simple API for instant video publishing. It offers and supports audio and video live-streaming SDK using the RTMP protocol, which makes it available to any broadcasting and open-source software for mobile applications.
Live-streaming SDK and API allow developers to integrate video capabilities into their software applications. MUX has achieved remarkable results on the global platform by helping companies stream video. Key features are video encoding, storage, analysis, and delivery. MUX contributes to the community by making numerous available projects free of charge.
The cost of their services depends on the business size and solutions offered, so the pay-as-you-go rule also applies here.
Conclusion
There are numerous vendors from which to draw excellent live-streaming SDKs and APIs.
Your choice will depend on the type of solution you seek, the prices, your familiarity with the products themselves, or whether you need more support.
Excellent value for money that considers industry experience and ongoing customer support comes from ZEGOCLOUD.
To unlock innovation, try ZEGOCLOUD's live-streaming SDK and API.
Talk to Expert
Learn more about our solutions and get your question answered.
Talk to us
Take your apps to the next level with our video APIs
10,000 minutes for free
4,000+ corporate clients
3 Billion daily call minutes