Efficient communication is the basis of human interactions in any sphere. Technology, such as voice chat, has improved communication, making it faster, more immediate, and cheaper.
The flow of information via the Internet has become the norm. Various methods of communication have flourished, such as e-mail, chat sites, Internet calls, video chat, and voice chat. The latter is popular because of the immediacy and convenience of not having to hold on to waiting for the other party to respond.
Text chats are not enough for many people, video calls can seem excessive, and audio conversations are just about right. With real-time voice chat, users tend to interact longer.
What is voice chat?
In general, the term refers to online calling services, audio conferencing services used by individuals or businesses, or specialized applications used by online gamers. 'Voice' and 'chat' may seem redundant since both terms mean talking. However, voice refers to a verbal conversation rather than the short text sequences used in online messaging and chat.
Nowadays, voice chat is also intended to forward recorded voice messages online. To send and receive voice messages, you need the following:
– a phone to record the voice message
– a software application to send the voice chats
– an Internet connection
A voice message is stored in the hardware; you can listen to it again and possibly delete it before sending it. The recipient first downloads the voice message into their hardware and then plays it back.
The positive aspect is that you can send a message to several people at once or even later. The latter element distinguishes them from VoIP calls.
VoIP calls: what difference?
VoIP stands for Voice over Internet Protocol and denotes calls over the Internet that are primarily free worldwide. Because of the Internet, people can now avoid the costs of telephone companies and network organizations.
There are three popular ways to make VoIP calls:
1. ATA: analog telephone adapter works by connecting a standard telephone to a computer or the Internet for use with VoIP
2. IP: via Ethernet connector, phones connect directly to the router and have the necessary hardware and software to make the call. Wi-Fi phones allow subscribers to make VoIP calls from any Wi-Fi hotspot.
3. Computers, using free software, with the help of a microphone, speakers, a sound card, and a good Internet connection.
The main differences between voice chats and VoIP calls include the following:
– feedback time: VoIP calls offer an immediate response and feedback communication system between communicators in a single session; voice calls have a delayed feedback system because of the time it takes to download and listen to the recorded voice message
– storage: the recorded message is saved on the sender's and recipient's devices and can be accessed at a later time; in VoIP calls, not, since the communication is live;
– the number of recipients: voice chats are convenient for sending instructions on how to proceed to many recipients; however, some VoIP calls also offer the possibility of talking to more than one person at a time.
Users can always choose between the two methods depending on the speed of response, the number of people they want to communicate with, and whether they want the message to remain available over time.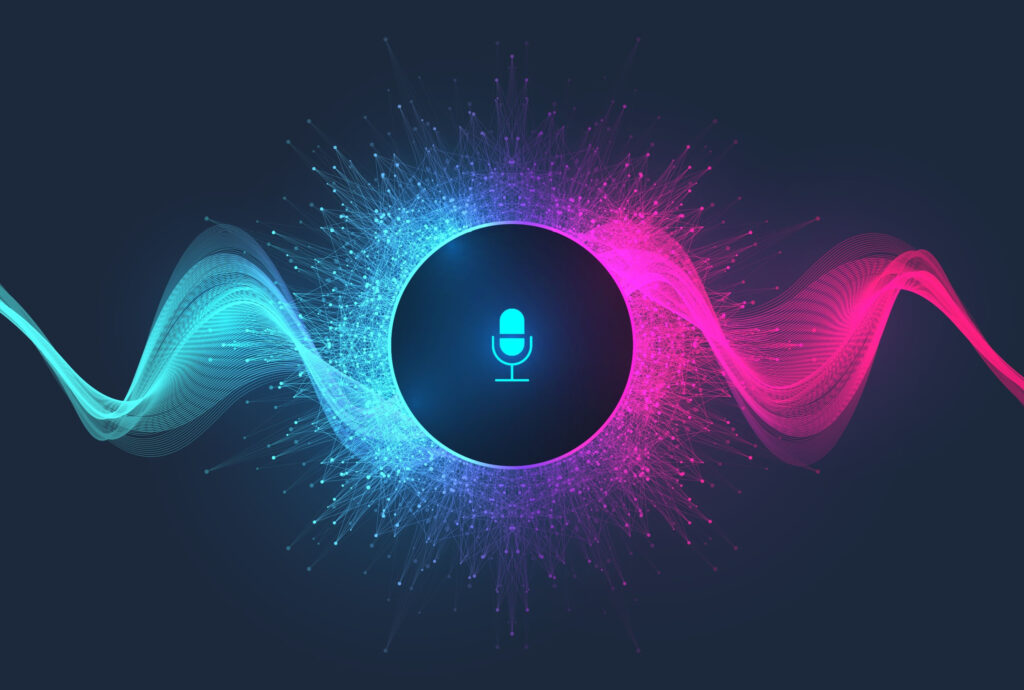 Voice chat in gaming
Chatting through voice is popular among players of multiplayer online games.
Players can broadcast their voices through the game, and other participants can listen to them through a VoIP system built into the game or a separate program.
Pioneering voice chat in games is SegaNet, which released the first compatible browser for Dreamcast in 2000. This web browser integration became a standard in future game consoles.
Sony released in 2001 the network adapter for its PlayStation 2 video game console, enabling voice chat with a headset. In 2002, Microsoft launched the Xbox Live service supporting voice and integrated voice chat functionality into games. After the launch in 2006 of Nintendo Wi-Fi Connection, an online multiplayer service, the first game to allow voice chat through the Nintendo DS microphone was launched. Over the years, voice chat in gaming has been refined to today's formal virtual rooms. There are many software and voice chat services in the gaming industry today.
Voice in messenger apps
All instant messaging apps allow always-on voice chat. The success of voice chat apps has caused the VoIP market to reach $30 billion, with a CAGR of 15% by 2027.
With them, they can access better quality and unlimited voice calls. Voice chats work parallel with existing text and media communication, adding a conversation layer. They become virtual offices for groups or informal lounges for any group or community. Who doesn't have a family or friends group where people talk through voice messages?
While voice chats are not group calls, they achieve the same utility while offering flexibility.
Popular ones include Telegram, Skype, Element, New Team, and WhatsApp. Also, Facebook's Messenger and Instagram DM allow verbal messages and voice chat. All also allow online voice calls.
An excellent voice chat service requires equally great SDKs and APIs today. There are many offerings in the marketplace from competent vendors. Calls shall not stop abruptly, thanks to the voice API. There is no interference or latency during voice calls, so audio communication is more transparent and crisper.
ZEGOCLOUD Voice chat solutions
Creating crystal-clear and engaging voice conversations is possible through a tremendous technical foundation.
ZEGOCLOUD offers an audio SDK, which is fully customizable and easy to integrate, to quickly create high-quality, scalable voice calls in mobile, web, and desktop applications.
ZEGOCLOUD's Voice SDK enables engaging real-time voice experiences for various scenarios. It has solutions, including 1-to-1 voice calls, group voice chats, voice chat rooms, and online karaoke.
With 20+ prebuilt UIKits, building apps or integrating voice chat features into existing apps is faster. Three simple steps that take less than 30 minutes to launch your app:
Install UIKit for your development platforms using dependency management tools.
Secure integration of the UIKit SDK in just a few lines of code to load prebuilt views.
Build the experience by customizing UI components and business logic to suit your needs.
ZEGOCLOUD, therefore, offers two alternatives:
1) various scenario-based prebuilt UI kits allow you to integrate all voice call functionality into your application.
2) For a video call user interface, entirely up to you; SDKs with basic lower-level APIs are available.
Learn more by checking out publicly available documentation or trying a demo.
Talk to Expert
Learn more about our solutions and get your question answered.
Talk to us
Take your apps to the next level with our voice, video and chat APIs
10,000 minutes for free
4,000+ corporate clients
3 Billion daily call minutes