2023 has been a catalytic year of significant change. The video has become the new normal, undermining traditional communication methods and establishing a global video streaming industry trend.
Pandemic effects on Video Streaming Industry
The long months of quarantine have dramatically increased the demand for online video content and video communication.
Live video streaming has become the preferred way to consume content. Many OTT and social platforms, such as Facebook and Youtube, have experienced massive growth in live viewership, especially in eSports and video games. Current statistics indicate that the video streaming industry will make up 82 percent of Internet traffic by 2023.
By 2030, the live streaming industry will reach $534 billion. However, there is no shortage of challenges for significant competitors, who must adapt to this world of constant change to survive. Ongoing changes are accelerated partly by new disintermediation and de-verticalization resulting from digital transformation and the shift to Web 3.0.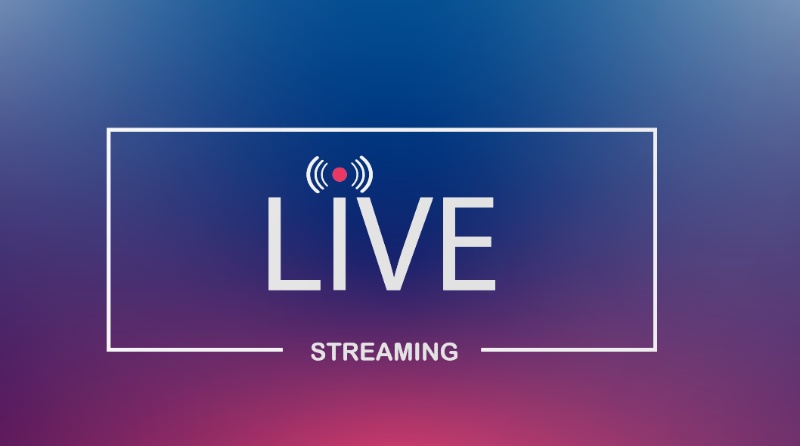 Over-the-top (OTT): between new opportunities and challenges
Even before the pandemic, people have increasingly adopted over-the-top (OTT) services for live sports, educational video streaming, fitness streaming, and more. OTT refers to streaming video and media delivered over the Internet without a cable or satellite provider subscription via a website or app. Famous ones include Netflix, Hulu, Amazon Prime Video, Disney+, and HBO, among many others. They exploded during the pandemic.
The great abandonment
However, things got different recently. According to Deloitte, more than 150 million users terminated their subscriptions worldwide, such that 2023 got labeled 'the year of the great abandonment.' The leading cause is increased competition within the video streaming industry, a veritable 'platform war.' It has made it difficult for consumers to afford multiple services. The churn rate has become a severe concern for streaming operators, who have spent considerable resources on producing new content as a key to retaining subscribers. Other reasons include niche streaming services which are increasingly capturing a slice of traffic.
OTT future prospects
Overall, OTT industry estimates remain optimistic, with a CAGR of 29.4 percent from 2020 to 2027. Subscription video on demand (SVOD) will remain the most significant revenue segment, and user penetration of streaming video platforms will rise to 35% by 2025. More conservative estimates project a mere CAGR of 7% in the 2022/2025 period (ITMediaConsulting 2022/2025), predicting a transition from SVOD to AVOD, advertising video-on-demand.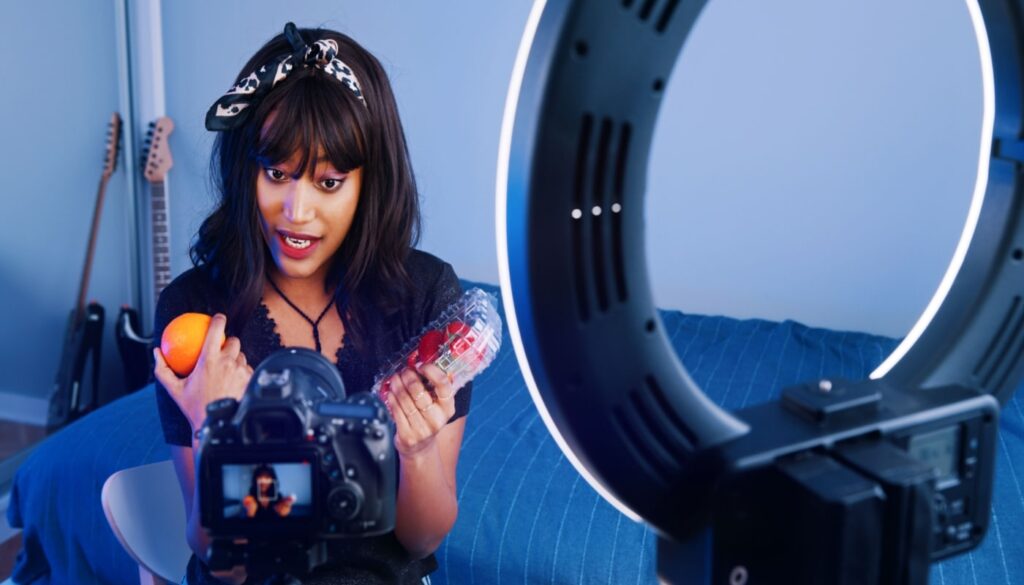 New frontiers: from social media and live streaming to gaming and metaverse
Social media, games, live streaming platforms, and the metaverse drive viewers away from linear TV and VOD content resembling TV.
Short videos and live-streaming
In social media, short-form videos are popular, particularly on Tiktok, the platform of the moment. This content entertains as much as TV, even more than OTT platforms. Netflix admits that TikTok is one of its biggest competitors.
Live streaming platforms and apps have become sought-after during the pandemic, and today streamers are known as Hollywood stars. Amazon's largest live-streaming platform, Twitch, has seen its viewing hours increase by 101 percent throughout 2020. It's among the best known, along with social media that have integrated such functions as Tiktok Live, Instagram, Facebook Live, and Youtube Live.
Metaverse
Meanwhile, new consumer demand for the so-called metaverse is beginning. However, this technology is still in its infancy, and there is no precise prediction about future impacts in the entertainment industry and beyond. One thing is sure: for younger people, entertainment is increasingly social, interactive, and personalized, and brings real-world characteristics that the endless possibilities of digital can extend. Social media and gaming resemble metaverse much more than video streaming, where consumers increasingly want to interact with content and personalize their experiences.
Video games
This trend is reflected in the gaming industry's growing entertainment market share, thus incentivizing tech giants to invest in the sector. Sony just bought Bungie and Microsoft signed an agreement with Activision Blizzard. Also, Netflix has recently entered the games space, offering new video game exclusives and interactive content alongside its 'TV alike' content.
Speaking of television and linear content, the boom of Video on Deman (VOD) had led some analysts to predict its death, while the opposite has happened. The rise of live streaming consumption affirmed in 2020 does not seem destined to diminish. At its epicenter is sports.
Live streaming Sports takeover the video streaming industry.
Live sporting events are back, even though TV remains the preferred option. Some of the most prominent players in the online video streaming industry have struck deals with major sports leagues and organizers of global sporting events. For example, giants such as Disney, Hulu, and Amazon have expanded their streaming agreements with the National Football League in the United States.
For sports content delivery, OTT platforms remain in the lead, the most relevant being Dazn and Sky in Europe and Espn in the United States. Tremendous opportunities for the video streaming industry competitors, especially in this 2022 year of sports, were ushered in by the Winter Olympics in Beijing. Fans can watch major global events like the Commonwealth Games or the FIFA World Cup in Qatar next winter. But there will also be enormous challenges for content providers and live sports streaming services. The main one is ensuring low latency, which an implemented intelligent multi-CDN strategy can achieve.
The critical technologies – Low latency
Low latency is the technology behind the trends described above. Low latency streaming has become crucial since the pandemic, as all daily activities have depended on real-time video. However, most live streaming is not technically live, given the delays of several seconds in live transmissions. Since interactivity is the watchword today, content distributors hope for sub-second delivery very soon.
Connection speed is essential for smooth content delivery, and 5G comes to the rescue in this. Equally important is a streaming protocol used to transmit a live stream. Today the next-generation formats such as WebRTC, SRT, and HLS have improved performance. The difficulty of achieving smooth, low-latency video distribution goes beyond good connectivity and new streaming protocol; it requires a consistent digital infrastructure, which ZEGOCLOUD solutions enable.
On the image quality front, HD video is standard. Viewers are looking for compatible devices and related content with Ultra HD (UHD). UHD will become a significant growth driver for streaming services, even more so than 4K. Demand for high-quality video content has experienced unprecedented growth over the past three years due to devices that support 4K video playback. Large-diameter televisions, laptops, and especially smartphones.
The mobile phone is the most preferred device.
The smartphone is now the preferred video broadcasting medium, surpassing TV in terms of growth. It is partly due to mobile networks offering broadband and LTE services. Partnerships between streaming services and mobile networks are also trending, offering customers incentives for increased content consumption, further boosting the video streaming industry.
As 5G continues to grow and hybrid and decentralized work increases, live contributions through mobile phones are rising. Mobile networks, which include 5G and cellular bonding, have surpassed satellite for live contribution.
According to Statista, global viewers spent 548.7 billion hours with live streaming apps in 2021, up from 482.5 billion in 2020. An accelerating trend as new streaming apps and upgraded devices are constantly released.
Summing up
2022 has paved the way for innovative inclusions and trends in the video streaming industry, becoming one of the most widely used technologies of the 21st century. Once considered an entertainment medium has now expanded into critical business areas. Today, video streaming – along with the music – dominates the landscape. OTT streaming platforms keep growing but must regard the audience's need for interactivity, significantly younger audiences.
Social media platforms and video games have enhanced live streaming, making it an interactive medium bordering on the metaverse. Millions of companies around the world have undergone positive changes using streaming technology. Live streams to market products and services are a growing trend in the video streaming industry. Companies must equip themselves with solutions that facilitate online shopping and retail streaming, such as those offered by ZEGOCLOUD.
Streaming allows for enhanced marketing, social media presence, and customer experience.
Read more:
Talk to Expert
Learn more about our solutions and get your question answered.
Talk to us
Take your apps to the next level with our video APIs
10,000 minutes for free
4,000+ corporate clients
3 Billion daily call minutes