Online karaoke has been a hot niche market in the online entertainment section. According to iiMedia Research's latest update, the size of online karaoke users in China in 2021 was approximately 510 million, with a penetration rate of about 49.7%, which means one in every two internet users in China has experienced online karaoke.
Since 2020, prominent social platforms have been publishing online karaoke products that integrate with social, live streaming, and short videos to offer more diversified online entertainment services.
It is foreseeable that online karaoke will soon be merging into more and more online entertainment scenarios in different forms. And there will be a further leap in the growth of the online karaoke market.
What Challenges of Online Karaoke Platforms
Building a full-featured online karaoke platform with a great user experience is no easy task. Here are some of the significant challenges:
1) High technology threshold
Online karaoke, by nature, demands a high level of performance in audio quality and fidelity, real-timeliness of audio transmission, and accompaniment synchronization across multiple participants.
2) Complex business-oriented functionalities
Building a platform that provides both online karaoke and social features involves developing many business-oriented system functionalities, including a music player, a speaker (singer), a seat management component, voice beautification, sound effects, etc.
3) Challenging the legal process of acquiring copyrights
An online karaoke system needs to use many music resources. For any company, it is a very challenging legal process to obtain legal access to such resources to ensure compliance with laws and regulations related to intellectual property.
To help businesses overcome these challenges, ZEGOCLOUD launches a one-stop "social + karaoke" solution. Integrating this solution allows you to quickly build a customized online karaoke into your social platform at a meager development cost.
ZEGOCLOUD's Solution for Online Karaoke
With ZEGOCLOUD's product, you can quickly build all necessary and popular online karaoke features into your apps, such as song ordering, solo singing, sing-in-turns, and real-time chorus.
It provides access to more than 2 million songs and accompaniment tracks, with guaranteed copyright compliance, via ZEGOCLOUD. It also provides use-case-oriented functional modules that allow you to build your customized online karaoke into your social platform according to your business requirements.
Let's discuss in more detail these benefits.
1) Support for All Popular Online Karaoke Use Cases
In general, there are three main categories of online karaoke use cases:
Solo: one singer sings a whole song. The singer can stream a pre-recorded singing performance or go live directly.
Sing-in-turns: multiple singers sing in turns to complete a song together. There are many ways to allow users to sing in turns. For example, users in the room can try to snatch a chance to become a singer and then solo a part of the song.
Real-time chorus: singers can sing simultaneously in real-time. There are many customized use cases. For example, the hosts of two live streaming rooms can have a singing competition. The two hosts sing the same select song that a paid user picks, and their fans in the two rooms will send virtual gifts to their favored singers.
You can integrate these different types of online karaoke into various social and entertainment use cases to differentiate user experience. Here are some examples:
Adding gift-to-sing karaoke to voice chat rooms. Audience members can pay by sending virtual gifts to request one or more hosts to sing a song that the paying audience member picks. This is an excellent way of monetization for the platform.
Adding real-time chorus karaoke to one-on-one dating platforms Singing a song together is a great way to break the ice between two first-time strangers. The two users can sing a chorus or sing in turns, which brings a great user experience.
Adding sing-in-turns karaoke to live streaming in a live streaming session, several hosts can sing a song in turns, while the audience members can send virtual gifts to their favorite hosts and comment or even grade the performance in real-time.
2) More Than 2 Million Songs And Accompaniment Tracks
There are some common copyright problems in the industry. Scattered copyrights make it difficult to get hot and new songs timely.
ZEGOCLOUD has partnered with Tencent Music Entertainment Group (NYSE: TME) to ensure copyright compliance.
It provides access to more than 2 million musical pieces
The songs and accompaniment tracks are guaranteed copyright compliance. The large music repository has covered almost all songs and song genres.
It covers hot songs on mainstream music platforms.
The repository includes top-ranked songs loved by younger generations and those popular songs on short video platforms. So, your users can always find trending songs on your platform.
The music repository is dynamically and timely updated, including new songs and popular trends.
Flexible and cost-effective pricing plans
It is worth mentioning that online karaoke platforms often need to purchase the copyright of an entire library of songs as a package. ZEGOCLOUD's "social + karaoke" solution offers a more flexible copyright billing model, allowing you to pay by the monthly users/rooms of your platform or the number of times songs are accessed, resulting in significant savings in song copyright costs.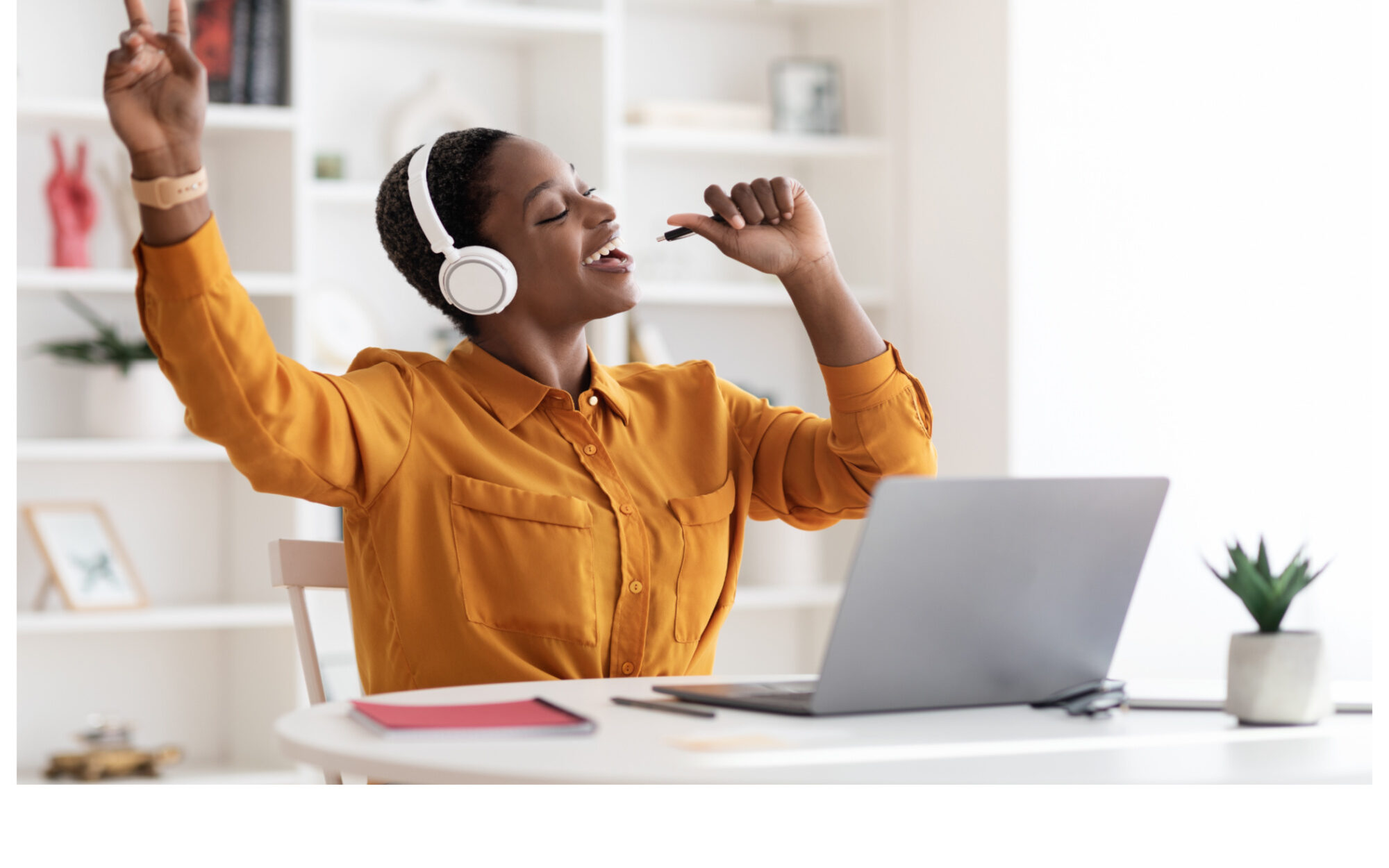 3) Use-case-oriented Functional Modules
You can customize your online karaoke to meet the needs of your use cases as follows:
Scoring of singing performance.
The solution can automatically score singers on their singing performance to enhance user engagement. You can customize the scoring feature according to your own needs.
Synchronous lyrics display in word-by-word or line-by-line formats.
Lyrics are displayed word by word, or line by line, in perfect synchronization with the song across all participants in real time. This is a built-in feature, so you don't have to implement it yourself.
Support for singing the culmination only.
You can build many more customized use cases with all the use-case-oriented modules the solution offers. Among them:
Lists of top songs
Song repository module
Media player module: it supports various media playback operations, including start, pause, and resume. It allows switching between the original song (with vocal) and the corresponding accompaniment track. Also, it will enable adjusting volumes of the singer's voice and accompaniment separately.
Lyrics module: it supports displaying lyrics word by word, or line by line, in real-time synchronization while the song is playing.
User engagement module: it supports users singing in different ways, such as solo, sing-in-turns, snatch-to-sing, etc.
Room management module: users can create or join a room; room hosts have the authority to manage the space they create
Speaker seat management module: room hosts have the authority to manage the speaker seats in the room they created, such as locking/unlocking speaker seats, muting/unmuting a speaker, inviting audience members to a speaker seat, and removing a speaker from a speaker seat, etc; audience members can request to become a speaker or leave the speaker seat as they wish.
Song ordering module: speakers (on speaker seats) can pick songs from rankings or other song lists. Room hosts can manage all the select pieces
Real-time chorus module: it allows multiple users to genuinely sing a song together in real-time, highly replicating the experience of a face-to-face offline chorus
Conclusion
With the synergy of social interactions and online karaoke, platforms can expect better performance in user attraction, user retention, and revenue generation. ZEGOCLOUD has proven to be very effective in helping its customers achieve these results. Don't hesitate to contact us and speak with our solution experts if this is what you want.
Talk to Expert
Learn more about our solutions and get your question answered.
Talk to us
Take your apps to the next level with our voice, video and chat APIs
10,000 minutes for free
4,000+ corporate clients
3 Billion daily call minutes