We all try to present our best face when shooting selfies. It is particularly valid if we intend to post our shot on social media. Thanks to face filters, we can take the selfie game to the next level and seem immaculate even when we're having a horrible day.
Platforms such as Snapchat and Instagram made them extremely popular, offering various options. From animal ears and noses to flower crowns and sparkles, filters have become a fun way to express ourselves and add a bit of flair to photos.
This article will explore the top 5 most used selfie editors that let you accessorize your face with an augmented reality camera, listed below. However, this is not a ranking.
Top 5 Face Filter App List
1. Snapchat, the all-time favorite face filters app
As we mentioned, this platform made filters to face the new normal. You can interact with friends and share stories, but most users on Snapchat only use it to take selfies. Due to its distinctive lenses and filter effects, which are updated frequently, this software gained much popularity.
By adjusting various settings, Snapchat lets you unleash your creativity by making your face filters. Furthermore, it allows you to utilize filters made by other users, making it the best filter app available.
Snapchat offers text overlays, bitmoji, and world lenses in addition to face filters, so you may customize your photographs more:
Filters are the effects you can add to your snap after you have taken a picture or a video.
Lenses appear when you shoot a shot; Snapchat lenses are the most well-liked feature of the app.
Geo-filters are based on your position when you turn your location on. If swiping left or right, you can't see this filter, then no filter is available where you are located.
Snapchat's featured face filters, lenses, and geo-filters are updated daily. They are great for mixing up your selfie game but can also be overwhelming.
This app is free for iOS and Android. It also has some in-app purchase options.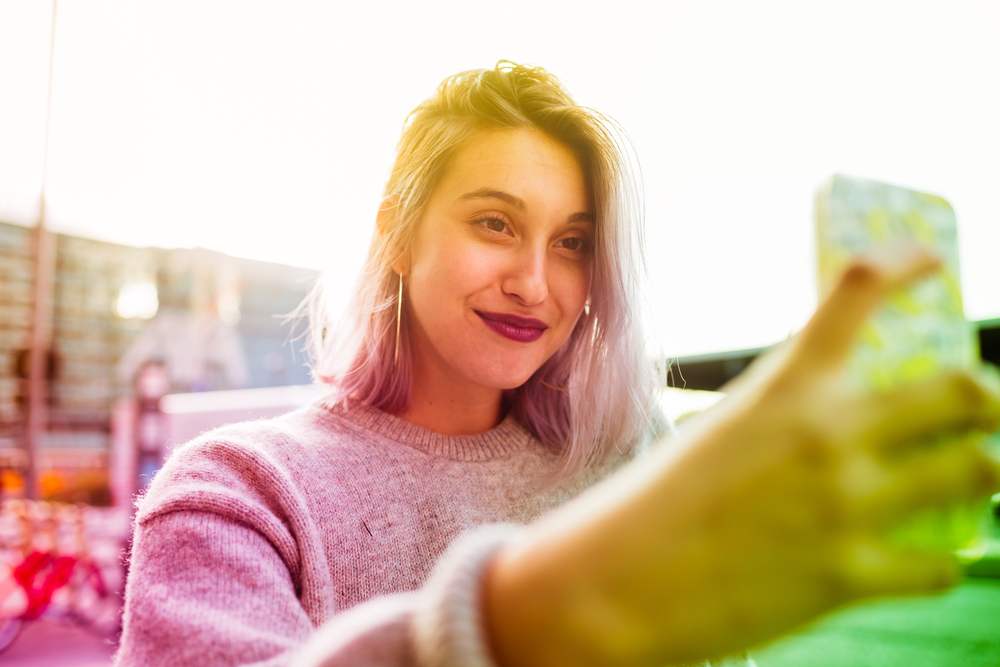 2. Instagram is best for beauty filters.
It is Snapchat's rival in terms of popularity. Unlike most face filter apps, Instagram already had a massive user base when it released its face filters.
Many argue that Instagram copied Snapchat on this, but the photo-sharing app grew rapidly, leaving other face filter apps like Snapchat in the dust. It is primarily due to the filter performance, which is stable and fast, and the built-in library.
Everyone is obsessed with flawless skin and radiant smiles, and Instagram beauty face filters have long been a potent weapon. In recent years, beauty face filters have stepped to another level thanks to augmented reality technology. Make-up filters improve our features, just like cosmetology and plastic surgery would. This is only sometimes a positive thing if one thinks about the impact on one's self-esteem or the 'catfish' issue, but let's keep it tech relevant. You can use them by simply opening the camera tab for stories and swiping left or right to choose the one you like the most. If you click on browse effects, you can search for more face filters classified into categories.
Instagram's filters are among the best and favorite ones, especially if one wants to share stories and pics right after the shot.
You may also like: How to Make Instagram Avatar
3. Retrica, old but gold
Who never edited a picture or created a collage with Retrica? It is one of the oldest face filter apps, ideal for anyone obsessed with vintage effect cameras. Very user-friendly, Retrica has over 193 unique face filters and effects that you can preview before taking a picture. You can then edit the shot and add grain, blur, vignette, ratio, and other retro-style effects.
Retrica is an Instagram-like app focusing primarily on selfies, despite being less popular today. Therefore, you can also upload photos and videos to your account and privately exchange messages and follow other people. Retrica also allows users to create GIFs from collages and videos. So, if you're looking for a close substitute for Instagram, this app is your best bet.
Available for free on iOS and Android, but you can also subscribe for extra features.
4. TikTok, the most creative filters
The most popular social media on the planet has made significant steps in filters for face. TikTok's video community-based concept distinguishes it from other face filter apps like Snapchat or photo-based ones like Instagram.
As a short video-sharing platform, Tiktok camera filters enable millions to become creative clip-makers, and it keeps adding new features suitable for photo selfies. Now, users can add pictures instead of videos to their stories. Themes, AR filters for cats and dogs, face filters with triggers — numerous options. Plus, you can add your favorite or trending sound before uploading your short video or pictures.
Filters are perfect for looking good on camera while talking or walking for a video. TikTok also made game filters famous, where people can play a game or answer yes/no questions or pools while shooting a video. The most used video-sharing platform has triggered a new era of face filters.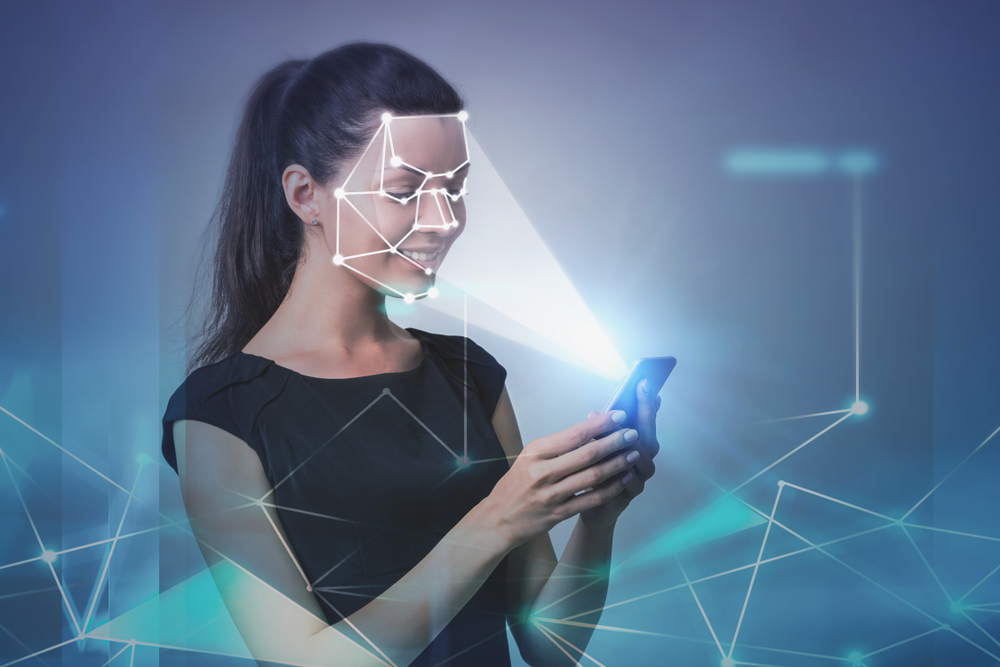 5. Facetune, a professional touch
When transforming our selfies into the best portrait, many rely on Facetune. It includes advanced editing tools for changing the light sources in your selfie, making it one of the best selfie filter apps.
This popular selfie editor app includes many free beauty and color filters and simple tools for enhancing your facial features. You can be your surgeon and cosmetician, contouring your jawline, changing your hair color, enlarging your eyes, taming your brows, and much more. It's like Photoshop but is far less complicated.
It may take some time to get used to it, but editing with Facetune face filters and tools will be easy. Your pictures will look so professional in just a few clicks.
Facetune is available for iOS and Android.
Conclusion
Face filters have become an increasingly popular way to enhance photos and videos, and they are here to stay. They have become a fun way to express yourself and add a bit of flair to your photos. With unstoppable technological advancements, face filters can only get better.
Businesses must therefore rely on top-notch solutions that vendors such as ZEGOCLOUD offer.
For photos, videos, or live-streaming, developers can add 3D stickers, filters, face beautification, and background segmentation into iOS and Android apps with the powerful ZEGO Effects SDK. Its advanced algorithms provide the following:
Robust facial recognition to accurately identify 148 facial key points, achieve facial reshaping, and make virtual make-ups fit better.
Stable face detection with the fast-tracking of the portrait features when the face and body are moving.
Virtual make-up effects
Various beauty filters with different styles, such as natural, fresh, dreamy, and more
Background segmentation separates the body section from the background and can be used in many cases.
Augmented Reality (AR) effects such as 2D and 3D face stickers, with accurate facial key point detection and tracking, can be applied seamlessly to the face, and special effects can be triggered by facial movements.
To learn more about cutting-edge AI-powered effects and ZEGOCLOUD solutions for face filters for any scenario, visit ZEGOCLOUD and try this innovative SDK to create funny filter app easily and quickly.
Talk to Expert
Learn more about our solutions and get your question answered.
Talk to us
Take your apps to the next level with our voice, video and chat APIs
10,000 minutes for free
4,000+ corporate clients
3 Billion daily call minutes