Live broadcast Selloff Shows Playing a Vital Role in E-commerce Platforms by Earning over 100 Million at Most.
"OMG Buy! Buy! Buy!" Such words kept echoing and provoking "shopaholics" to empty their wallets in sessions of online shopping this year. A live broadcast show arrives at sales worth over 100 million Yuan and definitely all e-commerce platforms want to have a finger in the pie. The industry is booming and new methods arise one after another, adding diversification to the industry.
I. The key of competition of methods in e-commerce live broadcast lies in the selloff capability
A developed industry incurs the rise of many niches. In this case, e-commerce evolves from a platform covering a full range of categories to a variety of platforms specialized in baby & mother products, luxuries, cross-border products, preferential products and group buying products among others. Based on different platform characteristics, methods do vary from each other in e-commerce live broadcast.
Cross-border e-commerce live broadcast
Cross-border e-commerce live broadcast hosts air live shows in studios overseas for viewers around the world while e-commerce operators run at home. When hosts demonstrate products, they need to update links of relevant products on the screen in time. Viewers can interact with the hosts by text, emoji, etc., while watching the shows; and if interested in any product, the viewers can simply click the link of the product on the screen to place an order.
Interactive e-commerce live broadcast
Interactive e-commerce live broadcast emphasizes the host-viewer interaction and deals are also concluded by interaction. In an e-commerce live broadcast show on jade &jewelries, for example, the host sets forth basic characteristics of a piece of jewelry and gives the initial offer for the jewelry, then viewers get involved in the bidding through interactive live broadcast to clinch the deal.
Outdoor live broadcast
Different from regular studio-based live broadcast where hosts do pre-show product selection, outdoor live broadcast is conducted in the field, offline shopping malls, agricultural product bases, and orchards, to name a few. In village-based live broadcast, for example, hosts show the growing/production environment of products, e.g., fruits, vegetables or handmade works through their lens. Presentation of what products truly look in a natural environment can attract viewers for buying.
Of course different live broadcast modes are not separate from each other for e-commerce platforms tend to mix various modes together. In a combined outdoor and indoor live broadcast show, for instance, the host can show prepared products in the indoor studio and connect to the outdoor base shown at the bottom right of screen. In this case, viewers can have a clear view of details of relevant products in the studio and overall effects of the products to develop a more visual understanding on the products.
II. High concurrency in intensive interaction remains a daunting technical challenge to e-commerce live broadcast
For various methods in e-commerce live broadcast, it is essential to offer live broadcast shopping experience with low latency but intensive interaction. To set up a high-quality e-commerce live broadcast platform, the following technical problems need to be addressed:
High concurrency
It is often that an e-commerce live broadcast show involves tens of thousands of viewers at the same time. And in the event of big promotions, e.g., "November 11th Global Shopping Festival", a studio's viewer population can hit 100,000 easily, leading to overcrowding, crash, access failure, stuttering and many other problems.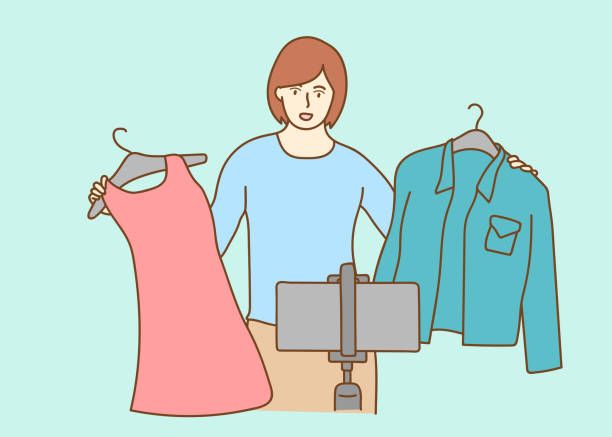 Low latency
In cross-border e-commerce live broadcast, hosts, viewers and operators are situated in different places. In case of too long delay, as a host presents some products, the operator will fail to switch to the link for buying the product with discount in real time, as a result of which, viewers will fail to order and buy in time; during the bidding in interactive e-commerce live broadcast, too long delay may cause bidding disorder and failure and affect turnover at the platform.
Two-way interactive live streaming
In an outdoor live broadcast scenario, the indoor host need to do interactive live broadcast with the orchard, for which, two-way live stream publishing and multi-window array on screen are required. Viewers can click to switch windows. Meanwhile the three parties–the indoor host, outdoor host and viewers–shall interact at low latency, otherwise backward communication will influence interactive effects.
III. ZEGOCLOUD brings in better e-commerce live broadcast user experience by low latency interaction
Apart from one-million-level high concurrency, ZEGOCLOUD's package of e-commerce live broadcast solutions is also characterized by ultra-low latency. Therefore the package applies to various e-commerce platform methods, such as cross-border, outdoor and interactive e-commerce live broadcast methods.
Load balancing, mass concurrency and rapid capacity expansion in global dispatching
ZEGOCLOUD's global dispatching service realizes load balancing of service nodes through nearby access and capacity control. It facilitates millions of users to make real-time interaction, meets high concurrency and rapid capacity expansion needs of e-commerce live broadcast in all respects and works well in live broadcast shopping with sound user experience.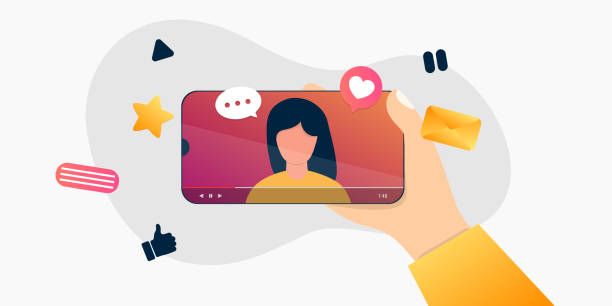 Barrier-free cross-border and -network communications based on worldwide ultra-low latency
ZEGOCLOUD's global real-time transmission network realizes worldwide end-to-end interaction at ultra-low latency of 300ms. A national/international expedited signaling data network that abounds with nodes covering 200+ regions/states around the world has taken shape to help cross-border e-commerce live broadcast platforms provide equal low-latency interactive experience both at home and abroad.
Stable interactive live streaming technology supporting presentation in various ways:
Through technical innovation, ZEGOCLOUD pioneers in lowering the latency of multi-mic to mic interactive live streaming solution to 300ms. Indoor and outdoor hosts can "frame in the screen at the same time" to interact with viewers. Besides, a variety of ways of presentation are available in the interactive live broadcast, such as picture-in-picture, portrait and landscape.
Based on advanced interactive live broadcast technology and geared to the live broadcast request of e-commerce platforms, ZEGOCLOUD offers a full range of live broadcast solutions to satisfy e-commerce customers. So far, it has unveiled creative live broadcast methods, global live broadcast shopping, interactive live broadcast bidding, and e-commerce interactive live streaming, to name a few, for many cross-border e-commerce and vertical e-commerce platforms, to help relevant platforms hit a new high in deals concluded.
Contact Us>> https://www.zegocloud.com/talk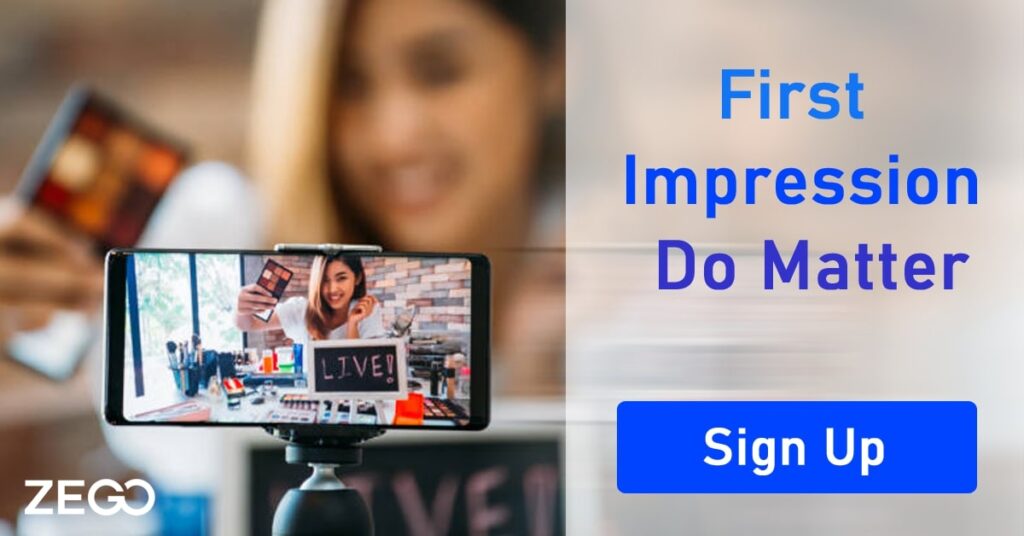 Talk to Expert
Learn more about our solutions and get your question answered.
Talk to us
Take your apps to the next level with our voice, video and chat APIs
10,000 minutes for free
4,000+ corporate clients
3 Billion daily call minutes