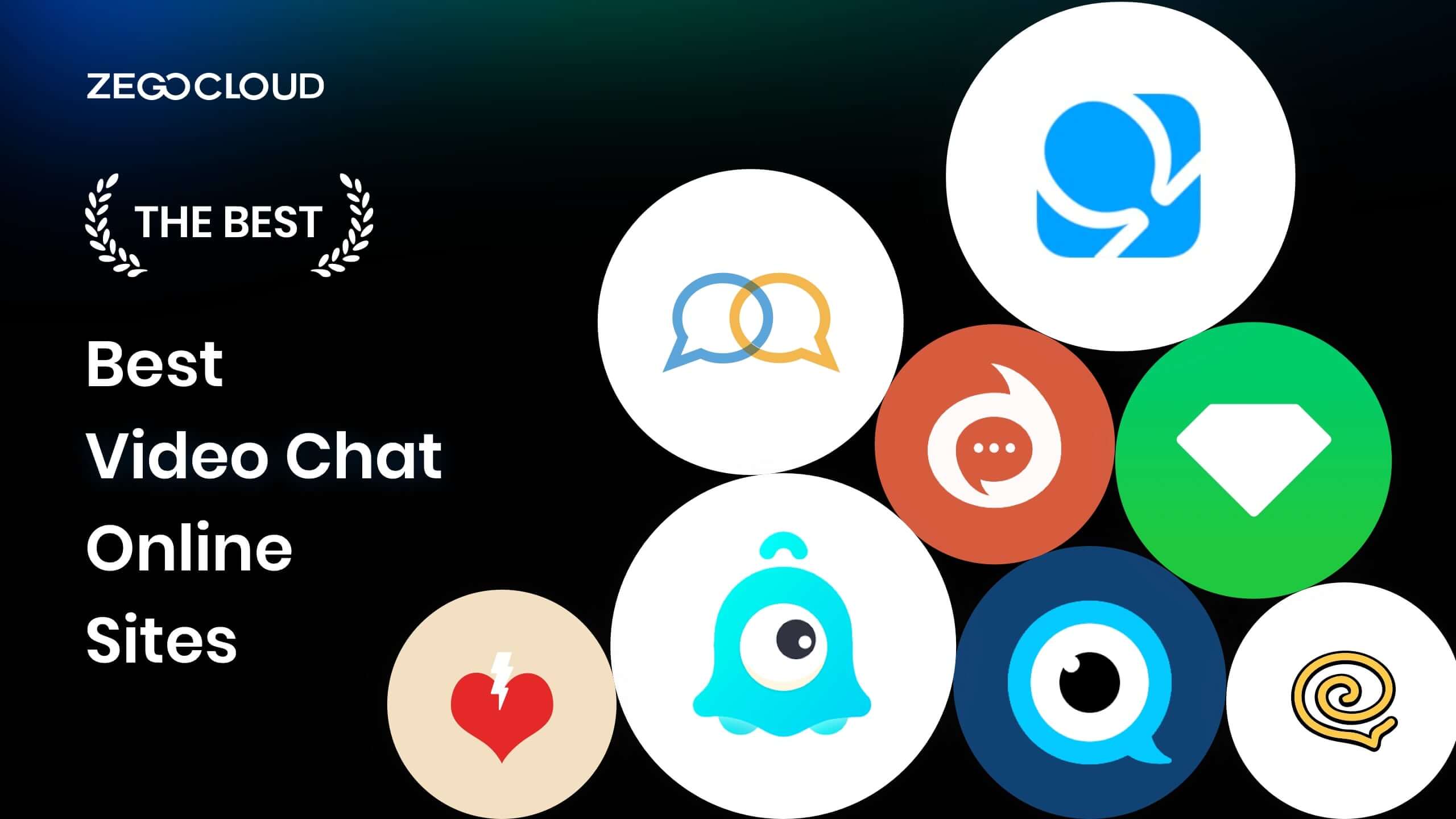 Video chat online has been part of our lives for over a decade. We have often talked about the evolution of face-to-face visual communication online.
Video chat online extends from messaging services to video conferencing in business settings and at significant events. Not only that, but video chat is also pure entertainment and a way to socialize with distant strangers.
It boomed during the pandemic, becoming a thriving business for developers and start-ups that have launched into the industry.
So let's look at the top online video chat online services and apps, mostly free, available on the market today.
Omegle, the most popular platform
If you love meeting and chatting with random people on the Internet, you should have heard of Omegle. It is the most popular online video chat platform of the moment.
Launched in March 2009, Omegle made a comeback during the pandemic. It is mainly used in the United States, the United Kingdom, India, and Mexico. It is viral among youth because many social media influencers use it and post their conversations. The hashtag #omegle has over 5 billion views on TikTok.
Omegle allows both video and text interactions, all for free. Over the years, similar services have proliferated, such as "Chat for Omegle," "Free Omegle Chat," and "Omeglers." An official Omegle application no longer even exists.
That's also why one must be very careful if minors use them. There are risks, primarily of a technical nature, such as viruses or spyware in the apps installed on the phone. Another problem is the lack of moderation in video chat. Although there is a moderated version of the conversation, the adult option is easily accessible to underage users. And unfortunately, Omegle has come into the crosshairs of investigations to the point of prompting government authorities to issue warnings about its use.
These events, coupled with the overcrowded nature of the platform, have prompted users to look for alternatives.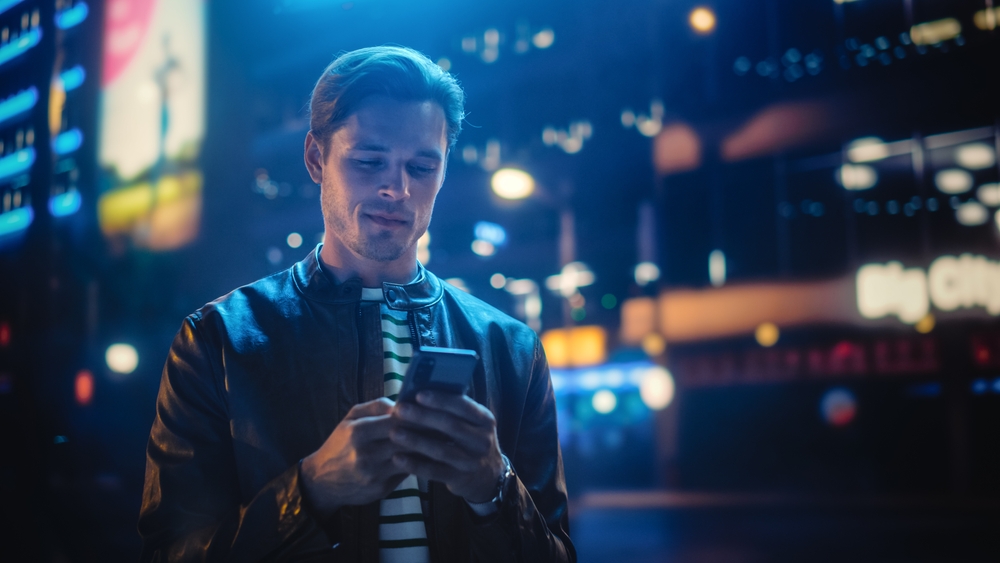 Chatspin, a large user base video chat
Chatspin is an excellent alternative to Omegle for those who want to make new friends worldwide. This online video chat has a large user base and has made over one billion connections. The interface is friendly and easy to use.
Much of its popularity owes to its many free features: face masks, filters, private chats, and more. It is a pleasant environment for those who want to make new friends, have a date, show off their talents, or even debate current topics.
Available in web, Android, and iOS versions. Connecting and chatting with strangers is free; however, there are some exclusive features for VIP users.
Chatmeet, the best video chat technology
Chatmeet allows you to create new relationships from all over the world. You can talk for free via online video chat or, if you prefer, exchange text messages. Their app has an excellent video chat and chat system. It provides the best messaging choices and new page selections due to the infrastructure built with ZEGOCLOUD.
It counts more than 50 million users from 170 countries worldwide, making exchanges very multicultural and exciting. You can start having live video chats on your phone via an app wherever you are. The application is available for Android and downloadable from Play Store.
Its features include:
– video chat with numerous top filters
– daily check-in: users receive free coins for chatting
– instant messaging with text, photo, emoji, and voice messages with multilingual translations
– super swipe for romantic video dating and enhanced visibility to be found easily
– for a new chat, you get up to 3 free chances to start the conversation
-user video content up-loadable to your profile as 'moments.'
Some features are free; others require using coins to access upgrades. In addition, you can make in-app purchases or give coins to whomever you wish.
Flingster, for those looking for a soulmate.
Unlike many dating sites, Flingster will let you meet random strangers and chat anonymously via video and text. The site also allows free video chats and video conferencing with friends. One can share favorite videos and pictures online using the new feature. Conversations are unlimited for free accounts.
From a technical point of view, this video chat reaches greater heights as it allows up to three conversations simultaneously. It also works well in cases of a weak connection. The interface is simple and intuitive, easy to use with the few options available on the homepage. You must click the button to create a video conference and wait for the connection.
Overall, anonymity and security are Flingster's strong points. The only downside might be the fact that logging out is not automatic. Be sure to quit all chats before logging out of the service.
Shagle best for privacy
Shagle is the most attractively designed video chat online service. Available from a browser, the platform has more than 4 million active users from over 70 countries.
It allows for video conversations, but where anonymity is preferred, you can opt for the camera off. Registration is not required except for searching for a partner, thus a romantic relationship. However, it is recommended to keep track of one's conversations; if anonymity is your priority, then don't do it.
You can share audio, photos, and videos compared to other platforms. In addition, you can send and receive virtual gifts between chat participants.
Joining the video chat is as immediate as pressing a button. A point in Shagle's favor is the speed of loading webcams, just a few moments to talk to people from all over the world. If you have preferences, you can use the selector of countries available. There are many other exciting features, such as filtering by gender, orientation, and age.
Overall, the highlight of this service is the anonymous and particularly secure chat.
EmeraldChat, the safest video chat online service
If you want an even more secure chat, and safety is your biggest concern, this one is for you.
EmeraldChat is a well-regulated chat platform and is the safest of all. It strictly prohibits indecent content and bots and adheres to many community guidelines. Registering the site is optional but recommended because some features are unavailable.
The casual chat experience on EmeraldChat is fun, and the algorithm is highly intuitive in matching you with people who share your interests. You can video chat online and make new friends for free. Yet, those who wish can opt for a paid plan for extra features and services.
Available on browsers, Android, and soon on iOs.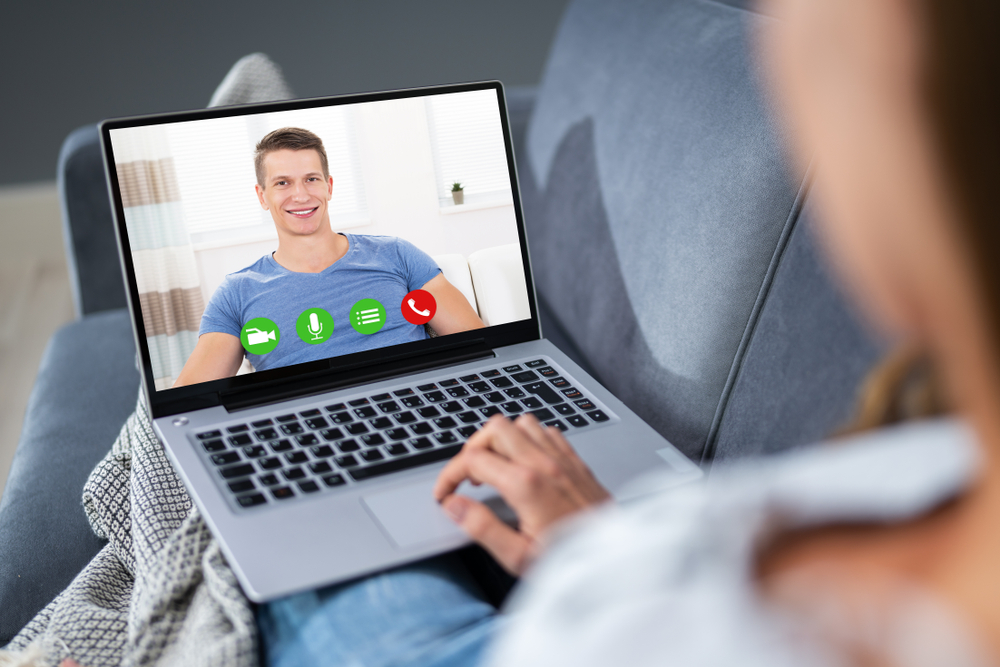 TinyChat, best for group video chat
Since we have mentioned group video chat, let's talk about TinyChat.
It is an online video chat platform where you can join groups and communities based on your interests. It is, therefore, not a one-on-one chat.
Registration is optional, but using some chat rooms on the platform becomes necessary. One positive thing is the possibility of promoting your favorite chat room or the one you created on social networks such as Facebook to attract more users. Automatically removing harassing chats guarantees the peaceful conduct of user debates and conversations.
TinyChat is free, but paid plans offer additional features such as removing ads and pop-ups, high-quality video, and access to multiple rooms at once. It also has a virtual store. The only flaw might be not being able to hide one's face, but then again, in online group video chats where people often join together because of common interests, why would you ever hide? Privacy and anonymity are taken care of by other platforms we mentioned earlier.
Chatrandom, best for connecting with your preferred 'type'
Another online video chat service for making new friends based on your preferences is Chatrandom. On the straightforward and intuitive home page, select country, gender, and interests to find your ideal person.
There are three video chat and chat options: the random one, rooms, and chats dedicated to specific categories.
No registration is required, but it has a premium subscription with exciting features, such as the ability to add a self-introduction that pops up when a new user joins a chat and a verified badge. One flaw would be the limited options for reporting harassing users.
Available from browser and on app version for Android and iOs.
Conclusion
There are many other video chat online services out there, but here we listed a few that offer a safe and good quality experience.
Meeting randomly with people and making new friends from your smartphone or PC is nowadays possible thanks to continuous technological advancement.
In particular, through WebRTC standards, video chat can be integrated into existing platforms and apps can be created. This might sound complicated, but in reality, thanks to providers such as ZEGOCLOUD one can set up an excellent online video chat online experience quickly.
ZEGOCLOUD video chat SDK is fully customizable and easy to integrate. They also offer prebuilt UI kits to create engaging social apps in the shortest possible time instead of starting from scratch. Clients like Chatmeet have proven the quality of their services.
Samples and demo apps are available to try ZEGOCLOUD solutions to the best video chat scenarios.
If you are a developer or someone venturing into this business, you can learn more, try a demo, and visit the official ZEGOCLOUD website and consult our Experts.