Do you know the best voice chat apps for online gaming? Video game lovers know well how crucial real-time communication between players is. Today, most multiplayer games offer a solution for voice communication. However, better quality is needed for an excellent gaming experience. Therefore, there are many useful apps for voice chat for games, so let's get to know the best ones.
What are the Best Voice Chat Apps for Online Gaming
1. Discord, the most famous voice chat for gaming
Unless you've been living under a rock, you heard about Discord, gamers' favorite voice chat app. This is the most popular cross-platform VoIP application, designed primarily as voice chat for the gaming community. It offers voice, video calls, and textual group chats with built-in DDoS and IP protection. In addition, it supports using voice modifiers to mask voice for extra privacy. Users can host a server and control its users and communications within it.
Discord also offers a wide range of features:
the creation of shortcut menus
use of chat as an in-game overlay
individual volume levels to boost or mute players at will
adding bots for additional functions
file and screen sharing
streaming and custom emoji
The latter two features are available with the Discord Nitro package for $9.99 per month; otherwise, the app is free and has everything for a smooth gaming experience.
It is available on web browsers, Windows, Linux, and macOS as a downloadable app for Android and iOS smartphones. This availability on many devices and systems has also made it popular outside the gaming community.
2. TeamSpeak for synchronized and controlled communication
On the server control and management side, TeamSpeak is an excellent option. Also known as TeamSpeak 3, it is one of the oldest and best voice chat applications for gamers. It is available on Windows, macOS, Linux, Android, iOS, and browsers.
It has several authorization options to set the desired control over servers. Furthermore, gamers can manage multiple channels and moderate chats through the advanced and customizable user interface. The number of users per server is limited to 32, but with a non-commercial license, you can increase this number to 512. The service is free; however, for $55 a year, you can have up to 64 server slots.
TeamSpeak is also a champion of synchronized communication since it allows fast file transfers. Which is very useful in voice chat for real-time games. This app also has a high degree of security thanks to AES encryption at the server level. All this, along with the offline/LAN functionality, makes TeamSpeak a complete voice chat app for gamers. Unless someone also wants a video chat function, which to date is absent.
3. SteamChat, a worldwide known option
SteamChat allows people to connect with distant friends by sharing URLs to simply click on and access group chats. This platform has servers worldwide, making communication efficient and crystal clear with excellent connectivity. Many people already have Steam installed on their system and running in the background, so it is a great option to try before installing any other app.
SteamChat can also be used via browser and mobile app and is free. Users can create group chats, assign participants' roles, invite new members, and control shared content. This software can carry voice communications with audio clips, text, and other media types.
It is a free and relatively robust service. However, the voice quality may sometimes be lower compared to other offerings.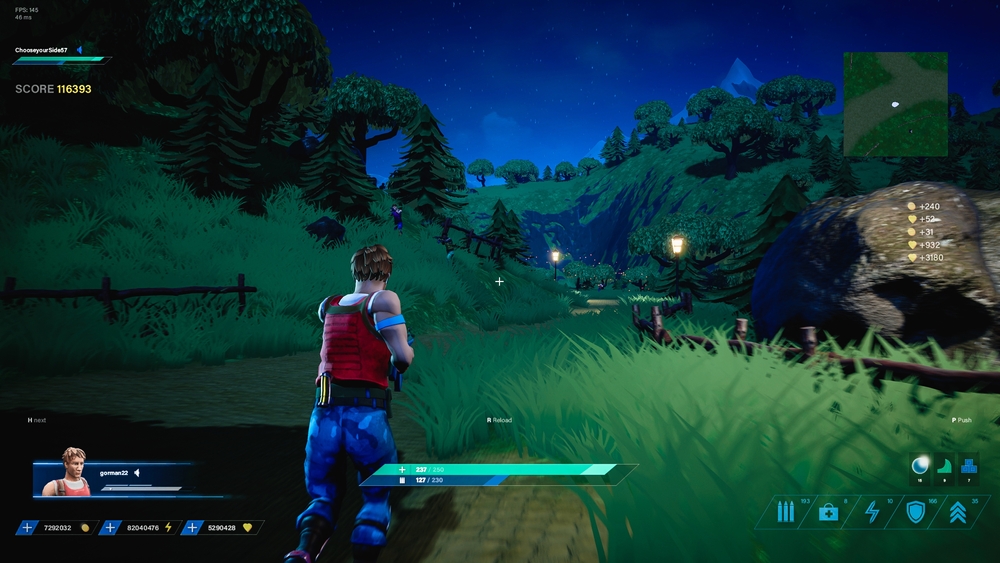 4. Mumble, the champion of secure voice chat apps
This open-source platform is considered by many the best voice chat app for gamers.
With end-to-end encryption, gamers' data in this voice chat app is always secure on the servers. Again, those who administer the servers have a lot of user permissions to manage. Voice chats can hold up to 100 participants simultaneously.
Mumble as a client application is free; if you want to host your server, you must pay $7.50 monthly for a server version. It is primarily a voice chat platform but also supports text messaging.
The main strengths of Mumble are:
supports low-latency audio streaming, minimizing lag while chatting
positional audio gives the game a much more realistic and immersive feel
an in-game overlay
The unique feature of Mumble is that gamers get additional features in their Mumble servers using ice middleware. It also has mobile applications made by third-party developers, which is very useful since its use on the phone can be difficult. Finally, also Mumble is available on multiple platforms and operating systems.
5. Blizzard voice chat
Gamers of Warcraft, Overwatch, Diablo Immortal, and other Blizzard Studio games use
this voice chat app. Its popularity is due to its very stable and high-quality connection.
The free application is available on Windows or Mac OC, provided you have the Battle.net application. In chat channels, you have many features, including:
silencing other channel members
changing the volume level
join multiple voice channels, but you can only use voice chat in one session at a time
many effects on chat
switch between games without leaving the chat
The only drawback is that chat is only available on the desktop app, while text messages are available via smartphone. Overall, gamers of Blizzard Studio games can't complain about this service. It has everything needed. Check the next app if you mainly use your mobile phone for gaming.
6. Rune, for smartphone gaming.
Rune lists among the best voice chat apps for those who prefer to play games on their smartphones. It is specially designed for any Android game where users can create teammates, interact, define game strategies, and much more. It supports text messaging with numerous stickers and other cool features.
Rune allows setting multiple teams, hence chats, based on different games, specifically meeting gamers who speak your language. The app has a friendly UI, but on the technical side, users can encounter audio issues from time to time.
Not just Android, Run is also available on iOS, so iPhone users can participate in voice chat and take part in games.
7. Element, getting noticed in the gaming world
Element is one of the voice chat apps that is also becoming popular also among gamers. It is widely used professionally since it offers free and unlimited voice and video conferencing on all platforms, from iOS to Android and Windows.
It is an open-source app with a cutting-edge design and a protocol that easily integrates with other services such as WhatsApp and Facebook. In addition, Element allows you to share files that you can organize according to your preferences using file management instruments. End-to-end encryption guarantees protection for gamers' conversations.
Also handy is the feature that sends timely alerts and alarms for important things and activities for users and gamers.
8. Ventrilo and Skype, old but gold
Also deserving of mention are the old but good voice chat app services, Ventrilo and Skype.
Ventrilo is very convenient and accessible, with low latency, making real-time interactions between groups of gamers seamless. It is built on a client-server architecture, so gamers can rent a server or manage it themselves. Many gaming platforms offer a Ventrilo server to use outside the box.
At a time, Skype was very popular among gamers. Nowadays, it has lost popularity among the gaming community. However, it's still viable, especially if users need video and voice calls or share files and screens with your team members.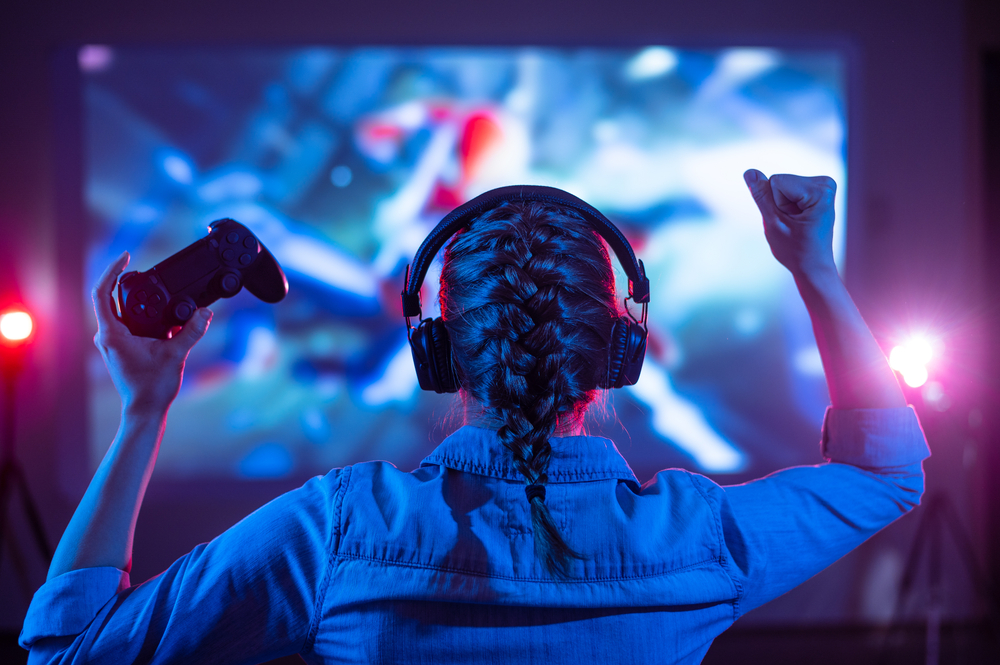 How to Enable Real-time Audio Quality on Voice Chat Apps
We have seen good voice chat services ideal for those who spend time on online games. What these apps have in common is the need to ensure real-time audio quality for a great user experience. Making this possible are the champions of real-time cloud audio and video interactions, such as ZEGOCLOUD.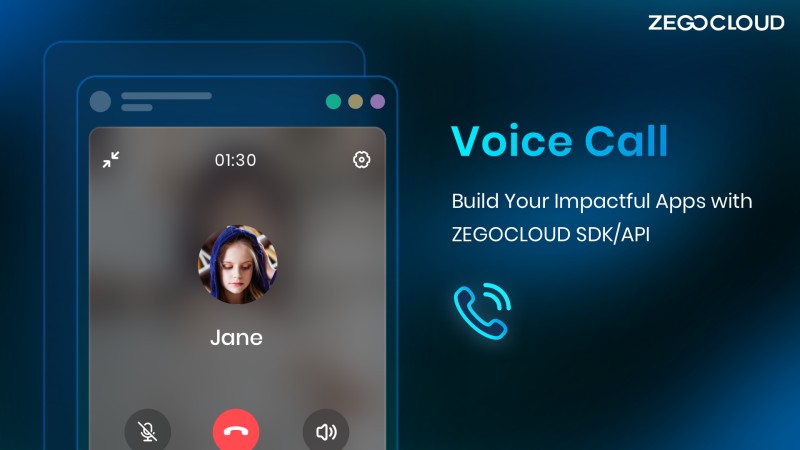 ZEGOCLOUD Voice call SDK & API makes online gaming more enjoyable with voice chats. Indeed, it can create team voice chats and 1-to-1 voice calls with it. Built-in functions include screen sharing.
The audio and video engine developed by ZEGOCLOUD supports 48 kHz full-band audio sampling and an audio bitrate of up to 192 kbps, providing high-fidelity audio for audio interactions, especially with many users.
In addition, with sophisticated audio processing technologies such as acoustic echo cancellation, automatic noise suppression, and automatic gain control, it can eliminate unwanted background noise without compromising audio quality.
That's not all. Those who choose ZEGOCLOUD Voice SDK will enjoy advanced audio processing algorithms that allow voice chat apps to add voice embellishment, voice switching, reverberations, and various atmospheric sound effects, making audio interactions more fun and engaging.
Thus, thanks to innovative SDKs such as ZEGOCLOUD, one can create beautiful audio call experiences without any particular expertise in the field. Such a tool is easy to use, so developers can integrate voice chat features quickly and effectively.
Talk to Expert
Learn more about our solutions and get your question answered.
Talk to us
Take your apps to the next level with our voice, video and chat APIs
10,000 minutes for free
4,000+ corporate clients
3 Billion daily call minutes