With the availability of mobile video chatting, face-to-face digital interaction is easier now. However, the difficulty of finding the best video chat app for your mobile is rapidly rising with diversified options available. This article will help you find the top 10 video chat killer performers in the market.
How to Choose the Apps for Video Chatting
Choosing the right video chatting app for yourself or video calls with multiple users App depends on several factors, as you cannot just download any mobile application. Here are some of the points to consider:
A secure environment is important because the more secure an application is, the more chances are that your call data will not be compromised. Moreover, your mobile is used for many other purposes, and with the downloading of a single risky app, your data could become compromised.
Determining the quality of the call is necessary, as you cannot rely on an application that doesn't provide a stable voice with clear video. You'll always prefer an uninterrupted call platform when you want to talk with your loved one or like to communicate for business dealings.
Of course, it's important to know whether the video chat application you're looking to download is compatible with your mobile. Thus, it will prevent you from situations where you are burdened with not having an effective device with yourselves.
The easier to use a video application is, the better it will provide you an opportunity to explore and manage video calls with multi-functionality. Moreover, the easier layout is also manageable for people with minimal computing knowledge.
You may also like: How to Create a Free Video Chat App
Best 10 Video Chat Apps in 2023
Video calling is the most popular way of communication for billions of users around the world. Therefore, it's important to have the best video chat app that offers a truly immersive video calling experience. To make your video calling easier and smarter, the article lists some useful tools to get you started: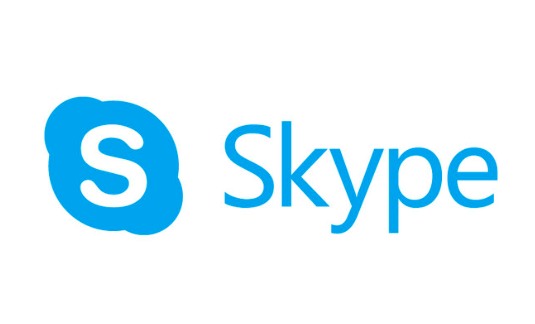 Skype is one of the finest mobile video chatting tools available in the market that allows users to effectively communicate with clear and crispy calls without unnecessary interruptions. So, whether you're looking to virtual hang out with your friends, communicate with your family members abroad, or carry a business meeting, Skype is your trusted partner.
Key Features
With theme customization, you can make your Skype app highly intuitive and enjoyable. Hence, this allows you to customize your video calling within desired specifications.
Experience a fully HD quality video that lets you see your loved ones just like being close to them. Ultimately, you can eliminate your communication gap with better inner understanding.
There's an option for auto-detection mode for language or translations. Hence, if someone speaks a different language, there would be subtitles in your desired language.
Compatible Platforms:
Android: Android 6.0 and up.
iOS: iOS 12.2 and up.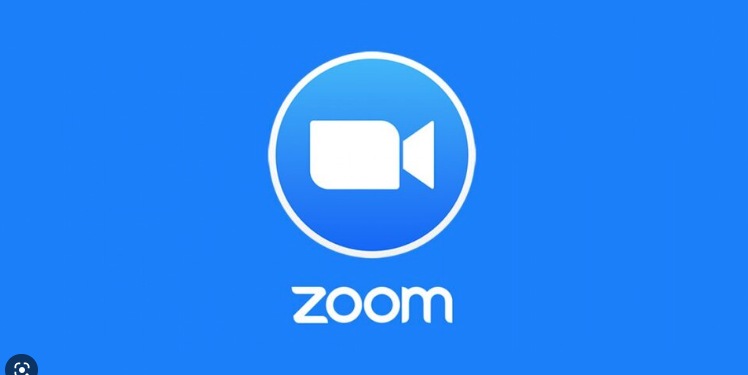 Zoom is one of the best chat video tools for mobile platforms that users can utilize to remove communication gaps because of living or working far away. The platform offers maximum ease of use alongside its highly-improved calling facility. Apparently, you can make long-lasting digital connections with people that can help you in business, education, and other aspects.
Key Features
Zoom meetings are encrypted with password-protected links. Therefore, you can allow entry to required or registered people in your family meetings.
The availability of whiteboard animations with drawing tools allows illustration of your views, ideas, and plans. From a business or academic perspective, this feature is very handy.
Zoom leverages an easy-to-understand interface that offers convenient access for everyone. So even if you've minimal knowledge of the digital world, you'll still easily manage Zoom video calls.
Compatible Platforms:
Android: Android 6.0 and up.
iOS: iOS 11.0 and up.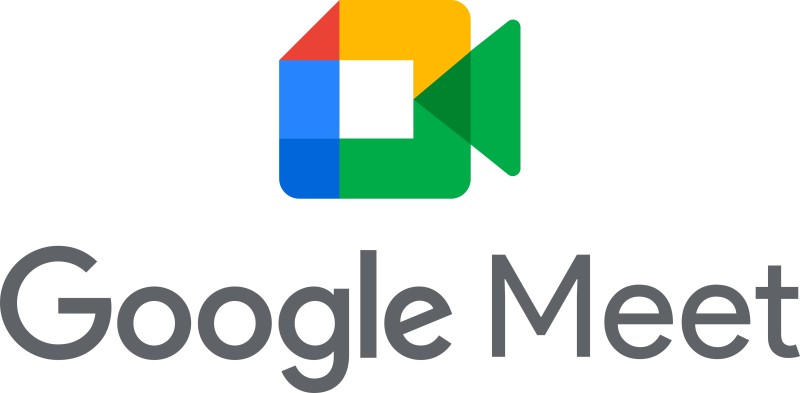 Google Meet is a video communication platform developed by Google that offers its users with outstanding mobile video chatting facility. Subsequently, the platform can easily host large meetings and conferences without disruption or connectivity problems. The overall GUI is appealing and comes without complexities, where you can easily join a video session or even start your own.
Key Features
You can easily share your screen with participants during the video chat session. So, if you're in a virtual business meeting, you can present documents, files, and even projects.
The platform easily holds large meetings with a capacity of up to 250 participants in a single video chat.
No need to worry about important data breach issues because Google Meet is end-to-end encrypted while keeping your data privacy intact.
Compatible Platforms:
Android: Android 6.0 and up.
iOS: iOS 14.0 and up.
4. FaceTime (iOS)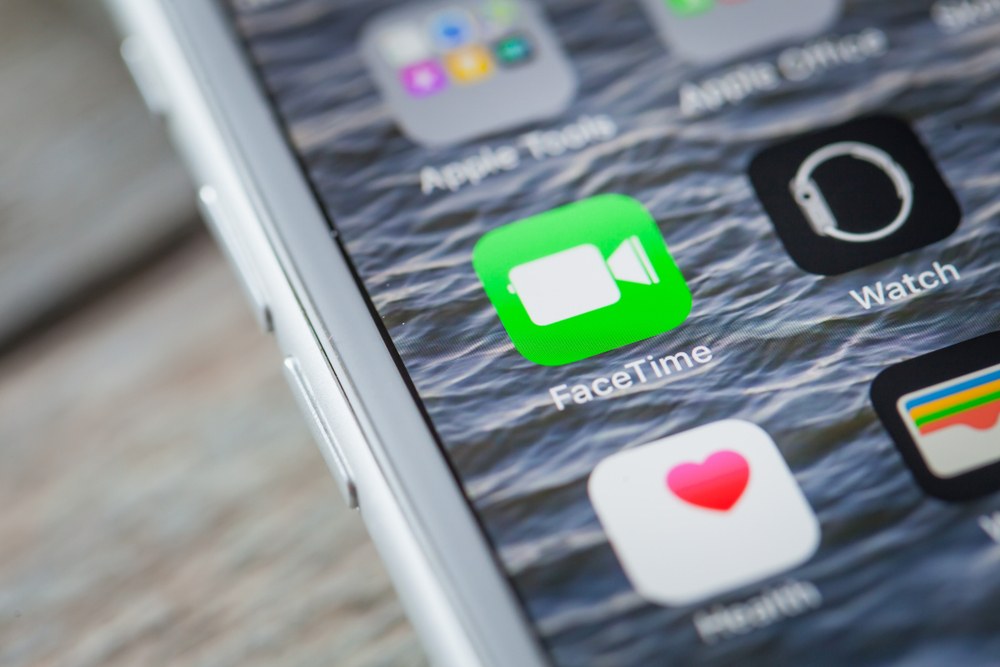 FaceTime is a videotelephony mobile chat video tool that is developed by Apple. This platform is a dedicated communication medium for video calling for all iOS users worldwide. This tool is extremely fast in its processing of video calling facility with extended functionality, modern support, and a secure environment.
Key Features
With the SharePlay option, you can watch videos or listen to music with your friends or family.
To make your video calling more fun and enjoyable, FaceTime offers attractive video effects that allow you to set emojis, stickers, and many filters on your face.
If your background is not fine, the portrait mode will blur the background and shift focus to your face only.
Compatible Platforms: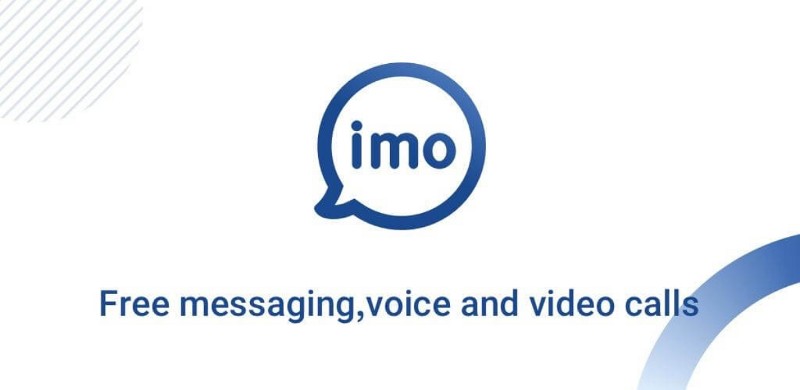 IMO is a proprietary video chat facility that offers simple, easy, and faster video chats in an internationally trusted environment. The platform leverages a highly intuitive layout with enhanced visual support that helps you perform your video calling easily and clearly. Moreover, IMO doesn't hang or even lag during the video call, irrespective of the participant number.
Key Features
Experience HD-quality video calls during conferences, business meetings, academic evaluations, and family hangouts.
All the video calls are fully encrypted, so you'll not lose your call history and personal mobile data.
The platform is supported on various networking mediums like 2G, 3G, 4G, 5G, or Wi-Fi. Thus, everyone can use IMO for important video calls.
Compatible Platforms:
Android: Android 5.0 and up.
iOS: iOS 11.0 and up.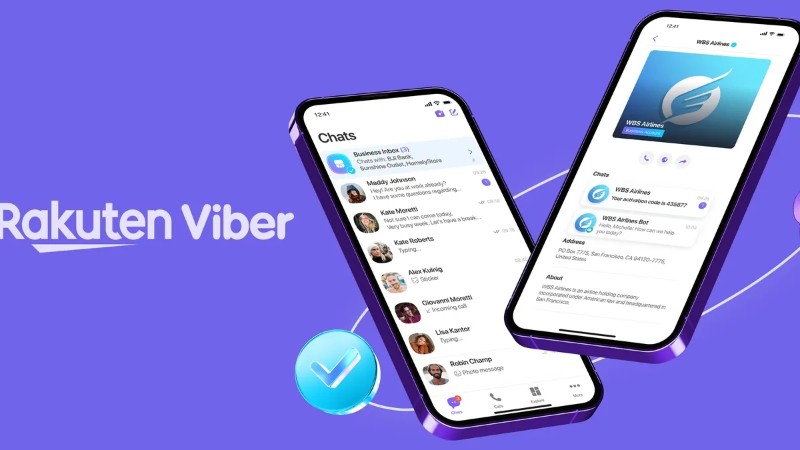 Viber is a leading communication software application for major mobile devices, and it offers the best video chat facility. Subsequently, this platform is available in a less complex layout, making it easy to use under all circumstances. Not to forget, Viber offers highly reliable video calling with clear sound and optimized video support. It's free to download on major mobile devices.
Key Features
Enjoy large video call sessions with up to 50 people in a single video call. So, whether it's your family meeting on important occasions or academic conferences, Viber is available.
Viber protects your calling data and the data stored on your mobile through best-in-class data encryption.
There is an option to make a large group of 250 people. Hence, you can use this group to connect with people on video chats and promote your products and services.
Compatible Platforms:
Android: Android 5.0 and up.
iOS: iOS 13.4 and up.
7. Facebook Messenger (Android | iOS)
Facebook Messenger is a special chatting platform for Facebook that provides its users with the best video chat facility on mobile. Since Facebook is a well-known social media platform for billions of users worldwide, Facebook Messenger acts as a communication bridge between all these people. In addition, the platform provides high-quality audio support with high-resolution video quality.
Key Features
There's an availability of animation effects that allows you to add entertainment to your video calls. With animations, you can add different stickers, shapes, and filters for an exciting mood.
With cross-app services, you can add your Instagram friends right through the messenger platform and carry your video calls without hassles.
You can also send documents, files, or images during an important video meeting or any session using the personal chat option.
Compatible Platforms:
Android: Android 5.0 and up.
iOS: iOS 12.4 and up.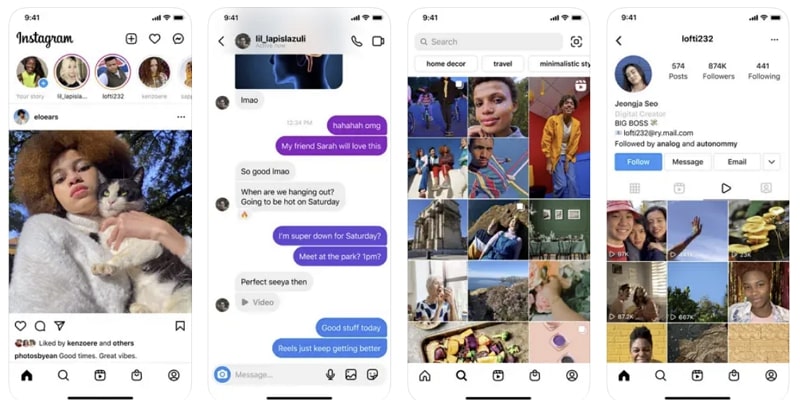 Instagram is a popular media-sharing software developed by Meta that brings you closer to people through its dedicated mobile video chat facility. This platform is improvised with the best visual technology that enables it to deliver HD-quality videos with clear sound technology. Henceforth, you can enjoy an overwhelming virtual hangout with your friends or families that will be forever memorable.
Key Features
With its extremely user-friendly layout, this video chat application is simple, easier, and convenient for anyone. It does not matter if someone has little or no knowledge about the procedures of communication technology.
You can impress people through short video reels, where you market your products and services. You can attract potential customers and ultimately secure deals through one-on-one video calls.
The entire video call progresses without delays or disruptions. Henceforth allowing you to effectively communicate with anyone with a completely stable call that doesn't disconnect.
Compatible Platforms:
Android: Android 5.0 and up.
iOS: iOS 13.4 and up.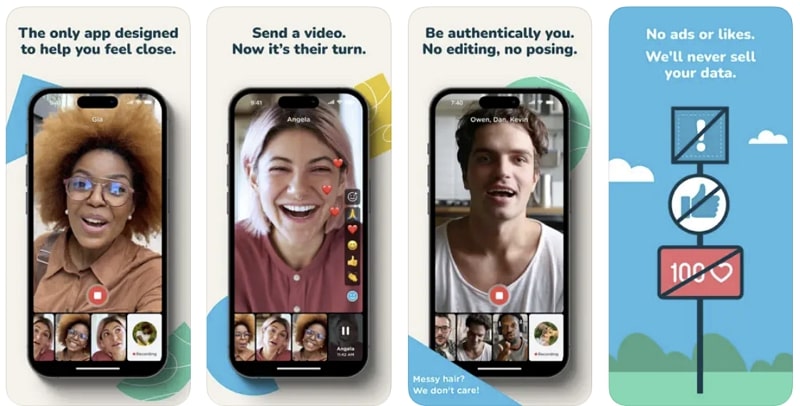 Marco Polo is an organized online communication app that delivers the best video chat facility for its users. The goal of this platform is to minimize communication barriers caused due to geographical challenges in a secure environment. Thus, you'll experience next-level video chat support that comes with clear calls and striking video quality in a single trusted platform.
Key Features
This platform allows you to make your video calling more interesting and exciting with the help of filter effects and also emoji reactions.
Unlike others, you'll not witness annoying ads during the video call. Consequently, this will also prevent the risk of a data breach through unnecessary ads.
After a sign-up, you'll receive 6 Plus Passes that allow you to use this platform free for up to 2 months. Thus, you can enjoy a long interval of virtual time spent with your loved ones.
Compatible Platforms:
Android: Android 7.0 and up.
iOS: iOS 14.0 and up.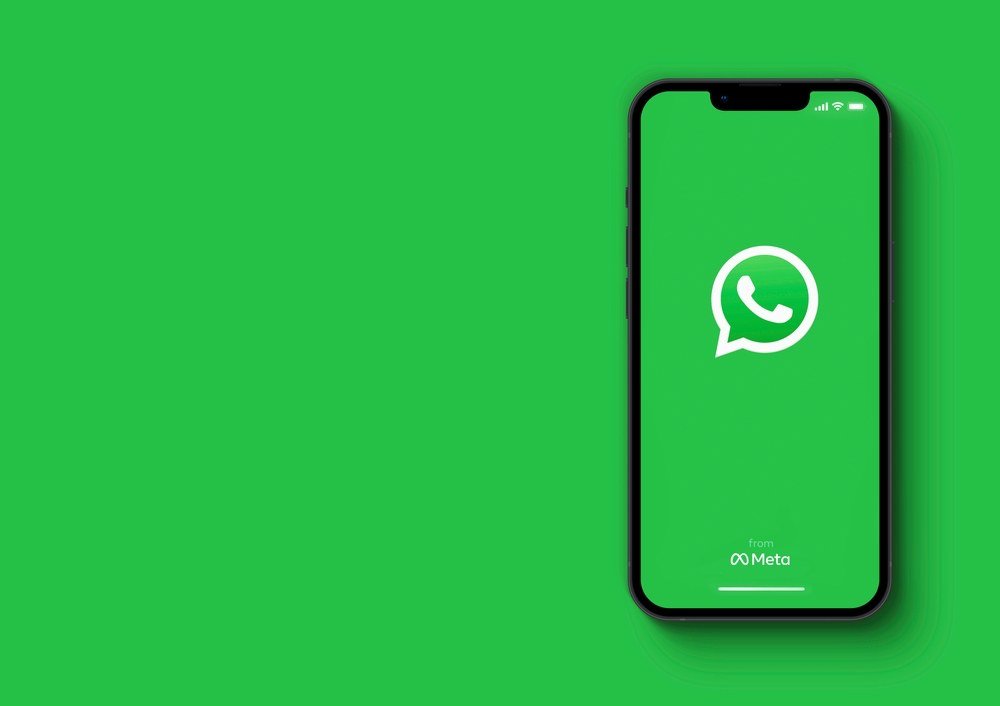 WhatsApp is the industry-leading communication platform that offers centralized video chat support to over 2 billion users worldwide. The platform is extremely simple, reliable, and efficient enough to establish high-resolution video communications within different sectors. Henceforth, you won't experience troublesome delays or disruptions during your all-important video calls.
Key Features
In addition to the crispy-clear video calls, WhatsApp allows you to send important videos, documents, and images to your receiver through WhatsApp chat.
WhatsApp is a freeware software platform that doesn't require any subscription or purchase; thus, you can download it and enjoy next-level video communication.
Your data isn't at any risk while using WhatsApp. After all, this platform is end-to-end encrypted with solid security protocols.
Compatible Platforms:
Android: Android 4.0 and up.
iOS: iOS 12.0 and up.
Best Free Video Chat API/SDK Services -ZEGOCLOUD
Although the internet is filled with many mobile API/SDK services for video chats, finding a reliable yet secure option is a tricky task. Among its competitors, ZEGOCLOUD is the best performer in the market currently. This platform is developed with powerful algorithms and solid code blocks that enable it to integrate video chats in new or existing mobile applications without developing from scratch.
Importantly, ZEGOCLOUD also offers 10,000 minutes of free use upon every new sign-up. Therefore, you can utilize this opportunity and integrate a video chat facility in your mobile application through APIs. Meanwhile, if you want to integrate video communication with customized features and minimal effort, SDKs can be helpful in this regard.
Key Features of ZEGOCLOUD to Make Things Convenient
ZEGOCLOUD is a revolutionary model that equips ready-to-integrate API/SDKs for mobile video chatting applications. However, many qualities make ZEGOCLOUD an industry-leading tool:
Diverse Screen Operations
You can easily manage large virtual conferences and meetings through co-hosting feature that allows several people to manage and dictate the discussion topic. Moreover, With the availability of screen sharing mode, the organizers can take all participants on board with a healthy communication activity.
Resolve and Improve Video
If you witness lag or connection problems during the video call, you can immediately monitor the call quality and resolve issues in real time. In addition, for a better video call experience, you can utilize super-resolution functionality that increases your video resolutions from low to high.
Interruption-Free Video Call
With ZEGOCLOUD, you can enjoy a video calling facility in a perfect 4K resolution display with zero interruptions and a low latency rate of 300ms. Simultaneously, allowing users to communicate in a stable environment that ensures maximum productivity is possible under this platform.
Do you have a problematic background in the video call that is causing you to get distracted? Worry no more because ZEGOCLOUD's virtual background facility allows users to implement video call backgrounds with either blur backgrounds or graphical backgrounds.
Final Thoughts
A good video chat app is the need to establish reliable yet effective face-to-face communications across the internet channels. If you need to integrate a video chat app with minimal effort and resources, ZEGOCLOUD is ready to help. If you are looking for more video chat APIs to build apps, the 5 best video chat APIs details would be here to help you.
Talk to Expert
Learn more about our solutions and get your question answered.
Talk to us
Take your apps to the next level with our video APIs
10,000 minutes for free
4,000+ corporate clients
3 Billion daily call minutes