Have you ever consulted an astrology site or app to find out what the near future holds for you in love, health, and work? Most likely, yes. The transition from traditional astrologer consultation and magazines to fast and easy horoscope and astrology apps has been rapid. And in recent years, online astrology solutions have been increasing, especially after the pandemic uncertainty that held us all wondering about the next future!
In this article, we will introduce what online astrology is, the market, and the great potential of this industry for RTC vendors and developers.
What is Online Astrology
In the digital age, astrology has also embraced technological shifts as the globe is shrinking to the size of a laptop or smartphone. Online astrology is the most readily available method of gaining insight into one's future and making appropriate decisions. In a pandemic-affected world where individuals may still be hesitant to leave their comfort zone and avoid interaction with others, visiting an astrologer in person can be a turnoff for many. That's why astrology has found a way to adapt through services such as online horoscopes and others.
Thanks to its efficiency and cost-effectiveness, digital astrology solutions led to the resuscitation of an ancient tradition in a modern form. Horoscope apps and tarot live-streaming chats are so popular these days. Furthermore, relying on machines and new technologies may overcome some skepticism around these practices, preventing astrologers' unwitting mistakes when doing intricate calculations!
How Astrology has changed over the years
The old-fashioned way of this practice was that individuals visited or phone-called astrologers for private readings and guidance. These were the only communication methods in the past, and some individuals still prefer them. Over time, there have been more options for connecting with stars and tarot experts.
Thanks to the growth of smartphone applications and online astrological platforms, people can contact astrologers instantaneously through live video calls or audio calls from anywhere. Very popular were and still are VoIP services such as Whatsapp and Telegram. Yet, the experience remained centered mainly on one-on-one consultations, although via a more accessible digital interface.
Nowadays, astrology apps and services offer more social features such as live streaming, discussion boards, user-generated content, and algorithm-based friendship compatibility evaluations. Some websites aim to build communities where people can communicate with astrologers and other users.
From all of this, it is safe to assume that this industry is becoming increasingly popular. It is projected to expand and maintain double-digit growth rates until at least 2024, making it a promising and prosperous industry.
A Prosperous Industry in India
As the birthplace of astrology dating back thousands of years, India boasts the largest online marketplace for this cultural practice. Astrology is deeply ingrained in the country's social structure.
Reports count over 2 million astrologers and 10,000 astrology training schools in India. Over 70% of Indians consult astrologers every year. Interestingly, more than 60% of online astrology revenue in India comes from millennials between 18 and 35. This group considers astrology a helpful tool to ease their anxiety about life's uncertainties and make informed decisions.
This widespread belief fuels astrology apps and services demand. Investments in Indian digital astrology tech startups from major private equity and venture capital firms reached $117 million in 2020. The astrology market is estimated to be in the $40-plus billion range, with the Indian horoscopes market alone accounting for $10 billion.
Investments will further accelerate technological innovation and market growth even beyond India.
Online Astrology Trends and Opportunities
Digital astrology solutions are evolving and shifting away from VoIP communication methods such as WhatsApp calls and messages. Many digital astrology solutions providers offer in-app communication, opening doors for complex social experiences and community relationships. Consequently, these trends have great potential for businesses. This is especially true for RTC vendors and developers with promising growth opportunities.
As we have often reiterated, every sector of the economy is revolutionized by real-time communication and its continuous developments. Today we even speak of real-time interaction and concerns also online astrology developments.
Success in this sector requires creating spaces that allow for personal interaction and interactive learning. Hence, the online astrology industry presents several business opportunities.
1. Online Astrology App Development
As more people seek astrology services on their mobile devices, there is a rising demand for online astrology apps that provide customized readings and horoscopes. Building astrology apps can be profitable for business owners interested in entering the billion dollars worth astrology market.
2. Online Astrology courses
The growing interest in astrology fuels the demand for online classes that teach this art is increasing. Entrepreneurs can fulfill this demand by creating and selling online astrology courses that cater to various skill levels.
3. Consulting services
Many people turn to astrologers for guidance in their personal and professional lives. Nowadays, people can quickly consult with an experienced astrologer online through video conferencing or chat platforms provided by entrepreneurial individuals. These services can be offered in-app.
4. Merchandise
There is a market for astrology-themed merchandise, including jewelry, clothing, and home decor. Entrepreneurs can create and sell their astrology-inspired items or partner with established companies in the industry. It's undoubtedly an ample e-commerce opportunity where astrology entrepreneurs can sell their merchandise and market it via social media. What's more interesting is that they could provide services and items on one platform.
Entrepreneurs have endless business opportunities to explore as the online astrology industry grows.
Challenges for the Online Astrology Industry
Like any industry, online astrology presents challenges and obstacles that may impact decision-making for those investing their time and resources.
The online astrology industry faces several challenges, including:
1. Competition from free astrology resources
Numerous astrology resources can be found online for free, including websites and social media accounts, that provide comparable services to those offered by astrology apps. As a result, app developers may struggle to persuade users to pay for their services.
2. Privacy concerns
When using astrology apps, users are asked to provide personal information, including their birth date, time, and location, which can cause privacy concerns. It is essential to ensure that the app's privacy policy is transparent and secure from hackers. RTC providers like ZEGOCLOUD ensure this with their high standards and rules compliance.
3. Limited target audience
While astrology has gained popularity recently, it still has a limited target audience. Astrology apps and services may need to appeal to users who are either uninterested in astrology or skeptical of its principles.
4. Difficulty in retaining users
Retaining users who don't find value in online astrology apps or don't believe in their predictions can be challenging, resulting in high churn rates and difficulties in building a loyal user base.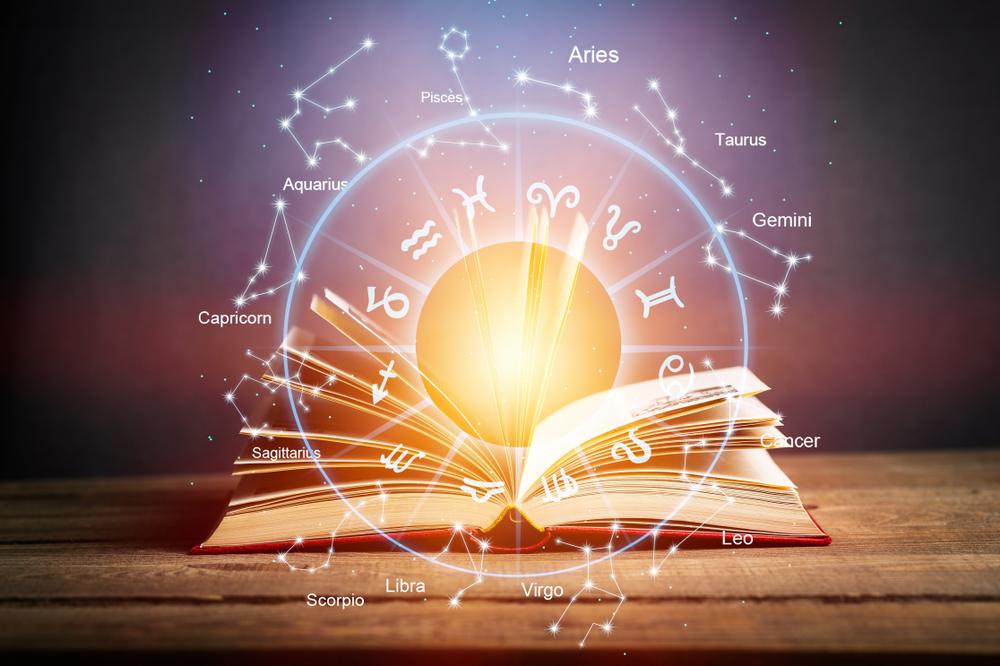 Conclusion
In conclusion, the online astrology industry presents several business opportunities for entrepreneurs looking to tap into the growing demand for astrology services. While the industry faces challenges such as weak scientific validation and competition from free resources, it has experienced significant growth in recent years. It is projected to continue to grow in the coming years. Investing in the online astrology industry presents a unique opportunity to capitalize on this growth and offer innovative solutions to users.
Relying on an excellent and experienced vendor is RTC's essential to setting up successful online astrology services with efficient real-time communication features. Sign up for ZEGOCLOUD Solutions to get 10,000 free minutes for a complete online astrology platform.
Read more:
Talk to Expert
Learn more about our solutions and get your question answered.
Talk to us
Take your apps to the next level with our voice, video and chat APIs
10,000 minutes for free
4,000+ corporate clients
3 Billion daily call minutes