In this closely connected world, you can polish yourself and improve your business by using a live chat app to connect with others. If you run a small business, you can expand the customer base by directly connecting with customers through live chatting apps. In this article, you can learn about the 10 best live chat apps, both free and paid, and the best live chat API for developers.
How to Choose the Best Live Chat App?
Which app is best for online chatting? When selecting the best live chat app for your needs, several factors come into play.
Usability: Look for an intuitive interface with easy navigation.
Security and Privacy: Features like end-to-end encryption are vital.
Cross-Platform Compatibility: Seamless communication across various devices is key.
Features: Evaluate options like instant messaging, voice and video calls, and file sharing.
Reliability and Performance: Check for consistent uptime and speedy message delivery.
Customization and Personalization: Options to enhance user engagement.
Cost-Effectiveness: Ensure the app fits within your budget.
Community and Support: Consider active forums and responsive customer service.
Best 10 Live Chat Apps with Feature Comparison
While there are many live chatting apps on the internet, not all are popular due to a lack of features or security concerns. Subsequently, to ensure you don't have to go through the trouble, we have selected the best 10 live chat apps for both personal and business communications below:
WhatsApp: A popular live chat app.
Telegram: Secure live chat app.
Signal: Privacy-focused chat app.
Facebook: Social media chat app.
Threema: Anonymous live chat app.
LINE: Asian social chat app.
WeChat: Chinese multifunctional chat app.
Viber: Free messaging chat app.
Snapchat: Creative photo chat app.
Skype: Video and voice chat app.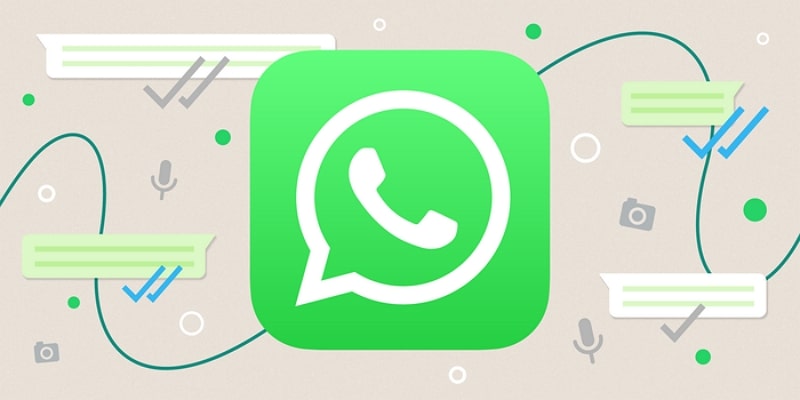 To begin with, the best free live chat app is WhatsApp, the most widely used app in the world. With over 2.25 billion users, it is far ahead of any other app. Owned by Facebook, it is currently available for free to download and use. With this app, you can text, voice, and video chat with your contacts. It also allows you to share files, locations, contacts, etc.
Furthermore, you can also use this app to connect with your customers if you run a business. There is also a WhatsApp Business for business owners, free to download and use.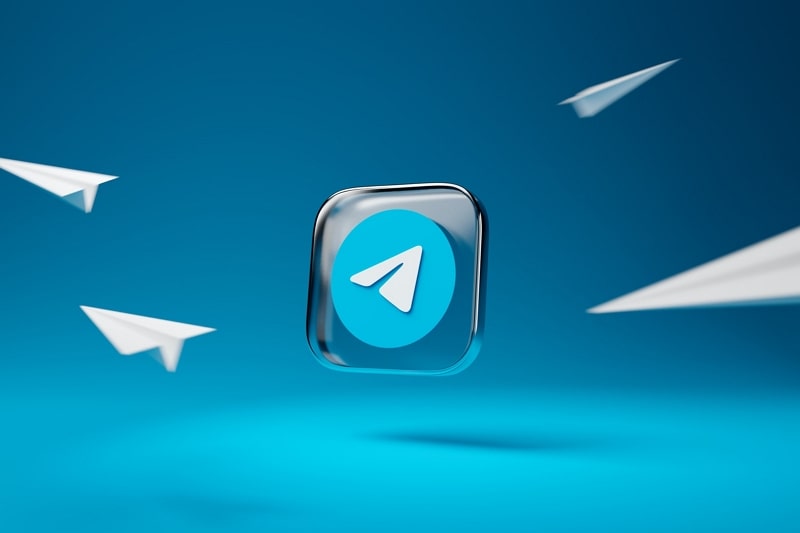 Known for providing secure and encrypted chats, Telegram is free to download and use live chat app. Although introduced in 2013, the app gained popularity in late 2020 after privacy concerns were raised over WhatsApp. It currently has over 700 million active users and is gaining popularity rapidly. This app's secret chat feature allows users to chat with complete privacy.
Moreover, it offers secure voice and video chat services for individual and group chats. The app has an automated bulk message forwarding feature for business owners to ensure they stay connected with their base.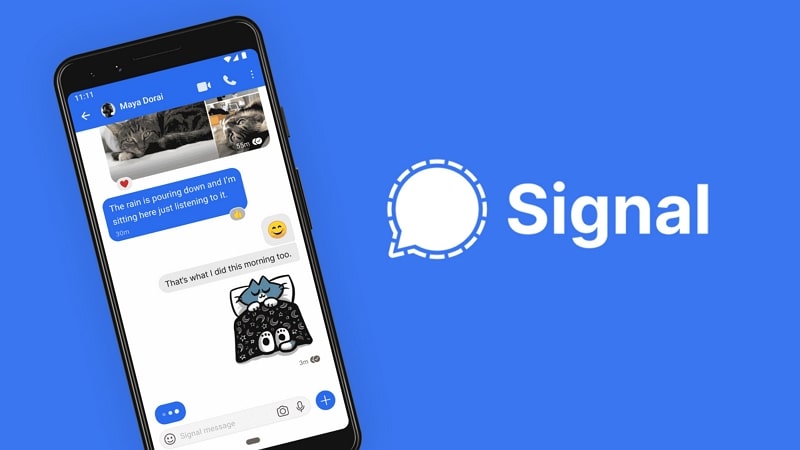 Released to be a more secure version of Telegram, Signal is an open-source and free live chat app. In Signal, the encryption of chats and media ensures data security. On the other hand, Telegram only encrypts the chats done using the secret chat feature. You won't find a better app than Signal when it comes to privacy and data protection.
A non-profit organization owns Signal and doesn't store your data either. Subsequently, this app has no ads, and its clean interface makes it excellent for important business discussions.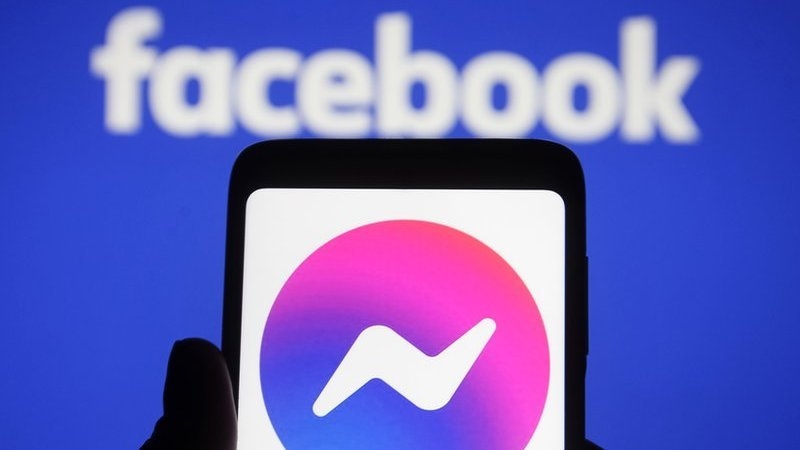 Facebook is widely popular among users worldwide, and that makes Facebook Messenger an excellent way to reach the masses. Using Facebook Messenger, you can connect to your FB friends through text, voice, and video chat. It is available as a stand-alone app for all major platforms like iOS, Android, Windows, and Mac.
The chats on this app aren't encrypted in general, but users have the option to initiate an end-to-end encrypted chat. Since businesses widely use Facebook, it makes Facebook Messenger a perfect way to connect with customers.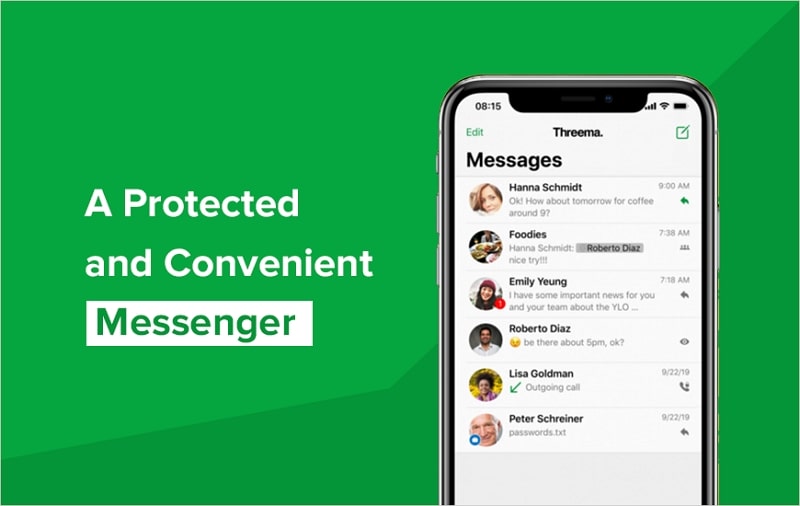 Referred to as the most private chatting app, Threema is a paid and decentralized live chat app released in 2012. Unlike all other apps, it doesn't require your phone number, email, or other details. After buying the app, users are assigned a specific ID that sets up their Threema account. This app allows you to talk to friends using text, voice, and video chat options.
Since it is open-source, users can ensure that there is no security risk in using this app. Threema is usable after making a one-time payment of $4.99.
Available on Android, iOS, Windows, and Mac, LINE is a great option to connect with your acquaintances. It is widely popular in Japan, Thailand, and Indonesia and has 700 million users worldwide. LINE allows you to make voice and video chats and share other media like photos, documents, and audio.
This app also has many unique features, like LINE Games, LINE Pay, LINE Today, and LINE Taxi. It also has a wide variety of stickers to share during chats. All the communications on LINE app are end-to-end encrypted.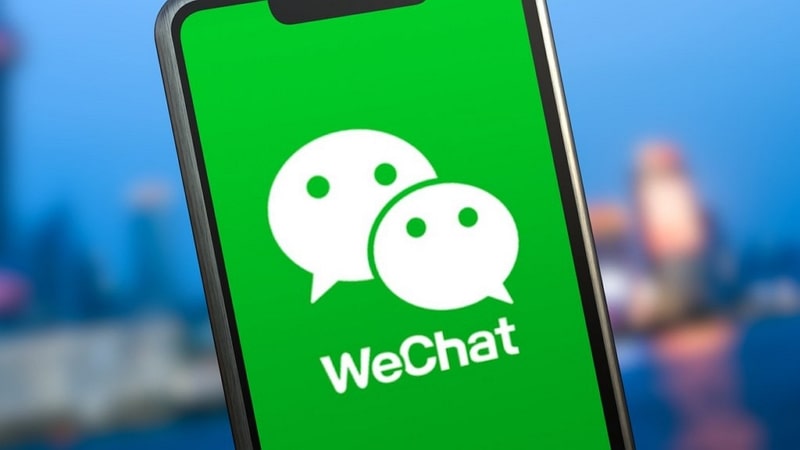 Most popular in China, WeChat is considered to be of the most used and best live chat apps. It has over a billion regular users, partially because most live chatting apps are banned in China. In China, it is known as the app for everything since it probably has more features than any other app on the list.
These features include text, voice, video chats, mobile payments, location sharing, and much more. If you are a business owner and want to reach out to Chinese customers, WeChat is the best choice.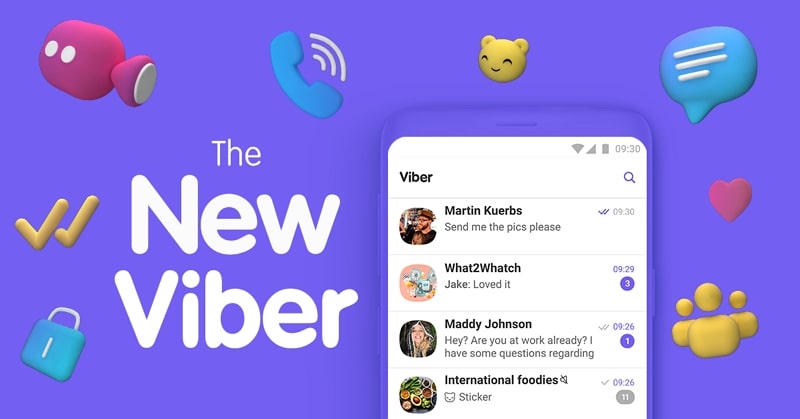 If you want to visit Eastern Europe, Viber is an excellent live chat app to use. It is widely popular in Russia, Ukraine, Bulgaria, and Greece, with over 300 million users. With this app, you can make high-quality group video calls, voice calls, and text messages. Viber has a unique feature called Viber Out which allows you to make calls to landline and mobile networks.
Viber can be very helpful for businesses with its different crowdsource features like polling and mass forwarding. It is available for free to use on all major platforms.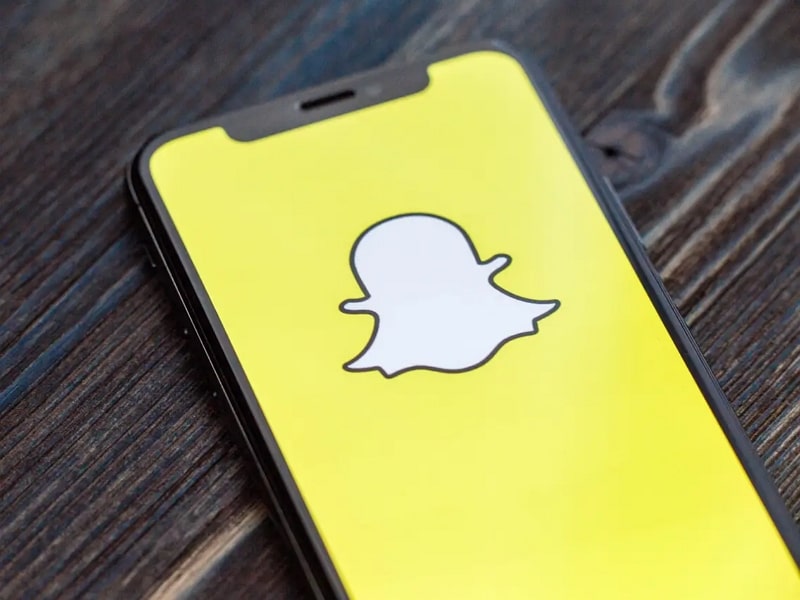 Did you know it is possible to make audio and video calls on Snapchat? While Snapchat is more famous for sharing stories and sending snaps, it is also an excellent free live chat app. In this app, users can quickly take snaps or make stories using a wide range of effects, filters, and stickers.
All the chats on Snapchat are deleted after some time, making it a secure platform. Businesses can promote themselves on Snapchat by creating their branded filters and stickers. Snapchat app is only available on Android and iOS devices.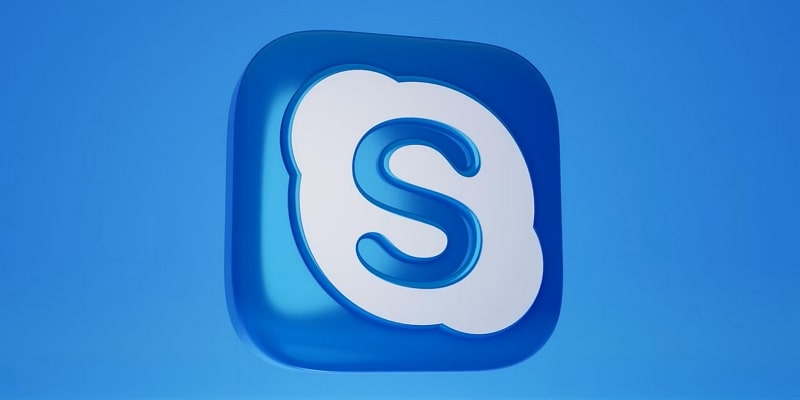 One of the oldest live chatting apps, Skype is known as the industry standard for making video and audio calls. It is widely used by businesses to arrange virtual meetings and conferences. While its general features are free to use, most unique features are premium. One such feature is the ability to make calls on landlines and mobile numbers.
You can buy an international number from Skype for marketing if you run a business. Through it, you can connect with customers and clients globally.
Why Choose ZEGOCLOUD API/SDK for Live Chat App
Want to know the quickest way to develop a live chat app? The best way to do so is by using the APIs and SDKs offered by ZEGOCLOUD. Using ZEGOCLOUD APIs is the industry standard for adding text, voice, and video chat capabilities to existing platforms. Furthermore, if you want to build a live chat app from scratch, the platform's SDKs will reduce the development time to a fraction of the original.
You will also get 10,000 free minutes for your live chat app when using ZEGOCLOUD. It offers highly secure end-to-end encryption for all communications to put security and privacy concerns to rest. You will also receive full tech support and complete documentation during the development process.
Key Features for Effective Live Chat with ZEGOCLOUD
ZEGOCLOUD APIs and SDKs for live chat are industry standards for a reason. It is because of the numerous features offered by the platform to the developers and users who want to build a live chat app. To begin with, we have discussed a few of the most popular features of ZEGOCLOUD:
High-Quality Video and Voice Chat
With latency as low as 200ms, ZEGOCLOUD provides the best services for high-quality video and voice chats. The video calls can be made up to 4K resolution while audio quality is as high as 48KHz. These calls can also be recorded for future use. It also lets you monitor your live chat app's voice and video quality to ensure better service.
ZEGOCLOUD is compatible with over 15,000 devices in the market. It allows users on cross platforms to easily talk to each other. It means a user can make a video call from the web to mobile or vice versa without any issues. There is also no restriction on live streaming; users can live stream from their systems or mobile phones.
Multiple beautification features are available when using ZEGOCLOUD services. These features range from skin smoothing and retouching to AI makeup filters. Users can beautify themselves using makeup options, beauty filters, and AR stickers. There is also an option to create 3D avatars online.
The in-app chat API and SDK of ZEGOCLOUD provide you with an enhanced text chat experience. It has amazing features like, push notifications, offline messages, rich media sharing, and message history. There is also a wide variety of stickers, GIFs, and emojis to share during the live chat. The in-app chat also provides data encryption and GDPR compliance.
Conclusion
Whether you want to connect to people at a personal level or want to expand your business, live chat apps have become a necessity. You should ensure that your chosen app offers the best features and security. You can easily create your own if you don't fancy any of the best live chat apps mentioned. The best and quickest way to do that is by using ZEGOCLOUD APIs and SDKs.
Read more:
Talk to Expert
Learn more about our solutions and get your question answered.
Talk to us
Take your apps to the next level with our voice, video and chat APIs
10,000 minutes for free
4,000+ corporate clients
3 Billion daily call minutes