Live streaming has overshadowed the much-loved TV, which no longer constitutes the preferred entertainment medium. Streaming audio and video content is now the norm. Despite this, it is enduring and adapting to the fast changes in the digital age: from cable and satellite TV to live TV streaming.
Indeed, with today's streaming technologies and services, it is possible to have two types of streaming:
– Video on Demand (VoD), i.e., the well-known video content on paid platforms such as Amazon Prime Video and Netflix or free ones such as Crackle, Peacock, and Pluto TV.
– Live TV streaming service, a cable-free solution to watch your favorite TV channels using an Internet connection
You can enjoy wider content availability, from local and national news to movies and live events. You can also cancel Live TV streaming service packages whenever you want. . In short, everything you want, a streaming device or smart TV, brings it to you.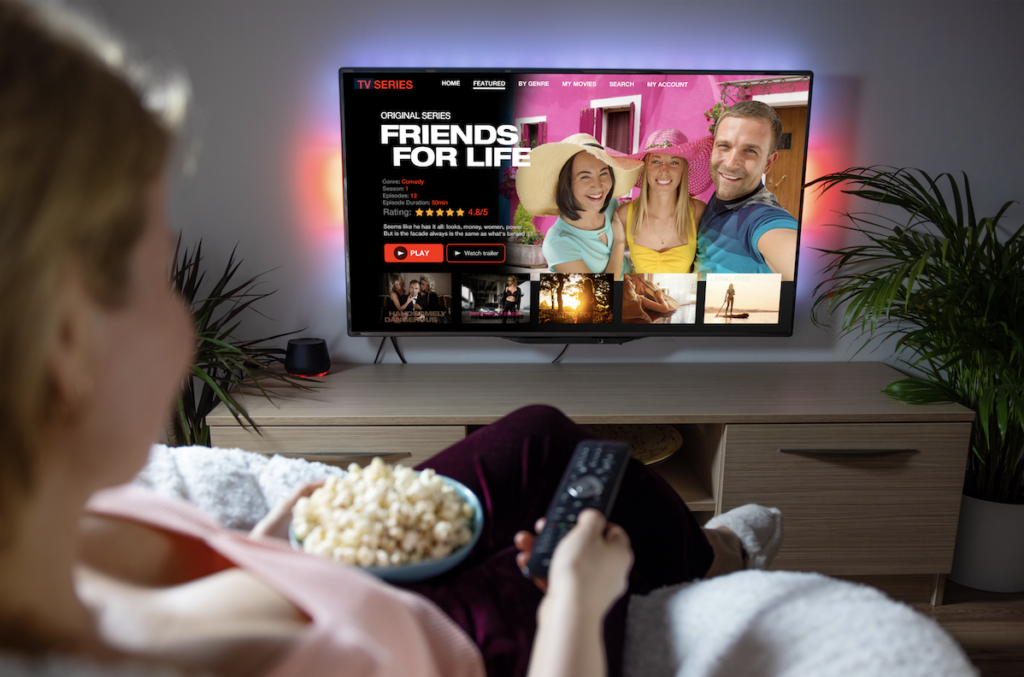 What is live TV streaming?
As the term suggests, streaming TV is video content transmitted via the Internet instead of a cable or rooftop dish.
Regarding content, live TV streaming works like traditional TV with live channels broadcasting at specific times, guides, DVRs, etc. The differences are channel selection, the number of channels, how channel guides work, and where the DVR stores the programs (in the cloud, not in a physical box). Some live TV streaming services also offer Video on Demand, making it a complete and massive choice for entertainment.
Alongside content-wise flexibility, you can broadcast from different devices.
Pros
Live TV streaming has brought many advantages, including:
– Enjoyability of one's favorite content with 24-hour online availability without the restrictions of TV networks.
– Wide choice, offering several live TV services and platforms to choose from.
– Pricing is generally cheaper than traditional TV, although streaming subscriptions increase prices regularly.
– Ability to choose any device from where to stream: on TV, tablet, phone, laptop, or wherever you prefer. All you need is a good, stable Internet connection.
– More choices not bound by contracts and adaptability to your preferences. It's possible thanks to no-tie subscriptions every month.
Sure, live TV streaming services are good. Not perfect. There are some things they cannot do compared to a traditional cable box.
Cons
Disadvantages therefore include:
– Not all TV channels are available for streaming. In fact, some services do not have permission for that particular channel that might be your favorite.
– Video transmission quality of live streaming is limited to 720p with rare exceptions of HD. Therefore, the transmission quality is contingent on the excellent Wi-Fi signal.
– Prices of affordable on-demand streaming services increase with each additional service. For this reason, different pricing plans may ultimately have high costs.
– Those used to the surround sound offered by cable TV or OTA find it only with YouTube TV. Other services include stereo sound for live channels, not for streaming content.
Ultimately, the choice depends on you, the way, the amount, and what content you consume.
The best live TV streaming services
Let's see which are the ideal live TV streaming services for those who want to get rid of cable TV. Subscribers can cancel many packages anytime and try other offers or even services.
YouTube TV, the industry leader
YouTube TV is the platform with the most premium channels offered. It has over 85 of them, including Fox, CBC, and NBC. Furthermore, it also provides local PBS stations. Most of the functions of a cable service are available.
Youtube TV is unique in offering surround sound to live broadcasts. An additional plus is the best cloud DVR available. It has unlimited storage and up to nine months of viewing recorded content.
Price may be a high cost for some. Youtube TV starts at a base of $65 per month, to which you can add another $20 for live streaming in 4K and unlimited on-demand content. With eleven dollars more, you can have a Sports Plus add-on package. It includes NFL RedZone, Fox College Sports, GolTV, and Fox Soccer Plus. The timing is perfect during the World Cup in Qatar.
YouTube TV is the best and most comprehensive live TV streaming service. If, on the other hand, your priority is to save money over cable TV, then Sling TV is for you.
The best all around, Sling TV
Sling TV is a pioneer of live TV streaming, present in the market since 2016. It has a wide variety of packages with channels grouped by niche. There are three basic packages:
– Blue: for $35 a month, offers a Fox/NBC package with over 41 channels. It allows the streaming of three channels at a time.
– Orange: is an ESPN/Disney package with fewer channels but the same monthly price. Sling Orange allows streaming of only one channel at a time.
– Orange + Blue: the combination of the previous two results in a more complete and broader selection of channels. For a total of $50 monthly, you can stream up to four programs simultaneously.
Unlike Youtube TV, you will not get local ABC, CBS, and PBS channels. To watch these, you need an over-the-air antenna (OTA). Sling TV offers its streaming devices, AirTV 2 and AirTV Mini.
Niche channel packages include $11 Sports Extra, comprising 15 channels, including NBA TV, ESPNU, ESPNEWS, NHL Network, and several college sports networks.
On the technical side, however, Sling TV is good. It offers 50 hours of DVR on its cloud, expandable up to 200 hours for an additional $5 per month. The recently revamped interface is simple, fast, and easy to choose and select channels.
A new element and strength of Sling would be the ability to watch non-English speaking channels. It includes numerous offerings in Asian and European languages. It also offers Arabic and Brazilian Portuguese.
Sling does not have a free trial version but offers a shortened version called Sling Free. It is still very inexpensive compared to most other streaming services, considering the services offered. With the combined package of Blue and Orange, Sling TV can be viewed as the best streaming service nowadays.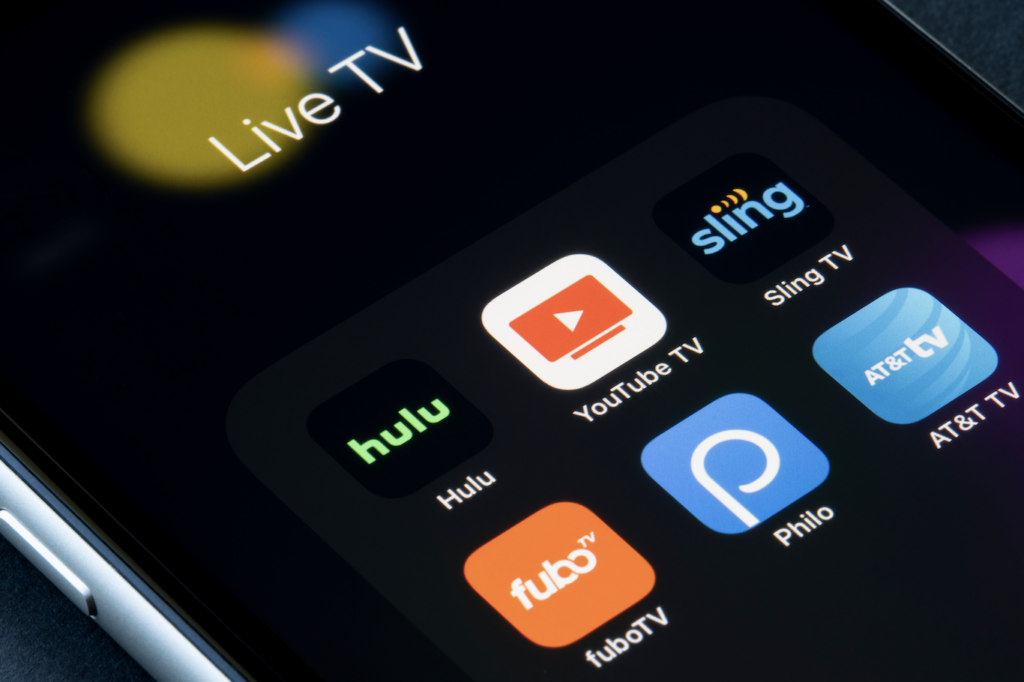 Philo is the best for a budget.
If a budget-friendly solution is a top priority, this best-known low-cost live TV streaming service is for you. With a low price compared to its competitors, Philo maintains various channels.
It offers traditional cable channels such as AMC, Comedy Channel, Nickelodeon, and Magnolia Network (formerly DIY) and specializes in lifestyle and reality programs. However, it lacks sports channels, local stations, and major news networks, although it does have Cheddar and BBC news.
It also includes a cloud-based DVR and optional add-ons from Epix and Starz. Outright, it would be better to pay an additional $15 per month for Sling TV's superior service. Nevertheless, if Philo has all the channels you want and satisfies you, it is a good deal for your pocket.
HULU Live TV, the best all-in-one live TV and VoD
HULU is the only service that combines both live TV streaming and VoD. It offers an extensive catalog of on-demand shows and movies alongside original content and exclusive titles.
It has over 75 live and on-demand channels. However, some of the most popular channels, such as AMC, Comedy Central, and Nickelodeon, are only available with paid packages. The local PBS station is also not included.
The bundle with Disney Plus and ESPN Plus is an attractive offer for movie fans. For $70 monthly, you can enjoy Marvel, Disney, Pixar, or Star Wars content.
On the technical side, the interface and performance of Hulu with Live TV have improved steadily over the years. For the past few months, all customers of Hulu with Live TV have been provided with an unlimited DVR that includes fast-forwarding at no extra cost.
It takes an increment of $10 per month to stream multiple channels simultaneously. The only downside is that, unlike the other services, you cannot stream outside your home. Live TV plans are intended for use in a single house. You can still access it from mobile devices such as your smartphone.
As for VoD streaming content, the cheapest solution costs only $7 per month. The ad-free version, on the other hand, is available for $13.
In conclusion, Hulu Live TV has a straightforward package, including Disney. However, for any additional services, such as on-demand content, you pay extra separately.
FUBO, the best for sport
For sports fans, Fubo TV is the first choice. It offers a wide selection of channels dedicated to soccer, the NBA, the NHL, and the NFL.
Its flaw, however, is that it lacks networks such as CNN, TNT, and TBS, which precisely broadcast many sports content. Fox regional sports networks are also not included. For such reasons, compared to the competition of Youtube TV, with a price of $70 monthly, it loses attractiveness.
Not just sports. FuboTV is a complete streaming service with all the usual stations. It offers a basic Spanish-language plan, Latino Quarterly, at $33 per month with 43 channels and 250 hours of DVR space.
There are three English-language packages offered:
– Pro offers over 125 channels and 1,000 hours of DVR video storage, with the ability to broadcast up to three screens simultaneously for $70 per month. It includes a free trial period
– Elite offers 178 channels and 1,000 hours of DVR storage in the cloud. Up to 10 screens streaming simultaneously for $80 per month
– Ultimate with an extensive offering of 214 channels, including Sports Plus with the NFL Redzone channel, Showtime, and the News Plus package for $100 per month.
Another point in its favor is the ability to fast-forward or skip commercials for recorded programs. FuboTV is an excellent service for those who like sports and a good general streaming service.
DIRECT TV, the best for large groups
DirecTV Stream has changed quite a bit over the years. Both in its name and pricing, now on par with Hulu Plus Live TV and FuboTV at $70 monthly.
DirecTV Stream includes channels other services do not offer, such as the nearly 250 local PBS stations. With the $90 choice package, sports fans have more regional sports networks than the competition.
Its service is good, with unlimited DVR capability for new users, while existing subscribers must pay an additional $10 per month. The interface is friendly and allows you to swipe left and right to change channels.
It initially had a great introductory offer: 100 channels for $35 per month, including a generous 500-hour cloud-based DVR archive. Over time the prices have increased, but so have the offerings, and customer choices are much more comprehensive and varied.
The packages available are:
– Entry-level Entertainment with over 65 channels and 40,000 VoD titles for $70 per month. This is the only package that does not include regional sports networks
– Choice package of 90 channels and 45,000 VoD selections for $85 per month. An excellent choice for sports fans since it offers more regional sports networks than the competition
– Ultimate, with over 130 channels and 55,000 VoD selections, costs $105 per month
– Premier, with over 140 channels and 65,000 VoD shows, costs $150 per month.
In short, considerable offerings are tailored to every budget. Each package offers access to local ABC, CBS, FOX, and NBC channels.
Direct TV can stream up to 20 devices simultaneously on the home network. Outside the household, streaming is available on up to three devices. Given these elements, this live TV streaming service is ideal for large families or apartments shared with many people. Otherwise, given the costs, better to opt for others.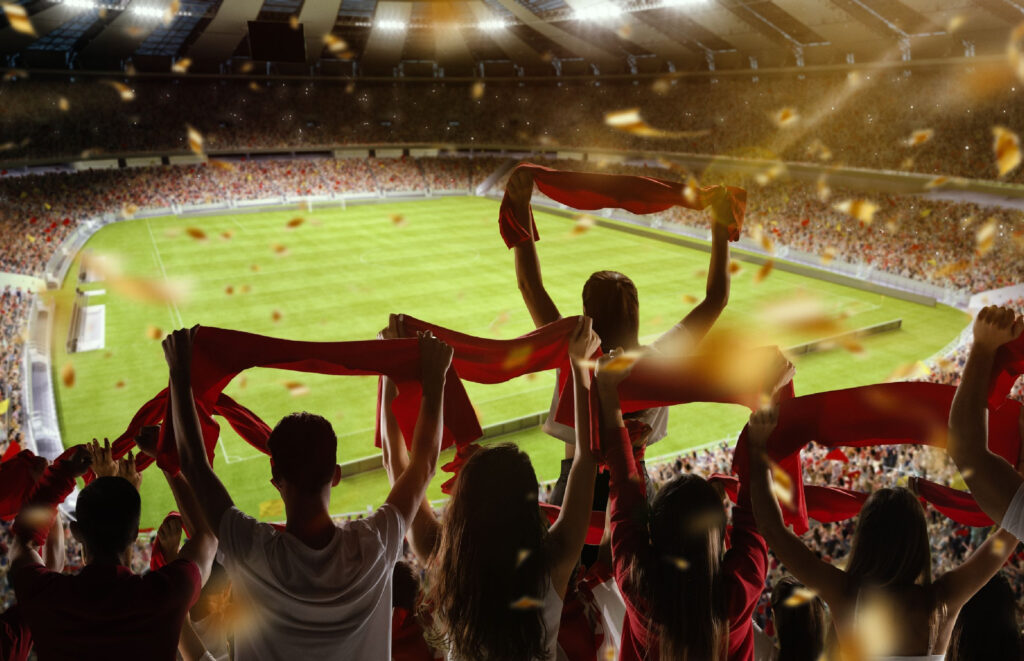 ESPN Plus the best for world sports
ESPN's stand-alone streaming service is excellent for casual sports fans and a must-have accessory for field hockey fans.
Pricing is competitive. You can watch all the NHL games off the market for $10 a month or $100 a year.
ESPN Plus is heavily invested in world soccer, hosting Spanish LaLiga and German Bundesliga games. It also broadcasts English soccer, such as FA Cup or the Carabao Cup.
As for basketball, ESPN Plus does not broadcast live NBA basketball games. In return, it offers coverage of Wimbledon and the U.S. Open. The service publishes some out-of-market Major League Baseball games.
The service also hosts exclusive shows. These include Peyton's Places with Peyton Manning and the extensive 30 for 30 libraries. Further incentives are access to all online articles and reports on the ESPN Website.
Conclusion
These are the market's most popular and successful live TV streaming services. Anyone can access these services worldwide only with a good VPN service.
If you are not interested in live TV streaming bringing back some of the old beloved traditional TV in a modern way, you have a massive choice of VoD platforms.
No matter what, live, and video streaming is the best thing ever happening to us, right?
To learn more about this technology, make sure to know one of the most relevant video streaming and real-time audio/video communication providers: ZEGOCLOUD.
Follow our blog!
Talk to Expert
Learn more about our solutions and get your question answered.
Talk to us
Take your apps to the next level with our voice, video and chat APIs
10,000 minutes for free
4,000+ corporate clients
3 Billion daily call minutes