We are close to the debut of the world's most important soccer tournament, which will take place in the fall for the first time. Amid much controversy, scorching Qatar will host the 2022 FIFA World Cup. The games have been postponed to the mild season because of the country's high summer temperatures.
However, with the world still grappling with the pandemic and the difficulty of travel, for so many, the dream of watching the 2022 World Cup live will not come true. Besides the significant official broadcasting services in every country, live-stream technology will make up for this.
Sports live-streaming
We have discussed how live-stream sports have taken over the video-streaming industry, especially during this 2022 year of sports, which kicked off with the Beijing Winter Olympics and will end with the Qatar FIFA World Cup.
TV remains the preferred device and option, making what we commonly call streaming TV the primary trend.
What is streaming TV?
Streaming allows people to use TV through Internet-connected devices such as computers, smart TVs, smartphones, and game consoles. People can watch live events like FIFA World Cup alongside prerecorded content like movies and TV shows. One can also use streaming to listen to music, podcasts, and webcasts.
Unlike network or cable TV, on-demand streaming does not require watching at a particular time of day, thus being more flexible and tailored to viewers' needs, especially for an international event such as World Cup with different time zones. In addition, the live stream is ad-free. Typically, streaming TV requires a subscription service with a monthly fee.
How does it work?
Live stream transmits video and audio data in real-time through a computer network or Internet connection. Since streaming works continuously, content transmission begins while broadcasting continues without interruption.
This feature clearly distinguishes TV streaming and TV downloading: downloading requires receipt of the entire audio or video file before you can start playing; streamed content is not saved locally on your device unless you wish.
The speed of the Internet must be such that it can process the necessary data fast enough. Also, since live stream consumes a lot of data, you must ensure authorization for much of the usage allowed.
Good user connection aside, content providers and live sports streaming services' main challenge is ensuring low latency, which an intelligent multi-CDN strategy can achieve. It requires a consistent digital infrastructure, which ZEGOCLOUD's solutions enable.
What TV Streaming Service choose for FIFA World Cup?
There are many excellent streaming services available, including limited but free ones. The choice is generally strictly personal, but parameters such as ease of use and prices are decisive. Monthly fees must be related to the package offered, whether they provide high-definition video and streaming to multiple devices. Indeed, some prefer TV on the go. A streaming service with a reliable mobile application is ideal.
The major online video streaming industry players have entered into agreements with major sports leagues and, of course, with the FIFA World Cup.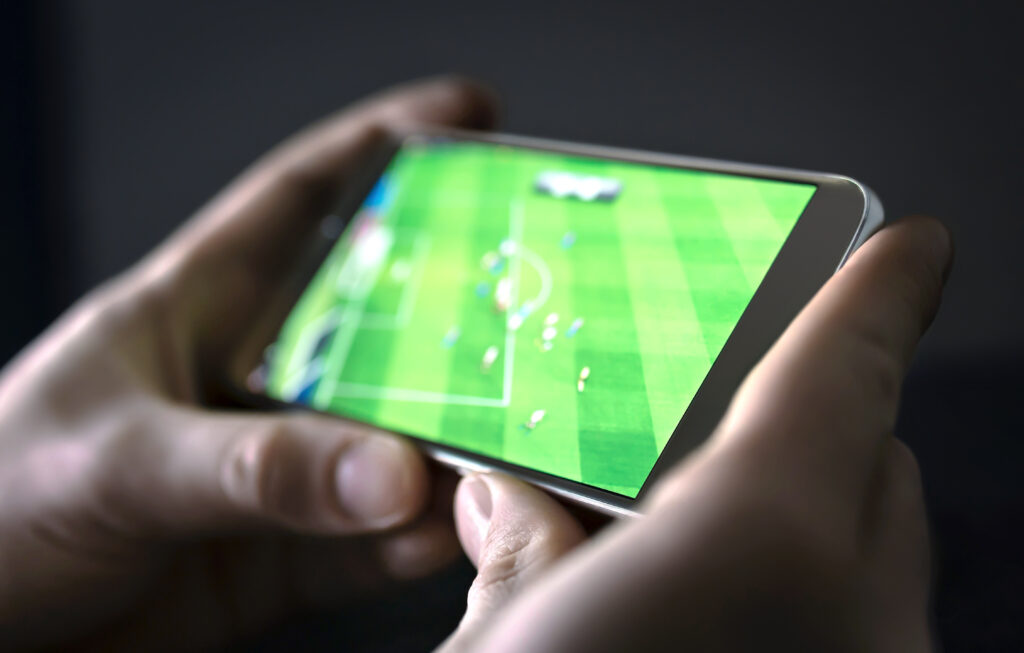 FIFA World Cup 2022 Live Stream providers
Although there are dozens of streaming services for major football global events, one should rely on providers like Hulu, Fubo, Sling TV, or Youtube TV, among the most prominent.
Sling TV
Sling TVLive TV streaming is one of the most popular in the US and an excellent option for World Cup fans, providing them with the opportunity to catch the games on FS1 and FOX.
Their services are available on up to three screens simultaneously. Sling TV does not require long-term contracts, and their offer includes 50 hours of DVR storage. Sling TV's regional content offering is limited, but if viewers prioritize access to high-profile sports like FIFA World Cup, their reasonable fees make it a good choice.
DirecTV
DirecTV offers a satellite and a streaming service, with four plans tailored for different needs. It allows at-home streaming on an unlimited screen, unlimited cloud DVR storage, and access to top channels like FS1 and FOX. DirecTV also offers a specific streaming service with World Cup games.
FUBO TV
It is probably the most diverse and complete offer within the live-streaming services realm.
Fubo TV contains more than 100 channels, including FS1, and international content in French, Spanish, Italian, and Portuguese. Prices are high, but subscribers can enjoy extra features like recording capability, streaming on up to ten devices, 24/7 customer support, 250 hours of DVR space, and over 130 events in 4K.
It is an excellent TV option for FIFA World Cup games with no cable.
Peacock
Another excellent option, especially for Spanish-speaking viewers, is Peacock. It will have Spanish broadcasts of all the games of the World Cup, plus on-demand broadcasts of games that happened earlier in the tournament. There is a 24/7 channel for highlights, recordings, and news from across the World Cup, but only in Spanish.
Youtube TV
YouTube TV is an outstanding option for streaming services, compatible with streaming devices such as Roku, Chromecast, Amazon Fire, and Apple TV. Available for viewing on Apple and Android phones and devices, with extensive live TV programs such as FOX, CBS, NBC, TNT, and HGTV.
The ability to watch sporting events, such as the FIFA World Cup, in 4K on YouTube TV is important news that is sure to bore the competition, given the massive use of YouTube as a video platform in every corner of the world. Its prices are also competitive, and YouTube allows a free trial.
The list certainly does not end there. These would be the leading and most beneficial primary live-streaming services in the U.S. and the world, easily accessible with a reliable VPN service. Nevertheless, almost every nation and geographic area of the world has other services tailored to the local context.
FIFA World Cup 2022 Broadcast TV Channels
For the big soccer fans who instead have the time to tune in to watch their favorite team's matches, more or less every country has a TV network with exclusive broadcasting rights granted by FIFA World Cup 2022. You can find an exhaustive list here; mind you, that schedule of the games can be a challenge given the different time zones worldwide.
Once again, the live-streaming solution allows you to catch up and watch the world's most important sporting event in peace and comfort. To make it even better, chatting and watching the game with distant friends and family would be ideal.
It is a feasible option, thanks to WebRTC-based project solutions from providers such as ZEGOCLOUD. Using ZEGOCLOUD's Live Streaming UIKit, developers can easily create a live streaming app that allows users to share a virtual space, like being in the same living room enjoying watching their National team playing. To learn more, click here and talk to our experts.
Are you ready for the World Cup 2022?
Talk to Expert
Learn more about our solutions and get your question answered.
Talk to us
Take your apps to the next level with our voice, video and chat APIs
10,000 minutes for free
4,000+ corporate clients
3 Billion daily call minutes