Live streaming market in 2022
As we have discussed looking at the major industry trends, we live in the age of video streaming.
Live streaming has become increasingly popular and profitable, following the boost to the industry during the pandemic, especially from the gaming world. It has also introduced new business opportunities, such as live streaming e-commerce. However, as we have seen for OTT platforms, the live streaming market appears to have slowed in the first quarter of 2022.
An ever-changing landscape
According to the latest Streamlabs.com report, the number of hours users spend on the various platforms is lower than in the same period in 2021. The only exception is Twitch, which kept users glued for 6.13 billion hours in the first quarter of 2022 compared to 5.7 in the final quarter of 2021. The causes of these annual and quarterly contractions are intuitable. Trivially, the loosening of measures against the pandemic reduces time to stream. Furthermore, the inflation generated by the international political-economic turmoil has reduced the purchasing power of households. People allocate elsewhere the money that used to end up in the coffers of Amazon, Google, and Meta for platform subscriptions. The coming quarters will reveal whether this is a temporary decline or not.
If there are some declines in live entertainment and gaming, when it comes to consumption and online shopping via live broadcasts, the music changes. By combining entertainment with instant purchase, live streaming e-commerce offers retailers, brands, and digital platforms a new means of creating value and making profits. E-commerce has significantly changed, thanks to live-streaming technology that incentivizes developers to improve their products and provide valuable solutions to business scenarios, as ZEGOCLOUD successfully does.
Let's now dive into the main features and trends of the live streaming e-commerce industry.
From China with furor: the beginning of the live e-commerce industry
The launch of Alibaba's Taobao Live in May 2016 sparked a revolution in e-commerce. The simplicity of allowing viewers to make purchases while watching a live online broadcast of an e-commerce store has transformed the retail sector, thus baring the doors to an industry that had turned over billions in less than five years.
McKinsey estimates that the value of China's live streaming e-commerce market grew at a compound annual growth rate (CAGR) of more than 280 percent between 2017 and 2020 to reach $171 billion in 2020. The pandemic further boosted growth to over $400 billion in the first half of 2022. Taobao remains the world's largest operator with a 35% market share.
The live streaming e-commerce market has grown beyond China, yet the country leads the way with $480 billion in sales forecasted by the end of the year, followed by the States with $11 billion. Live e-commerce is also well established in the rest of East Asia, especially in Southeast Asian countries. It continues at moderate speed in the rest of the world.
In the western market, the entry of giants such as Amazon, Google, Facebook, and Tiktok would boost the live streaming e-commerce industry. It should happen because live social shopping is catching on in the most diverse sectors of commerce.
Social media and live streaming e-commerce
To date, traditional social media such as Facebook, Twitter, and Instagram are showcases for displaying products, while YouTube is also a place for reviews and instructions. Tiktok, which proved to be a profitable marketing platform, especially for small businesses, had to abandon the idea of expanding the live e-commerce project to Europe and the United States. This business model has been particularly profitable for ByteDance, the Chinese multinational owner of TikTok; the Douyin app (the Chinese version of TikTok) has sold more than ten billion products since its launch in 2017. However, the Tiktok live streaming e-commerce pilot initiative in the United Kingdom has flopped.
This might suggest that the market does not yet exist, and consumer awareness is still too low compared to East Asia. Nevertheless, the causes are related to the strategy implemented by Tiktok. Albeit slowly, there are clear signs that live e-commerce is taking off and that consumer demand in Western markets, is increasing.
The Chinese footprint
Following the Chinese model, many Western brands and retailers have undertaken live streaming e-commerce initiatives and events to promote their products. The product categories most often featured in live e-commerce are fashion, with a 36 percent share, followed by beauty products and food, with about 7 percent each. Consumer electronics account for about 5 percent; home furnishings and decoration almost 4 percent; luxury goods are also growing (McKinsey). Among the early adopters of live e-commerce achieving conversion rates of up to 40 percent is German beauty retailer Douglas, which broadcasts several weekly shows in various formats. Fashion house Tommy Hilfiger has replicated its successes in China by extending its live streaming program to Europe and North America. Walmart has also experimented with live shows on Tiktok.
Live streaming e-commerce trends in the digital business culture
Live e-commerce increases brand awareness and accelerates sales, particularly impulse purchases, due to increased audience engagement. For this to happen, companies must take some prerequisites.
Omnichannel marketing
First, a digital culture for branding and business promotion directly on social media. Among the trends of the year is omnichannel marketing, which enables a fully integrated customer experience across all devices and channels. Live streaming fits seamlessly into such a strategy and requires making the video stream available on multiple platforms such as YouTube, one's website, and social media to make it shareable for viewers. Purchasing at the live event must be easy and intuitive to avoid shopping cart abandonment. At the end of the live show, many replay video snippets or chat discussions on multiple channels, leveraging this content as much as possible.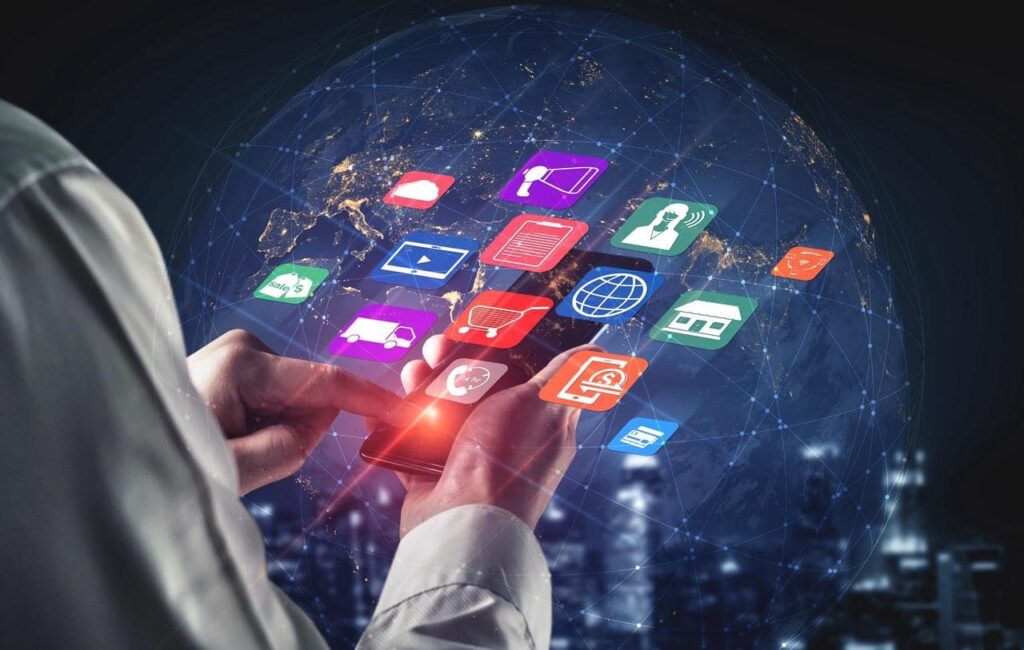 One-to-one video calling
Another trend is one-to-one video calls, a great way to create meaningful interactions with online shoppers and add value for them in the long term. On the technical side, it is a must to integrate features such as:
targeting to catch the right visitor at the right time
pop-ups to specify instructions for the video call.
Influencers marketing
Including influencers during live broadcasts is a great way to create more engagement and attract clients, and it's quite a widespread practice. Influencer video marketing strategy uses one-to-many live streaming or even prerecorded videos.
Conversational marketing
During live events, live chat discussions are essential. So-called conversational marketing via live chat helps connect the brand and the customers. In addition, the customer gets an immediate answer to their question, allowing them to make the purchase decision. In an active live chat, viewers can also see product reviews, view frequently asked questions, click on links to offers, and more.
VR, AR, and Metaverse
Virtual reality is also a growing interest in the live e-commerce industry. We have discussed the new frontiers of streaming, dwelling on the interactive nature of the metaverse where people can interact with each other and with digital items. Some companies are already leading the way to stay relevant in the metaverse. Ikea has anticipated the trend by allowing customers to design their homes using augmented reality technology. Gucci has led the way in virtual reality luxury footwear by selling its pair of virtual shoes. In China, on the Chinese online shopping platform Taobao, users can navigate the metaverse with their phones, bringing their avatars to shop and interact in the 3D world.
It goes without saying that alongside digital culture, enterprises need a software infrastructure capable of realizing the event and the sale. Moreover, a deal is an incipit; what makes the difference is data management and its automatic analysis in real-time with artificial intelligence.
Technology enablers
The platform or marketplace where to go live is an important choice. It depends on the company's level of maturity in the live streaming e-commerce industry. The available e-commerce functionality, such as live chat, number of recipients, and so on, should also be considered.
Ready-to-use solutions
Well-established live streaming e-commerce companies are familiar with the features offered by live streaming platforms. They invest time in understanding which websites their target audience visits so they can place ads. Using platforms such as Instagram, Facebook, and Tiktok involves paying fees and even forgoing some valuable features.
Therefore, more experienced companies opt for ready-to-use solutions that allow them to fully customize the live shopping experience to their brand and offer customers seamless purchases from the same page. ZEGOCLOUD's retail streaming solutions provide a wide range of integrated features, such as guiding purchases, influencer co-hosting, and interactive shopping, enabling interaction with other users and comparing prices.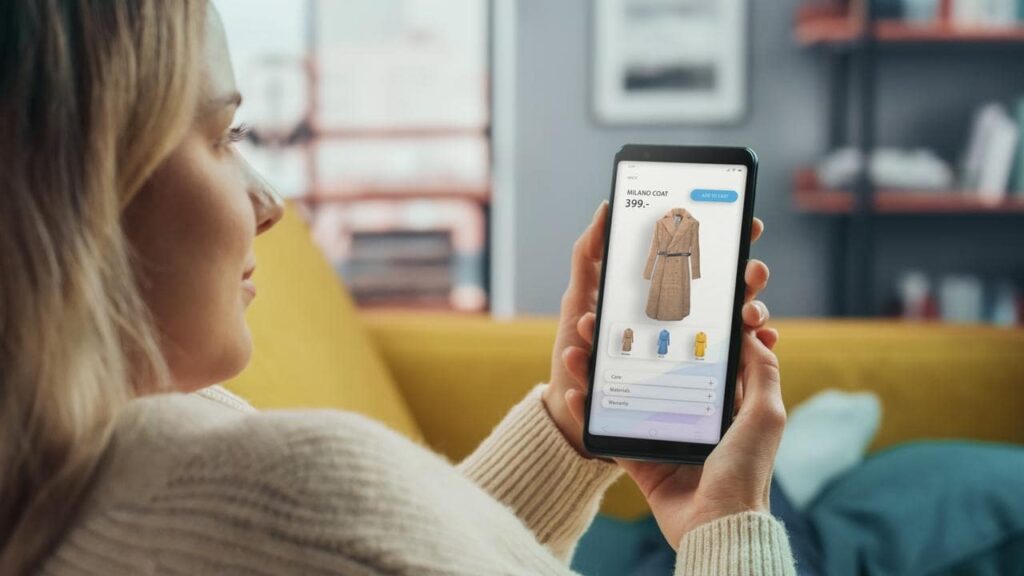 Data analysis during and following live events is essential to measure their impact and understand what works about strategy and content. The live streaming e-commerce operating model needs flexibility and quick action to interact with those who watched the event and transform them from potential to actual customers. With the operative follow-ups provided by ZEGOCLOUD, you can also monitor the quality of the audio and video stream in real time with the prism quality platform.
Business tailored solutions
Ultimately, business-tailored solutions are the best option for those with experience in the field who want to maximize their omnichannel online marketing strategy and live streaming e-commerce. The features and functionalities that business-tailored solutions offer are:
Easy configuration of electronic commerce
Synchronization of the products offered
Chat moderation
Real-time data analysis and ownership of generated data
Purchase products directly during live stream with fast and easy checkout
Orders, payments, and inventory connected directly to the online store
Compatibility with different devices and platforms
Ultra-low latency transmission and quality audio interactions
Fully branded gamification options to target impulse purchases
Everything that industry-experienced software companies like ZEGOCLOUD offer. Talk to our experts to learn more: live streaming e-commerce is here to stay and is an opportunity to be seized as soon as possible!
Talk to Expert
Learn more about our solutions and get your question answered.
Talk to us
Take your apps to the next level with our voice, video and chat APIs
10,000 minutes for free
4,000+ corporate clients
3 Billion daily call minutes