Many people may wonder whether WhatsApp is HIPAA compliant. The worldwide popular messaging app is widely used for medical communications, either as a first approach to a clinic for general inquiries or as a means for follow-up visits and treatment.
Generally, messaging and video conferencing applications and software in telemedicine are required to adhere to specific regulations to protect the sensitive data of patients and healthcare organizations. This is known as HIPAA compliance. In this article, we will explain why it is crucial to adhere to these rules and how Whatsapp may or may not be the safest choice for telehealth communications.
What is HIPAA compliance?
HIPAA compliance means following the Health Insurance Portability and Accountability Act rules. This act was created in 1996 to protect private patient information by ensuring its confidentiality, integrity, and availability. Healthcare organizations must take various measures, such as administrative, physical, and technical safeguards, to keep patient data safe. This includes:
conducting risk assessments
using secure access controls
encrypting data transmission
training employees on privacy practices
keeping detailed records of security policies and procedures
Complying with HIPAA standards, healthcare organizations are committed to keeping patient information private and secure, which builds trust with patients and helps the healthcare system work better together.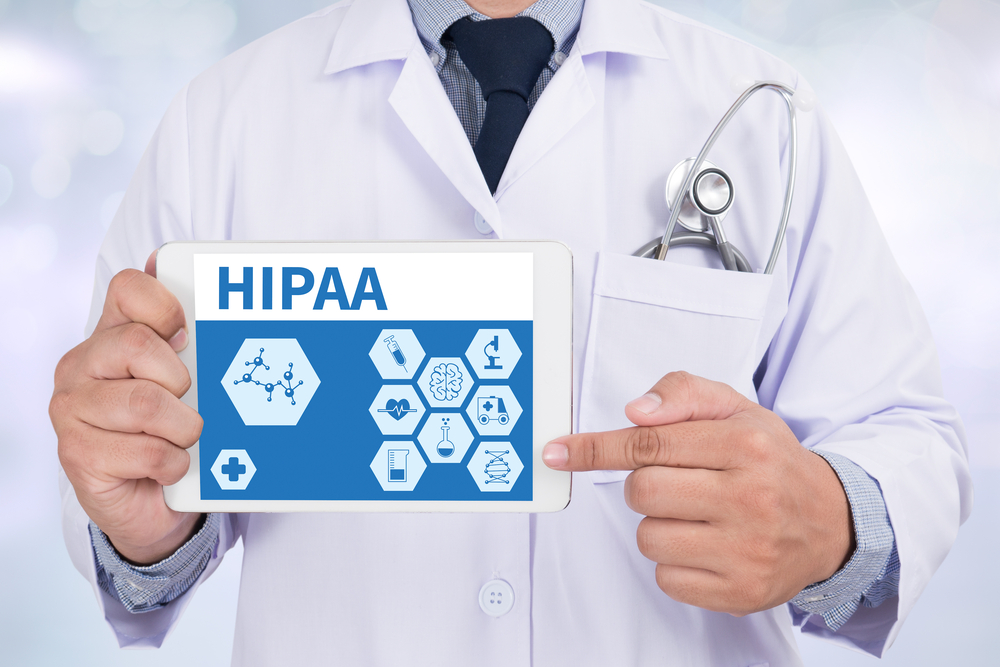 Why is HIPAA compliance necessary?
Ensuring HIPAA compliance is essential for various reasons:
Protect sensitive health information, which promotes patient privacy and confidentiality. By setting strict guidelines and regulations, HIPAA prevents unauthorized access or disclosure of individuals' data.
Complying with HIPAA regulations helps healthcare providers maintain patient trust by demonstrating a commitment to safeguarding their information.
Adhering to HIPAA rules encourages a culture of accountability within the healthcare industry, prompting organizations to implement robust security measures and regularly assess their systems for vulnerabilities. Complying with HIPAA also helps mitigate the risk of data breaches or cyberattacks, which can have severe consequences for patients and healthcare providers.
HIPAA compliance aligns with ethical standards by respecting patients' autonomy and guaranteeing their right to control their health information.
HIPAA compliance is crucial in the digital age to protect patient privacy, maintain trust in healthcare systems, promote accountability, and uphold ethical principles. For this reason, HIPAA-covered entities refer to vendors and communications service providers who meet the standards law requires. These must sign a Business Associate Agreement to establish a legally-binding relationship with the healthcare entities to guarantee the full safeguarding of ePHI (electronic personal health information).
Is WhatsApp HIPAA Compliant?
Healthcare professionals frequently use WhatsApp to exchange information with colleagues and patients. According to a 2019 survey, the most common uses of WhatsApp in the healthcare industry are:
sharing scientific data
scheduling appointments
discussing clinical situations with colleagues without disclosing patient-specific information.
interactions between healthcare professionals and patients, initiated mainly by patients
Many patients send images and videos, ask healthcare-related questions, and provide updates on clinical conditions or medication effects before a consultation. This is a common occurrence. However, Whatsapp is not HIPAA compliant, hence not suitable for sharing ePHI or providing online healthcare services in compliance with HIPAA regulations.
WhatsApp provides end-to-end encryption, but as we have previously seen, other criteria of HIPAA must be satisfied before the software can be deemed compliant. The software lacks access controls as it does not require users to enter a password for every session. It's challenging to conduct audits needed for HIPAA compliance because messages and attachments can be quickly deleted. At the same time, there is no guarantee that communications containing ePHI will be deleted entirely once an employee leaves the employment of a covered entity. Most importantly, WhatsApp does not sign BAA with a covered entity.
You may also like: How to Build a WhatsApp Clone App
Should Whatsapp be used in healthcare settings?
According to the HIPAA Journal, Whatsapp can be used but with proper precautions.
Healthcare providers can use WhatsApp to improve workflows and patient outcomes. Still, they should not communicate PHI as it lacks the necessary capabilities to comply with the HIPAA Security Rule. Therefore, healthcare professionals may use WhatsApp to communicate with each other or share de-identified patient health information. Otherwise, it may constitute a privacy and data safety breach.
Patients can send their Personal Health Information (PHI) through WhatsApp without violating HIPAA rules since they are not covered entities. However, once received by a healthcare professional, PHI should be added to the patient's medical record or placed in a designated record set – where the HIPAA Privacy and Security Rules protections will apply.
The rule of thumb is that when patients request private communication on WhatsApp, they must be informed it's not HIPAA compliant and provide their request in writing. Hence, for covered entities, initiating a conversation about PHI on WhatsApp without consent or accidentally sending a message could be considered an unauthorized disclosure and trigger an OCR investigation.
Overall, it is safer and more convenient for covered entities and healthcare professionals to use HIPAA-compliant video communication and chat tools. Many service providers and companies are willing to sign a HIPAA business associate agreement and abide by HIPAA compliance regulations.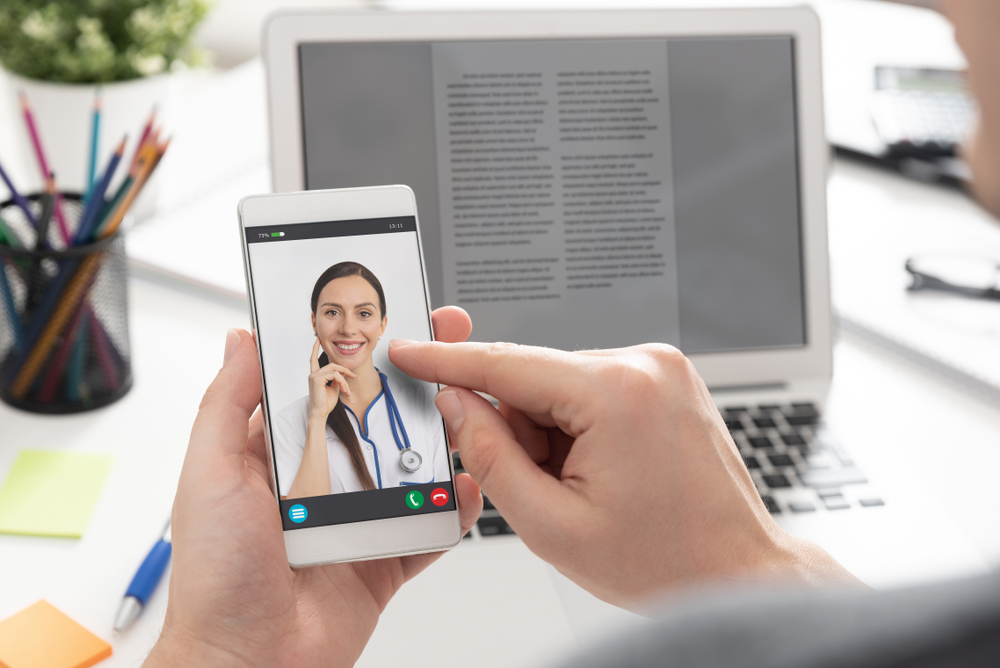 How to Add HIPAA-Compliant Video Conferencing Technology to a Telemed App
Privacy and security of patient information are paramount for telehealth and telemedicine apps. Choosing a reliable and reputable video conferencing platform that meets all HIPAA requirements is essential to achieve this. This platform should have:
robust encryption protocols to protect data transmission and storage
user authentication and access controls can help restrict unauthorized individuals from joining video sessions
two-factor authentication can enhance app security
end-to-end encryption for all video calls
screen sharing and file transfer can also help healthcare providers and patients collaborate effectively
regular security updates and vulnerability assessments
clear guidelines and training materials for healthcare providers and patients are also essential.
Healthcare providers can rely on multiple HIPAA-compliant video conferencing platforms on the market.
For small organizations, these platforms are a cost-effective choice. However, purpose-built telehealth apps offer better patient data privacy and security protection. Larger organizations may invest in their platform as they depend on more proposed features and reliable support from the development service provider.
For telehealth video conferencing apps, ZEGOCLOUD is the trusted solution. ZEGOCLOUD offers customizable APIs with over 50 components and 20 UIKits, which enables maximum scalability for telehealth businesses.
Talk to Expert
Learn more about our solutions and get your question answered.
Talk to us
Take your apps to the next level with our voice, video and chat APIs
10,000 minutes for free
4,000+ corporate clients
3 Billion daily call minutes