As a language model, ChatGPT is designed to answer questions, offer insights and provide solutions. One of the frequently asked questions is "does ChatGPT saves data?". If you are among those asking, in this article, we'll explore the details of how ChatGPT works and why it's a great tool for those seeking quick, reliable information without compromising their privacy.
Does ChatGPT Save Your Conversations?
ChatGPT is a widely used language model that many people rely on for quick and accurate information. However, some people are concerned about their privacy and wonder if ChatGPT saves their conversations. The good news is that ChatGPT does not store any conversations beyond session logs, which are deleted after a short period. Additionally, the session logs don't contain any personal information, making ChatGPT a safe tool to use. ChatGPT also provides conversation history, but your conversion data is not saved beyond your preference.
It's worth noting that ChatGPT may collect data from queries to enhance its performance, but this data is only used for research and development purposes and doesn't pose a threat to privacy. Therefore, you can use ChatGPT with confidence, knowing that your privacy is protected.
Overall, ChatGPT is a reliable and safe tool for seeking information. Whether you need to know about current events, products, or services, ChatGPT has got you covered. So, go ahead and ask ChatGPT any questions you have, without worrying about your privacy.
How to Save ChatGPT Conversation Data
Saving your ChatGPT data of conversation can be a useful way to keep track of the information provided. Here's a step-by-step guide on how to save your ChatGPT conversation:
1. Screenshot conversation
Take a screenshot of the conversation window using your device's built-in screenshot tool or a third-party app.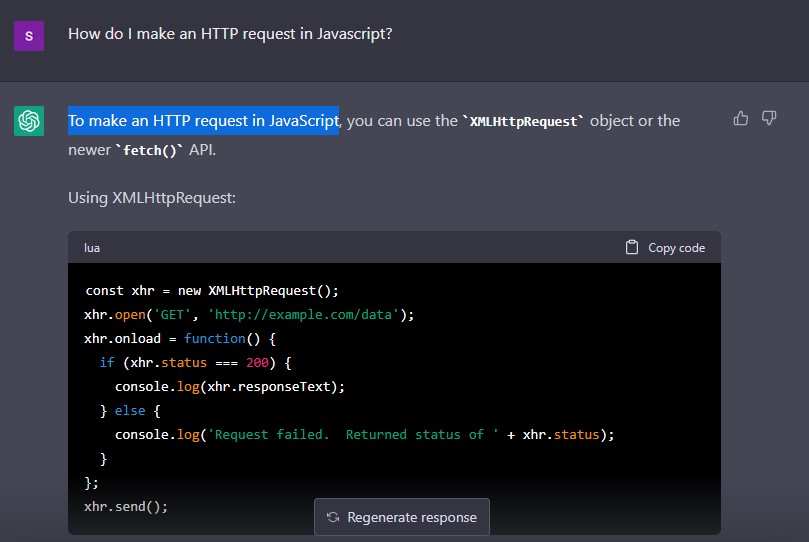 2. Copy the conversation
You can save the conversation text by copying and pasting it into a document or a note-taking application like Google Docs or Evernote.
3. Use the SaveGPT extension
Use the SaveGPT extension to export your ChatGPT conversation as a text file or PDF. This extension is available for various web browsers and provides a convenient way to save and organize your conversations.

4. Store the conversation
To maintain privacy, it is crucial to securely store your saved ChatGPT conversation in a safe location.
With these simple steps, you can easily save your ChatGPT conversation for future reference. The SaveGPT extension provides an excellent option for exporting conversations, and storing them in a secure location ensures that your information remains confidential.
How to Stay Safe While Using ChatGPT
While ChatGPT is a powerful language model that provides answers to a variety of questions. However, like any online platform, there are potential risks associated with its use. Here are five steps you can take to stay safe while using ChatGPT:
1. Be mindful of the information you share
Avoid sharing personal or sensitive information while interacting with ChatGPT. Even though ChatGPT is not human, it's essential to remember that the data is stored and can be accessed by others.
2. Use a VPN
Using a VPN is a great way to protect your online privacy and prevent unauthorized access to your data. It creates an encrypted connection between your device and the internet, making it difficult for anyone to intercept your data.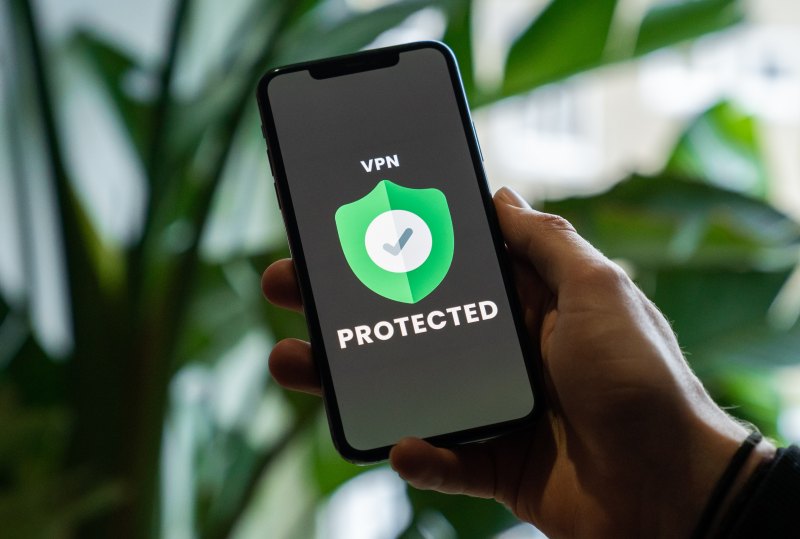 3. Use a reputable browser extension
Some browser extensions can help protect your privacy while using ChatGPT. Choose a reputable extension that will block tracking scripts and prevent third-party cookies from being installed on your device.
4. Use strong passwords
Always use strong and unique passwords for all your accounts, including ChatGPT. Avoid using the same password across multiple accounts, and consider using a password manager to help you generate and store secure passwords.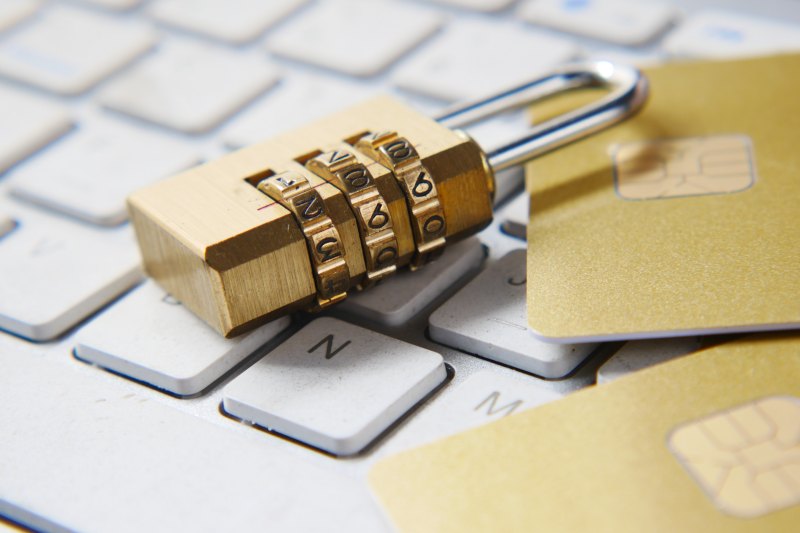 5. Be cautious of phishing attempts
Cybercriminals often use phishing attempts to trick users into giving up their personal information. Be cautious of any unsolicited emails or messages requesting your personal information, and never click on suspicious links.
Why ZEGOCLOUD Chat API to Add Chat Feature for Apps
In today's digital age, adding chat functionality to your app is essential for building better user engagement and customer satisfaction. However, building and maintaining an in-app chat feature can be complicated and time-consuming. That's where ZEGOCLOUD's In-app Chat API comes in.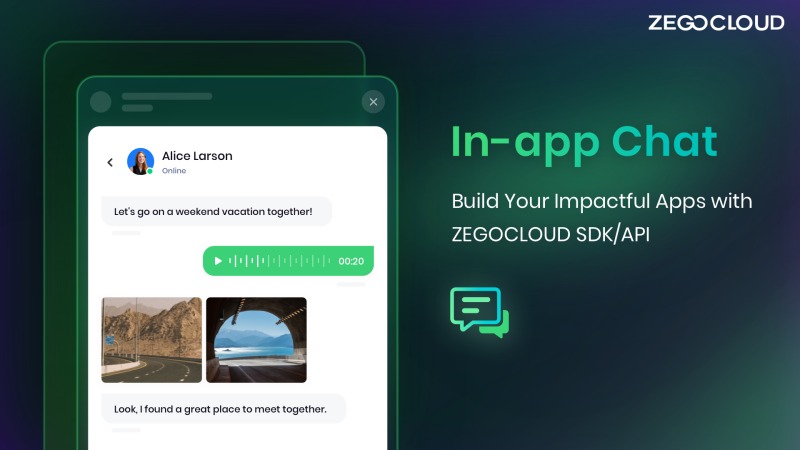 ZEGOCLOUD's In-app Chat API is an easy-to-use solution that allows you to quickly and effortlessly add chat functionality to your mobile or web application. This API provides a variety of features that can enhance user engagement, streamline communication, and help your app stand out from the competition. Here are four of its most important features:
1. Real-time messaging
With ZEGOCLOUD's In-app Chat API, you can enable real-time messaging between users. This means that your users can communicate with each other instantly, without any delay or lag. This feature is perfect for apps that require quick and efficient communication, such as social media platforms or on-demand service apps.
2. Customizable user interface
The In-app Chat API of ZEGOCLOUD provides a customizable user interface that can be tailored to match your app's branding and design. This means that you can create a seamless and consistent user experience, helping to build trust and credibility with your users.
3. Rich media support
It supports rich media such as images, videos, and GIFs, which can enhance user engagement and help your app stand out. This feature is especially useful for social media apps or e-commerce apps that require visual content.
4. Easy integration
ZEGOCLOUD's In-app Chat API is easy to integrate with your app, regardless of the programming language or platform you're using. This means that you can add chat functionality to your app without having to worry about complex integration issues.
Conclusion
ChatGPT does save data to improve its language model and provide better responses to user queries. However, users' privacy is highly valued, and ChatGPT adheres to strict data protection policies. As an AI language model, ChatGPT's purpose is to assist and provide accurate information while maintaining the confidentiality of users' personal information. With its commitment to data protection, ChatGPT offers a safe and secure platform for users to engage with AI technology.
If you're looking to add chat functionality to your app, look no further than the ZEGOCLOUD In-app Chat SDK. Sign up for a free 10,000 minutes per month.
Read more:
Talk to Expert
Learn more about our solutions and get your question answered.
Talk to us
Take your apps to the next level with our voice, video and chat APIs
10,000 minutes for free
4,000+ corporate clients
3 Billion daily call minutes