While ChatGPT has been well received across all working fields, complaints about its inconsistent responses have also been made. The main complaining point is that it works fine when answering short questions but starts getting inconsistent with long discussions. It has led people to wonder about the ChatGPT character limit. This article will explain all the current speculations about the limits of ChatGPT.
What is ChatGPT's Character Limit
"Does ChatGPT have a word limit" is a question that does not have an absolute answer. The reason is that OpenAI, the developer of ChatGPT, has released no such information. All the numbers you see online are from people's personal experiences. However, those experiences are not consistent for everyone. Some people had problems getting short responses, while others have written complete articles through ChatGPT.
That's why defining the solid cap for the ChatGPT character limit is difficult. When you ask the same question to ChatGPT itself, it will also tell you there is no specific limit. After running many experiments, it is believed by many experts that 4096 characters per response is the ChatGPT limit. There is also speculation of hard limits on tokens used by ChatGPT to maintain conversation flow.
What is the token limit? Again, there are no concrete answers. The best guess by experts is that ChatGPT can only follow the conversation up to 4000 messages in total. You can also test the limit of ChatGPT using different questions. Where ChatGPT becomes unresponsive or starts to lose the conversation flow, you have likely hit the limit.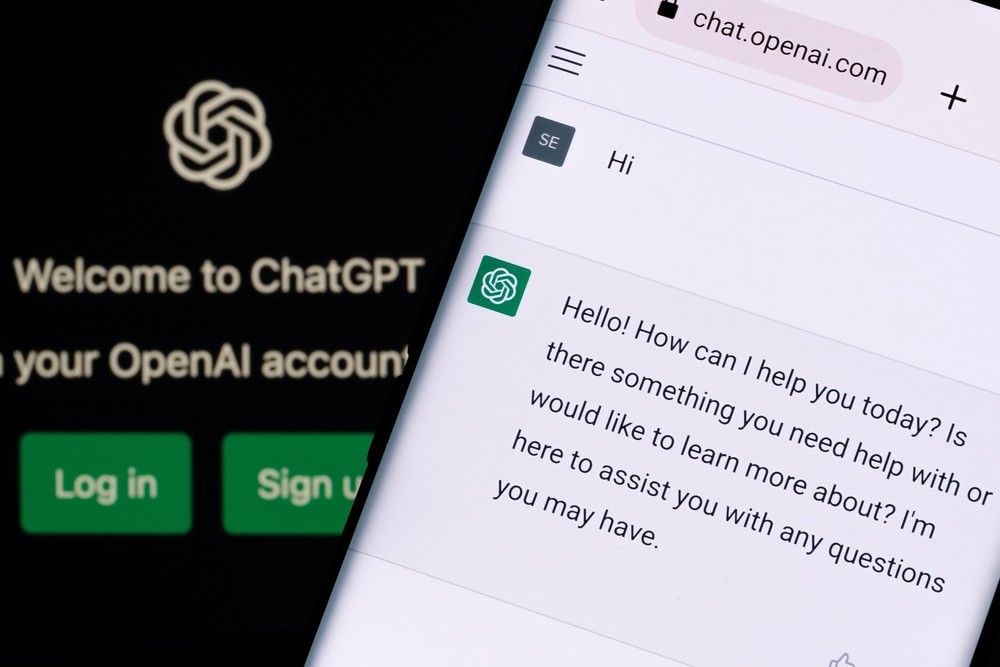 Why Does ChatGPT Have a Character Limit
It is easy to get frustrated and wonder why ChatGPT has a character limit. Despite your dissatisfaction, having a character limit is essential for an AI-powered chatbot like ChatGPT to work efficiently. There is a huge database at the backend of ChatGPT, which it needs to access every time you put forward a query. So having a character limit on questions and answers is essential to avoid system crashes.
There are many other technical, logistical, and performance-related reasons which cause the ChatGPT word limit. Some of the reasons for this particular limitation in ChatGPT are discussed below:
Resources: ChatGPT needs a vast number of different computational resources to work smoothly. These resources are limited and need to be used as efficiently as possible. Putting a character or word limit on responses ensures that the bot doesn't crash due to a lack of extra resources.
Complexity: Long inputs or outputs will only make things more complex. The longer your question is, the harder it is to answer correctly. The needlessly long questions only end up confusing the AI, and it starts giving wrong or incomplete answers. It is both waste of your time and computer resources.
Relevance: The problem with long answers is that they usually deviate from the actual point. If there is a limit on characters, ChatGPT will try to answer as accurately and concisely as possible. With limited characters for input, the user will also stick to the point when asking questions.
User Satisfaction: While short answers may annoy some users, long answers will create dissatisfaction among the majority of users. Most people prefer short and accurate answers to their queries rather than long ramblings. It is also hard to maintain focus and understanding when reading long responses.
What Will ChatGPT Character Limit Impact Users
Are you aware of how much the supposed ChatGPT rate limit will impact the users depending on how they use it? The ChatGPT character limit will not greatly impact users who need quick and concise answers. As for users who are into writing and research fields, it can be problematic as they need longer and more detailed answers.
The ChatGPT word limit for output will also force users to be creative in questions to get the most out of this AI-powered bot. They will need to adopt the limitation of ChatGPT to get proper answers. Users can overcome the character limit by dividing the query into different parts if they get unfinished answers.
Doing it will consume fewer resources and time, and the results will also be relevant and accurate. For long conversations, users will have to place their questions in a way that is easier for the AI to follow.
Why ZEGOCLOUD Chat API to Add Chat Feature for Apps
The success of ChatGPT is clear evidence that using powerful chatting capabilities can make them popular among users. While you may not have a budget as huge as OpenAI, developing the best chatting app is still possible. There is no better answer than ZEGOCLOUD in-app chat API for a powerful chatting platform at a minimal cost.

It offers numerous unique and powerful chatting features that help your platform stand out. You will get features like offline messages, message history, push notifications, unread message count, and many more. Users will be able to initiate chats in one-to-one and groups. This API will also enable your platform to simultaneously send and receive millions of messages.
Main Features
Understanding why ZEGOCLOUD in-app chat API is widely popular becomes easier when you look at its features. Explained below are some of the main features of this amazing API:
The rising cyber threats have made people very conscience of their digital data. It means you will need to ensure that your chatting platform has the latest privacy and data protection technology. That's where ZEGOCLOUD in-app chat API helps you with AES-256 end-to-end encryption for all communications. This API is also HIPPA and GDPR-compliant.
If you intend to build a telehealth app, using ZEGOCLOUD in-app chat API is the right choice. Due to its compliance with HIPPA and GDPR, all the one-on-one chats between doctors and patients will remain secure. The health care providers will also be able to receive and share medical records due to the secure file-sharing feature.
When using a chatting platform built with ZEGOCLOUD in-app chat API, users will be able to access their messages even when offline. It is an important feature that ensures they always have access to their message history, even if their internet connection is unstable. Users also get to access the push notifications feature to ensure their messages are delivered to the recipients.
Working from home is a common trend nowadays. It became more common after the recent pandemic forced people into long lockdowns. To help users working from home, ZEGOCLOUD has introduced many dedicated features in its in-app chat API for the team chat app. Through it, users can create different channels with their team members and hold secure group chats for smooth work.
Conclusion
Despite concerns about the ChatGPT character limit, it is not that big of an issue. Even if the supposed 4096 characters limit is true, it is still more than enough to answer most of the questions with the required details. The most sensible choice when looking at options to develop a great chat app is ZEGOCLOUD in-app chat API.
Read more:
Talk to Expert
Learn more about our solutions and get your question answered.
Talk to us
Take your apps to the next level with our voice, video and chat APIs
10,000 minutes for free
4,000+ corporate clients
3 Billion daily call minutes