Content Creation AI Tools are becoming increasingly popular among content creators and writers. Saving time without sacrificing content quality is the number one priority for anyone. AI Tools help streamline content creation, allowing us to focus on creative aspects rather than time-consuming tasks.
This article will list the most famous content creation AI tools anyone should know and use!
1. Spreading, AI-Powered Content Creation Tool
Powered by cutting-edge AI technology, Spreading is more than just a content creation tool—it's a revolution for developers seeking to elevate their documentation game. Whether you're drafting technical guides, user manuals, or any other professional content, Spreading ensures every word resonates with clarity and precision.
But it doesn't stop at creation. Spreading understands the complexities of managing vast amounts of information. That's why it comes equipped with an intuitive AI knowledge base management system, allowing developers to organize, categorize, and retrieve documents with ease. Say goodbye to the days of sifting through cluttered folders or struggling with outdated content. With Spreading, every piece of knowledge is right at your fingertips, updated in real-time, and curated to perfection.
In a world where information is power, Spreading empowers developers to harness that power effectively. It's not just about creating content; it's about crafting content that stands out, speaks volumes, and serves its purpose flawlessly. Dive into a seamless experience of documentation creation and management with Spreading—the ultimate AI-powered knowledge base tool for the modern developer.

2. Quillbot, the king of paraphrasing
Quillbot is an AI-powered writing assistant that helps users quickly generate unique content. The software understands the context of a user's writing thanks to natural language processing and suggests relevant words and phrases for original and effective essays. Usually, people use it to rephrase written content, delivering the same meaning or message differently. However, this does not mean you can copy-paste existing content and just substitute words with synonyms and repurpose them differently. It could still lead to plagiarism! Yet, Qillbot does an impressive job of suggesting how to write a sentence enriched with idioms, refined language, and natural expressions. Indeed, it's the best paraphrasing and content-creation AI tool.
It is free to use under the 125 characters limit, but you can enjoy endless paraphrasing opportunities with an upgrade. You can also set your writing style, tone, number of synonyms, and more. A content creation AI tool for those who provide written outputs daily!
3. Write from scratch with GPT-3
We can not avoid mentioning the master of content creation AI tools in the latest months. Since OpenAI released this tool, millions worldwide have saved hours from writing long, complex texts or drafting outlines.
GPT-3 is an AI super chatbot that can perform numerous tasks. Among them generating texts using natural language processing based on a user's input. It is an excellent tool for content creators who need to deliver unique content quickly. ChatGPT-3 is accessible for free. However, a subscription guarantees more content production.
Many warn how outputs generated by Chat GPT-3 or any similar AI tool might sound similar or redundant. It is an excellent practice to review the content, polish it, and give that human touch that articles need to be user and search-engine friendly. Or else, use it to get a good article structure and outline to follow. Content creation AI tools like GPT-3 provide huge help but do not substitute us!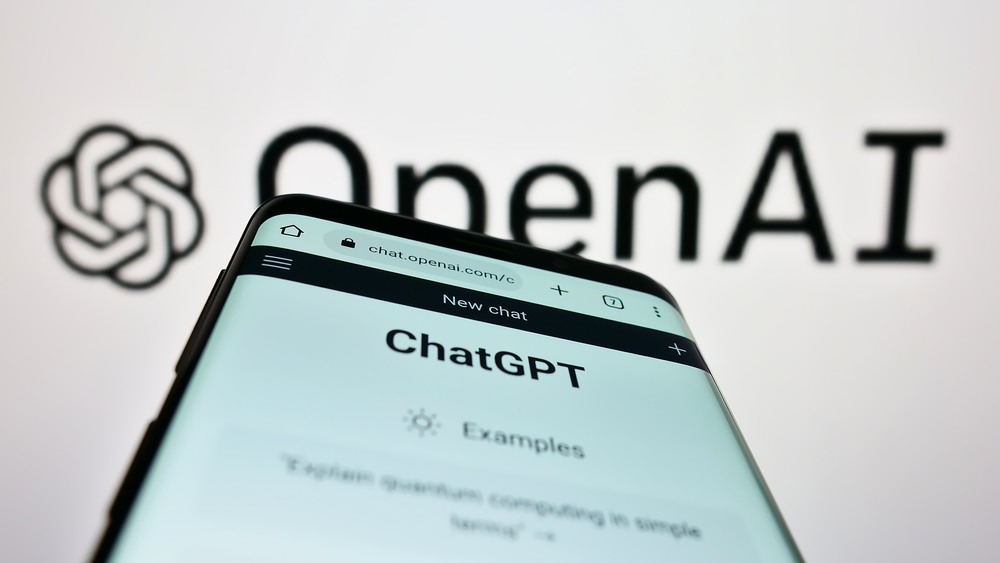 4. PlaygroundAI, a popular Visual Content Creation AI tool
Content writers and creators often use images and photographs to enrich and improve content. Many websites allow people to download royalty-free images, such as Pexel, Pixabay, Unsplash, and Canva. However, the emerging trend is to use Artificial Intelligence powered tools to create exclusive and original visual content.
PlaygroundAI stands out among content creation AI tools as one of the best for image production. It enables producers to input photographs as prompts to develop fresh and unique images with AI technology. This platform designs bespoke pictures to match the style and tone of any material you may give as an example. Afterward, you can personalize the AI pictures by altering color, shape, and texture.
5. Alive pictures with Deep Nostalgia
AI pictures may also be animated. Many software can perform remarkable things like animate images as animations become popular. Deep Nostalgia is one of the most well-known. The name hints at how famous it has evolved since it has allowed millions of people to view their loved ones who have passed on smiling and staring into their eyes.
Its technology is outstanding, and it almost instinctively follows the motions of the face in the photo. Pictures are converted into short video snippets. Deep Nostalgia is excellent for a unique and authentic touch based on your material.
6. Tome, the Storytelling Content Creation AI tool
Effective presentation requires creativity, clarity, and excellent quality. Anybody who has worked or studied has had to assemble several slides to convey a project or topic. We all know how long it takes to get a satisfactory product in form and substance. However, the long hours of editing and drafting are now a distant memory. Indeed, content creation AI tools enable you to design a presentation from scratch in minutes.
The most impressive and widely used is Tome. It allows you to create elegant, professional presentations by entering a title or topic. Then, it will build a fully-loaded slide deck with all the material you want. Thanks to its complex algorithms and NLP (natural language processing) technology, Tome understands what you're trying to say and builds a fully-loaded slide deck with all the material you want.
A time savior and assistant at your disposal. This AI tool is ideal for the following:
Product Management
Design
Engineering
Tome is available for free in its demo version. For professional use, it requires a subscription plan.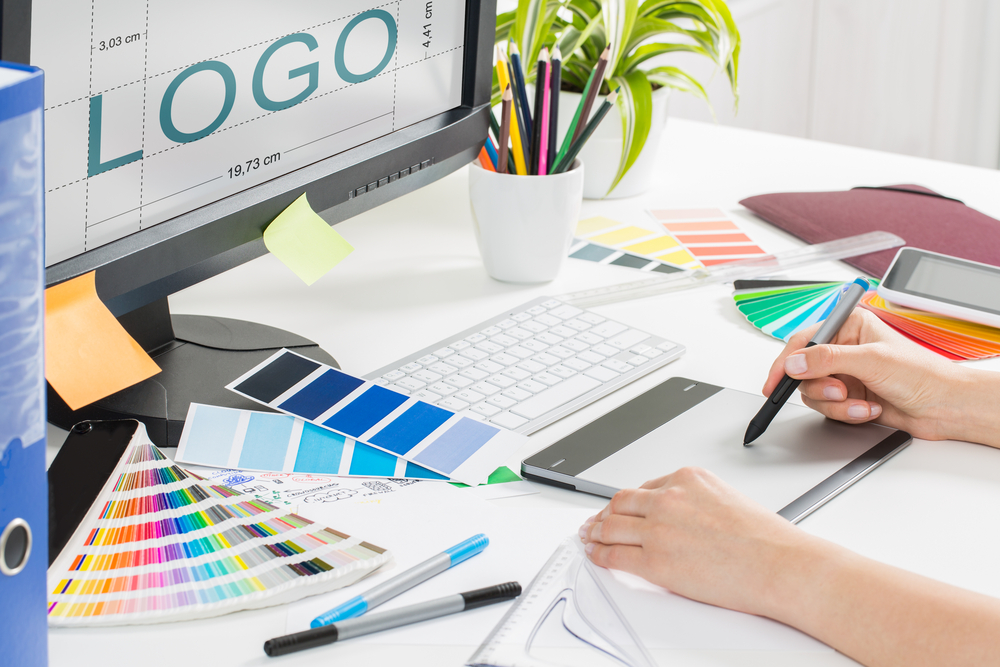 7. Flair, the Branded Content AI Designer
AI content production tools have made tremendous progress in generating material for professional contexts such as business and marketing, particularly in the last year. Here, aside from the aesthetics of the material, it is also important that it targets a specific target audience.
Branded graphics have always taken considerable time and resources, but now it's no longer true with content creation AI tools like Flair. It's an AI design tool that makes branded graphics starting from a picture of an item. Flair will take care of the entire design component by giving several solutions if you are short on ideas and inspiration.
It's easy and intuitive to use by simply dragging product photographs into the canvas and adding some pictures to explain the situation. Then one can edit as desired and export the final result.
Indeed, a vital tool is excellent news for small businesses. Still, it also generates dissatisfaction among professionals in the graphic design field who have long done this for a job. Innovation, on the other hand, cannot be halted!
8. Synthesia, AI Video Generation Platform
Instead, we are now introducing a platform for creating AI video content that has wholly supplanted competitors. Synthesia has permanently altered the world of producing video content for prominent social media platforms and websites.
This software uses advanced AI to build lifelike digital avatars that read whatever screenplay you give them. It is mainly intended to assist businesses and individuals in creating professional-looking films without having to display their faces.
Synthesia.io is straightforward and quickly generates your content. If you don't want to sound 'too much AI' and want to stick to your human voice instead, opt for recording your voiceovers. However, pre-recorded voices are impressively good.
The best aspect of this content creation AI tool is that it is inexpensive, allowing you to make endless videos for a small payment. Categories and businesses that use Synthesia.io enthusiastically are:
Course Creators, YouTubers, Bloggers
Real Estate Companies, Small Businesses, Online stores
Video Marketing Agencies, Freelancers, Digital Product Creators
SaaS Businesses, Digital marketing agencies
9. Baetoven is the best choice for AI Audio Content Creation with
We know it's essential to have a sound base on videos or podcasts, and too often, our favorite tracks aren't royalty-free. If you misuse some audio, you may face copyright issues! However, thanks to platforms like Beethoven, AI-powered tools provide a solution.
Beatoven is an artificial intelligence-powered music platform that allows you to produce royalty-free music, ideal for taking your material to the next level. You don't need to be a music specialist to get started because the site is highly user-friendly. Simply choose a genre or style that matches your attitude, and adjust the mood and length to utilize Beatoven. Anyone can compose a final output with unique and original music with only a few clicks.
For beginners, Beatoven has lots of tutorials to get started. So, let your imagination run wild, and AI translate it into cool sounds and music!
10. Cleanvoice AI, the Podcaster's favorite
Podcasts have become a popular way of producing and consuming content. Those with one know how time-consuming it is to cut, edit, and reduce unwelcome noises and sounds during recordings.
In this case, AI tools also rescue and save substantial time cleaning and polishing records. That's what Cleanvoice does impressively!
This AI-powered program can edit podcast episodes automatically, leaving content creators entirely focused on crafting quality content while technology handles the rest. It recognizes and eliminates filler sounds such as ums, ahs, and so on in various languages, including German and French. The program can even recognize accents from other nations, such as Australia or Ireland. Not only voice sounds but Cleanvoice also detects clicking, lip-smacking, and stuttering when recording audio.
Cleanvoice has a free one-month trial, following which you can upgrade to keep using the AI tool. This is a game changer, allowing us to deliver clean audio outputs, saving tons of time and energy.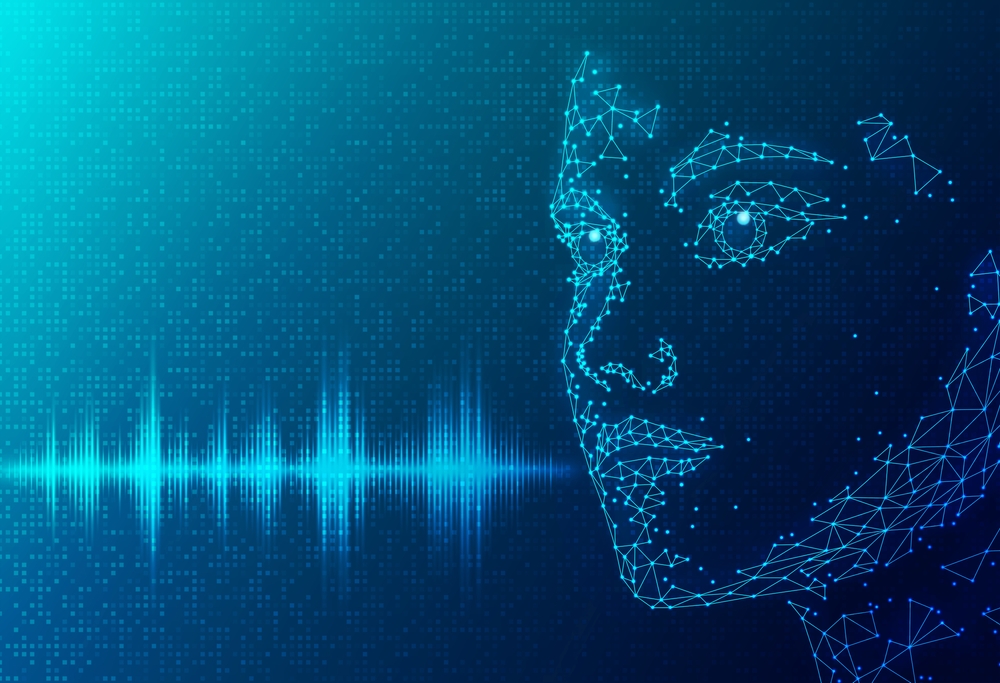 11. Cleanup, the AI tool to remove undesired objects
Speaking of cleaning and removing undesired things, content creators spend a lot of time polishing, even when it comes to pictures and videos.
Also, when cleaning and eliminating unwanted items, content creators and editors spend a lot of time refining photographs and videos. Let's better say used to spend since AI tools now offer powerful solutions for photo editors, photographers, and marketers, who want to save time and effort when cleaning up their images.
One of the most popular, simple yet powerful, is Cleanup. It is ideal for removing objects, defects, people, or text from pictures. It does it without leaving smears and lines, which, typically, many programs do. It is suitable for multiple use cases like:
Photographers
Creative Agencies
Real Estate
E-commerce
Remove text, logo, or watermark
Developers API
It has multiple subscription plans, but you can use it for free with no quantity limits, only a 720p quality limit.
12. Grammarly, the Content Creation AI Tool for writing
Grammarly is one of the most popular AI-powered content production tools millions worldwide use daily. It's an automatic writing helper that provides users with real-time grammar, spelling, and punctuation criticism. It also suggests improvements to word choice and sentence structure. Grammarly is a fantastic tool for:
Authors who want to guarantee their material is free of errors and well-written
Students who wish to improve their writing skills and deliver good-quality papers
Anyone who wants to send properly written emails and texts
Businesses that need to issue essential documents that need perfect polishing
Marketers who wish to convey more authority and confidence and enhance trust
Grammarly is available for free. But, the upgrade ensures additional suggestions and hints, more exact corrections, and more writing style and format options. Accessible via Chrome extension or app on the web.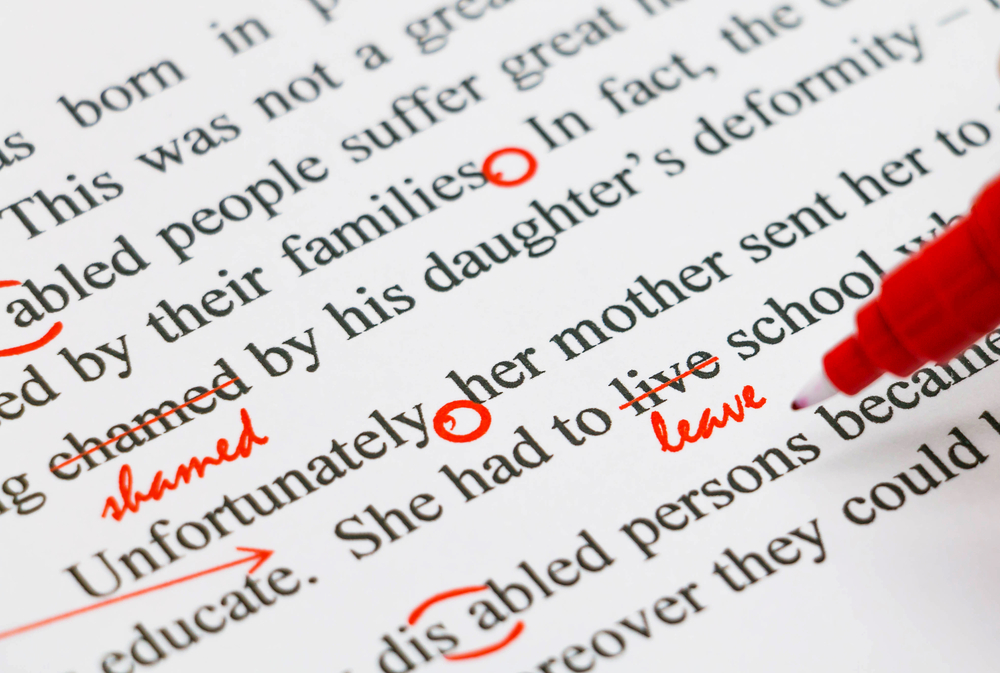 Conclusion
Content marketing, design, and content production have all been altered by content creation AI tools. These technologies can make creating high-quality material more accessible and faster while enhancing performance. An AI tool may help you produce conversion-optimized copy, develop branded content, build a knowledge base, compose new music, or clean up photos. The software and programs discussed above are only a few AI choices available to meet your needs.
AI tools also affect and improve the way we communicate and stay online. Video calls and live streaming often offer image improvement options or creative filters. Furthermore, AI enhances lighting and image quality, improving the overall quality of communication. Real-time communication solutions providers like ZEGOCLOUD exploit cutting-edge AI algorithms capable of high-precision human body detection and positioning. These algorithms effectively work under challenging scenarios such as selfies and video capturing. ZEGOCLOUD solutions provide various AI-powered real-time video effects, such as face beautification, AR effects, picture segmentation, and more.
To conclude, we are just at the beginning of content creation AI tools deployment. AI will increasingly be central to our daily work life and beyond!
Read more:
Talk to Expert
Learn more about our solutions and get your question answered.
Talk to us
Take your apps to the next level with our voice, video and chat APIs
10,000 minutes for free
4,000+ corporate clients
3 Billion daily call minutes