In today's global business environment, remote communication has become the norm. It would not have been possible without reliable video conferencing platforms. Among them, cloud video conferencing services have been dominating the market. If you are also looking for a cloud video conferencing platform, this article will explain the 5 best cloud video conferencing services.
5 Popular Cloud Video Conferencing Software
Deciding on which cloud video conferencing software is great can be subjective. As everyone has different needs, the best tool for them would be the one who satisfies those requirements. Below is the list of 5 popular cloud video conferencing services suitable for every type of business:
Currently, the most used cloud video conferencing app, Zoom, is a great choice for both businesses and individuals. It is a popular app that offers high-quality video and audio calls, screen sharing, whiteboards, and text chat. Moreover, it has become a default choice for remote work, distance learning, and online events nowadays.
Its free package allows 100 users per video conference; you can increase it to 1000 participants after paying. Additionally, it has a friendly user interface which makes it easy to use by people from all backgrounds.
Key Features
Participants in Zoom can share their screens with others during a video call or conference, which makes it easier to collaborate on projects.
It is also possible for users to change their background to a pre-selected image or a custom one, which is excellent for ensuring privacy.
Zoom allows the host of a video conference to split the meeting into smaller groups for discussions and work.
It is an excellent choice for a cloud-based video conferencing platform due to its amazing video chat features. A most talked about feature of GoTo Meeting is its high-definition video and audio quality, which is immensely popular among users. Additionally, it offers a robust number of collaboration features. These features include screen sharing, drawing tools, voice chat, file transfer, etc.
GoTo Meeting is available for all major platforms like Windows, Mac, Android, and iOS. Furthermore, it ensures strong security measures for the safety and privacy of all its users.
Key Features
You can integrate this app into Google Calendar, allowing you to preschedule video meetings.
When in a video conference, users can share their entire screen or part of their screen with other participants.
GoTo Meeting also allows users to record and export video meetings in different file formats.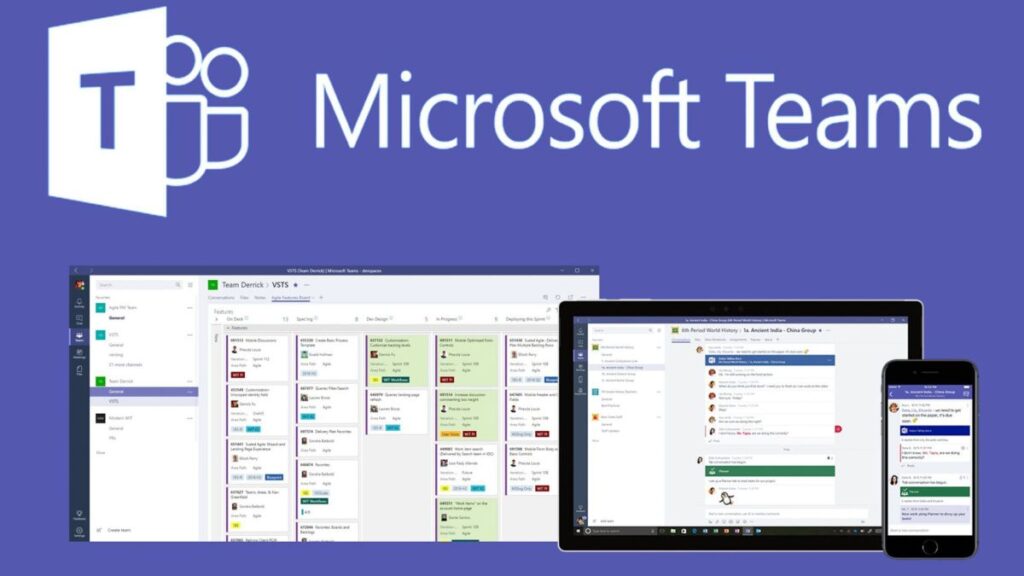 Developed by Microsoft, Microsoft Team is the best tool if your reason for choosing a cloud video conferencing tool is team collaboration. Microsoft designed it to support the needs of organizations where employees are in thousands. Since the beginning, it was introduced as a part of Office 365 suit; the tool provides seamless integration for MS Office apps.
While it offers a free version as a stand-alone app, it has only a few features. As for the paid subscription, the price differs according to your business.
Key Features
It has a live caption tool that provides you the captions of what others are in the meeting, ensuring you don't miss anything.
If you are in a video conference and want to ask something, it allows you to use the raise-hand feature to get the speaker's attention.
Microsoft Team works in full sync with other MS products, like Word, Excel, PowerPoint, etc.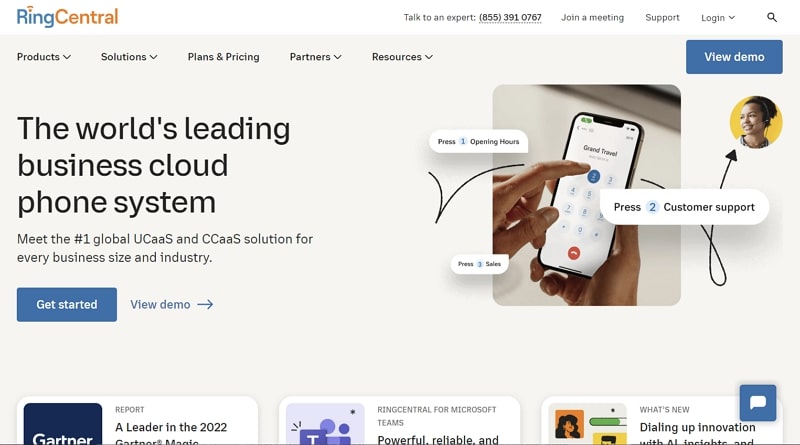 Another popular cloud-based video conferencing tool, RingCentral, enables businesses to communicate and collaborate seamlessly. It provides everything when it comes to video conferencing, from virtual meetings to large webinars. The clean and simple interface of this app is also a plus. This simple design allows users to quickly start or join a meeting without issues.
RingCentral is also able to integrate with other business applications and services. For example, you can integrate it with popular apps like Salesforce, MS Office, and Google Workspace.
Key Features
It is a highly secure platform for users with data encryption, two-factor verification, role-based access, etc.
This tool has amazing team collaboration features like screen sharing, whiteboards, drawing tools, file sharing, and many others.
Want to launch your product? You can do it on RingCentral by holding large webinars.
Widely used for video conferences and meetings, Skype is a trusted and reliable cloud video conferencing software. It has long been a favorite choice of people and businesses for video calls. Before the popularity of Zoom, it was the most popular video conferencing platform. You can also use it to call landline numbers worldwide and get an international Skype number for your business.
Skype is available on all the currently in-use platforms making it a go-to choice for many businesses. Moreover, it also supports many other features, such as recording, file sharing, and screen sharing.
Key Features
Skype allows users to make voice and video call with up to 100 participants per call.
There is also a translator tool in Skype that can translate voice and text messages live for more than 60 languages.
It offers end-to-end encryption for all communications to ensure user privacy and data protection.
Why ZEGOCLOUD SDK for Cloud Video Conferencing
Has none of the apps from the list given above left an impression on you? In this situation, the best thing to do is develop your own cloud-based video conferencing app. If your main issue with this proposal is the cost and time it will take, there is no need to worry. With ZEGOCLOUD Video Conference UIKits, you can develop your dream video conference app at a negligible cost.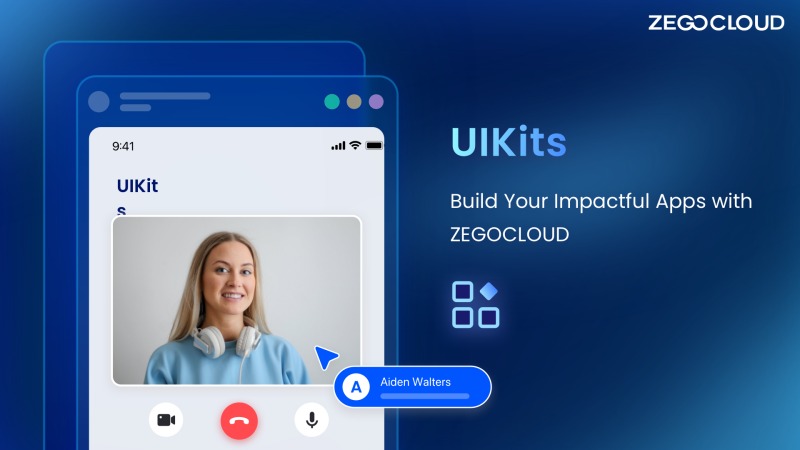 With the pre-built UIKits, you will be able to reduce the development to the minimum and focus on other essential things. It is also highly customizable and allows you complete control to mold it the way you want. During the customization process, you can tailor it to suit your business needs.
ZEGOCLOUD Video Conference UIKits
Using ZEGOCLOUD Video Conference UIKits, you can add real-time audio and video conferencing capabilities to your existing platform or create a new one. It has a wide range of embedded features that ensure your platform ranks among the top. These features include multi-user audio/video conferences, adaptive video layouts, device management, etc.
It allows you to develop a highly secure cloud video conferencing platform where all communications will have encryption enabled. Moreover, its encryption algorithms include TLS 1.2 and AES 256-bit end-to-end encryption. For further assurance of data protection to your users, it also complies with HIPAA and GDPR.
Conclusion
Cloud video conferencing services will be more important as 2023 progresses. Thus, if you are running a business or agency, using a cloud-based video conferencing tool can be helpful. With the help of ZEGOCLOUD Video Conference UIKits, you can also build your own cloud video conferencing app. This app can have all the features you want to see in a video conferencing platform.
Talk to Expert
Learn more about our solutions and get your question answered.
Talk to us
Take your apps to the next level with our voice, video and chat APIs
10,000 minutes for free
4,000+ corporate clients
3 Billion daily call minutes