Voice Group Chat has become an essential tool for collaboration, social interaction, and team engagement. Therefore, many developers are wondering about implementing voice group chat in their applications or platform. It will be much easier if you have the right approach and tools. No worries! This guide will explore the key steps and considerations in implementing Voice Group Chat, ensuring a user-friendly and efficient experience.
What is Voice Group Chat?
Voice Group Chat refers to a communication method that allows multiple participants to engage in real-time voice conversation within a shared virtual space. Unlike one-on-one voice calls, Voice Group Chat enables several people to talk, listen, and interact simultaneously, much like a traditional face-to-face group conversation.
Key Features of Voice Group Chat:
Multiple Participants: Allows several users to join the conversation, either speaking or listening.
Real-Time Interaction: Offers immediate communication, enabling participants to respond and interact in real time.
Accessibility: Can be accessed through various devices such as smartphones, tablets, laptops, or desktop computers.
Moderation Tools: Often includes options for muting, unmuting, or removing participants, giving control to a host or moderator.
Integration with Other Media: This may include options to share text, images, videos, or screen sharing alongside voice chat.
Security and Privacy: Often includes encryption and privacy settings to protect the conversation and participants' information.
5 Best Voice Group Chat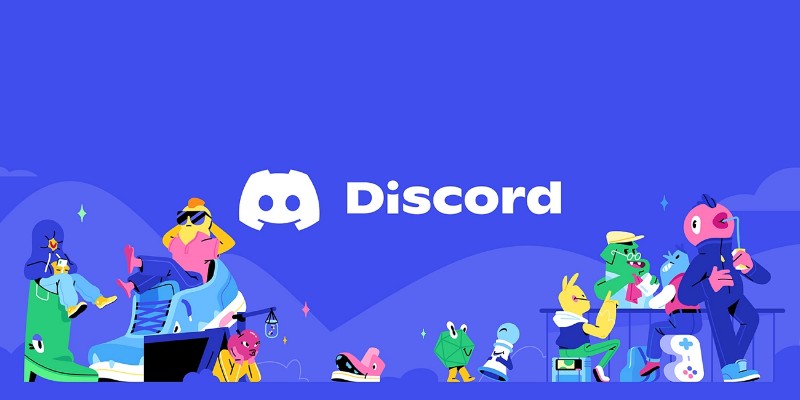 Popular among gamers, Discord offers voice, video, and text communication. It's known for its low-latency voice chat and community-building features.
Features:
Voice channels for group communication
Integration with gaming platforms
Customizable servers and roles
Screen sharing and video calls
Available on multiple devices
Pros:
Low-latency voice channels ideal for real-time communication
Customizable servers and roles
Integration with gaming platforms
Free to use with optional premium features
Available on multiple devices
Cons:
Can be overwhelming for new users due to the numerous features
Some concerns about content moderation in public servers
The audio quality may vary depending on the server location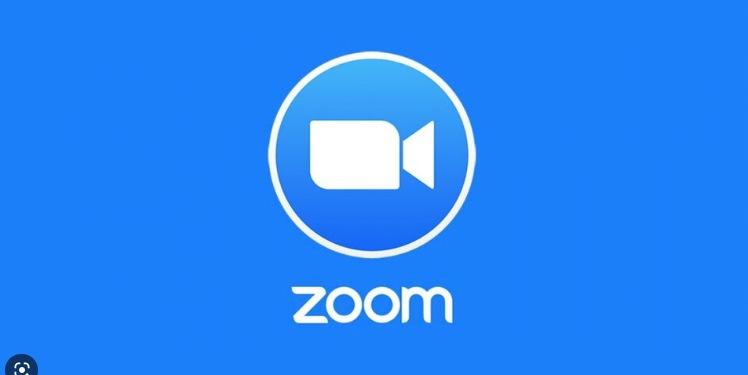 Widely used for professional meetings, Zoom offers high-quality voice and video conferencing, making it suitable for business and personal use.
Features:
High-quality voice and video
Breakout rooms for subgroup discussions
Recording capabilities
Screen sharing
Strong security measures
Pros:
High-quality voice and video conferencing
Breakout rooms for subgroup discussions
Robust security measures
Integration with various productivity tools
Wide adoption in professional settings
Cons:
The free version has a 40-minute limit on group meetings
Requires download and installation of software
Previous concerns about privacy and security (though addressed in updates)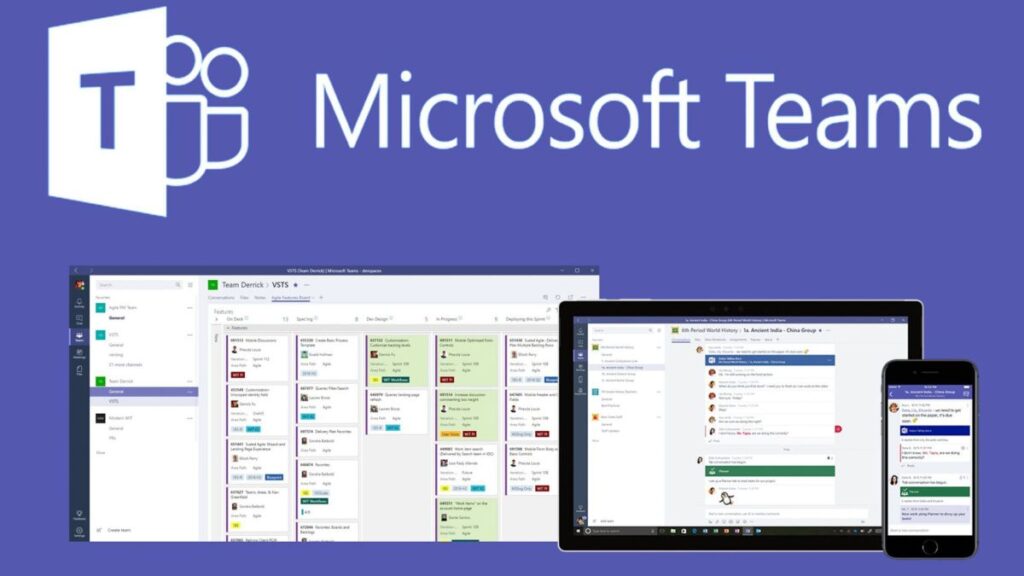 Integrated with Microsoft Office 365, Teams is designed for collaboration within businesses, offering voice, video, and text communication.
Features:
Team collaboration channels
Integration with Microsoft Office apps
Meeting scheduling
File sharing
Secure communication
Pros:
Seamless integration with Microsoft Office 365
Comprehensive collaboration tools, including file sharing
Scheduling and calendar management
Secure communication
Suitable for businesses and remote teams
Cons:
Can be complex for casual or non-business users
Requires Microsoft 365 subscription for full features
May experience occasional performance issues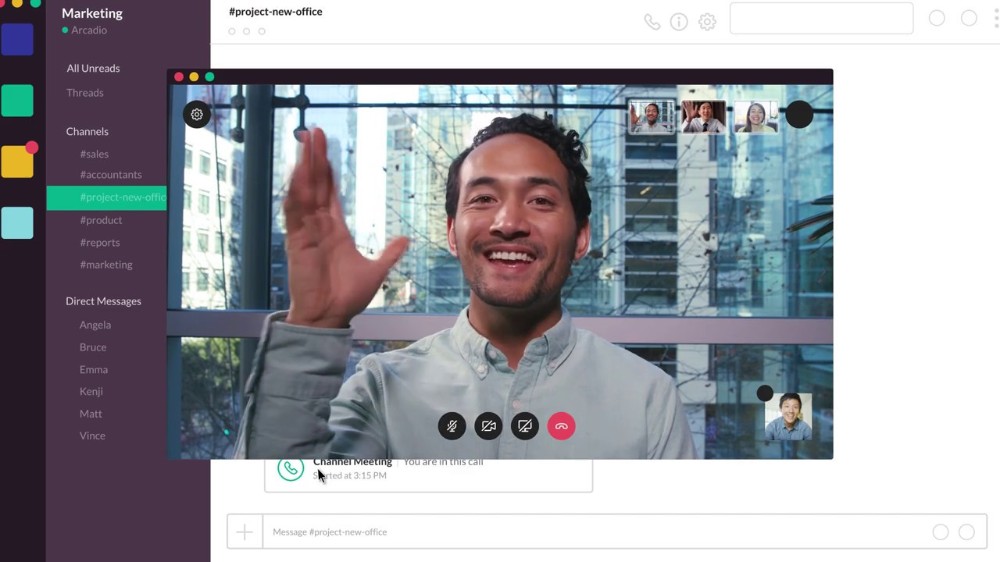 Slack is a collaboration hub that offers voice and video calls alongside its robust text chat features. It's popular among businesses and remote teams.
Features:
Voice and video calls within channels
Integration with various productivity tools
File sharing
Customizable notifications
Available on multiple devices
Pros:
User-friendly design and navigation
Integration with various productivity tools
Voice and video calls within channels
Customizable notifications and organization
Suitable for professional collaboration
Cons:
The free version has limitations on message history and integrations
Can become cluttered with extensive use
Voice and video call features may not be as robust as dedicated conferencing tools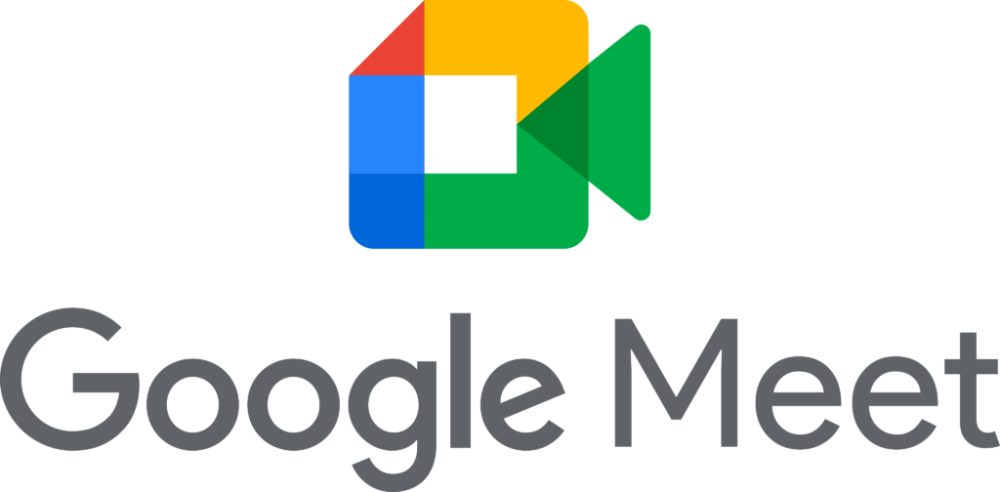 Part of Google Workspace, Google Meet provides secure video conferencing, including voice group chat, suitable for businesses and educational institutions.
Features:
Secure encryption
Live captions
Integration with Google Calendar
High-definition video and audio
Available on the web and mobile
Pros:
Secure encryption and privacy features
Integration with Google Calendar and Drive
High-definition video and audio
Live captions and accessibility features
Available on the web and mobile without needing to install software
Cons:
Requires a Google account for hosting meetings
The free version has limitations on meeting duration and participants
Some features may require a Google Workspace subscription
These 5 platforms represent some of the best options for Voice Group Chat, each catering to different needs and preferences. Whether for gaming, professional collaboration, or social interaction, these platforms offer a range of features to enhance the group voice chat experience. Always consider factors like security, accessibility, and specific functionalities when choosing the platform that best fits your requirements.
Grow Business with ZEGOCLOUD Voice Group Chat SDK
In supporting multiple customers in live broadcast and social networking, ZEGOCLOUD has deepened the integration of live broadcast technologies and the pan-entertainment industry. With a deep understanding of customer needs, the ZEGOCLOUD ChatRoom Solution offers an array of voice group chat formats for social networking and pan-entertainment customers based on the subtly different operations of voice social networking via optimized functions and detailed configuration at the low level.
Taking all functions required by voice social networking products, the ZEGOCLOUD Voice Chat Room Solution comprises 3 modules:
Mic-to-Mic: group voice chat
Playing music: playing background music or ambient sound effects
Backend optimization: supporting the APP to keep running in the background and in-game voice chatting after switching
1.Mic-to-Mic: group voice chat
Group voice chat generally depends on the multi-mic to mic technology. It would be difficult for the platform to perform R&D all by itself:
a. need to independently deploy servers and deal with massive concurrency;
b. need to optimize the encoder and decoder to address echo and noise problems;
c. need mature technology plans to reduce latency and improve sound quality;
d. need to guarantee user experience by being compatible with all network environments.
Based on an audio and video processing engine developed independently, the ZEGOCLOUD Voice Chatroom Solution is capable of tackling all difficulties in group chatting and allows customers to use or integrate in a fast and easy manner by building in related APIs in the SDK.
Cooperation with leading network operators, rich node resources, and unlimited capacity expansion
Multiple mature pre-processing algorithms, no echo, and strong noise reduction
Less-than-100ms latency on a global scale, support 1080P, and adaptive to multiple resolutions
Adaptive to multiple complex networks and highly compatible with over 5000 models of Android mobile phones
The ZEGOCLOUD video calling SDK enables voice and video functions with an outstanding capacity for function extension: after activating the video chatroom, customers could enable mic-to-mic video streaming according to their needs. For platforms with interactive live streaming functions, new application formats of the voice chatroom could be developed.
2. Playing music: playing background music and ambient sound effects
In many scenarios, playing background music in the voice chatroom could enhance user experience. ZEGOCLOUD voice chatrooms support MP3 and MP4 music files, either stored locally, on the internet, or in the iOS Media Library. It supports playing one playlist in three modes: in sequence, randomly,, and loop, and provides well-designed control interfaces.
ZEGOCLOUD's music player mixes audio being played into the stream publishing so that all users in the voice chatroom can hear the background music. Inspired by strong beat tracks, slay in the game together with your friends.
In entertainment scenarios, ambient sound effects are necessary, like applause, whistles, and laughter. ZEGOCLOUD voice chat rooms support playing ambient sounds, which would not interfere with background music, to make the chatrooms more active.
3. Backend optimization: supporting the APP to keep running in the background and in-game voice chatting after switching
The ZEGOCLOUD Voice Chat Room Solution supports detailed configuration according to different scenarios, optimizing for the business model in an all-around way. Take playing games for example, ZEGOCLOUD enables low latency and good sound quality and reduces its CPU usage through special encoding and decoding schemes to ensure a smooth gaming experience, happy without delay.
conclusion
In conclusion, the world of voice group chats has opened up endless possibilities for communication. Whether you're looking to connect with friends, collaborate on projects with colleagues, or simply stay in touch with loved ones, these voice chat platforms offer the perfect solution. Also, if you are looking for a voice chat SDK to build apps easily and quickly, just divert to ZEGOCLOUD UKits to finish your app-building in 10 minutes.
Talk to Expert
Learn more about our solutions and get your question answered.
Talk to us
Take your apps to the next level with our voice, video and chat APIs
10,000 minutes for free
4,000+ corporate clients
3 Billion daily call minutes