Video call with multiple users has effectively transformed our communication standards because we can easily see our loved ones, no matter how far they are. Henceforth, the need for a good video call app for groups is also rapidly increasing. In this article, you'll discover a range of group video call apps that are the best performers in the market.
Best 10 Apps for Video Calls for Multiple Users
As you know, the internet is filled with many apps allowing video call for multiple users. We understand how difficult it is to find the best option for yourself. Since you immediately want to see your loved one living abroad, you pick a video call app that is not better. To assist you, we have drafted some of the best choices for group video call apps allowing multiple users:
Skype is one of the best group video call apps available in the market that allows users to easily and conveniently communicate with their loved ones being far away. The platform is free, so you can easily download it on your desktop and enjoy HD video calling anytime, anywhere. Consequently, you can stay productive with Skype regarding group interviews, conferences, etc.
Key Features
Group calls work fine at Skype because it allows up to 100 people to participate and communicate within a single video call in a free version. The best thing is Skype does not lag or hang during the video call if there isn't any issue with your internet.
Skype's prolific GUI (Graphical User Interface) is easy to understand for everyone. It adheres to simple procedures to start or manage video calls. Therefore, anyone with even a little computing knowledge can use this platform.
With the background blur option, you don't have to worry if your background isn't appealing during the video call. Consequently, you can focus more on your video call rather than setting and adjusting your troublesome background.
Compatible Platforms: Windows, Linux, Android, iOS, and macOS.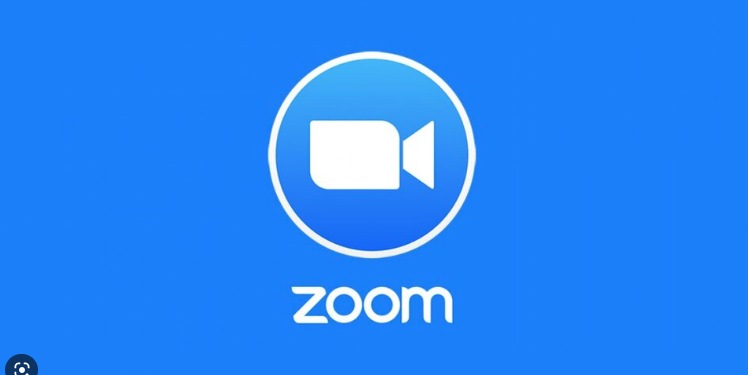 Zoom is one of the trusted ways to group video calls, which allows users to interact efficiently with people that are far away. Its video call is crispy and clear and covers without unnecessary interruptions. Therefore, you can execute large conferences, important meetings, and also business interviews. With Zoom, you can make meaningful connections in a digital world with a free download option.
Key Features
The facility of whiteboard animations allows you to collaborate with participants with easy-to-use tools that allow you to process ideas, plans, and concepts by drawing methodologies. This tool comes in handy for business and education purposes because of its illustrative advantage.
Large conferences are acceptable on Zoom, as it allows a participant number of up to 100 people in a single video call. Since this occurs in a free plan, there's a restriction of 40 minutes call. However, you can still enjoy a great video call without interruptions and lagging.
With an option of entry restriction, you can limit your video call link with a password or self-approval. Therefore, you can ensure entry of only registered or desired participants, ultimately preventing unnecessary audience chaos.
Compatible Platforms: Windows, Android, iOS, macOS, and Web.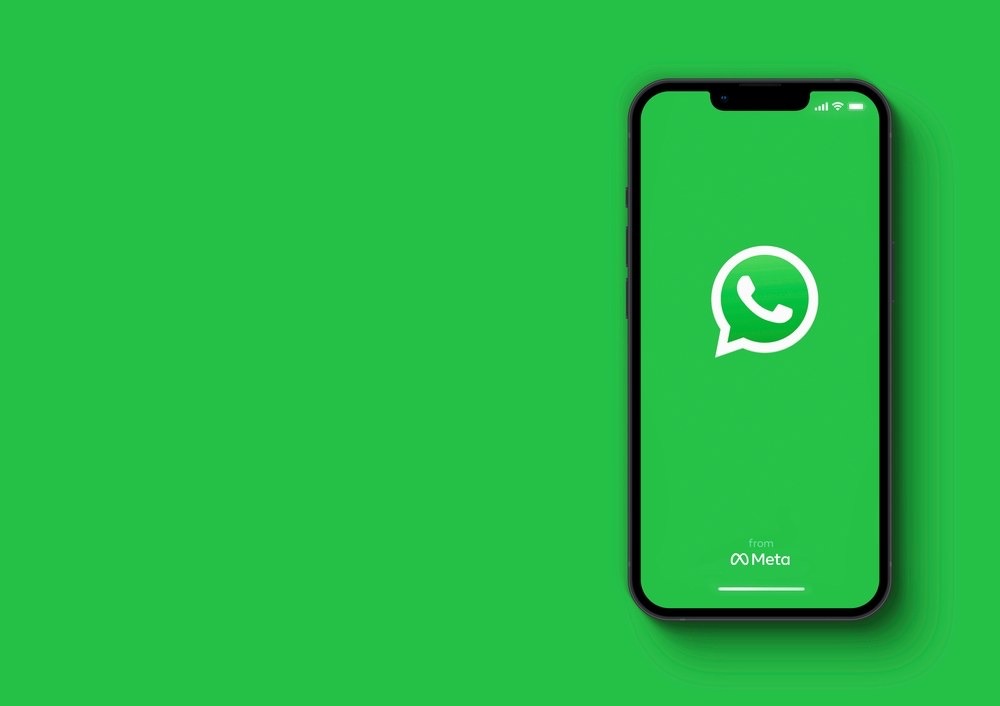 WhatsApp is among the most famous video call with multiple users platforms that are used by over 2 billion people in more than 180 countries. The platform provides a best-in-class video calling environment with a clear voice, HD-quality video, and an undisturbed connection. The best thing is WhatsApp is a free-to-use platform that you can easily download on your device irrespective of connectivity issues.
Key Features
You can speak freely and confidently on WhatsApp, as it's end-to-end encrypted. Therefore, you don't have to worry about data breaches, and all your calls are fully secured.
Previously, you needed your WhatsApp mobile to be connected to the internet before using the WhatsApp desktop version. But now, after an update, you can use WhatsApp on a desktop and use video call features even if your mobile isn't connected to the internet.
You can create WhatsApp business accounts and digitize your business by marketing your products to potential clients. You can also carry out online business meetings in a video call for better customer satisfaction and trust.
Compatible Platforms: Windows, macOS, Android, and iOS.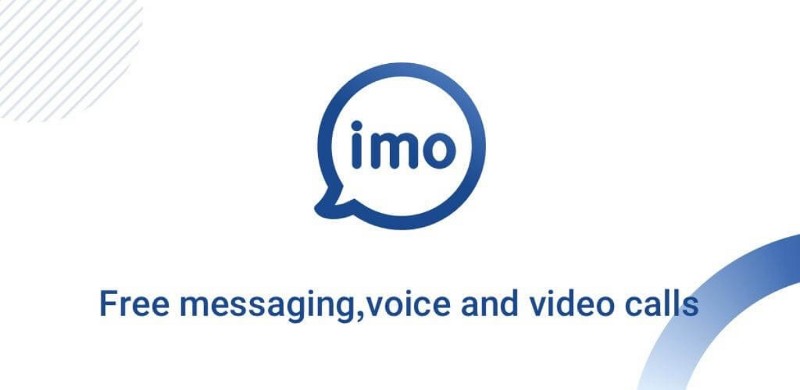 IMO is a proprietary video calling software service that offers many ways to group video call. Subsequently, this platform offers its customers to enjoy industrial-leading video calling that is always stable, fast, and productive. Henceforth, you'll be okay with using this tool to connect with your loved ones or manage large business meetings. Finally, you can free download it on your device without hassles.
Key Features
IMO leverages a highly intuitive UI which means users can easily and conveniently communicate on video calls without facing difficulties. After all, the easier-to-use a platform is, the more understandable it's for customers to manage and operate video calls.
You can enjoy video calling in large groups without lagging or connectivity issues. This way, you can manage family hangovers, business conferences, or educational meetings with unwanted delays.
By gaining more IMO levels, you can have better experiences during video calls. The more you stay online, the more you'll witness increased rankings which will automatically benefit you with extra enjoyable features.
Compatible Platforms: Windows, macOS, Android, and iOS.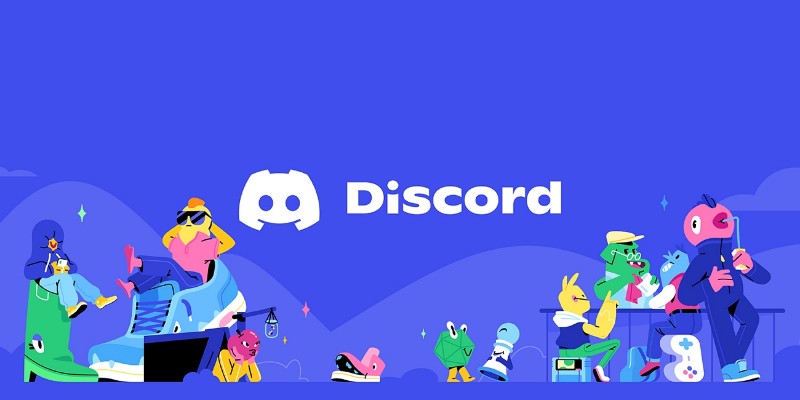 Discord is again an industry-driven tool that allows video call for multiple users in a dedicated platform. Henceforth, Discord provides a hassle-free video calling facility if you're part of a gaming community, business management, or a family group. Importantly, Discord is a free-to-download video calling platform that offers wide compatibility with a range of devices.
Key Features
If your background is not fine during a video call, well Discord allows you to set a required background on your video. Hence, you can focus more on the video call with your friends, family, or colleagues instead of fixing the background.
The Discord servers are globally channelized, which means you'll witness blazing-fast video connectivity irrespective of the geographic region. Thus, no matter if you're communicating from one part of the world and others from the rest.
During a video call, there's also a possibility of sharing a screen. Henceforth, you can display gaming progress to your friends, show exciting projects you developed to your loved ones, and share important stuff during business meetings.
Compatible Platforms: Windows, Android, iOS, Linux, macOS and Web.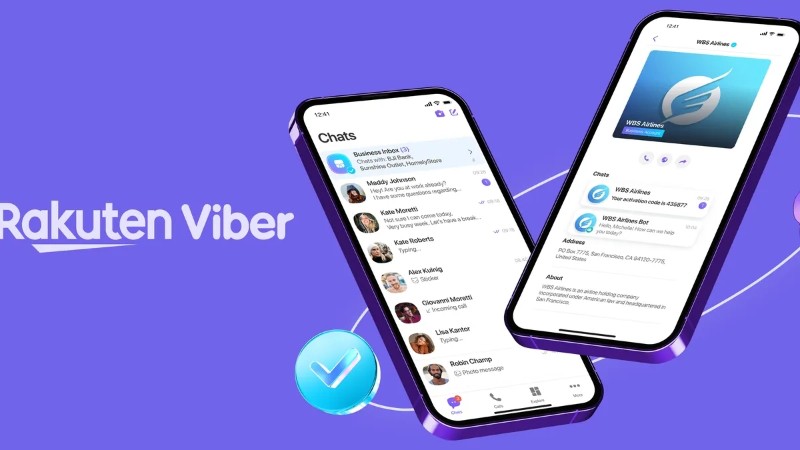 Viber offers the best way to express yourself when it comes to communicating ways to group video call. After all, this platform combines modern functionality with the best tools to provide its users with a great video-calling facility. Consequently, with Viber, you'll experience a crystal-clear voice together with a striking video call. Remember, Viber is free to download for your desktop and mobile devices.
Key Features
The video calls are completely secure, meaning your calling data is not at risk of being compromised. Henceforth, you can confidently carry on with your video calling with friends, families, and colleagues without worrying about privacy issues.
With a personal messaging service, you can also share important text, videos, and files with any person. This feature is crucial if you're uncomfortable communicating in public mode during video calls; hence, you can share your views privately.
You can make large communities with like-minded people and share your thoughts and opinions on collective issues or events through top-quality video calls. This will also increase your self-confidence during face-to-face interaction with different people.
Compatible Platforms: Windows, Linux, Android, iOS, and macOS.
LINE is a famous VoIP platform that easily supports video call with multiple users. For instant video communication without interruptions and delays, LINE is your trusted solution. This platform leverages top-quality features that are integrated with the best tools to help you establish productive video calls for business, education, or family hangouts. This is a freeware platform that is accessible on various devices.
Key Features
With the LINE doctor facility, users can book appointments and ultimately speak to doctors through an optimized video call facility. Therefore, you don't have to witness the hassle of visiting hospitals when you can get medical consultations right at home.
For your business meetings on video calls, LINE offers the facility of a secure payment system such as LINE Pay. You don't need to set up a different payment gateway for every new client on LINE.
There's an option for personal communication through a chat if you're not satisfied with a video communication channel. Likely your communication pathway must not stop despite the unfamiliar environment, so this feature is of great value.
Compatible Platforms: Windows, Android, iOS, and macOS.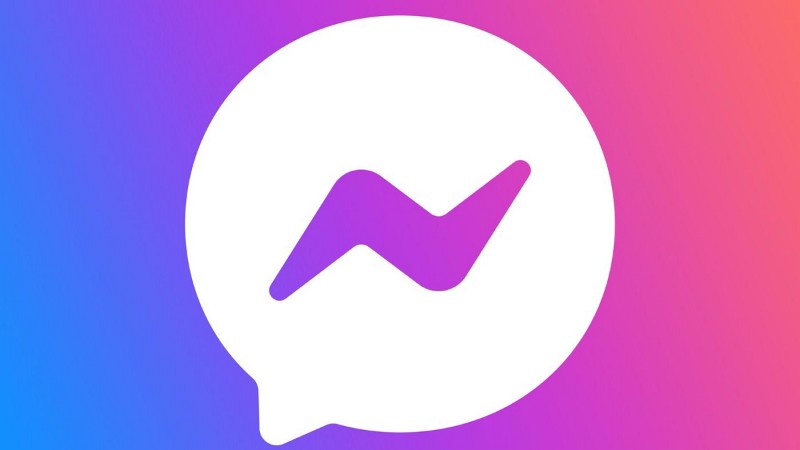 Facebook Messenger is a dedicated platform for Facebook chat that offers video call for multiple users without hassles. As we know, Facebook is where billion of social media users hang out, so Facebook Messenger is the way to communicate for all these people. The platform offers clear and clean communication with extended video-quality support. Of course, the tool is free to download on multiple devices.
Key Features
Unlike others, Facebook Messenger offers a unique watch party with your friends, families, or colleagues on a video call. Hence, you can watch movies, TV series, or drama serials altogether on a video chat, just like a cinematic experience.
With animated effects, you can truly express yourself with a range of filters during a video call. This way, you can become more productive, and simultaneously you can make your video calling more fun and enjoyable.
Facebook Messenger follows a clear policy for community standard protocols. Therefore, you can connect with people through confidence, and if someone initiates potential abuse as harassment, their account will more likely get held or banned.
Compatible Platforms: Windows, Android, iOS, macOS, and Web.

Tox is known as a peer-to-peer group video call app that offers an easy-to-operate platform for its customers that are looking for a reliable video calling app. Whether you want to video chat with your friends and families or looking to organize a business or governmental conference, Tox is your reliable video chat solution. In addition, Tox is a free download software for your devices.
Key Features
Tox is fully encrypted with its open-source libraries, which means it protects your important calling data and history. Thus, you surely don't have to worry about the issue of data breaches when using this platform for your video calling.
Not to forget, Tox has a well-organized distributed platform with zero central servers. This means there won't be an issue of server breakdowns or disruptions, and hence you can enjoy video calling anytime, anywhere.
With the screen-sharing option, you can display your work strategies or the projects you have completed in business meetings or educational conferences. There's also an option to enjoy movies or funny clips with friends by sharing the screen.
Compatible Platforms: Windows, Android, FreeBSD, iOS, and macOS.
Microsoft Teams is a business communication platform developed by Microsoft to provide business professionals with ways to group video call in a proper workspace. Subsequently, the platform is easy-to-use with its user-friendly GUI; hence anyone with even minimal computing knowledge can operate this video chat app. This tool is absolutely free-to-use for all your meeting tasks on different devices.
Key Features
Well, you can easily record a video or any important session on Microsoft Teams. This app allows sharing videos with those who were unable to join the session. Also, this feature is helpful in the learning pathway for all future aspirants.
With customized backgrounds, you don't have to be worried about your persisting background issue. After all, Microsoft Teams allows you to set up your background as required in any format and style.
The captions and transcripts will appear in the required language with AI support. Therefore, when anyone speaks, the subtitles will appear in your desired language. This way, participants from all languages can attend any session without worrying about the language barrier.
Compatible Platforms: Windows, Linux, Android, iOS, macOS, and Web.
Best Free Video Call API/SDK Services – ZEGOCLOUD
When it comes to the best video chat API/SDK present currently, ZEGOCLOUD hands-down easily overtakes all its competitors. After all, this platform is backed with powerful coding blocks that enable it to integrate video calling functionality in multiple applications without needing to code from scratch. Unlike others, ZEGOCLOUD offers 10,000 free minutes of use after every new sign-up.
Importantly, ZEGOCLOUD is a handy service for developing new or existing group video call apps with minimal effort. For simply integrating the video chat functionalities in your application, you can use APIs. On the other hand, SDKs can be useful for designing customized versions of video chat features.
Key Features of ZEGOCLOUD that you Must Know
ZEGOCLOUD is an amazing API/SDK service to get started with your video chat integrations with zero hassles and fewer resources. Let's find the other highlights that make it better and more appealing voice chat integration:
Fully Immersive Video Call
A good video call is incomplete without perfect audio and stable video connectivity. With ZEGOCLOUD, you can enjoy a 4K resolution display that comes with low latency of 300ms. Moreover, there's also an option for virtual background, face beautification, and screen sharing.
Data breaches are only increasing with the passage of time. ZEGOCLOUD understands this and therefore provides a fully secure platform that protects users' data privacy with safe methods. In addition, ZEGOCLOUD is fully compliant with ISO 27018, GDPR, and several other legal compliances.
Supports a Range of Devices
With ZEGOCLOUD, you can have the thrill of video calling in more than 15,000 devices, which also includes many IoT devices. This multi-device support eliminates the chances of major disruptions during large video conferences; thus, everyone can utilize this video-calling facility.
Screen Sharing Opportunity
During important business meetings, academic evaluations, or friendly watch parties, you need a good and reliable screen-sharing tool with extended functionality. ZEGOCLOUD has got you covered in this scenario.
Final Thoughts
An improvised group video call app is essential for establishing strong and stable video communication across the internet. Meanwhile, this article has already provided suggestions for the best video chat tools that can improve and enhance your overall video chat interaction. Subsequently, if you're looking to design your own video chat application without going through coding procedures, ZEGOCLOUD is available.
Read More
Talk to Expert
Learn more about our solutions and get your question answered.
Talk to us
Take your apps to the next level with our voice, video and chat APIs
10,000 minutes for free
4,000+ corporate clients
3 Billion daily call minutes