In today's fast-moving world, it is hard for people to get enough time to spend with their friends. Everyone is busy, and if you have some free time, you will find it hard to plan meetups with your friends. So, to avoid getting bored, you can talk with strangers online. If you don't know any good platform, this article will help you.
Best 10 Talk with Strangers Apps for Online Chat
Want to find out the best talk with strangers app? There are multiple apps that claim to be the best in the market. To help you decide on a great talking-with-strangers platform, below are the 10 best talk-with-strangers apps: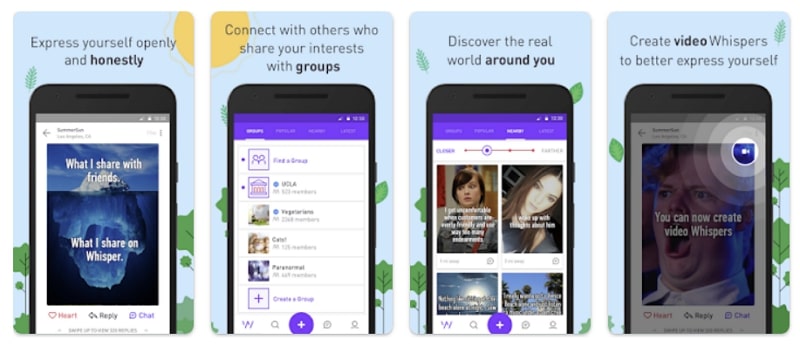 With an enormous community, Whisper is a great platform to talk with strangers and share your thoughts. Developed as an app for people to share their thoughts, secrets, and feelings anonymously, it has grown into a vibrant community. Using this random chat app, you will be able to share your thoughts, get feedback and chat with other users in one-to-one and group settings.
Whisper is available for Android and iOS devices. While the developers of this strangers app claim to enforce strict content moderation and safe environment policies, there have been reports of cyberbullying, harassment, and inappropriate behavior.
2. Anonymous Chat Rooms (Android | iOS)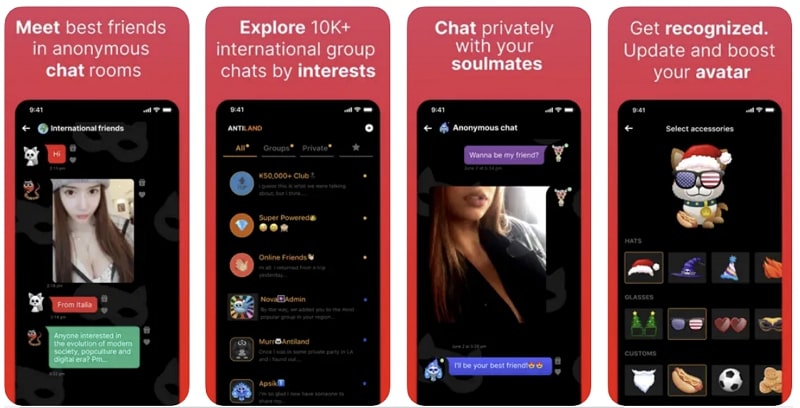 As the name suggests, Anonymous Chat Rooms is an excellent app for talking with strangers online while being anonymous. In this app, you can join different chat rooms based on your interest and share your feelings without revealing your identity. Moreover, if you find people with similar interests, you can chat with them using a one-on-one voice chat room or video chat room.
This app employees over 500 different filters to root out cyberbullying, trolling, and inappropriate behavior. There are also various games that you can play with strangers.
If you worry about privacy, RandoChat is the best choice as it doesn't require signup to talk with strangers like Omegle. You can start talking with strangers on this app using a simple swipe. All of the messages you send will self-destruct after a specific time. Additionally, it doesn't store your IP address and other details. The app also claims it doesn't keep or harvest users' data.
This app doesn't endorse adult content and enforces strict policies to counter it. However, you must be at least 18 years to use this platform.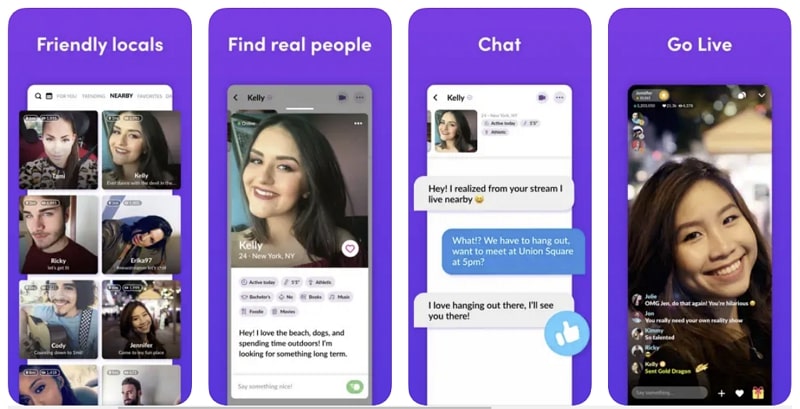 Downloaded over 50 million times, MeetMe is the go-to choice for many people to talk with strangers online. When talking with strangers on this app, you can choose voice, video, or text chat mode. Likewise, it also has location and interest-based filters to help you find people with similar interests. You can use this strangers app on both Android and iOS devices.
MeetMe also offers a live-streaming feature to its users. Using this feature, you can live broadcast your activities to become famous. Moreover, it also allows you to watch other people's live streams and chat with them.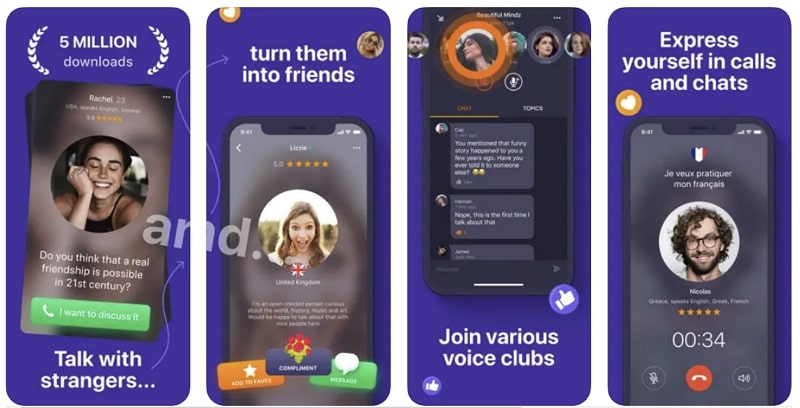 When looking for a chat platform to talk with random strangers on current topics, Wakie is the best choice. Unlike other talk-with-strangers apps, it allows you to first select a topic and then chat with a stranger who is also interested in that topic. You can also create your own topics to attract like-minded people. Besides, it also allows you to choose the mode of communication in your created topics.
Wakie allows you to set up a nickname to protect your privacy while hiding your real name. It also enforces strict content moderation through algorithms and human moderators.
6. Connected2.me (Android | iOS)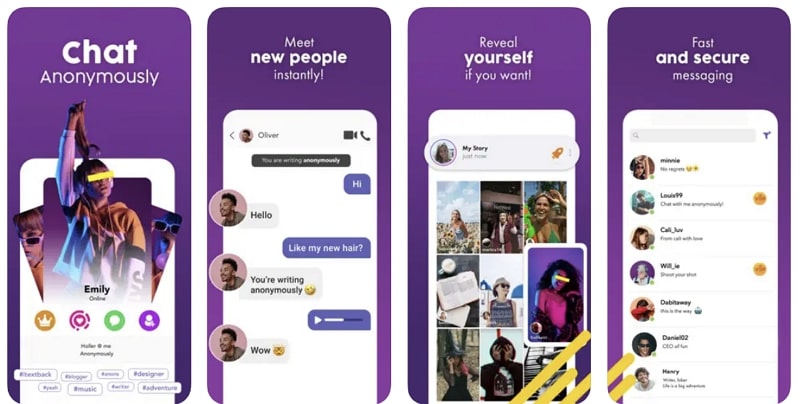 It is another free app to talk with strangers while also hiding your identity. However, you are still required to register and verify yourself. With this app, you can freely start to chat with people, and if you like them, you can add them as friends. Moreover, it has a unique shuffle feature that allows you to find online users who are looking to chat.
After you create an account on Connected2.me, it will create a special link for you. The link is shareable on different social media platforms to talk with random people.
A dedicated live-stream video chat platform, Cake is an excellent choice if you want to talk with random strangers. It has transformed the same concept as Omegle into a mobile app. Moreover, this stranger talk app is available on both Android and iOS platforms. This app also has two chat modes to talk with strangers: one-on-one video chat and group video chat.
Cake allows you to add up to 5 people in a group video call. Moreover, all voice and video calls on this platform use end-to-end encryption.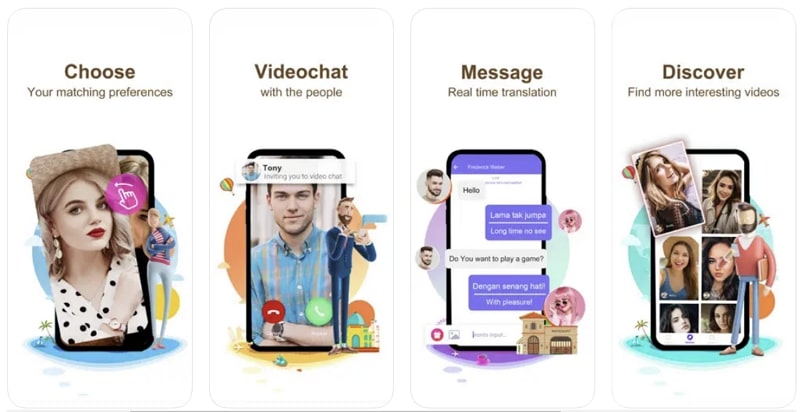 Do you want to polish your foreign language skills while chatting with native speakers of that language? If yes, then LivU would be the perfect choice for you. With over 50 million downloads, it has a broad user base worldwide. Additionally, it provides a real-time translation feature that allows you to talk with foreigners without a hitch.
There are also many video and beauty filters available in LivU to make your time pass more fun. To protect your privacy, video chat with strangers with a blurred video, which you can choose to remove later.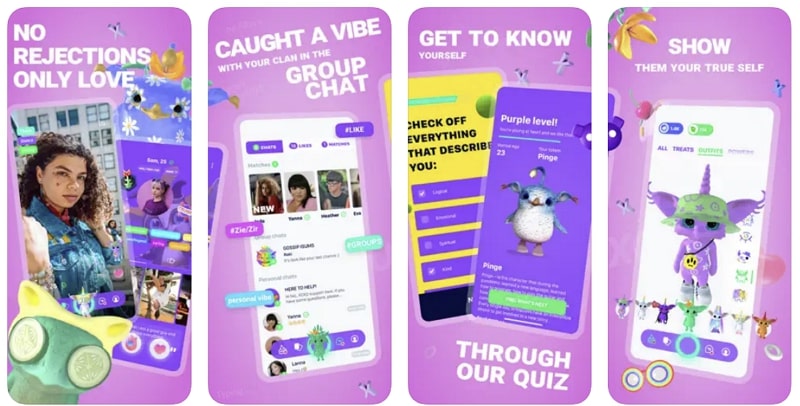 In case you are tired of all the filters restricting random people you can talk with, try using XOXO – Chat & Make New Friends app. It contains no filters for gender, age, sexuality, or location to ensure you truly get to enjoy talking with strangers. Moreover, there is no reject button either. Another unique feature of the app is that it doesn't directly ask for your age.
On the contrary, it provides a quiz for determining your mental age and places you in the app accordingly. This quiz will also assign you a totem which is how people will see on the app.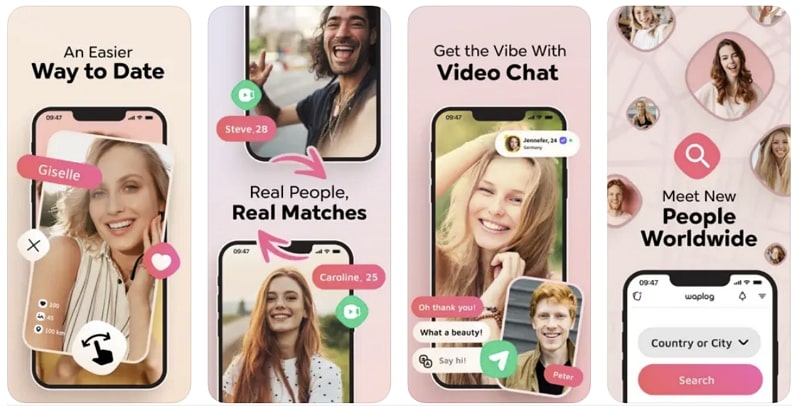 Primarily a dating platform, Waplog also allows you to talk with strangers online. It has over 90 million users across 190 countries. This app provides a simple matching process with a stranger and talking through a video chat. You can also add stories to your profile to update your friends about your daily life. Moreover, this talk with random stranger app is available on both Android and iOS devices.
Waplog has many filters like location, gender, interest, and age which help you find a suitable person to talk with. Moreover, it also has a real-time translating feature to translate your chats and video calls live for a random talk with strangers.
How to Build Your Own Talk with Strangers Apps
The current fast-paced world is the main reason for the popularity of talk-with-strangers apps. Since it is likely to stay the same, the need for better, secure, and safe apps for talking to strangers will increase. Do you also want to build a similar video chatting app? If yes, you can develop the best app to talk with random strangers using ZEGOCLOUD Video Call SDK.
This SDK offers many advanced features like super-resolution, face beautification, virtual backgrounds, and many more. Furthermore, it is highly scalable, with the ability to support hundreds of thousands of users at the same time. Additionally, using its customization features, you can tailor it to suit the needs of your platform. Above all, this SDK & API is compliant with HIPPA and GDPR.
Main Features of ZEGOCLOUD Video Call SDK & API
There are many features that help ZEGOCLOUD Video Call SDK & API stand out among its competitors. Explained below are some of these fantastic features:
One of the main strengths of ZEGOCLOUD Video Call SDK & API is its wide compatibility with devices and other services. It works extremely well with its sister APIs and SDKs like Voice Calls, Live Streaming, In-app Chat, Cloud Recording, etc. Moreover, this SDK is also compatible with over 15000 devices across different platforms.
To make your talking with strangers app stand out, you can add a live video streaming feature using ZEGOCLOUD Video Call SDK & API. The live-streaming feature will enable users to showcase their talent and get a fan following. Furthermore, they will also be able to engage in live chat with their viewers and receive virtual gifts.
If you use ZEGOCLOUD Video Call SDK & API to enable live-stream and video chat features , your user will also get the ability to co-host events. It can be especially helpful when managing big events or organizing complex tasks. For example, if you want to arrange Dungeons and Dragons gameplay with strangers online, you can divide the responsibilities using the co-hosting feature.
Ensuring high video and voice quality and standard is essential for the success of any video chatting app. Thus, ZEGOCLOUD Video Call SDK & API provide an excellent quality monitoring interface. Using it, you can monitor quality and take appropriate actions in real time. To help you in quality monitoring, this API provides video and audio quality analytics and detailed logs and reports.
Conclusion
Humans are called social animals, as having someone to talk with is one of our basic requirements to function properly. As it becomes harder for people to get and spend time with others, being able to talk with strangers online is starting to become the norm. So, if you also want to build a reliable platform for talking to strangers, ZEGOCLOUD Video Call SDK & API can help you.
Read more:
Talk to Expert
Learn more about our solutions and get your question answered.
Talk to us
Take your apps to the next level with our voice, video and chat APIs
10,000 minutes for free
4,000+ corporate clients
3 Billion daily call minutes