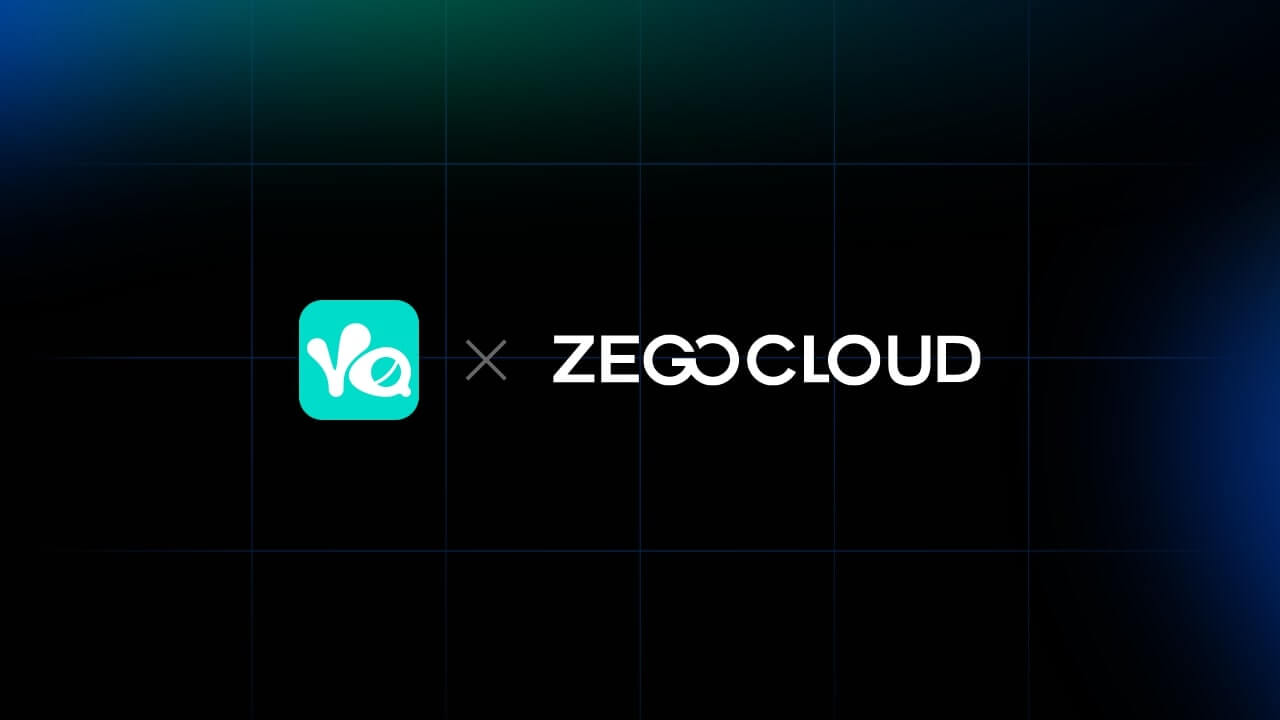 "Text is not enough and video is too much; social audio is just right. " wrote Jeremiah Owyang, a tech-industry analyst and founding partner of Kaleido Insights, in one of his articles. This may very well reveal one of the key reasons behind the explosive growth of social audio over the past year.
"In online social scenario, voice chatting is more appealing than video to young generations according to big data statistics of our realtime data network.", commented by a senior manager from ZEGOCLOUD. ZEGOCLOUD is a provider of video and voice sdk empowering social platforms such as Yalla.
Clubhouse went viral in early 2021. Following that, Twitter, Facebook, Spotify, and many other companies all launched their live audio app or feature in 2021. In the Middle East and North Africa (MENA) region, social audio platforms represented by Yalla also gained immense popularity.
Headquartered in Dubai, UAE, Yalla was founded in 2016 and went public on NYSE in 2020. Currently, Yalla has covered 50+ countries, allowing users to choose among thousands of live audio rooms hosted on the platform every day and join live conversations that interest them. According to the the company's 2021 third-quarter report, its revenues rose 110.8% year-over-year to US$71.3 million, with 75.6% generated from voice chat services and the rest from game services. In terms of users, Yalla's average monthly active users (MAU) increased by 81.9% to 25.9 million in the third quarter of 2021 from 14.3 million in the third quarter of 2020.
Apart from Yalla, there are many other social audio platforms that are taking Southeast Asia, India, the Middle East, and other regions by storm. Social audio platforms like Yalla have become the go-to spaces for the younger generations to hang out together online. On these platforms, they can hold live discussions, meet different people from around the world and make friends, and do a bunch of other cool stuff together such as playing games, singing karaoke, sending virtual gifts, and more.
So, why are the younger generations so into social audio platforms like Yalla? Let's take a look at what Yalla has done right for its users:
Group voice chats with no lags and no stutters
On Yalla, a voice chat room can have up to 8 speakers, who can turn on their mic to talk any time they want, or they can sing a song or crack a joke to the audience. With reliable and smooth real-time audio communications, Yalla helps users from different places around the world build rapport quickly.
Instant text messaging and emoji reactions
In Yalla's voice chat rooms, the audience members can send instant text messages and emojis to provide comments, give reactions, and cheer up for the hosts or speakers in real time.
During a live session, the audience members can send virtual gifts to the hosts and speakers they like to show their support. Yalla provides a large variety of virtual gifts at various prices for the users to purchase. When a gift is sent out, it will be highlighted in the room in an eye-catching way like displaying a "bullet-screen" message or a super cool animation. That in turn encourages hosts and speakers to engage their audience more.
Listening to music or playing games together
On Yalla, the hosts can stream music in the room, or start a small game like rock-paper-scissors for everyone to play together and interact with each other. Along with proper themed background images, a voice chat room can be turned into a place for throwing an amazing online party.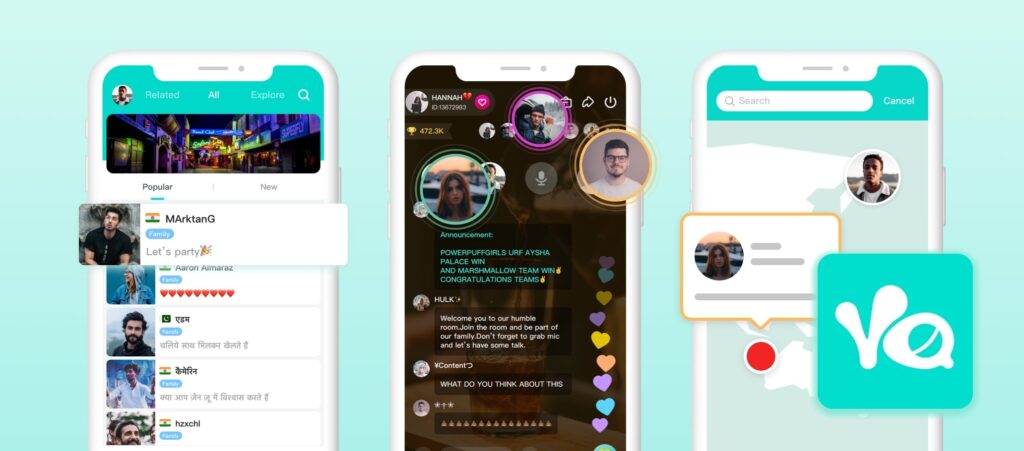 To deliver an exceptional user experience, Yalla holds very high standards when selecting the technologies to build its platform. Upon careful testing and comparison, Yalla decided to partner with ZEGOCLOUD to build its voice chat rooms. Actually, ZEGOCLOUD is also the live audio room solution provider of StarMaker, a very successful live karaoke and music community with 50M+users globally.
Then, you may ask, what made these platforms choose ZEGOCLOUD? What does ZEGOCLOUD have to offer to help these platforms achieve their great success?
First of all, ZEGOCLOUD is a global cloud communications service provider dedicated to helping businesses and developers worldwide easily access the power of real-time audio and video. ZEGOCLOUD provides SDKs and APIs as well as out-of-the-box vertical solutions to help businesses and developers quickly build high-quality and reliable audio and video calls and interactive live streaming into their apps and services. Currently, ZEGOCLOULD is serving end-users in more than 200 countries and regions, delivering 30 billion minutes of real-time audio and video communications every day on average.
In terms of social audio, ZEGOCLOUD has released a new enhanced Live Audio Room solution that can help developers build Yalla-like audio chat rooms in 5-7 days. The following are some of the core features this solutions offers:
Full-featured and streamlined SDK with business-oriented APIs
Based on its extensive experience in supporting various live audio use cases in the social and entertainment sector, ZEGOCLOUD decided to take further steps to make it even easier for developers to build live audio rooms into their apps.
In this new solution, ZEGOCLOUD provides a standalone live audio room SDK that combines the capabilities of both its real-time audio SDK and instant messaging SDK. In addition to APIs for interactive live audio streaming, this standalone SDK also provides business-oriented APIs that developers can call directly to build various audio chat room features into their apps, including room management, speaker seat management, text chat, virtual gifting, and more.
This more streamlined SDK integration and the business-oriented APIs together will greatly reduce the development efforts required to build live audio rooms and thus will significantly accelerate customers' time-to-market.
Enhanced permission control to prevent "Zoombombing" issues
"Zoombombing" (refering to the unwanted, disruptive intrusion into an audio/video call by uninvited users) doesn't only happen in zoom calls, it also has been a great concern for many audio and video social platforms. Without proper permission controls, users in an audio chat room may be able to take the mic and speak without following the normal procedure, which severely affects the experience of other users in the room.
In response to such issues, ZEGOCLOUD has developed a sophisticated Zoombombing prevention solution based on years of experience in serving customers in the social audio realm. Through token-based authentication, only users who have the permission to speak can start publishing audio streams, and listeners' permissions can be limited to playing stream only.
Global network coverage with superior live audio quality
ZEGOCLOUD has deployed more than 500 BGP (Border Gateway Protocol) nodes worldwide, covering end-users in more than 200 countries and regions. With an intelligent network scheduling system, ZEGOCLOUD's live streaming end-to-end transmission latency can be as low as 79ms. ZEGOCLOUD has developed a sophisticated QoS strategy that combines adaptive jitter buffering, forward error correction, and frame loss compensation, allowing the platform to deliver a stable and smooth communication experience even under weak network conditions with 70% packet loss. With ZEGOCLOUD's industry-leading audio pre-processing (acoustic echo cancellation, automatic noise suppression, and automatic gain control), users can have live audio conversations with superior audio quality.
End-to-end data security and privacy compliance
Data security and user privacy protection are critical for any internet product. As a leading cloud communications service provider serving more than 4,000 businesses worldwide, ZEGOCLOUD complies with the highest international standards in data security and service compliance. ZEGOCLOUD partners with KPMG, a global professional advisory firm with advanced knowledge and experience in global security and privacy compliance, to build up a comprehensive system to protect data security and user privacy in every aspect of the organization.
To wrap it up, ZEGOCLOUD doesn't only deliver a live audio room solution for social apps, but also provides market-tested methods and practices that can help social platforms increase their user engagement level, boost their revenue and profitability, and enhance their core competencies.
Also building a social audio platform? You may consider giving ZEGOCLOUD a try.
If you are also looking into building a social audio platform and want to achieve success as Yalla did, ZEGOCLOUD may be able to give you a helping hand.
By the way, ZEGOCLOUD gives you 10,000 minutes for free every month once you sign up.