Messaging and chatting have become a source of communication across all major platforms. To make communication more efficient, the need for group chat has increased. To counter it, Android and iOS devices developed their version of sending messages in a group chat. This article will provide a guide on how to make a group chat on iPhone. With all the essential details, you will be able to send messages to multiple users in no time.
Types of Group Chats on iPhone
Before you get to know how to create a group chat on iPhone, it is essential to learn the variety that exists in this particular field. Group chats can exist in multiple formats on any iPhone, which needs to be highlighted. Look ahead to understand more about the types of group chats that co-exist in iPhones:
Group Chat in iMessage: Apple comes with its dedicated Apple iMessage service, which sends messages of all forms. While you can send messages with media through this service, you can also create group chats. Select multiple contacts and initiate a group chat in iMessage.
Group Chatting with FaceTime: Group chat is not executed through messaging but can also be carried out in the form of video and audio. Thus, FaceTime is an excellent option for chatting with a group through video calling.
Group Chat through SMS: If you use a SIM card on your iPhone, there is a dedicated option for sending messages through the device. Instead of using the iMessage service, this traditional service can help you send messages to your contacts. For a group chat, you will have to select your required contacts and send the message.
Third-party Group Chatting: Services like WhatsApp and Facebook are excellent for communication. While they operate online, you can efficiently utilize these services for group chats. Along with sending messages, they are also used for transferring media.
How to Create a Group Chat on iPhone
Do you wish to create a group chat on iPhone? You can use iMessage for this purpose, which is of focus in this section. Subsequently, find out how to make an iPhone group chat by focusing on the following steps:
Step 1: Launch the Messages application on your iPhone and continue to the "Compose" button.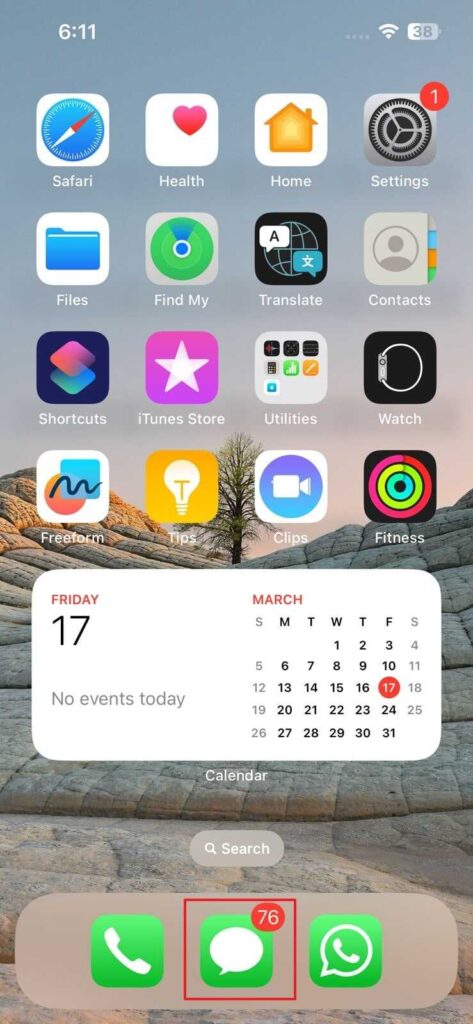 Step 2: Add the names of the individuals you wish to send the message to. You can also select the "+" button for adding people from your contacts.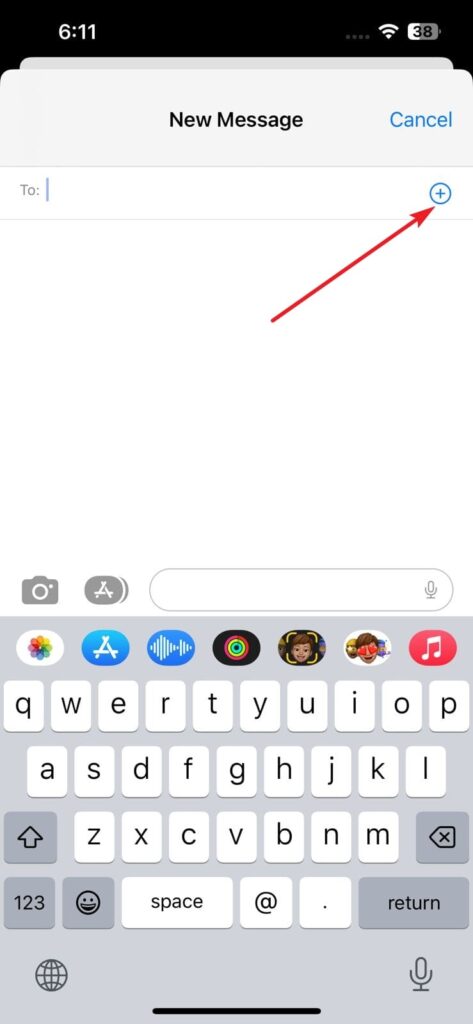 Step 3: Type the message after selecting the contacts and select the "Send" button to initiate a group chat on your iPhone.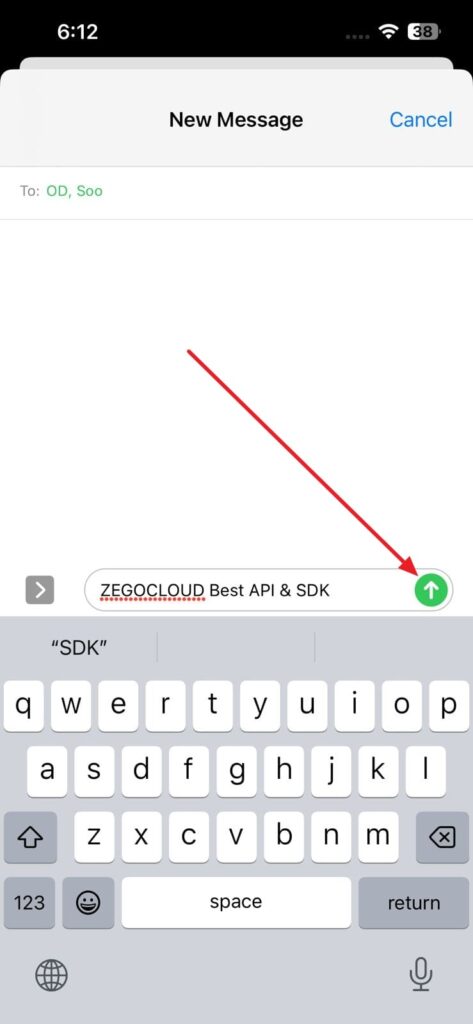 How to Delete Group Chat on iPhone
Although you have discovered that creating group chats on iPhone is easy, deleting the group chats is a more straightforward process. If you feel that you do not require the particular group chat on your iPhone, you can have it deleted by following the steps defined below:
Instruction: Open the Messages app on your iPhone and continue to the chat you wish to delete. Swipe the chat on the left side to access a set of options. Select "Delete" from the available buttons to delete the group chat from your iPhone.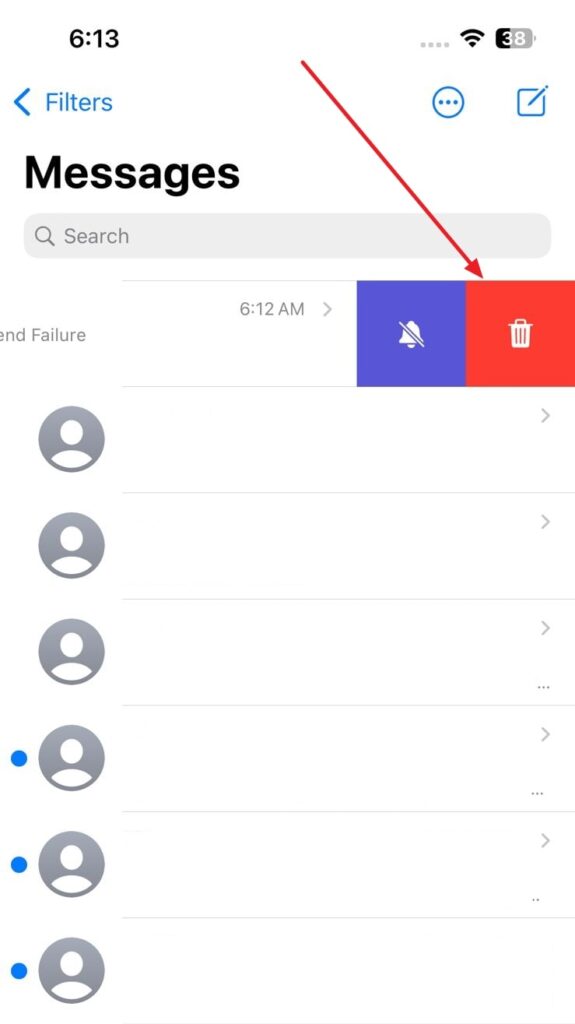 How to Add Someone to a Group Chat on iPhone
While you have learned a helpful guide to create a delete a group chat on iPhone, there is always an option to add a new contact to a pre-created group chat. iPhones give you the ability to perform such an action, processed by following the guidelines mentioned below:
Step 1: Open the particular group chat in the Messages app where you wish to add someone. Select the group icon appearing on the top to lead to the group chat settings.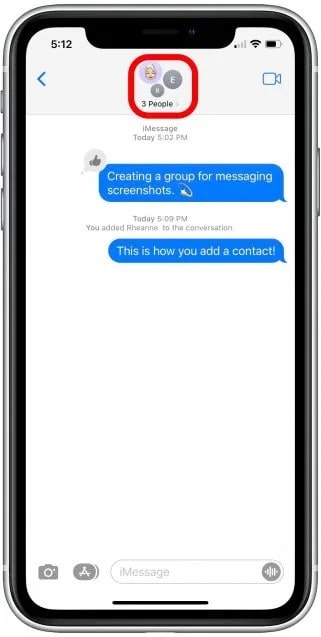 Step 2: Choose the "Grey Arrow" icon adjacent to the contacts option on the next screen. As this opens the list of contacts in the group chat, tap the "Add Contact" button.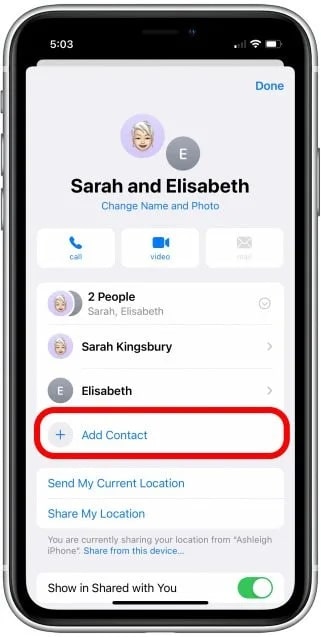 Step 3: Write down or select the names of the individuals you wish to add to the group chat. Once done, select "Done" to conclude the process.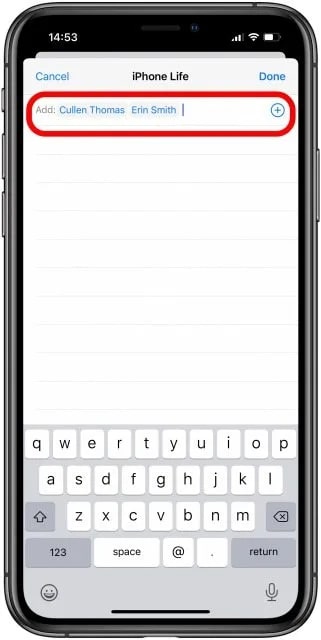 How to Make Group Chat App with ZEGOCLOUD SDK
Do you desire to create your group chat app? ZEGOCLOUD SDK allows you to create a group chat for your platform. While you can make an ecosystem to connect everyone with ZEGOCLOUD, get the perfect group chatting experience with its services. Not only does it influence engaging in-app chatting systems, but you can also induce multiple features within the system.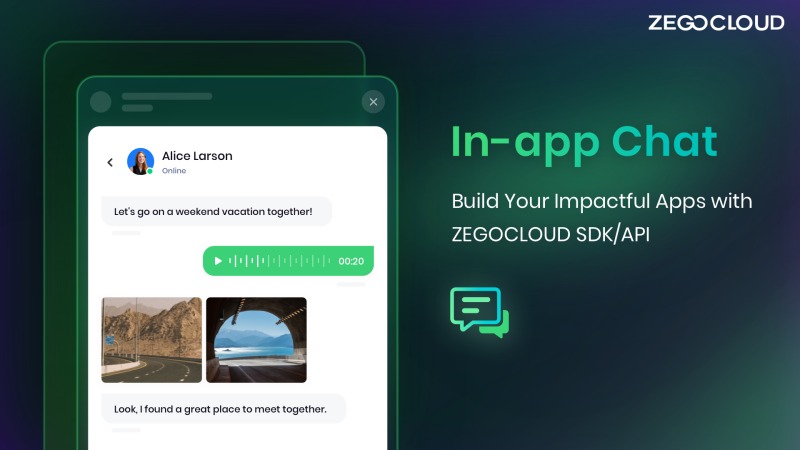 Since you were seeking an idea of how to create a group chat on iPhone, you can have it done with ZEGOCLOUD SDK. Moreover, as you become part of ZEGOCLOUD, you can avail yourself of the option of 10,000 free minutes every month. This is why the SDK service is an excellent option for making a group chat application.
Subsequently, there are multiple features offered within the in-app chatting system of ZEGOCLOUD, provided as follows:
Influence one-on-one chatting system under a protected environment.
Access messages in offline conditions.
Add push notifications to alert users.
Include media attachments for effective communication.
Create and manage group chats within the application.
Steps to Create a Group Chat App with ZEGOCLOUD SDK
Are you looking to create a group chat app with ZEGOCLOUD SDK? Find out how it is done by following the steps guided below:
Step 1: Sign Up on ZEGOCLOUD
Open the official website of ZEGOCLOUD and sign up for your new account to continue to the dashboard. It would allow you to have 10,000 free minutes monthly to make a group chat app for iPhone or Android.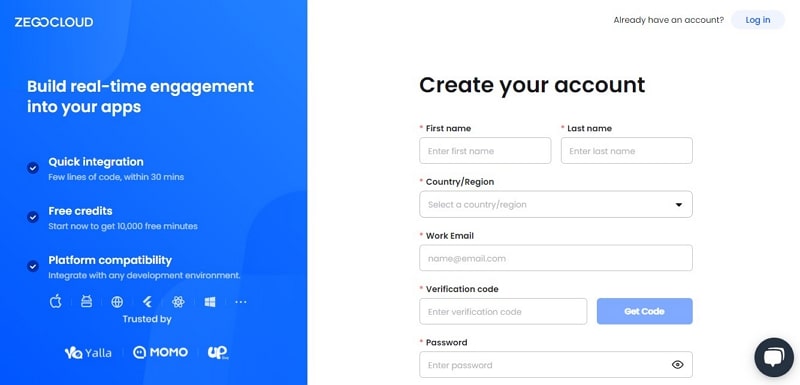 Step 2: Create a New In-app Chat Project
Select "Create your first project" to create an in-app chat for your need. Select the option of "In-app Chat" in the available list and click "Next" to proceed.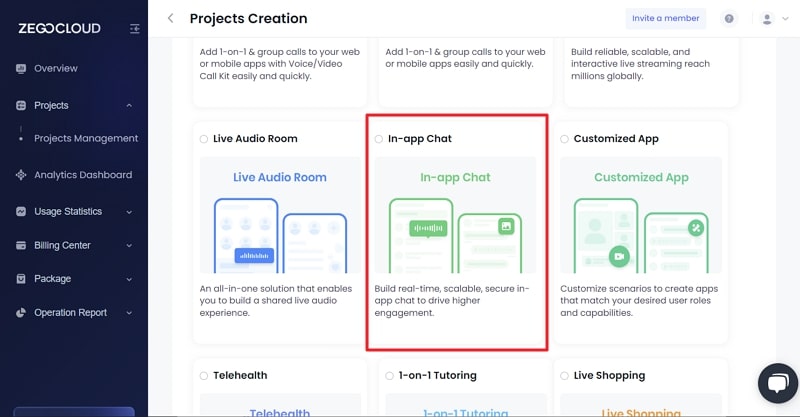 Step 3: Set Up Your Group Chat and Edit
On the next screen, type in the name of your in-app chat and click "Continue" to create an in-app chat in no time. You can also lead to "Projects" to look for your in-app chat for making changes in your group chat app.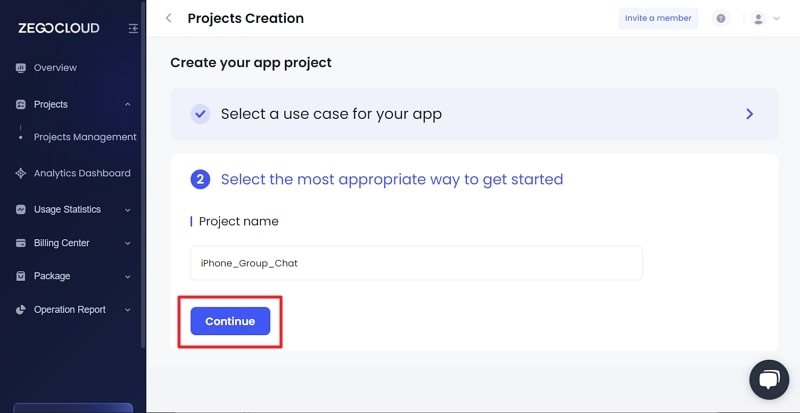 Conclusion
In summary, the article has comprehensively provided clear instructions on creating group chat apps on iPhone. You can easily manage your group chats with all the mentioned types and methods. Furthermore, try using ZEGOCLOUD SDK to create the perfect in-app chat and get an answer to how to make a group chat on iPhone perfectly.
Talk to Expert
Learn more about our solutions and get your question answered.
Talk to us
Take your apps to the next level with our voice, video and chat APIs
10,000 minutes for free
4,000+ corporate clients
3 Billion daily call minutes