Gaming is more than a simple hobby or passion. It is a culture that worldwide gaming communities share. For many, gaming companionship services and features are now crucial to their experience.
These features have become increasingly popular in recent years, offering improved gameplay and facilitating connections with other gaming community members. Furthermore, gaming companionship can provide players with helpful tools like maps, guides, inventory management, and social features like chat and matchmaking.
If you enjoy playing video games, whether just for fun or you're really serious about it, using a companion app can improve your gaming experience. This article will introduce you to the gaming companionship realm and the industry's trends and opportunities for RTC.
A growing market
Following the boost of the online entertainment industry during the COVID-19 pandemic, gaming, particularly mobile gaming, continued to dominate the market. The worldwide gaming market earned $184.4 billion in sales in 2022, with mobile gaming accounting for half ($92.2 billion).
Data.ai reports consumers spent $110B on mobile games, with gaming app downloads reaching nearly 255B, including gaming companion apps. These figures demonstrate that hyper-casual remains the most downloaded game genre globally, with 17.5 billion downloads in 2022. China is the world's largest game market, generating the most revenue (US$81,900.00m in 2023), mainly going to domestic developers witnessing a tremendous surge in gaming companion services demand. This latter is driven by multiplayer gaming, a video game mode that allows multiple players to participate simultaneously.
Hence, the gaming companionship services market is a big blue sea with exciting prospects and great business opportunities. Even big social media and live-streaming platforms are getting ready to offer game companion apps and services attracted by considerable potential.
Gaming companionship trends
The trend of game companions is popular among younger people, who enjoy competing against each other or working together in multiplayer games. Many are willing to pay for improved performance and the enjoyment of playing with friends. This trend has led to a demand for coaching and companionship services that enhance the gaming experience for all levels.
This trend applies globally, not only in high-income countries. For example, Indonesian users with a monthly salary of less than 600$ may spend an average of 35$ per month to find gaming partners.
As a result, skilled gamers can monetize their abilities and earn money by playing with novice players who want to improve their ranks or have better gaming experiences. These apps have blessed many gamers during the pandemic, providing extra income and easing financial constraints. For instance, in the enormous Indian mobile games market, with a cumulative MAUs of 2 billion, there have been 2 million new paying users every month in 2022, each paying an average of 20$ per year.
Gaming companionship services are also powerful social tools, connecting millions of people and helping build new relationships.
Gaming Companionship Benefits and Opportunities
Social relationships are crucial for gaming platforms as they encourage interaction and generate more platform traffic through related content creation. Game companion apps enhance user loyalty and foster a sense of community, thus increasing the platform's long-term value.
Gamers can benefit from these apps by connecting with peers with similar skills and gaming experiences, improving ranking performance. Additionally, they can build long-lasting friendships and engage in friendly competition with like-minded gamers. Most importantly, these apps promote cross-gender interactions and friendships, which may result in more!
Unsurprisingly, many popular games have created companionship apps for their multiplayer platforms. RTC businesses are also actively working to integrate and enhance this valuable addition.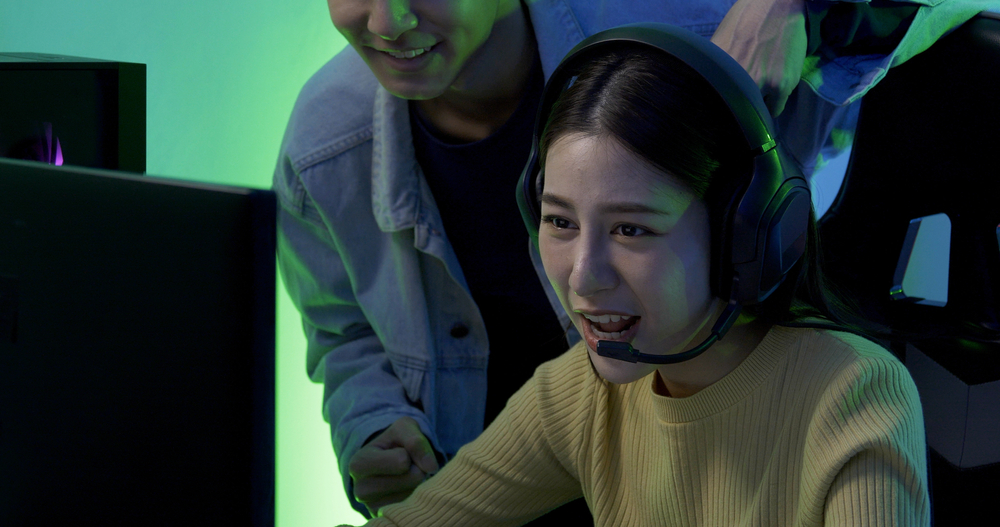 Gaming companionship features: a valuable addition to multiple platform types
Real-time communication between players is essential for avid video game enthusiasts.
RTC platforms and tools for gamers are an affirmed reality looking into more profitable prospects by integrating gaming companion features. The primary platform types involved are:
Gaming voice and text chat tools
Gamers can communicate with each other in real-time using text and voice chat. Apps such as Discord and Twitch are examples of platforms that provide these features.
They have a sizeable social user base to leverage by offering enhanced game companionship features, generating new revenue streams, and increasing revenue streams beyond membership fees. To further increase user loyalty and retention, the platforms can allow high-income players to apply as game companions and offer monetization opportunities.
One successful example is TT Chat gamers' social platform. In 2018, it integrated game companionship features like teaming up and blacklisting, leading to an increased user base and average daily usage exponentially.
Game Live streaming platforms
Live streaming allows gamers to watch others play games in real time. Examples of apps that offer game streaming include Twitch and YouTube Gaming.
Integrating game companionship features to these platforms has a little cost and high conversion rates, especially with experienced gaming streamers driving high-quality companionship experiences. It allows streamers to diversify their work based essentially on the constant production of content by playing and chatting with viewers. Consequently, companionship functionality during live gaming enhances user engagement, driving up revenues through user consumption.
Huya, a leading live gaming platform in China, launched its game companionship feature in 2019. Seizing explosive industry growth, Huya has provided many streamers with income opportunities.
Social Networking Platforms
Many social networking platforms are specifically designed for gaming enthusiasts, like Discord. Huge gamer communities also gather on leading social media platforms like Facebook and Reddit.
It is also more common in social networking scenarios, such as Tiktok, to add easy-to-use games to engage users and facilitate conversations.
Recently, feature-rich apps have been designed for gamers to socialize and meet new friends by quickly adding companionship functionalities. A successful example is Gamingo, which improved social gaming experiences by integrating group play, game communities, and online board game options. The app offers live streaming, group voice chatting, and matchmaking features for popular games like Free Fire and Roblox.
Common Use Cases for Gaming Companionship
Gaming companion features within any social and entertainment app are various.
The most common use cases are the following:
Users can view potential gaming companions or coaches based on game categories, then select the preferred one to receive services. Generally, users can consult recommended gamers lists, including basic information. Following the successful order, users can initiate a 1-on-1 chat or call to start companionship services.
Users can set preferences based on gender, skill level, etc., and match with similar players or teams through random matching. The platform may recommend suitable players for companionship services based on preferences.
Users can find their companions or join a room where the platform assigns them. Users introduce themselves and their abilities in the room and usually communicate via voice chat. Once they choose each other, one user invites the gaming companion to a private room to play together.
Order through Live Streaming
Users apply to play with the hots through virtual gifting while watching live streaming. The game's duration depends on the value of the gift viewers send to the host.
Users pay to join a professional team to rank up and improve their skills. They can choose the team based on its information, play with members or enter the room only to observe the team and games.
Users can play mini-apps inside the app to break the ice, ease conversations and socialize.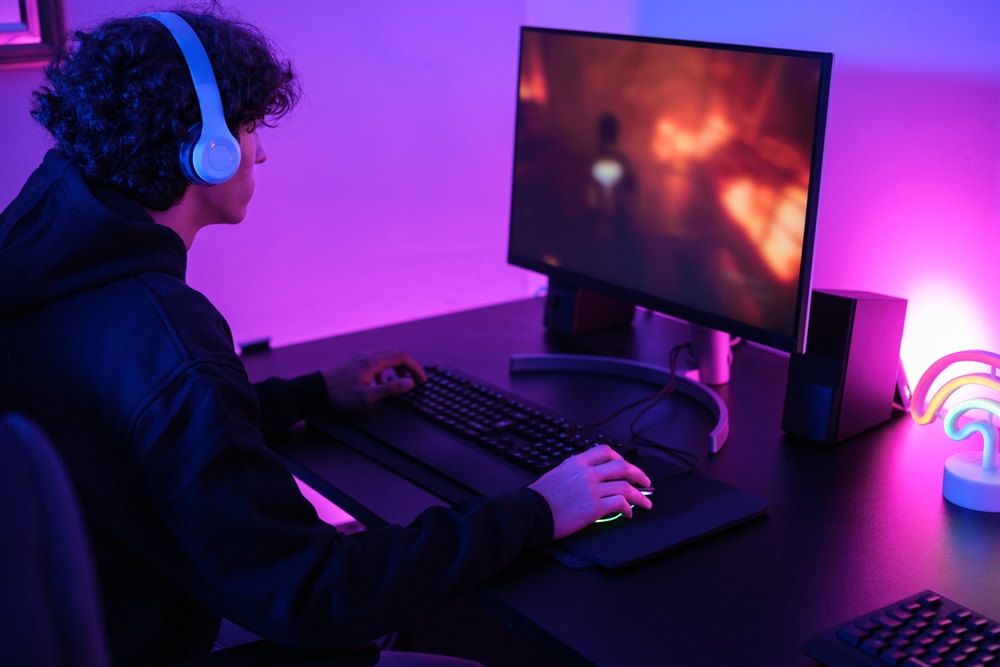 Conclusion
This rapid development of gaming companionship brings immense possibilities for interaction and monetization for gamers worldwide. Powerful gaming companion features open profitable opportunities for the gaming industry and beyond. Mobile social and gaming app developers can thus easily create unique interactive experiences thanks to ready-to-use solutions by RTC providers such as ZEGOCLOUD.
Live Audio Room UIkits allow developers to integrate full features, customizable and adjustable based on the app preferences. Alternatively, ZEGOCLOUD SDKs with lower-level core APIs provide RTC+Virtual Gifts or RTC+Social mini-Games all-in-one solution and with complete error handling services.
To learn more, visit www.zegocloud.com.
Talk to Expert
Learn more about our solutions and get your question answered.
Talk to us
Take your apps to the next level with our voice, video and chat APIs
10,000 minutes for free
4,000+ corporate clients
3 Billion daily call minutes