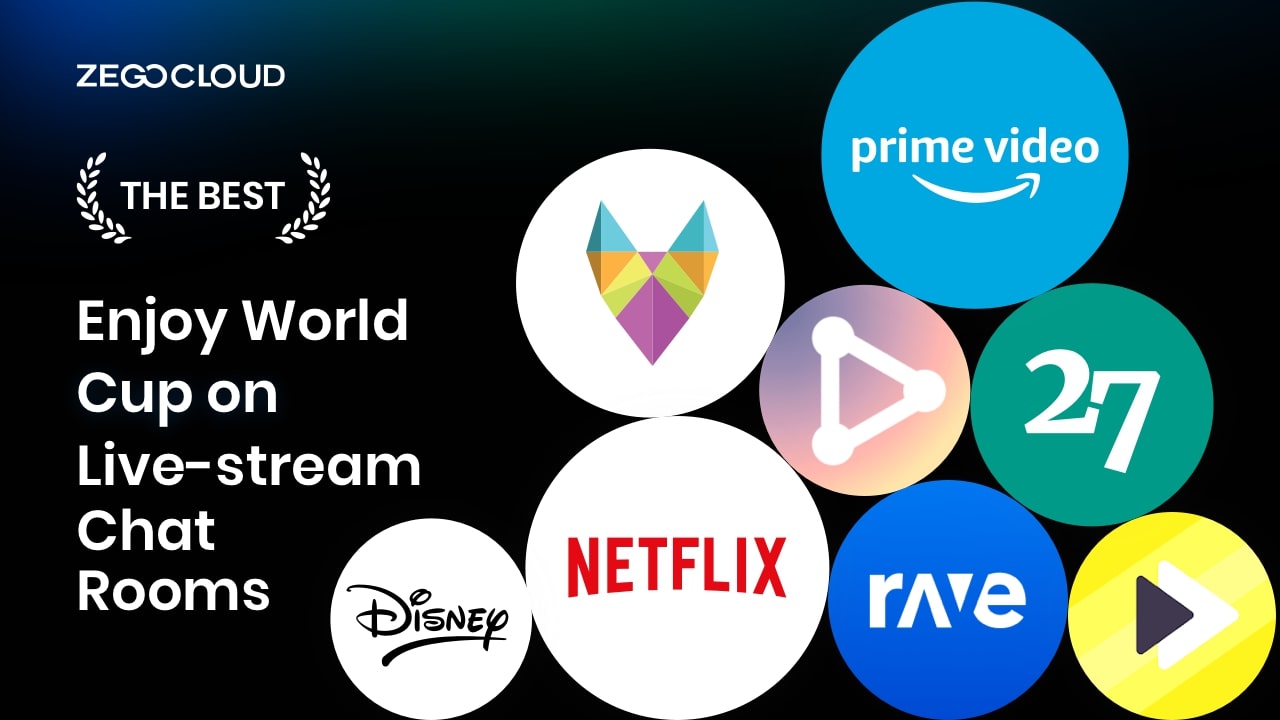 Enjoying the 2022 World Cup games with family and friends despite the distance is possible with the numerous live-stream chat room services available.
Those who cannot tune in at the right time to watch the games can make it up on live-streaming TV services. Nevertheless, to enjoy a more engaging and interactive watching experience, a live-stream chat room is ideal.
Watch Qatar World Cup with 'telecompany'
For some time now, especially during the momentous turn of the pandemic that has kept us relegated indoors for a long time, it has been possible to watch favorite events and movies with company…remotely!
You can enjoy watching significant events such as FIFA World Cup with beloved ones at a distance. There are numerous ways to do this.
The most obvious would be to have a friendly video conference together, and there are many excellent video chat and conferencing services. However, audio and video delays, a slow connection, or disturbed audio could ruin the magical moment of shared viewing.
In fact, over time, users developed the need to synchronize shows or movies with all viewing participants: video, audio, and text chats, such as sharing and interacting in real-time. Live-stream chat rooms provide all these features of utmost importance, especially for watching the World Cup, where you must comment on the game and cheer up for your national team goal live!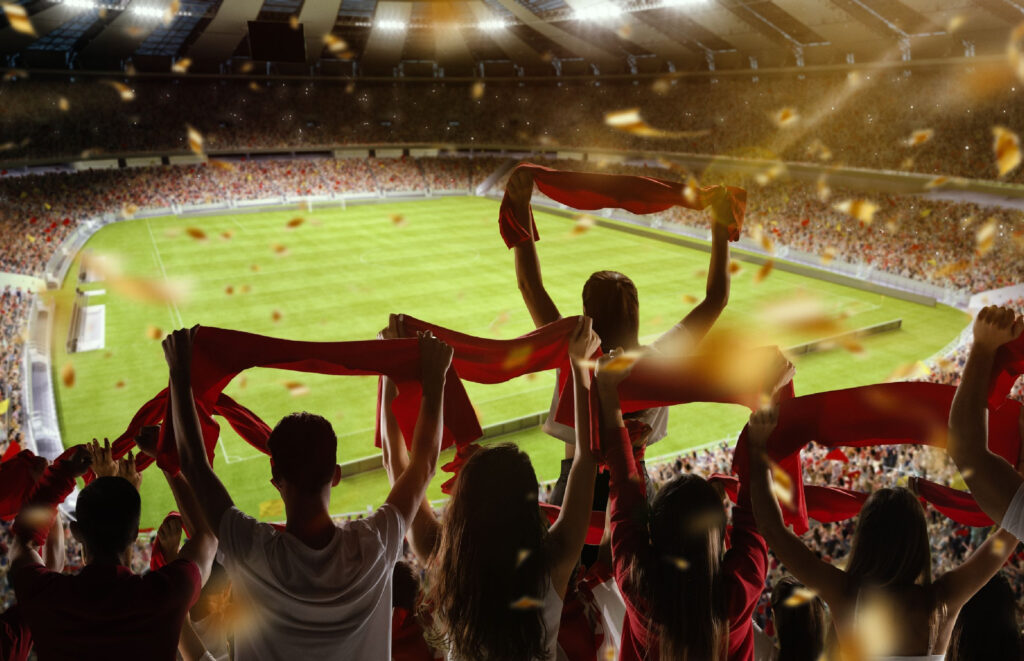 Livestream chat rooms and watch parties
Many online services allow you to create private virtual rooms with live-stream chat and initiate playback of any content from your favorite video streaming services. Let's find out the leading solutions available on the market for TV, computer, and mobile devices.
Netflix Party – Teleparty
One of the most popular is the Netflix party, called Teleparty, where you can watch series or documentaries on the famous streaming platform.
Teleparty allows the synchronization of HD televisions, providing excellent video quality and fast buffering on desktop and mobile devices. It consists of a free Chrome extension where you can create a virtual room, share the access link and start watching the content on Netflix. It is also available to host a 'watch party' on other popular streaming platforms like Youtube, Hulu, Amazon, HBO, and Amazon Prime.
A subscription to the designated platform is required to enjoy its content, even in private rooms shared by other users. While watching, you can comment on the film and exchange messages with the live-stream chat via the Type a message field, where you can customize the user icon and a nickname.
Metastream
This service is similar to Netflix Party. Installing an extension for Chrome or Firefox, you can create virtual viewing rooms without making an account and play content simultaneously from your favorite live streaming services. Quick and easy to start watching your favorite World Cup match with your distant friends.
Prime Video Party
Amazon's streaming platform, Prime Video, has implemented a Video Party feature for watching and commenting on content simultaneously with other users. This feature is available both on PC and via the Web version of this service and on TV via Smart TV apps, dongles, and game consoles.
A Video Party can accommodate a maximum of 100 people, who can interact with a live-stream chat to comment together. Player controls are only available to the online event organizer.
However, Amazon has no rights to broadcast the Qatar World Cup on its platform. To remedy this, one could use Amazon Firestick, a media streaming device that allows one to stream videos, install apps, play music, etc., on your TV. It's a USB stick to connect to the HDMI port on the TV, so one can watch content from popular TV streaming platforms that will broadcast FIFA World Cup.
Kast
Kast is a platform for creating public and private live-stream chat rooms. With the share screen feature, you can share a single browser tab or application and broadcast the World Cup from your chosen live streaming service watch with your loved ones. The free service, but you can remove banner ads and enjoy additional features by activating a premium subscription.
Scener
Another similar option is Scener which synchronizes shows or movies with all participants. It features live-stream chat to react and interact in real time. Download a free extension for Google Chrome. With the premium Scener option, you will enjoy new features, excellent device compatibility, and more choice among your favorite platform from which you can stream the World Cup.
GroupWatch
Disney+ has also introduced streaming functionality with friends and family in virtual mode via GroupWatch. It is available through the Disney+ app for Android and iOS/iPadOS and from a computer via the streaming service's official website.
Group watch allows up to 6 subscribers to the Disney streaming platform to be invited. With the live-stream chat, watchers can send real-time reactions in emojis.
TwoSeven
TwoSeven is another good solution for watching movies and events together remotely. You can play all content from Netflix, YouTube, Amazon Prime Video, and Vimeo, and even upload a file on your computer.
Easy to use, log on to the service's main page, sign up, and select the option you are interested in from your favorite platforms. To watch The World Cup on YouTube TV, you must retrieve the live streaming URL and enter it in the YouTube URL field. At this point, personalize your virtual room and invite people by copying and sending the link button. The guests must also create an account on TwoSeven. Participants can talk via live-stream chat available at the messages option.
Regarding smartphones and tablets, there are specific apps for shared viewing of content remotely on live-stream chat rooms.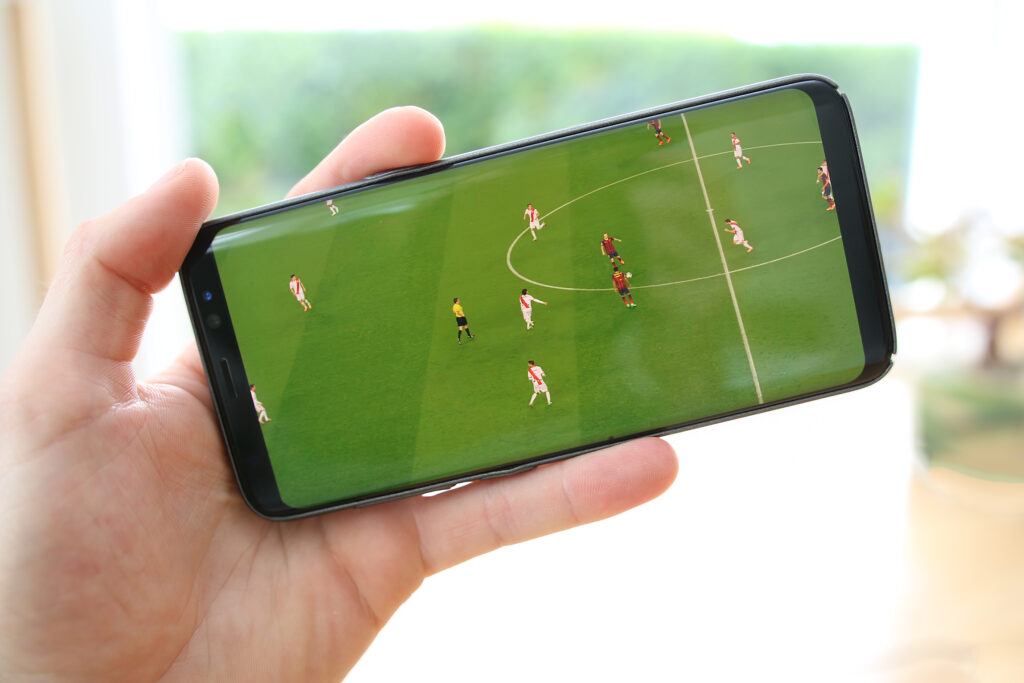 Rave
Rave is a free Android and iPhone/iPad app that allows you to play audio and video content and watch it with your friends.
It supports Netflix, Amazon Prime Video, YouTube, and Vimeo and allows you to upload your content from Dropbox and Google Drive.
After downloading Rave:
Create a profile.
Allow microphone access to your mobile device.
Select your preferred video streaming service for watching World Cup matches.
On the new screen that appears, set the visibility of the live-stream chat room by choosing private and selecting one of the available options (SMS, WhatsApp, Messenger, etc.) to invite your friends. Invitees must have a Rave account and subscription to the chosen live-streaming platform.
SimulWatch
SimulWatch is an application enabling you to comment on the World Cup with others.
It is available for Android and iPhone/iPad devices, and you can search for content on Netflix, Infinity, Rakuten TV, RaiPlay, Google Play, TIMvision, NOW TV, and many other services. Be aware, however, that this app does not allow you to play the content you choose, but it does allow you to create a group live-stream chat to comment in real-time on matches on the video streaming platform you will be using.
To use it, register and create your viewing group and set its visibility. Select the friends you intend to invite to the group and, on the new view screen, set the date and time for viewing the chosen movie to schedule in advance to watch the match remotely.
Live stream rooms and chats: a growing trend
Livestreaming will remain an important technology and market in the future, especially around major events such as the World Cup, where thousands of platforms and providers compete to secure market share.
The kind of services introduced in this article that allow people to watch with others remotely will continue to multiply. The competition is very high.
Live-stream chat helps viewers feel connected and allows real-time interactions as if you were in the same room, albeit miles away.
It is precisely this art of engagement that has made live streaming popular. To create this engagement, apps and services must rely on excellent vendors and service providers.
ZEGOCLOUD solutions
Building a live streaming app and services in different fields will require integrating some unique features that WebRTC-based project solutions from providers such as ZEGOCLOUD should have.
ZEGOCLOUD Live Streaming Kit is a full-featured live-stream component that helps customers build live streaming platforms within the web and mobile apps with just a few lines of code. If speed and efficiency are the priorities, then the Live Streaming Kit is the best choice. Furthermore, live streaming features and UI effects can be customized by modifying parameters.
Using such a product offered by ZEGOCLOUD, many services can build excellent apps and provide a pleasant UX for the final consumer,, who will enjoy the best experience of the live-stream chat.