As Artificial intelligence (AI) continues to revolutionize our lives and work, AI text generators are making waves in the tech world, with ChatGPT leading the pack. The powerful engine behind it, GPT, is causing a stir, especially with its latest versions, GPT-3 and GPT-4, available as an API. This allows other developers to incorporate AI text generation into their apps, leading to many similar AI text generator tools on the market.
While some may argue that AI-generated content lacks the creativity and nuance of human writing, others see it as a valuable tool for improving productivity and efficiency in the writing process. This article will list the top 10 AI Text Generator tools currently available on the market.
How Do Text Generator AI Tools Work?
AI text generator tools are designed to create written content using machine learning algorithms. These tools use various techniques, including natural language processing and deep learning, to analyze large amounts of data and generate text similar in style and tone to human writing. These tools use machine learning algorithms to analyze vast amounts of data and generate human-like text that is both coherent and engaging.
To generate new content that is coherent and grammatically correct, the AI text generator tools are first trained on a large dataset of existing text like news articles or books. By learning patterns and structures in language, AI text generators can produce quality content for different applications, like creating product descriptions, news articles, or social media posts, by collecting and processing an astonishing quantity of material from the public internet.
Human editing may be necessary, but these tools can save time and resources for businesses and individuals needing quality written content quickly. That's why these tools are becoming increasingly popular among writers, journalists, and content creators, as they offer a quick and efficient way to generate high-quality content.
Top 10 AI Text Generator Tools
1. Jasper.AI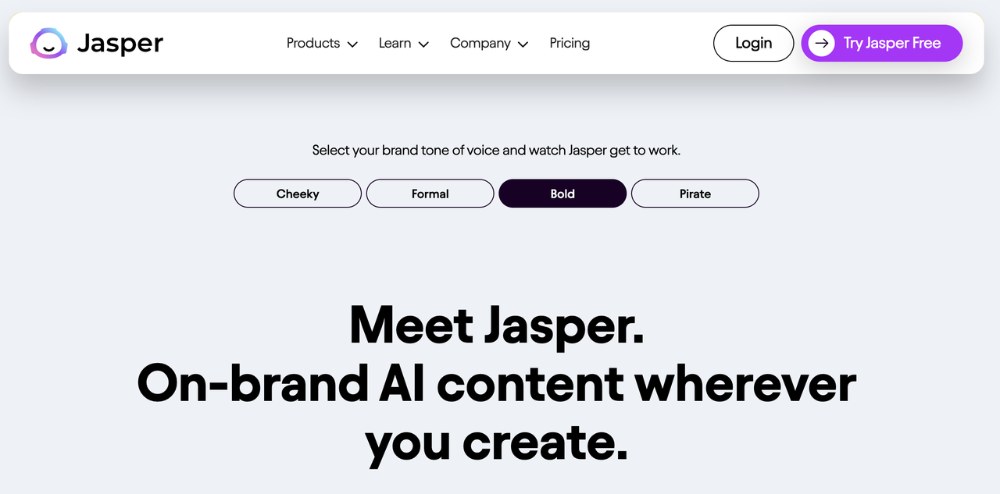 Jasper.AI is a popular text AI generation tool that consistently ranks among the best. This text generator is perfect for marketing as it produces high-quality content. Businesses utilize it to create compelling content and messages that can enhance sales. It is very appreciated among the professional bloggers and content writers community.
Jasper has a Boss mode that can work 5x faster than its regular mode. It can be integrated with Zapier, allowing you to connect it to other work apps such as WordPress and automate the AI text generation, thus saving time and effort.
However, Jasper is among the more expensive AI text generator tools, even more than ChatGPT. Generally, it is recommended to take advantage of its 7-day free trial before purchasing a premium account, which costs 39$ a month. It also offers Teams and Business plans.
2. Copy.ai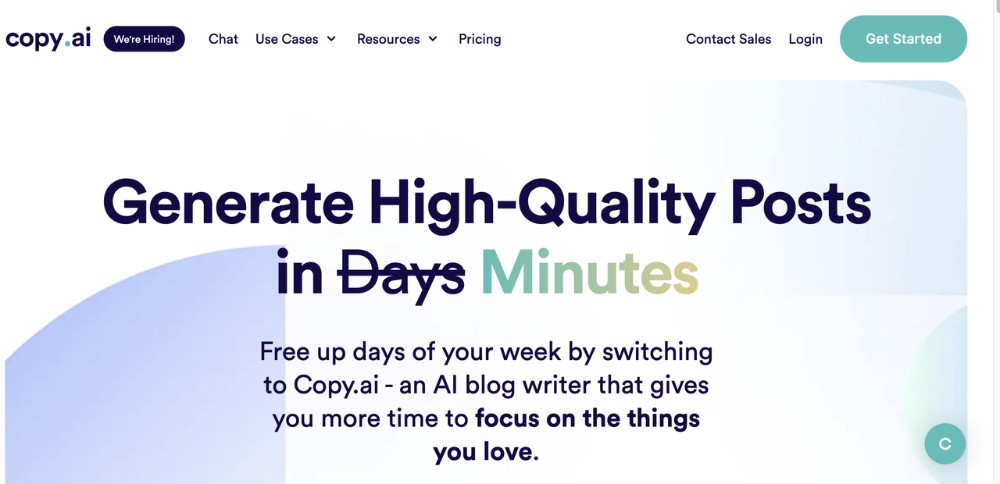 With over 90 templates, Copy.ai can create content for various purposes, from social media posts to marketing emails.
This powerful AI text generator can provide virtual assistance for eCommerce businesses, generating quality content and boosting sales on your page. The software comes with pre-saved prompts covering topics such as SEO, PR, Email Marketing, Paid Ads, and more, usable as a starting point. Additionally, if you prefer to be more specific, you can manually input your copywriting project, context, and tone. The tool will quickly generate results; all its outputs come with reference sites for your convenience. Furthermore, you can choose between different formulations and options for paragraphs
Available on the Web, Copy.ai offers a free plan for up to 2000 words monthly. After this limit, you can choose between Pro and Enterprise plans starting from 36$ per month.
3. Writesonic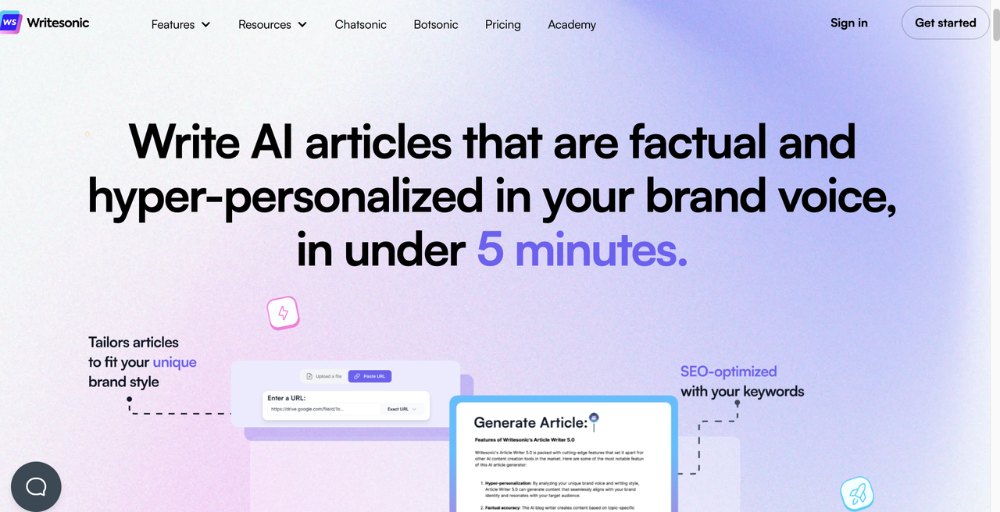 If you're looking for a tool to help you create short and long-form content, Writesonic is an excellent free AI text generator. Its capability of generating 10,000 words makes it perfect for creating a weekly blog post. Furthermore, it offers more than 100 features for any type of content, from landing pages to Facebook ads.
With Writesonic's Writer 3.0 feature, you can create articles based on pre-provided titles, blog intros, and outlines. Nevertheless, some manual customization is required to complete the article's paragraphs. If you want top-quality content, consider using the latest GPT version. Writesonic allows you to choose which GPT version to use, with GPT-4 being the most advanced and expensive option. This empowers the AI Article writer 5.0. The investment is worth it as it generates quicker and better content. Like Jasper, Writesonic can be integrated with Zapier, allowing you to automate tasks such as generating a new Google Doc or Twitter post whenever a new content form is created.
Writesonic offers customizable pricing plans, allowing you to choose the option that best suits your needs. Additionally, they offer a free seven-day trial period or 2,500 Premium words, whichever comes first, so you can determine if Writesonic is right for you.
4. Monica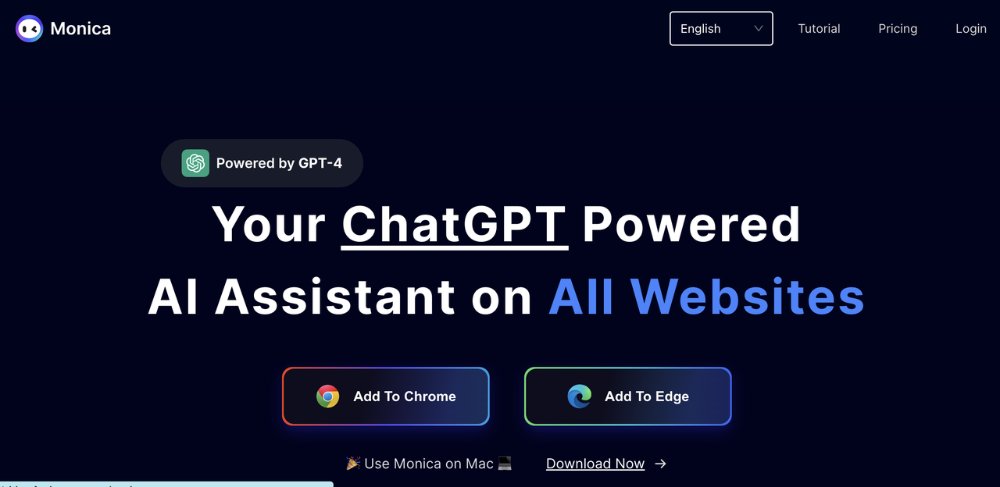 Monica is a browser extension powered by ChatGPT-4, which can be added to Chrome or Edge. Introduced with a very human-like name, Monica's user-friendly AI text generator functions as a virtual assistant, similar to Alexa, but for providing written or spoken results for your queries. With a straightforward interface, you can easily command Monica anytime while browsing the web. Monica offers many functionalities, including reliable translation services and helpful prompts to speed up AI text generation. It helps bloggers and marketers create compelling Twitter posts, emails, and blog articles. Additionally, Monica can provide summaries of blogs, movies, and YouTube videos.
Monica offers a free version, but paid upgrades are available at just $8.3 per month if you need more advanced features.
5. RYTR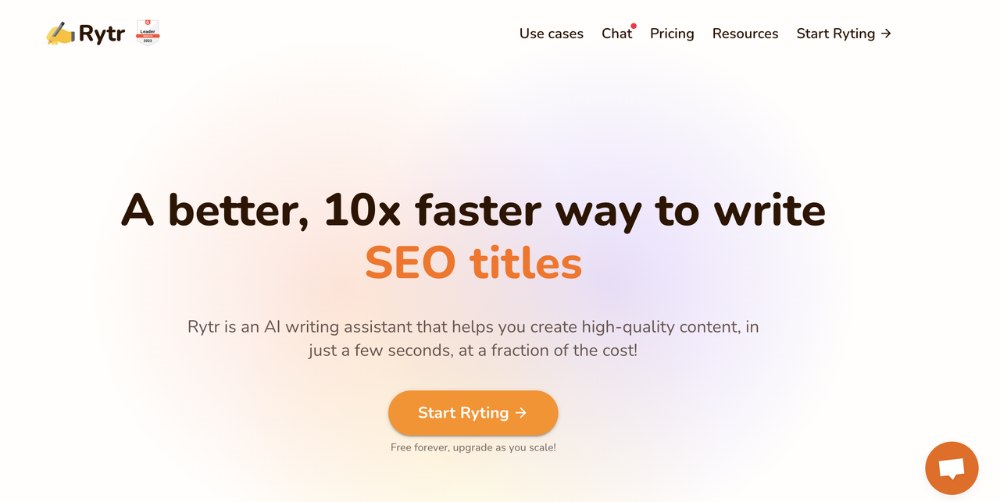 RYTR is the best AI text generator tool for hobbyists and amateur content creators. It can assist with writing blogs, video scripts, and social media content and creating marketing taglines and calls to action. RYTR is also helpful in crafting product descriptions and email drafts for advertising proposals. The app offers suggestions for captivating headlines and introductions, and it even goes beyond content generation with features like paraphrasing, content optimization, and grammar and plagiarism checks. RYTR can generate content in over 30 languages and five different tones. Additionally, you can use it to create AI images for a comprehensive content solution.
While it's not as polished as some business-focused apps, it's significantly cheaper—and since it uses the same AI models, its output is just as good. Depending on your needs, you can access Free, Saver, and Unlimited plans.
6. Notion AI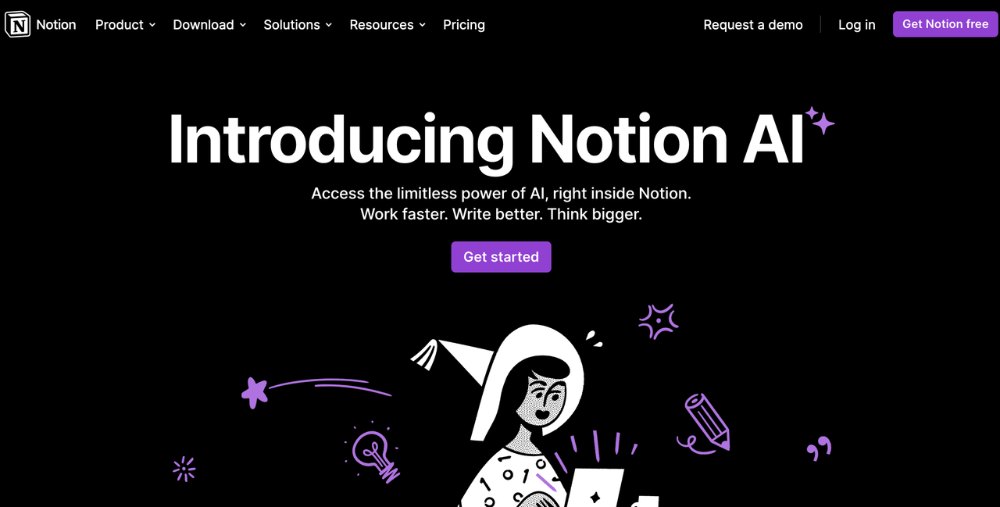 Notion offers an AI text-generation service that makes writing more effective and efficient. Instead of being a standalone app, Notion AI integrates a powerful text generator into your Notion workspace with your existing work processes, such as note-taking, document storage, and collaboration. The one thing that sets this tool apart is this seamless integration makes constantly switching between your notes and a separate AI-powered tool unnecessary. This makes artificial intelligence even more helpful and efficient in your work.
This AI text generator tool allows you to create first drafts, summarize notes, correct grammar and spelling, and brainstorm ideas. It is, therefore, a reliable source for generating text and allows you to rewrite and paraphrase certain portions and request a summary of your writing.
Notion.AI offers both free and paid plans. The free version comes with limited AI prompts (20). If you need more prompts, upgrade to the Plus plan for $10 per month or $8 if billed annually.
7. GitMind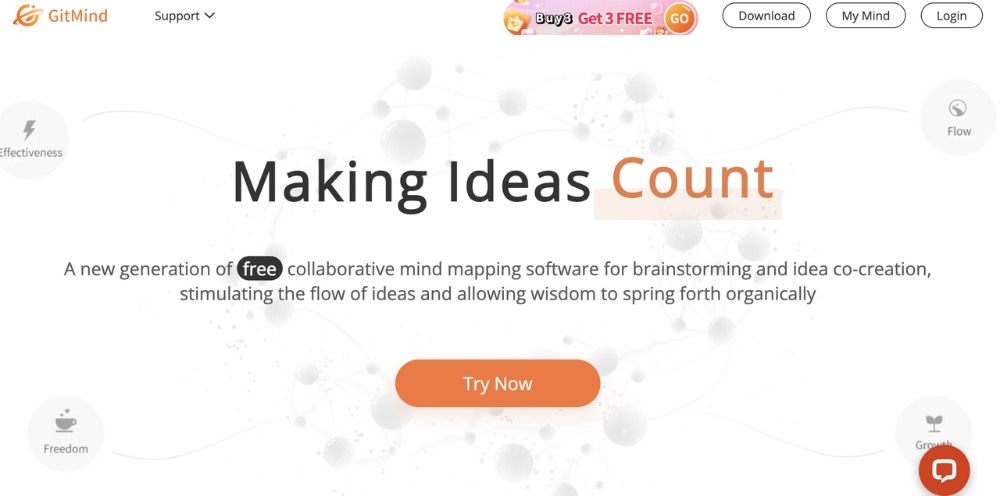 GitMind stands out as a unique AI text generator that provides a variety of flow charts and diagram templates to help you create mind maps easily. It is more like an AI Mind Mapping tool, taking diagramming skills to the next level. It also generates visually organized and optimized structures for your themes, saving you time by presenting only relevant information. Furthermore, it allows you to share and collaborate with others.
GitMind is browser-based. But you can use GitMind anywhere with our iOS and Android apps now. It offers a free plan providing up to 10 mind maps, slide shows, and 20 AI trials. You may access the premium service for advanced features and unlimited content creation and mapping, paying accordingly.
8. Hypotenuse AI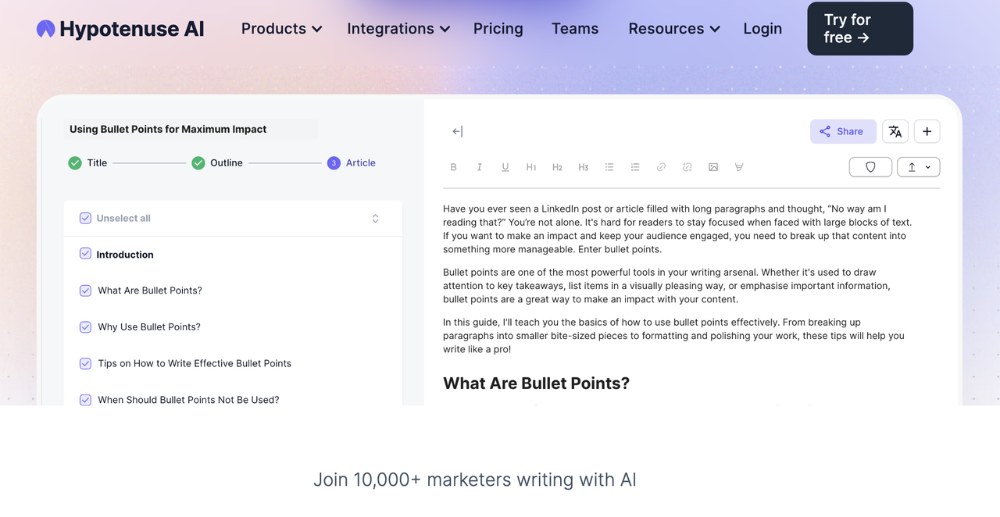 Like other AI text generators, Hypotenuse AI can create entire blog posts, social media posts, and product listings using just a few keywords. Its batch creation feature sets it apart, which allows for the bulk production of SEO copy and product listings using AI.
With this AI text generator, you can easily create a comprehensive piece of writing from start to finish using just one or two sentences as input. You can even incorporate SEO keywords to increase audience engagement. Additionally, Hypotenus AI includes a plagiarism checker and a "Content Detective" feature to verify the accuracy and currency of the information provided.
You can enjoy up to 7 days of free trials, after which you need to upgrade to one of the three plans offered, Starter, Growth, or Enterprise. Prices start from 24$ per month.
9. GrammarlyGO
GrammarlyGO is a generative AI tool designed for writers. This popular AI grammar checker has recently incorporated a GPT-powered AI text generator. Alongside the traditional function of an excellent grammar and style checker, now the software helps rephrase the content, shorten it change its tone, and many other functionalities.
Using cutting-edge artificial intelligence and sophisticated algorithms, GrammarlyGO guarantees the accuracy and excellence of your writing. Despite being in the early stages of development, GrammarlyGO showcases impressive potential.
Even for non-Grammarly users, the complementary plan allows for 100 monthly helpful prompts, making it a valuable resource to explore. Premium and Business plans charge 12$ and 15$ per month, respectively.
10. Quillbot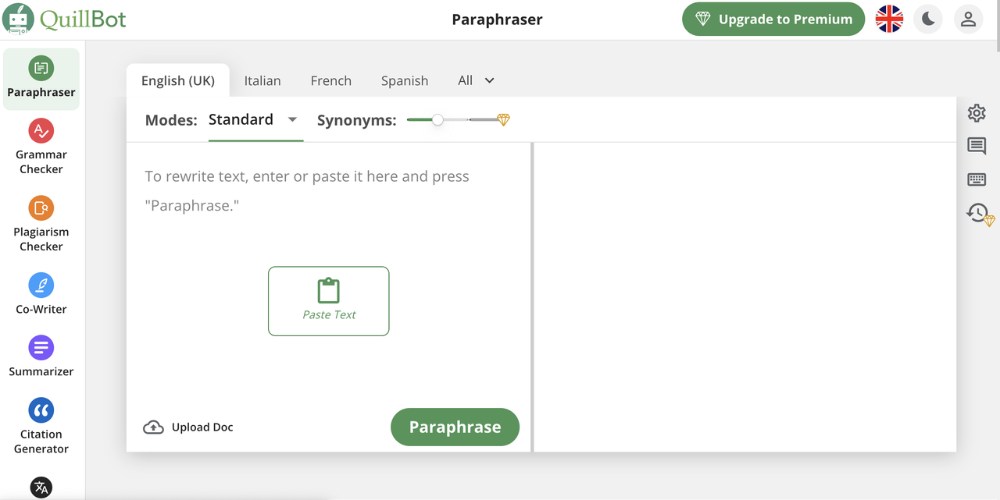 Finally, we mention this exceptional free tool that has also recently upgraded into an AI text generation tool. Quillbot, the popular paraphraser and grammar checker, is now a co-writer, summarizer, plagiarism-checker, translator, and citation generator, making it an ideal tool for students, scholars, and academic writers. Indeed, the software offers plenty of educational resources, tools, and videos.
Quillbot can produce high-quality content in a few minutes with short, simple prompts in various languages. It provides extensions for Chrome, Word, and macOS.
You can enjoy it for free; however, to unlock its full potential, you may upgrade to an annual plan for less than $ 100$ per year. A convenient option is to pause the plan whenever you don't need to use the tool and retrieve it later. Otherwise, the monthly plan charges 19.95$.
Conclusion: ZEGOCLOUD AI+TTSAvatarSDK
AI text generator tools can significantly improve productivity and efficiency, and this list names 10 of the most popular and impressive text generators out there.
AI continues to facilitate how we communicate, both in writing and speaking. Alongside AI text generator tools, machine learning algorithms and natural language processing technologies can turn text into speech. Hence tools such as AI+TTS Avatars and super bots are growing in popularity. It is, in fact, more and more common the functional integration of AI+TTS Avatar to existing or newly established apps.
This transition is possible thanks to the ready-to-use solutions provided by RTC and RTI vendors such as ZEGOCLOUD. With its innovative ZEGO Avatar SDK, developers can easily add a 3D Avatar maker to their apps. The latest version, Avatar SDK 2.0, includes improved animation and synchronization features, making the user experience even more immersive. ZEGOCLOUD's AI-powered TTS technology further enhances the realistic experience of How to Make An Avatar With ZEGOCLOUDs.
Read more:
Talk to Expert
Learn more about our solutions and get your question answered.
Talk to us
Take your apps to the next level with our voice, video and chat APIs
10,000 minutes for free
4,000+ corporate clients
3 Billion daily call minutes