The future of Artificial Intelligence (AI) is an exciting prospect. AI has started to change the way we live, work, and interact with each other. It can automate mundane tasks, improve decision-making, and it has shown its potential to create new products and services. It already being used in various industries, from healthcare to finance, and currently, we are only at the beginning of exploring its infinite uses and purposes.
Artificial Intelligence at present
Shortly, AI became increasingly integrated into our lives.
We already see AI-powered robots performing tasks in our homes and workplaces, and AI-driven cars navigating our roads. Of course, it will take time and numerous trials and errors before we can rely entirely on it and see widespread use.
However, in fields such as customer services, Artificial Intelligence is already improving our experiences with chatbots providing personalized advice and recommendations. AI also automates data entry and analysis tasks, freeing time for more creative pursuits.
AI achievements are already quite impressive. Various industries use it to automate time-consuming tasks and improve decision-making. For example, AI is used in healthcare to diagnose diseases more accurately than humans and in finance to detect fraud more quickly. AI is also used in retail, especially manufacturing, to optimize production processes. Popular consumer products of Artificial Intelligence are commonly used, such as virtual assistants like Alexa and Siri.
In the longer term, AI could profoundly impact our lives. From disease diagnosis to developing new medicines. AI could also create new forms of entertainment, art, and music. Some examples that we already see are virtual reality experiences or interactive movies.
It does and certainly will keep impacting the way we communicate.
AI in real-time cloud communication
We previously discussed definition and forms of real-time communication. It is a type of communication that occurs in real-time, therefore immediate and instantaneous. Technically, it is the simultaneous exchange of information over any type of telecommunications service from the sender to the receiver in connection with negligible latency.
Artificial intelligence (AI) in cloud communication has become increasingly popular. It has improved the efficiency and accuracy of communication between cloud-based applications and services.
Artificial intelligence helped overcome many challenges of real-time communications, such as:
Speech-to-text and transcripts
Automatic translations
Bots and predictors
Identification of abnormal patterns and fraud prevention
Furthermore, this technology is helping businesses and organizations to reduce costs, improve customer service, and increase communication speed.
More efficiency
Regarding improving cloud communication, Artificial Intelligence can automate information flows. For example, when it comes to business, customer service tasks such as responding to customer inquiries or providing personalized recommendations. Artificial Intelligence also analyzes data and provides beneficial insights. By breaking down customer data, businesses can take a better dive into customer behavior. Companies better understand their clients, provide more tailored services, and thus enhance their business performance.
More accuracy
High accuracy of communication between cloud-based applications is possible thanks to AI-powered algorithms. These can detect errors in data transmission and alert users when there is an issue. Communication and data are therefore transmitted accurately and securely.
Enhanced speed
AI-powered algorithms increase communication speed by detecting data transmission patterns and optimizing transmission velocity. They have a significant impact on low latency, which is what enables smooth and continuous data transmission. Overall, this results in a better performance of cloud-based applications and services.
Higher security
Finally, Artificial Intelligence improves the security of cloud communication. AI-powered algorithms can detect malicious activity on networks and alert users when there is a potential security threat. Nowadays, we can protect our data from unauthorized access or manipulation from anywhere promptly.
AI and machine learning
Thanks to advancements in machine learning and AI, networks enjoy the end-to-end network visibility, and quick rerouting of data flows to improve real-time communications traffic performance and reliability.
For years, identification of data was often a manual process: the network administrator had to configure IP packets identification rules based source and destination IP address or protocol and port number. Not only that, they went through the hassle of constant editing these rules when network changes occurred.
Luckily, the advancements in AI and machine learning enabled network components to intelligently identify the purpose of a packet. Now, administrators no longer have to create identification rules manually, but just choose the flows based on what the network device has automatically identified.
Next future
As AI technology evolves, it will become even more critical for companies and organizations to leverage it, especially from the security point of view, to remain competitive in today's digital world. Artificial Intelligence is regarded as the last step of businesses digitalization.
Startups based on artificial intelligence solutions are currently a trend. The already mentioned and most famous example of impactful applications of AI are in customer service use cases.
The consolidation of chatbots or voice bots, the autocompletion of texts in email, the automatic sending of SMS to clients, and the automatic transcription of videos, are the most common applications of AI daily. And further development and perfection of these technologies are respected.
ZEGOCLOUD, AI powered real-time communication
Artificial Intelligence algorithms are widely utilized by ZEGOCLOUD, the world's leading cloud real-time communication service provider.
This vendor enables enterprises and developers to easily and quickly obtain real-time audio and video communication capabilities with a single SDK. Its services are enhanced in quality and efficiency by AI powered features and solutions.
ZEGOCLOUD has an in-house AI team who are dedicated to audio and  video effects and avatar technology. Let's see some of their Artificial Intelligence applications.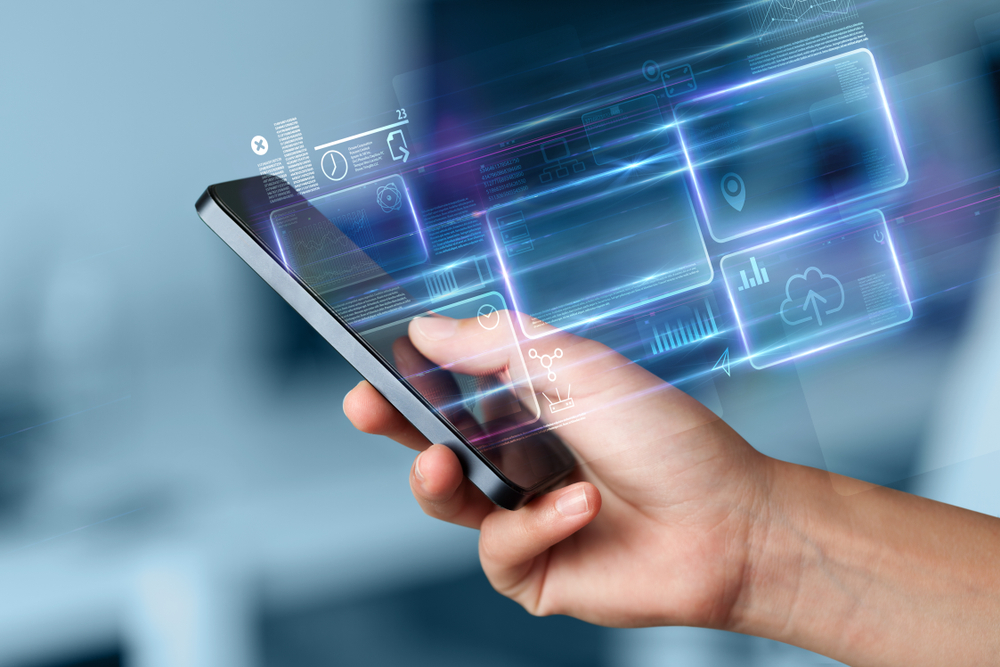 AI noise reduction Express SDK
The ZEGOCLOUD Express 3.0 SDK features scenario-based AI noise reduction. Through intelligent recognition in the voice call scenario and adjustment of noise reduction policies, voice call noises can be minimized to ensure high-fidelity audio quality. Examples of is application are:
Retaining human voices and removing mouse/keyboard noises during a voice call
Retaining human voices and sounds of musical instruments and removing environmental noises generated by air conditioners, wind, and vehicles during live-streaming
ZEGOCLOUD has developed this lightweight noise reduction solution based on neural network, which combines the traditional algorithm with deep learning.
Algorithm of Low-light images and videos brightening
Also, image noise is an issue when communicating. ZEGOCLOUD team improved the traditional algorithms to brighten the images results, by facing certain challenges. Their solution's main points are:
a) FHD Real-time Video, obtained through deep machine learning 2D/3D-LUT.
b) Comfortable and Natural Visual Experience
c) Full Device Coverage, including the low-end, thanks to the offline deep machine learning approach and other innovative measures
d) Robustness in Extreme Lighting Conditions
The solution has been tested with many extreme lighting cases and has been proven to be able to work well under extreme dark or bright conditions.
AI Features and Effects
ZEGOCLOUD Effects SDK guarantees more dynamic and interactive communication by offering 3D stickers, filters, face beautification and background segmentation and more.
This vendor uses advanced algorithms, providing:
Powerful facial recognition, to accurately identify 148 facial key points, achieve facial reshaping, make virtual makeups fit better
Virtual makeup effects coupled with accurate recognition of face key
Stable face detection, so when the human face and human body move it can fast-track and recognize the portrait features
Background segmentation
Augmented reality
And much more.
ZEGOCLOUD One stop Solution provides voice and video SDK to use in conjunction with AI Effects for you to quickly get started and build your own app with low costs for follow-up maintenance.
These are just some of the examples of AI powered solutions of ZEGOCLOUD.
Much more can be done with Artificial Intelligence in real-time communication and beyond. Vendors, businesses and organizations need to adapt to these fast changes and offer cutting-edge solutions to remain relevant.
The future is AI, the future is now.
Talk to Expert
Learn more about our solutions and get your question answered.
Talk to us
Take your apps to the next level with our voice, video and chat APIs
10,000 minutes for free
4,000+ corporate clients
3 Billion daily call minutes