What is StarMaker
StarMaker is a popular singing app and music community with 50M+ users globally. On StarMaker, users can select their favorite songs from a massive international music library. Then they can sing like a pop star in a virtual room, with new fans sending rewards.
StarMaker has gained popularity on music social app charts in Southeast Asia, the Middle East, Europe, and the United States. Besides many ordinary users, professional bands and singers landed on the platform to perform and launch singing challenges.
StarMaker has made it to the lists of:
Top 100 most downloaded apps on AppStore in 119 countries and territories
Top 100 best-selling apps on AppStore in 132 countries and territories
Top 100 most downloaded apps on Google Play in 62 countries and territories
Top 100 best-selling apps on Google Play in 53 countries and territories
In 2020, StarMaker recorded a cumulative total of 62.27 million downloads and generated annual revenue of 100 million USD.
What magic enables StarMaker to attract and keep users from different regions?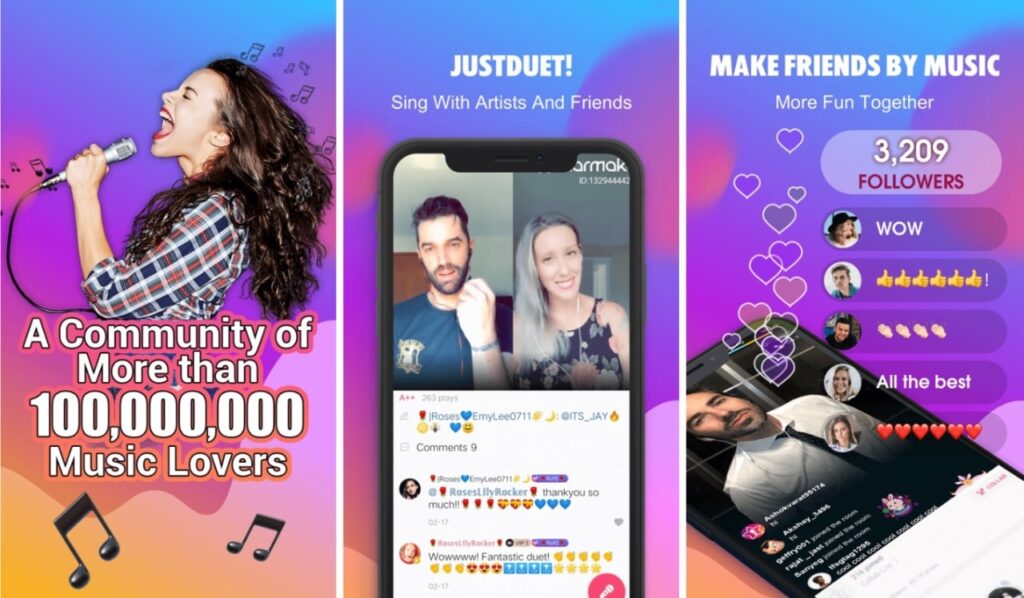 StarMaker's secret
Fan Xia, CEO of StarMaker, emphasized in an interview: "If you want to compete in the social and entertainment sector, you must make an effort to truly understand the needs of your users from different parts of the world. This way so you can provide what they want."
Two key factors lie in StarMaker's success:
A highly localized operations strategy
A product design based on the Social+ model.
1. StarMaker's highly localized operations strategy
StarMaker has set up local operations teams in the Middle East and Southeast Asia. Algorithms and user profiling accurately segmented users and targeted these markets.
For example, StarMaker differentiated and segregated its music content operations when entering the Indonesian market. This way, users who like different music genres won't disturb each other, enhancing the product experience. StarMaker's localized operations have significantly improved user stickiness and boosted user growth.
2. StarMaker's product design is based on the Social+ model
StarMaker focuses on its social attributes. Although StarMaker is a karaoke-based product, the team decided to add a live audio room feature powered by ZEGOCLOUD. The algorithms and user profiling identify and classify users to recommend the Livestream hosts that best match their preferences. With such features, strangers on the platform can: have 1-on-1 video chat, sing in chorus, and have group voice chat in a room. The user experience increased dramatically.
"Karaoke is more of a vehicle to facilitate interactions among users. People who listen to songs are ten times as many as those who like to sing. We hope to enable users to find people with similar interests through music."
Undoubtedly, adding voice interaction to the product has increased users' time on the app. StarMaker users spend, on average more than 65 minutes per day on the platform.
Challenges for a high-quality live audio room experience
In StarMaker's live audio rooms, a host can have voice chats with eight users while live streaming to a global audience. Fans can send virtual gifts to the hosts they like.
The stability and smoothness of audio interactions are undoubtedly at the core of the user experience. In creating a high-quality social audio experience, StarMaker encountered two significant technology challenges:
A very complex global network environment.
Starmaker's main business areas are situations where the network conditions are not ideal for live streaming due to inadequate network infrastructures.
A massive variety of end-user devices.
StarMaker has hundreds of millions of users from hundreds of countries. Users' devices are very different regarding the hardware model, OS version, and performance. In addition, a large portion of the end-user devices is mid to low-end devices, which very often have a less optimal acoustic design, making achieving a good echo cancellation and noise suppression result more challenging.
ZEGOCLOUD helped StarMaker overcome challenges
Achieving an ultra-low latency over a complicated global network is generally considered difficult.
ZEGOCLOUD added value
ZEGOCLOUD has built a massive serial data network (MSDN) that has 500+ deployed globally, covering 212 countries and territories. With an intelligent network scheduling system and sophisticated routing algorithms, ZEGOCLOUD measures and predicts network conditions in real time. Furthermore, it adaptively selects the optimal routing path to provide users with a better real-time communications experience. So, even in island countries like Indonesia, where the network environment is very complicated, ZEGOCLOUD can deliver high-quality real-time voice and video services to StarMaker's users.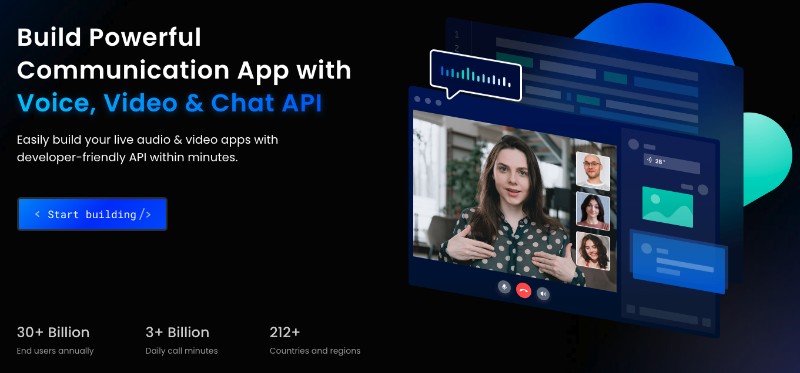 Enhancing UX
A critical point is reducing the performance burden on the end-user devices. For this purpose, ZEGOCLOUD has put a great effort into optimizing its technologies in many aspects, for example:
Reducing the consumption of bandwidth and system resources by using the most suitable codec and bitrate
Controlling the network traffic by calculating the available bandwidth and packaging data packets according to data priority
With such optimizations, even under extreme conditions, ZEGOCLOUD can deliver a stable and smooth real-time voice experience to users at a bitrate of 150kbps.
In addition, ZEGOCLOUD has developed a mature solution to prevent the "Zoombombing" issue that has plagued many real-time voices and video platforms.
ZEGOCLOUD provides comprehensive support and services
"We chose ZEGOCLOUD not only because of its excellent performance in stability and smoothness but also for its ability to support us in dealing with the complicated network environment and meeting the highly diverse needs of global users."
The manager at StarMaker, who oversaw the live audio room project, said: "We chose ZEGOCLOUD as our real-time voice and video service provider because we trust them; we are confident that we can provide an even better experience to our users in the future. "
ZEGOCLOUD sees itself as a "technology + service" platform, which means we are not only focused on providing technology solutions but also are keen to listen to our customers so that we can understand their real needs and solve their problems.
This vendor has been working closely with the StarMaker team and supported them in multiple version updates of the StarMaker app. Whenever there were issues, we always responded swiftly to provide solutions.
We earned our customers' trust and praise for continuously improving our products and services. For each of our customers, we form a dedicated team to provide comprehensive support from all aspects, including requirement analysis, solution design and review, integration support, risk control, and even code review.
Because of this high service standard, ZEGOCLOUD's relationship with its clients has been very stable. Our crucial customer turnover rate is nearly zero, and our overall customer turnover rate is less than 3%. We will continue to do our best and live up to our customers' trust.
With the launch of the high-quality live audio room feature, StarMaker's popularity soared, and its user stickiness increased significantly. And we, as the provider of live audio room solutions, are honored to play a crucial role in helping StarMaker achieve its great success in the global social network platforms market.
Talk to Expert
Learn more about our solutions and get your question answered.
Talk to us
Take your apps to the next level with our voice, video and chat APIs
10,000 minutes for free
4,000+ corporate clients
3 Billion daily call minutes