Are you looking for a way to stay connected with a group of friends on Snapchat? Creating a group chat is the perfect solution! Group chats on Snapchat allow you to share snaps, messages, and stories with multiple people simultaneously. In this article, we'll show you how to make a group chat on Snapchat in just a few easy steps.
What is a Snapchat Group Chat
Snapchat is a widely used social media platform that lets users send and receive photos and videos that vanish after a short period? In addition to one-on-one chats, Snapchat also offers group chats, which are an enjoyable and practical way to stay in touch with multiple friends simultaneously.
A Snapchat group chat is a conversation involving three or more people who can exchange snaps, messages, and stories. When you create a group chat, you can name it and select whom you want to add to it. You can also customize the chat settings to control who can join or add new members.
Snapchat group chats have various purposes, such as planning events, sharing jokes, and staying connected with distant friends. They can also be beneficial for business purposes, such as collaborating with colleagues or advertising a brand.
A unique feature of Snapchat group chats is the ability to send snaps that disappear once they have been viewed. This feature provides an additional layer of privacy and encourages users to share more openly. Group chats can also be customized with filters, lenses, and other Snapchat features to make them more entertaining and engaging.
Why Create a Group Chat on Snapchat
Snapchat is a social media platform that allows you to share moments and connect with friends and family through multimedia messages? One of the great features of Snapchat is the ability to create a group chat. Here are five reasons why you should create a group chat on Snapchat:
1. Easy Communication
With a group chat, you can easily communicate with multiple friends at once, rather than having to send individual messages to each person. This can save time and make planning events or catching up with friends more efficient.
2. Privacy
Group chats on Snapchat are private, and only members of the group can see the messages. This makes it a great way to discuss sensitive topics or plan surprises without worrying about anyone else seeing the conversation.
3. Fun with Friends
A group chat can be a great way to have fun with your friends. You can share funny photos, memes, and inside jokes with each other, making it a great way to stay connected and have a laugh.
4. Organizing Events
If you're planning an event with friends, a group chat can make organizing it much easier. You can discuss the details, make suggestions, and keep everyone up to date on any changes.
5. Sharing Experiences
With a group chat, you can share experiences with friends, even if you're not all together. You can send photos and videos of what you're doing, making it feel like everyone is there with you.
How to Make Group Chat on Snapchat
You might be wondering how to create a group chat on Snapchat right now. Well, the good news is that it's a straightforward process that you can complete in just a few quick steps. In this section, we're going to walk you through the process of making a group chat on Snapchat, so you can easily keep in touch with all your buddies simultaneously.
Step 1: Open Snapchat and log in
To create a group chat, you'll need to first open the Snapchat app and log in to your account. Once you're logged in, swipe right on the camera screen to access the chat screen. This is where you'll be able to create your group chat.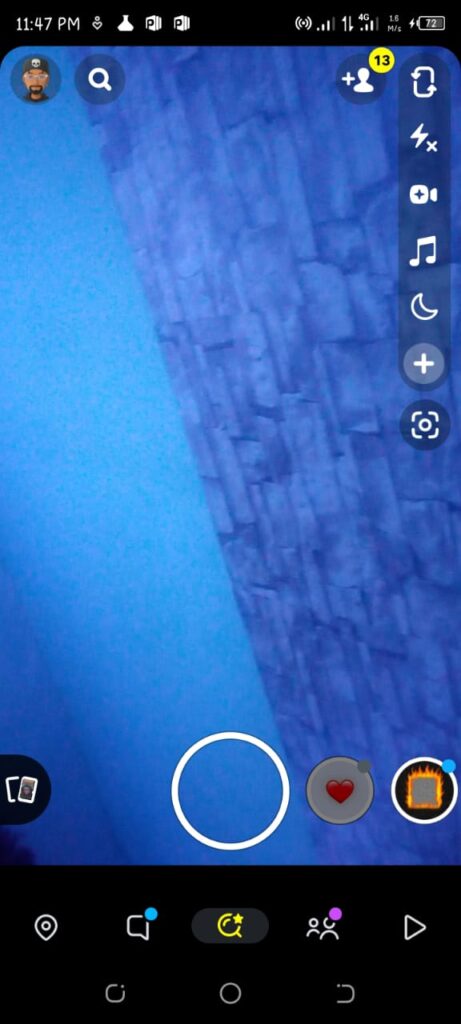 Step 2: Tap the new chat icon
To commence a new chat, head to the top right corner of your chat screen where you'll spot a shiny new chat icon. Simply tap on it, and you're ready to begin your conversation. After you tap the new chat icon, you'll be taken to a screen where you can select the friends you want to add to the group chat. Simply tap on the names of the friends you want to add.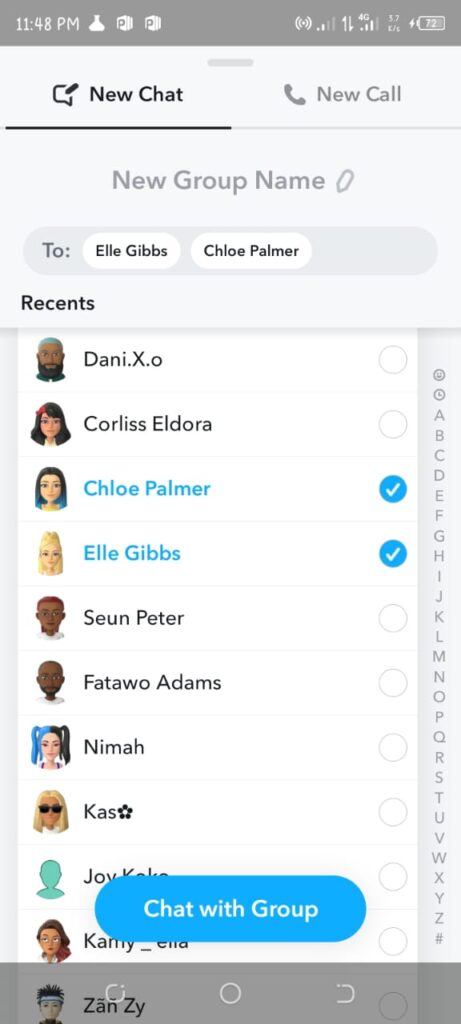 Step 3: Name your group chat
Once you've selected your friends, you'll be prompted to name your group chat. Choose a name that is relevant to the topic or purpose of the chat. After giving your group chat a catchy name, you're good to go and connect with your buddies. Just type out your message and tap that send button to get the conversation rolling.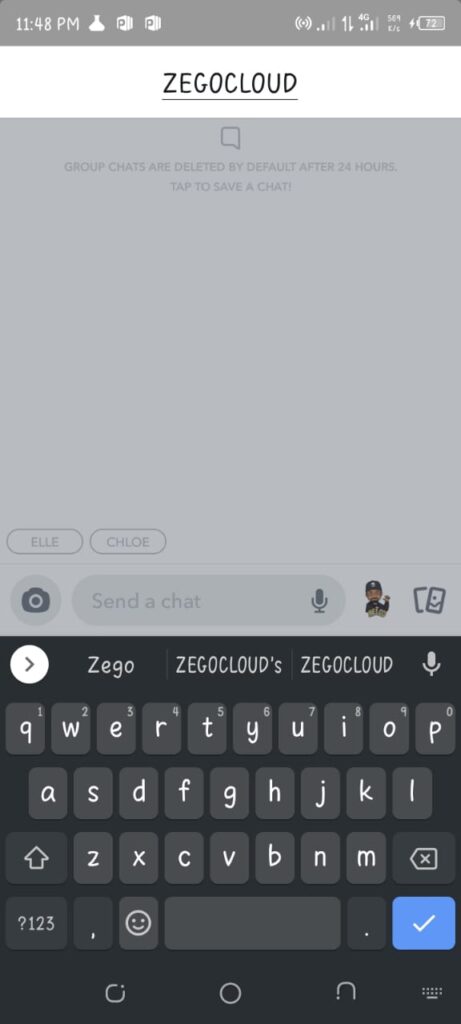 How to Make Group Chat App with ZEGOCLOUD SDK
Group communication is critical in keeping people connected, whether it's for work or leisure. With the advent of smartphones, creating a group chat app is an excellent way to achieve this. But, developing a chat app from scratch is a complex and time-consuming process. That's where ZEGOCLOUD's In-app Chat SDK comes in, a solution that simplifies the process of creating a group chat app.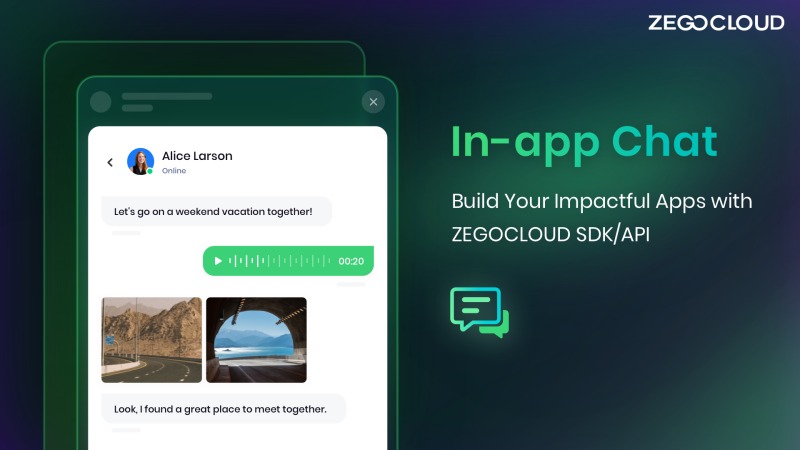 ZEGOCLOUD's In-app Chat SDK is an easy-to-integrate solution that allows developers to add chat functionality to their applications with just a few lines of code. This SDK provides a reliable and secure messaging platform, enabling users to send text, images, videos, and audio messages.
Here are some of the features of the In-app Chat SDK:
1. Text and Multimedia Messaging
The SDK enables users to send and receive text messages, images, videos, and audio files, making it easier to share information.
2. Real-Time Notifications
In-app Chat SDK sends real-time notifications when a user receives a new message or when someone joins or leaves a group chat.
3. Push Notifications
Users receive push notifications even when they're not actively using the app, ensuring they never miss a message.
4. End-to-End Encryption
The SDK uses end-to-end encryption to ensure secure communication and protect user privacy.
5. Free 10,000 Minutes Monthly
ZEGOCLOUD offers a generous free tier of 10,000 minutes monthly, allowing developers to test the SDK's features and functionality before committing to a paid plan.
Steps to Make Group Chat App with ZEGOCLOUD SDK
To create a group chat using ZEGOCLOUD In-app Chat SDK, please follow the steps outlined below:
1. Register for a ZEGOCLOUD developer account
First, you must sign up for a developer account on ZEGOCLOUD's website. This will give you access to their admin console, SDK, and other resources. After you have signed up for a developer account, you can create a new project in the ZEGOCLOUD admin console. This will allow you to manage your chat settings, permissions, and other project-related details.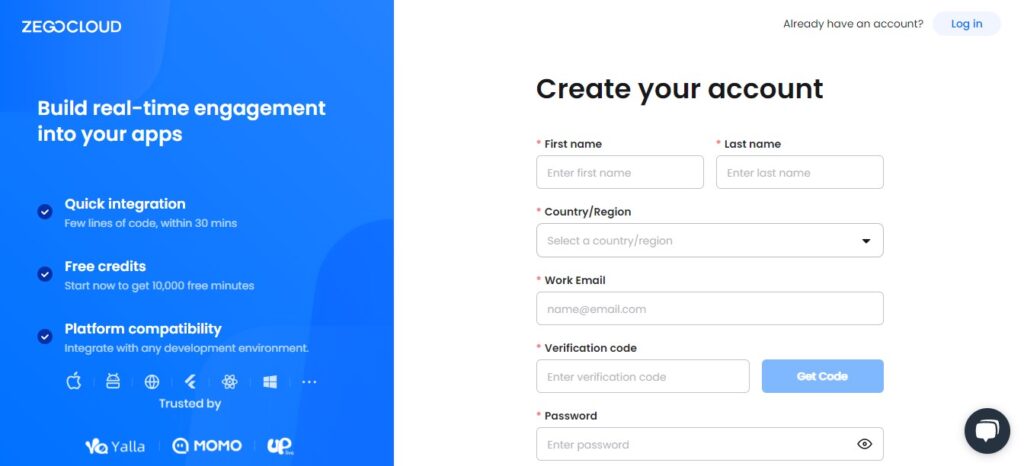 2. Integrate Chat SDK
Once you have created a project, you can obtain your credentials like appID and appSign. These will be used to authenticate your app and enable chat functionality. After obtaining your credentials, you can integrate the ZEGOCLOUD In-app Chat SDK into your app. This will allow your users to access the chat features.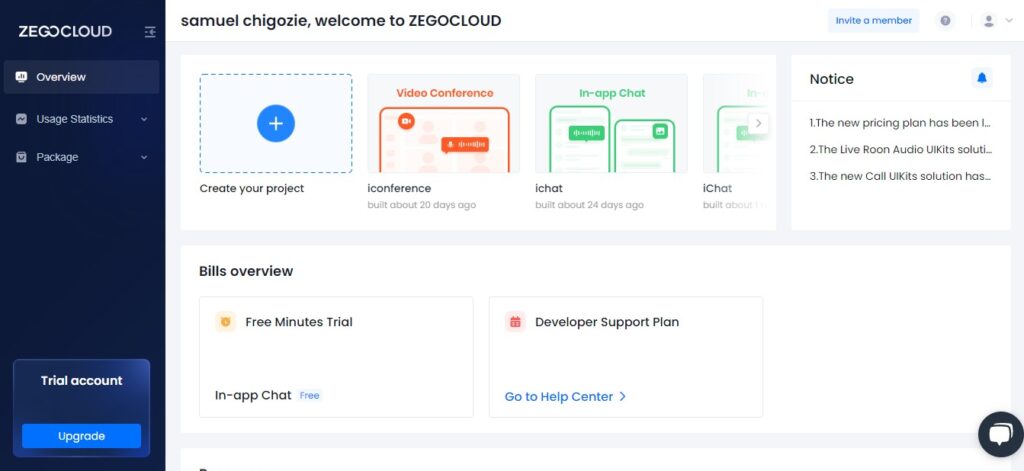 3. Test your app
You can choose from a variety of chat features like group chat, one-to-one chat, file sharing, and more. Depending on your use case, you can customize the chat experience to meet your users' needs. Before launching your app, it is important to thoroughly test the chat functionality to ensure that it works as expected. You can use ZEGOCLOUD's testing tools to simulate different scenarios and ensure the chat features work properly.
4. Launch your app
Once you have completed testing, you can launch your app and make the chat features available to your users. Make sure to promote the chat functionality and provide support to users who have questions or issues.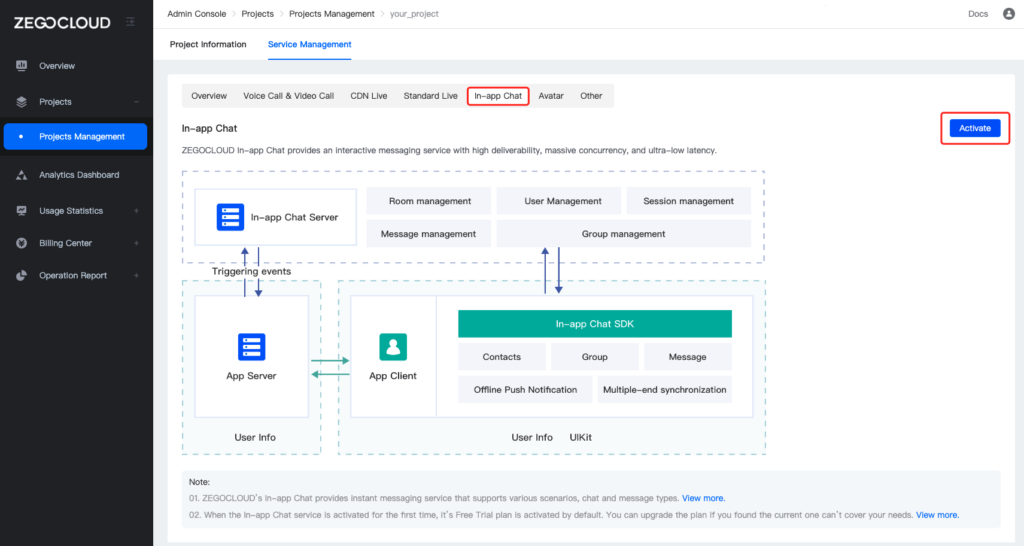 Conclusion
Creating a group chat on Snapchat is a simple process that can enhance your communication experience with your friends. By following the steps outlined above on how to create a group chat on Snapchat, you can quickly set up a group chat and start chatting with your friends in no time. So, don't hesitate to try it out and enjoy the convenience of group chats on Snapchat!
If you're looking to add either one-on-one or group chat functionality to your app, you can use the ZEGOCLOUD In-app Chat SDK.
Talk to Expert
Learn more about our solutions and get your question answered.
Talk to us
Take your apps to the next level with our voice, video and chat APIs
10,000 minutes for free
4,000+ corporate clients
3 Billion daily call minutes