MMO games have been extremely popular among gamers across the world. Millions of gamers play gamers like World of Warcraft, Guild Wars 2, The Elder Scroll Online, and others daily. If you and your friends also play these games and looking for a great game chat app to gather and plan all game activities, this article will help you.
Best 10 Game Apps with Chat Feature
Choosing the best game chat app can be problematic for you due to the sheer number of available options. While some apps are best for certain games, you need an app that can be equally good for all games. Below are 10 game chat apps used widely by the online gaming community:
Probably the most used chat game app by gamers worldwide, Discord is the best choice. Due to its wide use, you can easily find multiple communities for almost any recognizable game. It allows users to easily create servers of their community and connect with each other through text, voice, and video chats. With 100 servers in its free plan, Discord will likely not cost you much in your gaming journey.
Although the quality of audio and video chats in its free package isn't that impressive, it is still more than enough. In Discord, you can join multiple servers at a time without any complexities.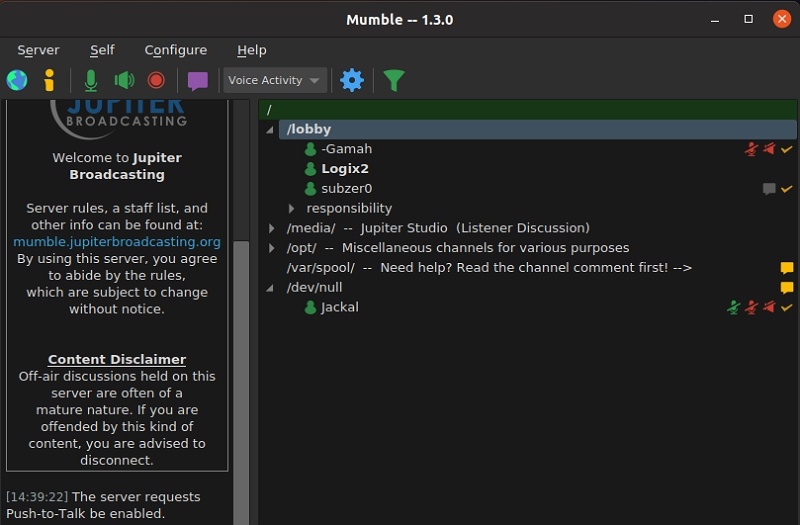 An open-source and free game chat app, Mumble has been popular among gamers for 15 years. This app displays low latency and high-quality voice chat during gameplay. Its in-game overlay allows gamers to keep an eye on the FPS rate and know who is talking. With its positional radio, users can also figure out where each player is on the map.
Mumble is also known for providing secure communications, which are end-to-end encrypted. You can customize it to suit your needs, for it is an open-source platform.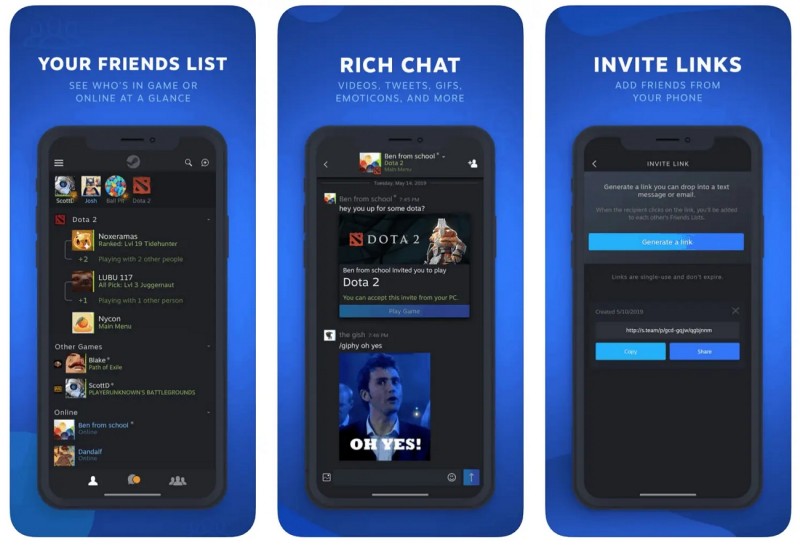 Recommended for Steam users, Steam Chat is an in-built tool into the Steam platform with text and voice chat capabilities. If you want to play Steam games with chat features, using Steam Chat will let you connect with other Steam users individually or in group settings. It allows individual and group text chat and individual and group voice chat.
Unlike other game chat apps, it only keeps your chat history for two weeks. Since it integrates into the Steam platform, non-Steam users cannot benefit from it.
Available for Windows, Mac, Linux, iOS, Android, and FreeBSD, TeamSpeak is a voice chat application. It provides ultra-low latency coupled with military-grade security features. When using this app, you can easily create a private virtual server for you and your friends. All of the communications in the app are fully encrypted, and the company claims that it isn't involved in data harvesting.
TeamSpeak3 is the most widely used variant of TeamSpeak, with TeamSpeak5 currently in Beta state. You will need to buy a subscription license to use most of the app features.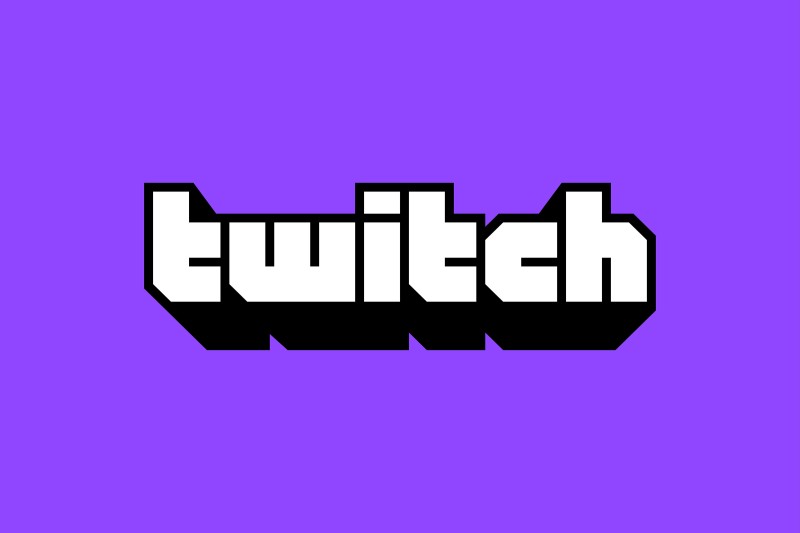 Most famous for its live streaming support for gamers, Twitch is also an excellent choice for chat games online. Using the Twitch in-game overlay, you can access the game chat features during a stream along with other important information. It also lets you stream party gameplay like raid or guild battles through party voice chat.
While the in-game chat features of Twitch are sufficient, they still cater to the needs of streamers. If you and your friends are looking for quiet and private space, you are better of with other options on the list.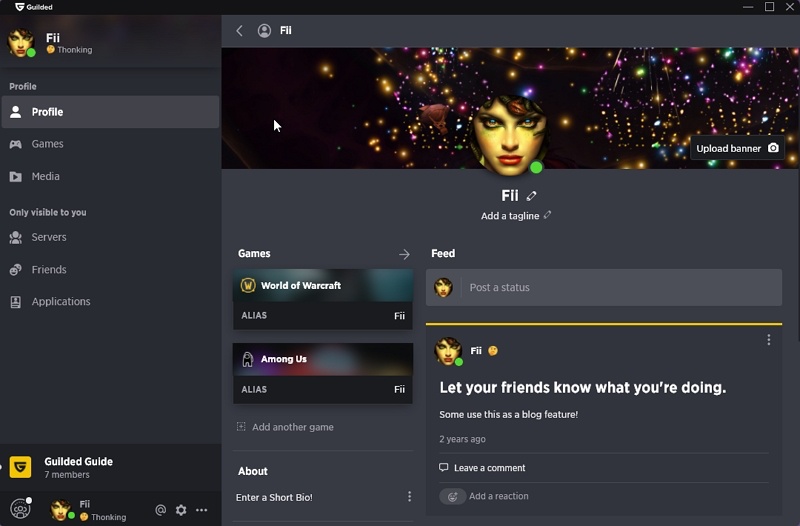 Known for being a more gaming-oriented version of Discord, Guilded has been gaining popularity among gamers in recent years. Founded in 2017, this service provides gamers with voice, video, and text chat support. Similar to Discord, it has private communities of different games called guilds. This app focuses on team-based online video games with integration for many popular games.
It provides users with different ways to monetize their communities through integrations like Twitch, Patreon, etc. The only drawback of using Guilded is its small community size.

Designed to be free and anti-surveillance, Tox is a modern open-source game chat app. It provides secure text, voice, and video chat features to stay connected with your friends. This tool is fully free and doesn't allow any kind of ads. All of your communication on this platform are also encrypted using open-source libraries. It also has no central servers, meaning your data is not accessible.
Tox also allows you to share the screen with your friends during chats. With it, you can also share unlimited files, as there is no cap on file size or numbers.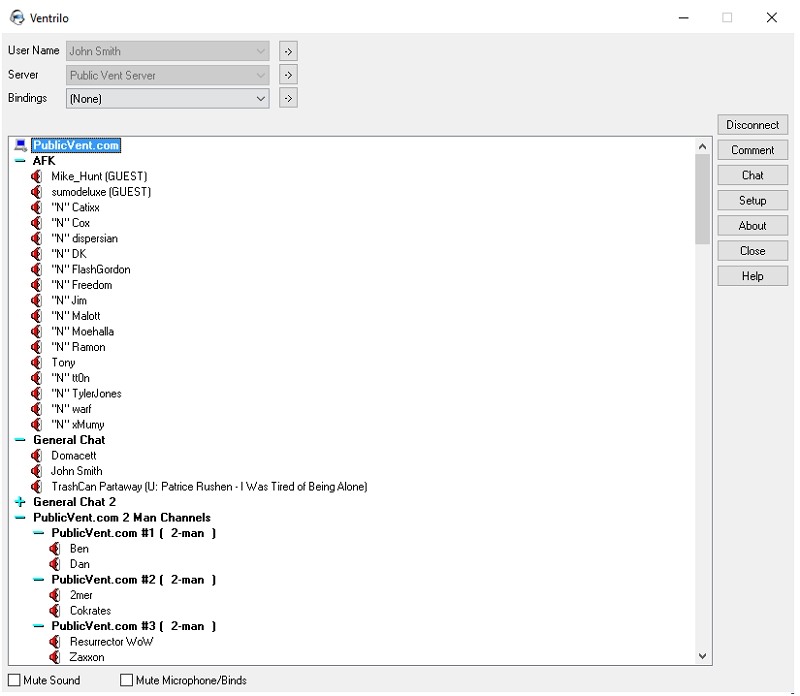 Popular for its simple and clean interface, Ventrilo is a widely used chat game app used for online games. Its simple interface allows users from any field easily understand and use all major features. This app is also very lightweight and takes very few resources from your system. It ensures that your other programs, like games, aren't disturbed.
Users can easily create channels for group text and voice chat with the ability to record and playback voice streams. You will need to buy its premium version to use all of its features.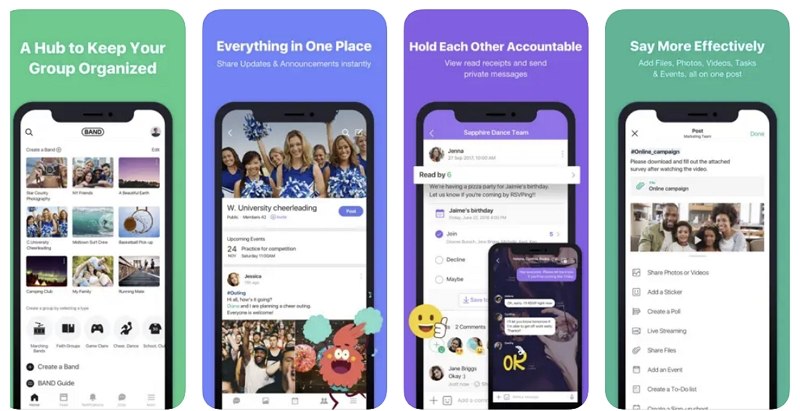 Providing you the ability to manage your gaming groups on your computer and phone with ease, BAND is a free game chat app surging in popularity nowadays. The app is available for Android and iOS users and offers many modern features. These features include live streaming, in-chat polling, friend invitations, file sharing, and many more.
It also provides a community board to keep everyone aware of the most important updates. Using its shared calendar, you can set up reminders for upcoming events.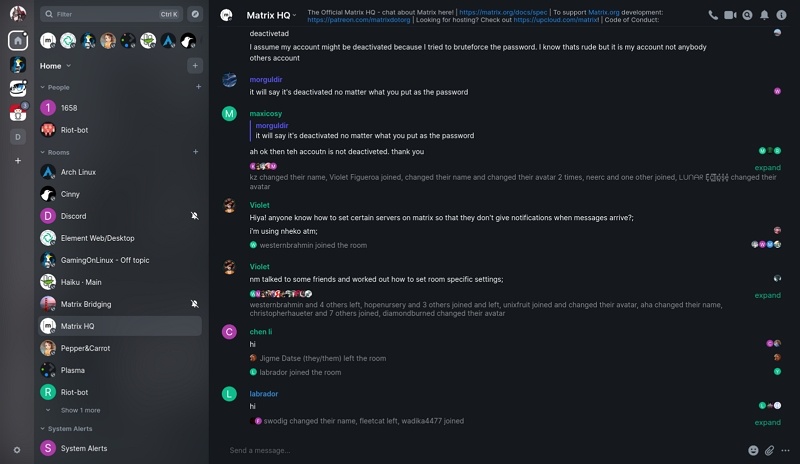 Created with Matrix, an open standard communication protocol, Element has been increasingly used by gaming communities. Matrix can be easily integrated with WhatsApp, Facebook, and many other services. This app provides high-quality voice and video chat for individuals and groups. It also allows users to share a wide range of files with each other.
Users can set reminders for the most essential updates using its notification system. This platform's communications and file sharing are also protected through end-to-end encryption.
Why Choose ZEGOCLOUD API/SDK for Game Chat App
The ability to talk with your friends or other players in games with chat features makes the gaming experience more enjoyable. If you are working on an online game, you can make it more appealing by adding the voice chat feature. To begin with, the best and easiest way to add this feature is to use the voice chat API of ZEGOCLOUD.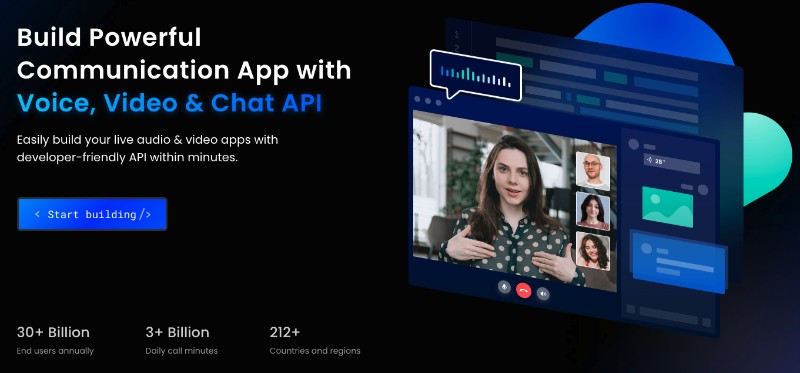 With ZEGOCLOUD, you can provide users the ability to communicate with individuals through direct calls and even perform group calls for playing chat games online. The ability to create a customized voice calling experience allows for enhancing this particular experience while playing games. The ability to perform high-quality calls with no latencies is only possible with ZEGOCLOUD's API and SDK.
Key Features of The Best API/SDK for Game Chat App
You don't get an average voice chat feature when you use ZEGOCLOUD's API service. Subsequently, it provides the most modern and versatile chat feature to ensure your app's users aren't dissatisfied. Below are some of the key features of this amazing API:
Immersive Communication with Spatial Audio
For an immersive gaming experience, the voice chat API offered by ZEGOCLOUD has a dedicated option for adding spatial audio. This can help the voice reach every user present within the call and guide better gameplay for everyone. Spatial audio can be effective for professional gamers with clear voice communication.
Noise Reduction with Artificial Intelligence
Noise reduction is possible with the help of this voice chat API. Where many gamers report unnecessary noise while playing games, the use of an AI-based system presented in this API service removes it. It deletes all noises except human voices, giving a wholesome experience of vocal communication among gamers.
Unlimited one-to-one and group voice calls make you feel like you are gaming with people in the same physical space as you. You can easily share your screen with your gaming friends with the help of this service. If you use ZEGOCLOUD voice chat API, you can also record your gameplay, exempting the need for a third-party service.
When using the ZEGOCLOUD voice chat API, the latency during real-time communication between users will drop to as low as 300ms. That means users will be able to enjoy the game and game chat without any lag or interruptions. It can also handle huge numbers of video and audio calls simultaneously without any drop in performance.
Conclusion
Playing MMO games allows you to have the most amazing gaming experience and make new friends across the globe. That's why the magic of MMO games is strong in the gaming community. You can also make your games more popular by adding an in-chat feature. ZEGOCLOUD voice chat API is the way to go when creating your chat game.
Read more:
Talk to Expert
Learn more about our solutions and get your question answered.
Talk to us
Take your apps to the next level with our video APIs
10,000 minutes for free
4,000+ corporate clients
3 Billion daily call minutes