Since Facebook introduced its Facebook Avatar Maker, it has been a popular feature among users. People have used it to showcase their creativity by designing many unique features. If you also want to know how to make Facebook Avatar and the science behind it, this article will help you. It will also describe the process in case you want to make your avatar maker app.
What is Facebook Avatar Maker
Before understanding how to make Facebook Avatar, learning more about Facebook Avatars and the Face Avatar Maker is essential. Facebook Avatars are the virtual avatars people can create to emulate their real selves. The process you use to create your look-alike avatar happens in the Facebook Avatar Maker.
It is a user-friendly tool with numerous options for creating an avatar as real to you as possible. When it comes to features, it even includes options like nose and ear piercings with different clothing and headwear options. Moreover, you can use the Facebook Avatar Maker on both mobile apps and the web.
How to Make Facebook Avatar
Now that you have understood what Facebook Avatar is, let's review its creation process. Facebook has made it very easy for users to create their desired avatars. It offers many unique additions during the creation process. Here is how to make an avatar on Facebook:
Step 1: Launch the Facebook app on your smartphone and press the "Three Horizontal" lines to open the profile menu. For Android devices, it is in the upper right corner with a profile icon, while iOS users can find it at the bottom right corner of their device.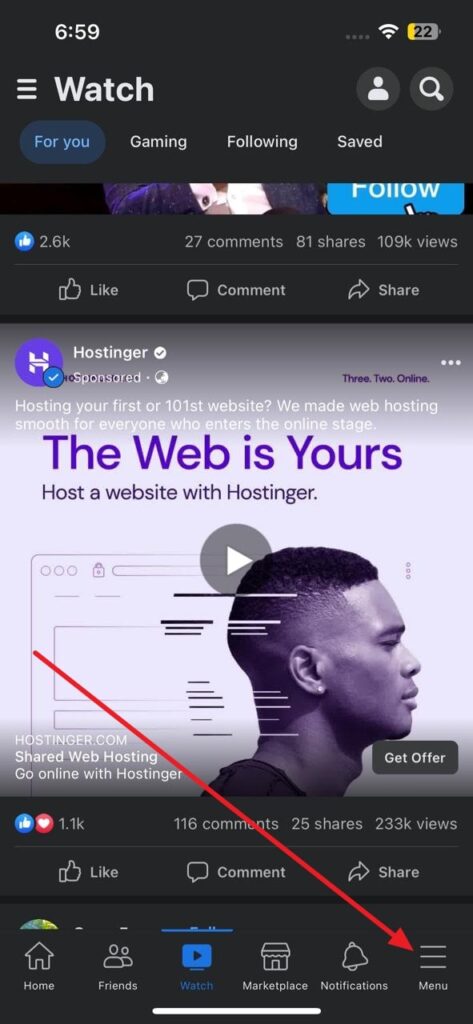 Step 2: On the next screen, tap "See More" and select "Avatars." It will load the avatar maker screen, and here you need to choose a skin tone for your avatar. After selecting the skin tone, press "Next" to proceed.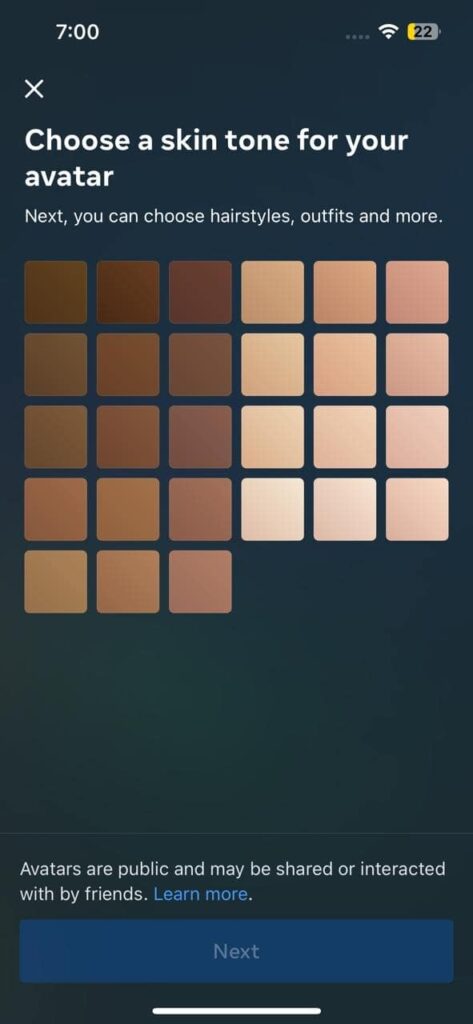 Step 3: Now, you will need to customize your avatar, starting with hairstyle and color. Next, choose an outfit, body type, eye shape, color, and makeup. Afterward, you need to customize the eyebrows, nose, and lips.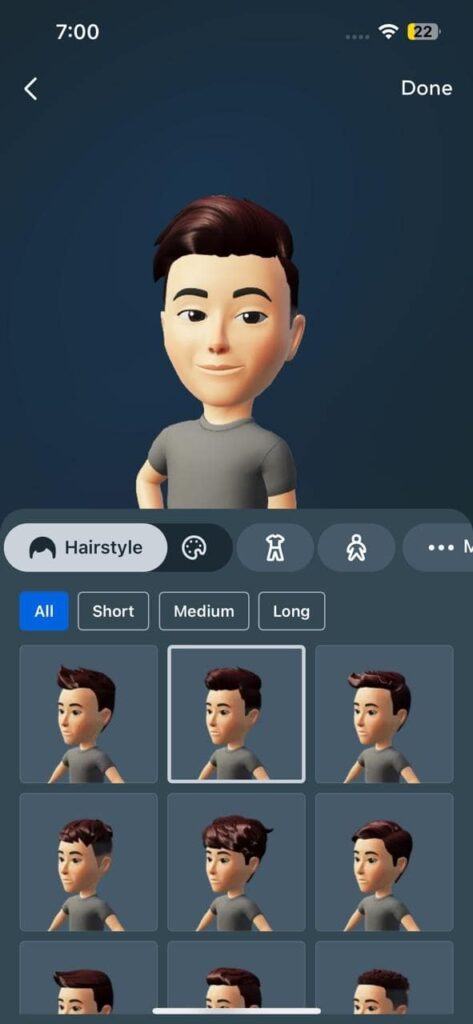 Step 4: Similarly, continue to define face, jawline, facial hair, ear piercings, glasses, and headwear details. When you have completed everything, tap "Done" from the top right corner. Once the avatar is complete, press "Next" and then "Done" to end the process.
How to Use Your Facebook Avatar
With your avatar created on Facebook, the question what can you use it for? After creating a Facebook Avatar, you can use it for many things, from setting it as your profile pic to sharing it as a comment. These are the possible ways you can use your Facebook Avatar after creating one through how to make FB avatar process:
Profile Picture: You can set your Facebook Avatar as your profile picture, so your friends can see your personalized avatar instead of a regular photo. With this, you can also ensure your privacy if you don't want to use a real photo.
Comments: The Facebook Avatar is also great for using in comments on posts and messages to express your emotions and reactions. Moreover, it makes commenting on other posts more fun and engaging.
Messenger Conversations: Using the Facebook Avatar in Messenger Conversations is a fun way to represent yourself. You can use it to greet your friend during group conversations.
Facebook Stories: Do you love to add stories to your Facebook account? You can use your Avatar in Facebook Stories as stickers to share with your friends and followers.
Facebook Gaming: If you're a Facebook Gaming creator or viewer, you can use your Avatar to personalize your gaming experience. Using unique and creative avatars during gameplay can help increase your audience.
How to Make Avatar with ZEGOCLOUD API
While Facebook Avatar Maker is an excellent tool for creating a look-alike avatar of you, it still isn't able to capture the real you. Do you want to add a better avatar maker to your existing app, or want to create one from scratch? We got the perfect tool for you to do that in the form of ZEGOCLOUD Virtual Avatar SDK.
You can integrate this SDK with any of your video conferencing or chatting app. With its help, you can enable your app users to create realistic 3D avatars of themselves. All they need to do is upload a photo or take a selfie, and the ZEGOCLOUD Virtual Avatar will create a 3D avatar for them. Moreover, they will be able to customize the avatar to ensure it is fully realistic.
Key Features of ZEGOCLOUD Virtual Avatar SDK
ZEGOCLOUD Virtual Avatar SDK offers a lot of unique features. These features range from 3D avatars to body simulations. Here are a few of the key features of this great SDK:
Creating a monotone virtual avatar is not really fun. If you are enabling users of your app to create realistic avatars, it should be as realistic as possible. ZEGOCLOUD Virtual Avatar SDK is best because it has advanced AI algorithms to track and record facial expressions when creating avatars. It means users can show a wide range of emotions, and they will be perfectly captured.
When creating a 3D avatar, ZEGOCLOUD Virtual Avatar SDK ensures that the facial expressions are as close to the real face as possible. That's why it supports speech simulation to capture the exact moment you want. The speech drives a lot of expressions apparent on a face, and this SDK ensures they are a part of the simulation.
Your face doesn't have to be the only thing you can use to create a virtual avatar. The app built with ZEGOCLOUD Virtual Avatar SDK enables users to record different poses and convert them to virtual avatars. It can record hand gestures like waves, victory signs, high five, etc., and perfectly imitate them to your 3D avatar. Along with gestures, it also supports body simulation.
One of the ways ZEGOCLOUD Virtual Avatar SDK ensures that you get your desire avatar maker in the shortest possible time is by providing robust support. It provides extensive documentation to ensure that the developer doesn't face any issues when integrating this SDK. There are also complete video tutorials and comprehensive FAQs for their ease.
Steps to Create Virtual Avatar Maker Using ZEGOCLOUD Virtual Avatar SDK
It is a simple and quick process to create a virtual avatar maker app using this excellent development tool. Moreover, you can use the following steps to create a virtual avatar maker with ZEGOCLOUD Virtual Avatar SDK:
Step 1: Log into ZEGOCLOUD Admin Console
Visit the ZEGOCLOUD website using a browser and log into the ZEGOCLOUD Admin Console. Once you have logged in, start a new project by clicking the "+" button. On the next screen, choose a use case for your app.
Step 2: Select the Use Case for Your App
There are over 12 use cases available for you to choose from. You can choose the one based on the app where you want to add a virtual avatar maker. For example, select "Video Conferencing" and press "Next" to proceed further.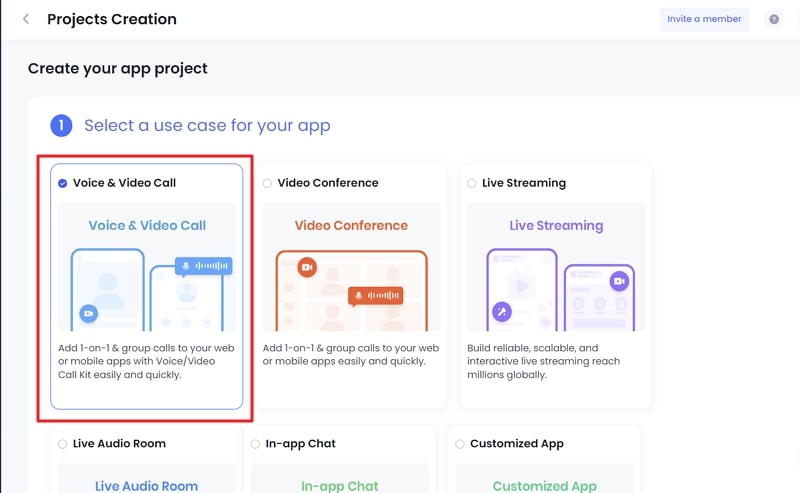 Step 3: Name Your App and Choose Desired Framework
Now, give your app a name and click "Start with UIKits" to initialize the app. After app initialization, choose the desired framework. Selecting the framework will lead you to the UI configuration screen, where you need to configure the app UI.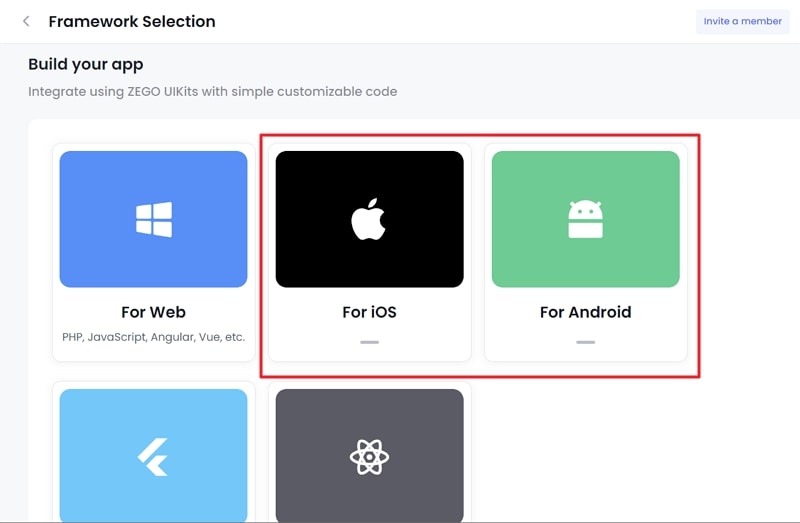 Step 4: Activate the Virtual Avatar Service
When you have configured the UI of your app, tap "Save and Start to Integrate." Afterward, click "Project Management" from the left panel and select the newly created project. Here, press "Service Management," move to the "Virtual Avatar" tab, and activate it.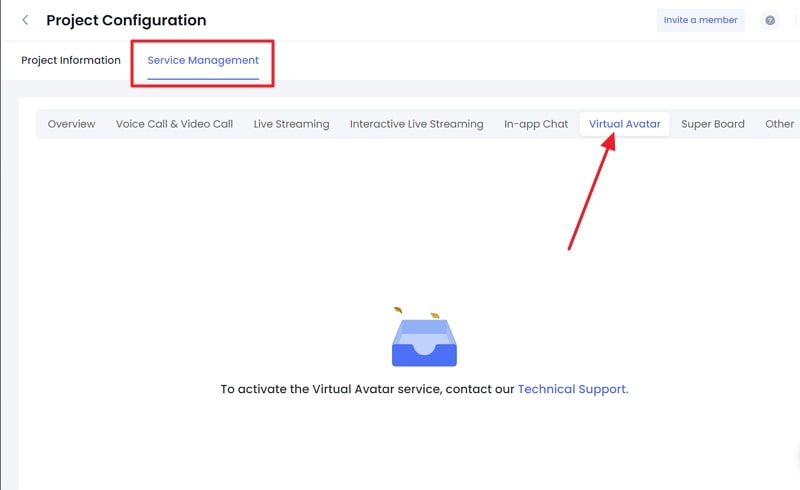 Conclusion
In summary, learning how to create an avatar on Facebook is a fun activity that makes Facebook use more fun. In case you get bored with the Facebook Avatar Maker, you can quickly develop one of your own using ZEGOCLOUD Virtual Avatar SDK. It is the best way to develop an avatar maker capable of creating life-like and realistic 3D avatars.
Talk to Expert
Learn more about our solutions and get your question answered.
Talk to us
Take your apps to the next level with our voice, video and chat APIs
10,000 minutes for free
4,000+ corporate clients
3 Billion daily call minutes