The voice chat room has become a trend in online social and entertainment. Startup entrepreneurs constantly try to improve user activity and encourage them to start conversations and interactions.
For these purposes, many voice chat rooms use online karaoke and AI Scoring features to improve user engagement. ZEGOCLOUD has helped its clients embed this technology.
Voice Chat Room Features
People feel more at ease in a group voice chat than in a one-on-one conversation. However, if too many people are in the discussion, they may feel unengaged.
A few pioneer social platforms have tested and figured out that users interact with each other better when there are about 6 people in a group chat. With 6 participants, a few roles will stand out, such as option leader, listener, follower, etc. So, an active chatting group will be formed, and participants will become excited and willing to chat interactively or listen attentively.
Online karaoke and AI Scoring
There are many ways to increase user engagement in group voice chats. Adding online karaoke features is one effective way.
ZEGOCLOUD's online karaoke solution is a successful example. It allows users to sing karaoke together in three different modes:
1) "Snatch to sing" means you have to compete with other users in a voice chat room for the opportunity to sing by snatching a virtual microphone.
2) "Sing in turns": means you are put into a waiting queue when you join a voice chat room, and you can start to sing after the singer in the column finishes singing.
3) "Record and post": users can pick a song to sing, record their singing, and then upload the video to the platform. Other users in the same room will view the posted videos and vote to decide who the winner is.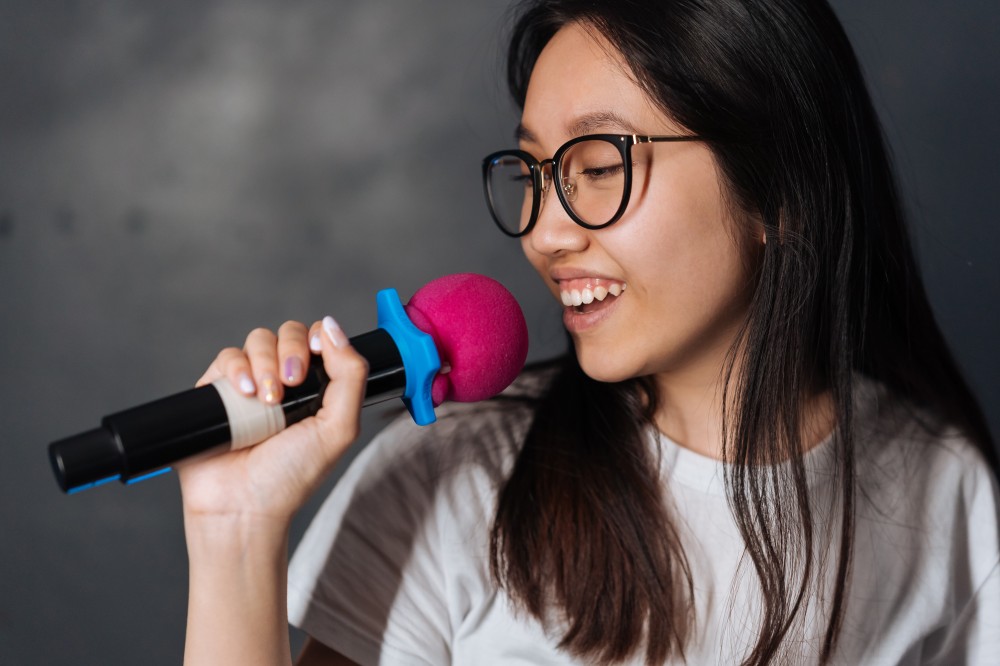 AI scoring algorithm to motivate users
This AI technology makes singing karaoke online more fun.
AI Scoring rates users' singing performance. For each user, the system will give a song name and a sentence selected from the lyrics of that song. To succeed in the challenge, users must make the timing and rhythm of their singing right and finish their part within a given time window. Ultimately, the AI Scoring system will rate your singing part by comparing it with the original song.
The advantages of Voice Chat Room Karaoke
First, there is no pressure and worries that may keep users away. Users can accept the singing challenge if they feel comfortable doing so or simply pass it to the following user and enjoy listening to others' singing. With a relatively small room size, users are more willing to show their singing talent and more active in interacting with each other, and they tend to stay longer.
Secondly, it gives users a sense of playfulness, recognition, and fulfillment. The system will rate users' singing performances. Top-rated performances and the corresponding singers will be recorded and showcased on the platform. Users can also share their achievements in the community.
Many of our clients have added this form of a voice chat room to their platforms and got positive results. You can sign up or contact us if you want to try it.
Talk to Expert
Learn more about our solutions and get your question answered.
Talk to us
Take your apps to the next level with our voice, video and chat APIs
10,000 minutes for free
4,000+ corporate clients
3 Billion daily call minutes