WWDC 2022 started yesterday. The proportion of virtual world being mentioned is getting higher and higher
Many open-world racing games allow you to race on world-famous city courses that have been reconstructed on a one-to-one scale. Gamers are enthralled with exploring exotic locations or driving fancy automobiles on familiar local roads, and game developers love to advertise how their large productions come to life.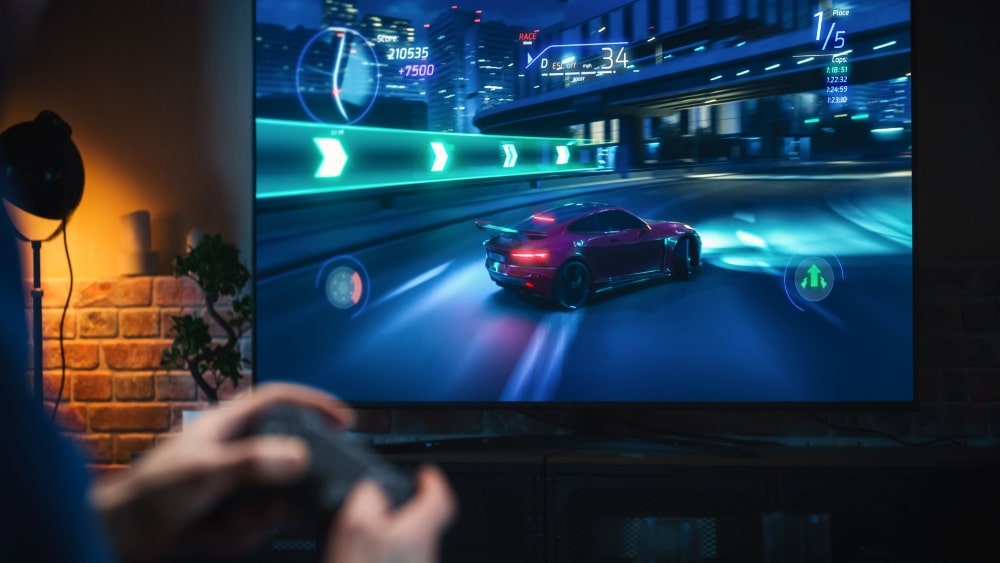 However, in the last two years, we have witnessed some new scenarios on the path to exploring the convergence of virtuality and reality.
The Interwinding Virtuality and Reality
At last year's WWDC (Apple Worldwide Developers Conference), Apple Maps makes it easier to get around cities with a 3D map that shows details about neighborhoods, business districts, marinas, buildings, and other places. Elevation details across a city, new road labels, and hundreds of custom-designed landmarks are available to users.
At this year's WWDC, Apple has added a more refined and comprehensive 3D City Experience as well as broader city support.
There are more and more indications that the virtual and physical worlds are becoming increasingly intertwined and converged. Rather than restoring realities in isolated video game kingdoms, the major technology companies are using creativity to link and even expand the world's boundaries. Meta even went all out to launch metaverse early on.
Metaverse, A People-oriented Virtual World
In addition to the virtual expansion of the real world, how the living individuals in the scene exist, behave, feel and express themselves attract our attention and deserve our observation.
The virtual world breaks through the various limitations of people's "existence" and "expression". You can change your image and clothing, and even play the role of God to create new creatures. However, for more advanced topics such as how to feel and express yourself, you need to break through the threshold.
We typically utilize a set of commands to control people and creatures in the virtual world, similar to how we use a joystick to operate a car in a racing game. The puppet-mode interaction won't be the end of technological growth, just as the integration of the virtual and reality has been accelerating.
With the increasing popularity of wearable gadgets, including smart devices such as mobile phones, people are surrounded by an increasing number of sensors, extending their sense of touch and allowing us to integrate into the world of virtual reality more naturally.
ZEGOCLOUD maintains a keen sense of smell and deep insight into the development trend of the virtual world. Focusing on the concept of being people-oriented, starting from the user's natural perception and self-identity, ZEGOCLOUD not only builds a complete and realistic metaverse ecology but also builds avatars based on and higher than the self for users. The ultimate goal is to allow users to integrate into virtual reality more naturally.
For example, ZEGOCLOUD launched metaverse karaoke last year, presenting a luxurious and spacious karaoke room in the metaverse, allowing users to entertain and socialize with friends in the KTV room with their avatars. This solution allows customers to freely customize the environment design of the karaoke room in the metaverse, modeling and generating the user's initial avatar based on the user's real appearance, and also allowing the user to modify the look and outfit of the avatar.
To make the metaverse and avatar the natural extension of the user in the virtual world, ZEGOCLOUD's solution allows the user's body movements and expressions to be synchronized in real time to the avatar in the metaverse karaoke room through wearable devices, smartphones, and sensors. Let users experience a new life journey and living space in the metaverse.
Everyone Can Be a Metaverse Builder
With the Metaverse upsurge, we have seen all kinds of connectors, builders, and enablers of the virtual reality world. Social giants are building their emerging online worlds, hardware manufacturers are extending human vision and touch, and cloud computing service providers are busily expanding and redistributing computing power, RTC companies are bringing a richer audio and video experience to users.
ZEGOCLOUD is a pioneer in the real-time audio and video industry. Since its establishment in 2015, it has been committed to building a virtual space for people to combine the real and virtual worlds.
ZEGOCLOUD transformed real-world studios, karaoke rooms, schools, and conference rooms into virtual spaces based on its ultra-low latency and high-quality real-time audio and video technologies, allowing users to have a "face-to-face" interaction in virtual space. At the time, users only saw music and video in this virtual realm, which was only two-dimensional.
But ZEGOCLOUD intends to go further. It developed a completely integrated metaverse ecology to suit users' intuitive needs for three-dimensional space perception and social interaction. The Metaverse may host concerts, karaoke, classes, work, and meetings. At the same time, following the laws of the real world, the sound can also change in intensity as the spatial distance changes. In the metaverse, users can obtain the same perception as in the real world.
ZEGOCLOUD's metaverse construction is also people-oriented, so anyone can contribute to its development. ZEGOCLOUD mimics the behavior and appearance of real-world users in the metaverse using AI algorithms and intelligent terminal devices. This allows users to live in the metaverse and obtain enhanced abilities over the real world. ZEGOCLOUD can synchronize a user's real-world activities and expressions in real time, allowing them to express themselves and understand others more naturally and intuitively. The ultimate idea is to encourage users to reside in the metaverse so they may establish a vibrant biosphere.
Users can modify their image and talents and give birth to numerous life entities in the metaverse. They can also sing, create songs, work, and innovate products in the metaverse. And as a positive feedback cyle, rich material and a magnificent civilization in the metaverse make people more willing to live there.
At last, let me give you an update on ZEGOCLOUD's progress on metaverse. INKE, the largest live video platform, has used ZEGOCOULD's metaverse karaoke solution to construct a panoramic karaoke offering in May 2022. There will be more progress to come very soon, we will keep you updated.
Also, please check out the following articles for more details about ZEGOCLOUD's progress on the metaverse realm.
ZEGO Avatar, an Indispensable Key Piece of the Metaverse Puzzle!
A First Glimpse into the Metaverse—Oasis Enables More People to Find a Second Life
Would you like to become a builder of your own metaverse using ZEGOCLOUD's metaverse and avatar solutions, please contact us or signup now!
Talk to Expert
Learn more about our solutions and get your question answered.
Talk to us
Take your apps to the next level with our voice, video and chat APIs
10,000 minutes for free
4,000+ corporate clients
3 Billion daily call minutes