Speed Dating gained traction during the pandemic, exploiting real-time communication technologies. Video chatting, voice chats, audio memos, and other virtual socializing methods are keystones of modern dating culture.
Many dating platforms have increased their capabilities. A faster, more accurate speed dating – Speed Dating 2.0 – has improved experience and increased users' willingness to pay for value-added services.
Pain points of online dating
How to engage users and make them willing to pay has become the ultimate pursuit of industrial practitioners.
What do users want?
a) Find someone they LIKE
b) Start a date QUICKLY
c) Move to the next date QUICKLY if the previous one doesn't fit
2. What platforms do they want?
It might be challenging to get a match, and there is probably no chemistry between the matches. Consequently, users are disappointed and won't return, and platforms are dissatisfied as users are reluctant to pay.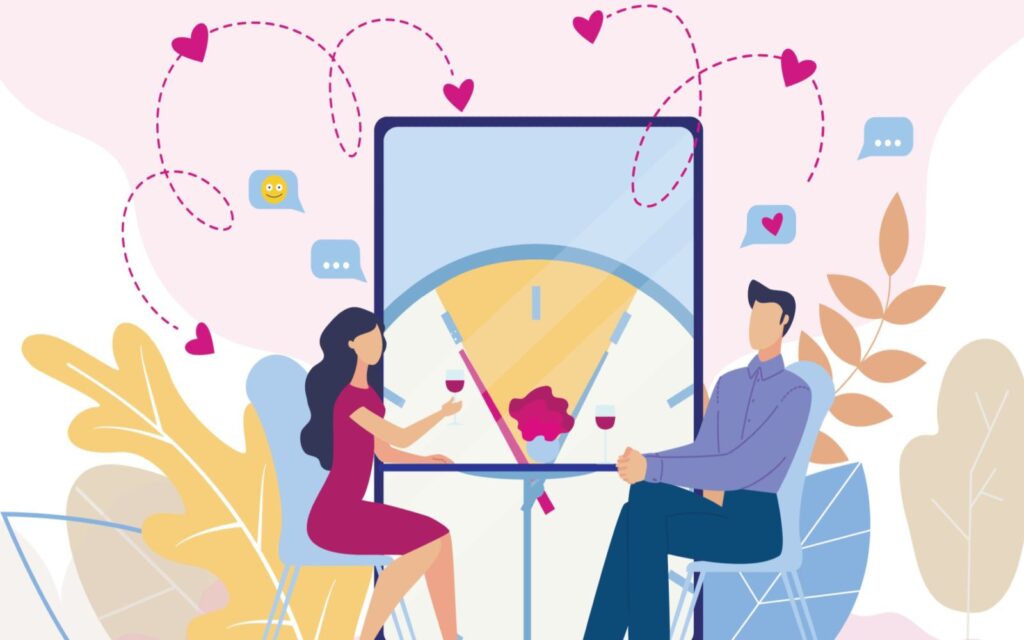 How does Speed Dating 2.0 attract users?
The added values of Speed Dating 2.0 are:
Increase speed to start video chatting with a match
a) Get a match FAST
b) Start the video chat FAST
2. Increase the likelihood that the two like each other
a) Appearance of the match is your type
b) You share common interests with your match
c) Your match feels the same as you
Empowered by technologies and well-designed product logic, Speed Dating 2.0 can fulfill the designed requirements above. The system can match two people based on location, interests, gender, appearance, etc. Since many active users and user data exist, the matching is instant. Also, the system ensures that the two people can start talking immediately. 
The ZEGOCLOUD real-time voice and video chat solution are used by many platforms so that users can start voice or video chat in half a second.
Speed Dating 2.0 keeps users satisfied.
Speed Dating 2.0 has been demonstrating its merit. Some pioneer platforms have seen a massive increase in user engagement and income.
Let's dig a bit deeper to see why this feature is effective in monetization.
The uncertainty and surprise
The unknown always piques the interest of human beings. You will never know what kind of person you will meet until the matching moment. The mystery excites you, and the anticipated surprise makes you want to find out.
2. The efficiency
It will only take one click and less than a second to find someone to date. If you don't like it, you can easily find another by repeating the process.
3. The accurate match
Your match must relate to you in some way, i.e., common interests or appearance. With your user profile and preferences, the system might know you better than you do.
4. The possibility of learning more
Building a relationship helps to know more about the other person. Speed Dating 2.0 can gradually increase user engagement and lead them to pay for premium services.
How does Speed Dating 2.0 monetize?
Speed Dating 2.0 ensures no barrier for users to get started. There's no time usage limit or waiting period whatsoever. Starting is entirely cost-free. Users can quickly find a match and have a casual video chat in their fragmented leisure time.
Premium service for extra features
Users can create personal profiles with basic and advanced information such as education and career history. It also allows users to upload private photos and write short blogs to share their life moments.
Basic user information is open to the public. Advanced user information is pay-to-view. This is a very natural and tempting technique to make users pay if they want to build a relationship with the match. Through the premium model, users can buy virtual gifts for their match, and the one who receives gifts can encash them on the platform.
In conclusion, Speed Dating 2.0's premium model benefits both the platform and its users. It motivates users to create authentic and rich content on the platform and urges the platform to provide better services and experiences.
Variants of Speed Dating 2.0
There are a few more creative variants of Speed Dating 2.0. Let's some of them.
Niche market – ASMR
There are many online ASMR (Autonomous sensory meridian response) communities where content creators share ASMR audio, video, or live streaming, and many fans enjoy the sensational experience. Some platforms have found their gold mines by putting together Speed Dating 2.0 and ASMR content.
2. Monetization accelerator – karaoke competition
This is an upgraded version of online karaoke. The system will match 2 people singing the same song, and competition will automatically start. There are more Speed Dating 2.0 variants and detailed know-how.
If you want to know more about building your online dating app, contact ZEGOCLOUD experts.
Talk to Expert
Learn more about our solutions and get your question answered.
Talk to us
Take your apps to the next level with our voice, video and chat APIs
10,000 minutes for free
4,000+ corporate clients
3 Billion daily call minutes