ZEGOCLOUD launched a portfolio of social 2.0 solutions: real-time engagement and Social-Gaming solutions for online social scenarios, including mini-games, Karaoke, virtual reality, live quizzing, avatar, etc. Social + gaming solution has gained much attention and received very positive feedback. This suggests how the trend of adding gaming content to social apps is gaining momentum.
Gamification is a great opportunity.
As a generation born to be digital natives, Gen Z spends a significant part of their daily lives online. Needs and preferences for socializing online social networking have also become the leading driving social platform development.
However, social platforms on the market are becoming increasingly homogeneous in terms of functionality. Many platforms don't have sufficient support for first-time strangers to break the ice and lack sustained appeal, making them unable to satisfy Gen Z's diverse online social needs. According to a research report, 73.6% of the Internet Generation have fixed gaming friends, and 72.8% of the game friends were found on Social Gaming platforms. The joyful experience of socializing while playing games has made most users spend longer on the TT Voice platform.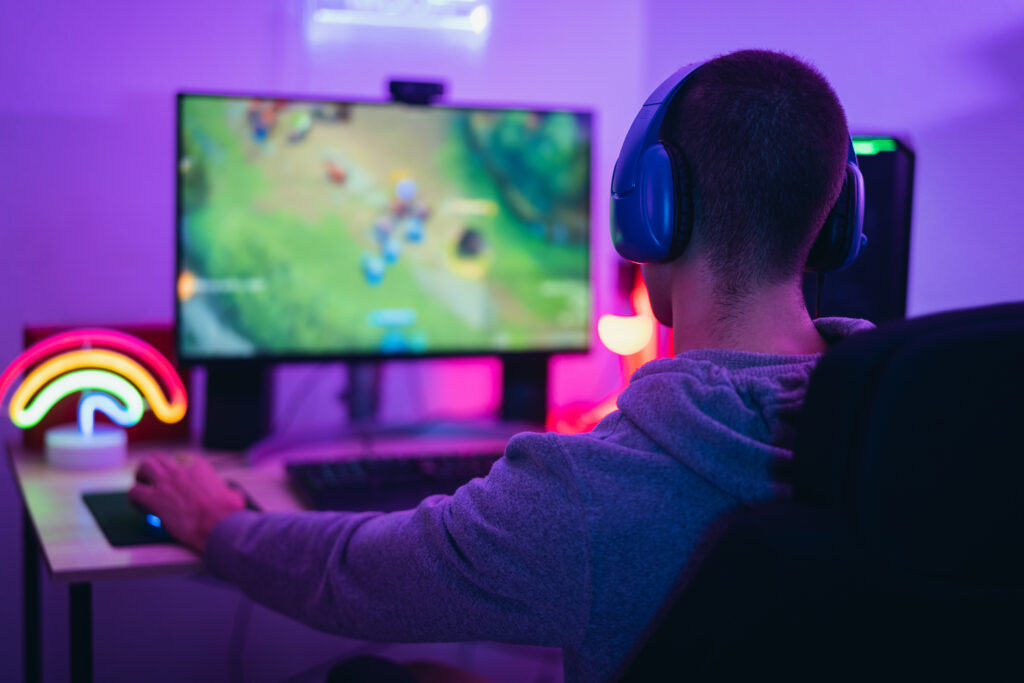 ZEGOCLOUD intuition
After many tests and analyses, ZEGOCLOUD and its clients figured out that adding a layer of content to a social platform can significantly improve user engagement metrics. The reason is simple: it's difficult for two first-time strangers to start a conversation and share actively without any facilitation. Mini-games proved to be one of the best content for this purpose. We've seen a clear trend of combining social networking with gaming, resulting in a new form of online Social Networking: Gamified Social Networking.
ZEGOCLOUD's one-stop Social-Gaming solution
There is a big gap between Social and Gaming apps in their tech stacks and business models. With years of experience serving many social and gaming platforms, ZEGOCLOUD has developed knowledge and expertise in both industries. The Social-Gaming solution seamlessly integrates mini-games into voice chat rooms, social live-streaming, and other social scenarios, providing a gamified online social experience that the young generation prefers.
Features
In addition, this Social-Gaming solution offers the following benefits and advantages:
1) Low development cost and short time-to-market. By integrating one single SDK, developers can quickly build real-time engagement features such as voice/video chats and live-streaming into your apps and access all the mini-games that come with the solution.
2) Low trial-and-error cost. To find out which mini-games fit your social platform the most, you must try different mini-games. This solution offers flexible pricing, paying only for actual usage.
3) Excellent compatibility with low-end smartphones. ZEGOCLOUD's mini-games are developed based on a powerful but lightweight mini-game engine, which offers terrific rendering effects with a small system resource footprint. Therefore, users can have a great social gaming experience even on low-end smartphones.
Feedback from clients who have implemented the solution shows that adding mini-games to a social platform can significantly improve user acquisition, retention, and revenue growth.
What kinds of mini-games does the solution include?
ZEGOCLOUD's mini-game collection covers several categories of games:
1) Real-time player versus player (PvP) games
Player versus player (PvP) is a real-time battle game between two players or teams. The solution provides several games of this kind, including one-on-one battle games and multiplayer team battle games. Examples include:
Knife Throwing Battles: players take turns throwing knives at a spinning target, which is scored in real-time with different rewards and punishments to add fun.
Hide and Seek: players are divided into two teams: hiding and seeking. The seeking team will use any available traces, like footprints, to find the hiding players.
Overcooked: a once smash hit co-op cooking game; multiple players, usually 2 to 4, work as a team to prepare, cook and serve up a variety of tasty orders before the baying customers storm out.
There are many more exciting examples, such as Bumper Cars, Badminton, Table Tennis, PlayerUnknown's Battlegrounds, etc.
2) Voice Social Games
Players join a virtual room and play the game by speaking with one another via real-time voice. Essentially, voice social games are a type of voice-based multiplayer games played in a voice chat room. The following are some examples:
Draw and Guess: one player draws a picture of a given word, and the other guesses the word from the drawing.
Online Karaoke (snatch-to-sing): a song is divided into a few parts, and a few players snatch a virtual microphone to sing in turns.
Number Bomb: A random number is displayed on the screen, and players must say a number other than the one displayed.
Voice social games perfectly combine voice chat with gaming. This helps users develop solid social connections in a fun and relaxing setting. Users keep returning to the platform, improving user stickiness and retention.
3) Online board games
Offline board games are top-rated among young generations. Various board game clubs offer space for friends to hang out after work or on weekends. Noticing the popularity of offline board games, some social platforms have launched online board games for their users.
ZEGOCLOUD's solution includes several high-quality online board games, including a variant of "Murder Mystery Game".
Murder Mystery games are also called live-action role-play games. Players in the game role-play the characters in a predefined script. They debate, reason, and finally find out the actual murderer. The gameplay allows players to enjoy role-playing and helps foster social connections between the players.
Other popular online board games include Werewolves in Space, "Who is the Undercover Agent", UNO, etc.
4) Live streaming games
Live-streaming games can be added to a live-streaming context to help hosts and audience members have more fun. Let's look into a couple of examples:
A War of Spells: an ongoing battle between two live-streaming hosts; an audience member ranked at the top in virtual gifting can endow his or her favored host with a virtual spell. The host then can cast the virtual spell to beat the other host with a certain kind of force, increasing the chance of winning.
Taming Monster: the game allows audience members to send likes and virtual gifts to a host, helping the host increase his/her virtual energy and enhancing the host's power to beat monsters. The audience members can follow the host's lead to beat monsters.
5) Other game categories
ZEGOCLOUD's solution also provides chess and card games. Among them are Ludo, Gobang, and Chinese Chess. Leisure mini-games include dice dolling Games, Fruit Master, etc.
The solution also offers games customized for users from various regions, such as America, Europe, Southeast Asia, and the Middle East.

Conclusion
Gamified Social Networking has become a trend. However, only those products directly addressing users' needs can stand out from the competition. Since the first launch in late 2011, ZEGOCLOUD's Social-Gaming solution has helped many social platforms significantly enhance their user engagement metrics and revenue growth. As the market and gamified social networking products evolve, ZEGOCLOUD will continue to innovate and offer better solutions.
Talk to Expert
Learn more about our solutions and get your question answered.
Talk to us
Take your apps to the next level with our voice, video and chat APIs
10,000 minutes for free
4,000+ corporate clients
3 Billion daily call minutes