Instagram is one of the most popular apps in the world, with hundreds of millions of users. It offers many unique and amazing features, including Instagram Avatar. In case you haven't used it before, this is a virtual representation of yourself in the Instagram app. This article will guide you on how to make Instagram Avatar and its uses.
What is Instagram Avatar
The Instagram Avatar, as mentioned before, is your virtual representation in the app. It allows you to emulate yourself in the app through an in-built feature called Instagram Avatar Maker. While it isn't the perfect representation of you, it is as close as you can get without using your actual photo. Users normally create their Instagram Avatars for many reasons.
These reasons include privacy concerns, giving stickers and emojis a personal touch, or using the avatar when playing games. In simple words, creating Instagram Avatar makes using the app more fun, protects your privacy, and helps personalize your content.
How to Make Instagram Avatar
Want to know how to make an Instagram Avatar? It is an easy process, even if you have never created an avatar. The Instagram Avatar Maker has an easy-to-understand, clean interface that helps new users create avatars without problems. Follow these basic instructions to create an Avatar on Instagram:
Step 1: On your smartphone, launch the Instagram app and tap the "Profile" icon from the bottom right corner. Now, access the "Edit Profile" option and select "Create Avatar."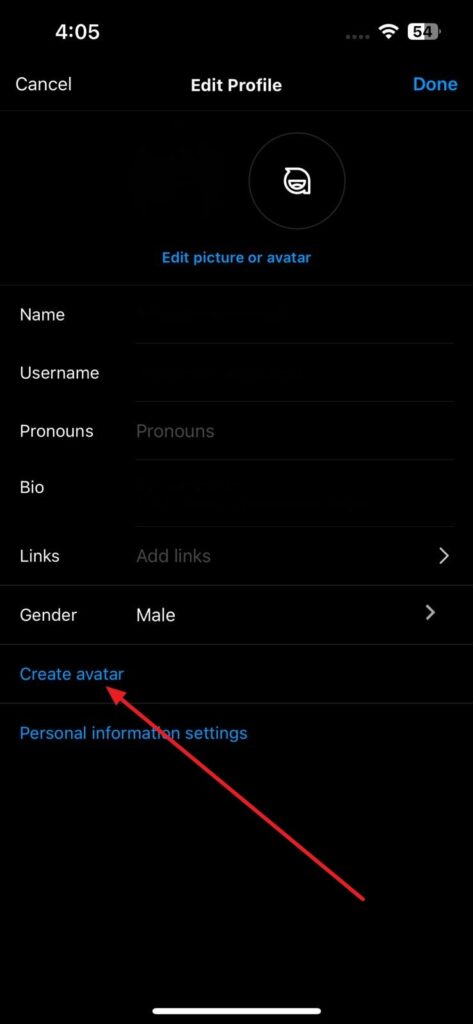 Step 2: Here, tap "Get Started" and start by choosing a skin color for your avatar. After choosing the skin color, hit "Next," and it will give you an avatar that you can now edit to make it a look-alike of yourself.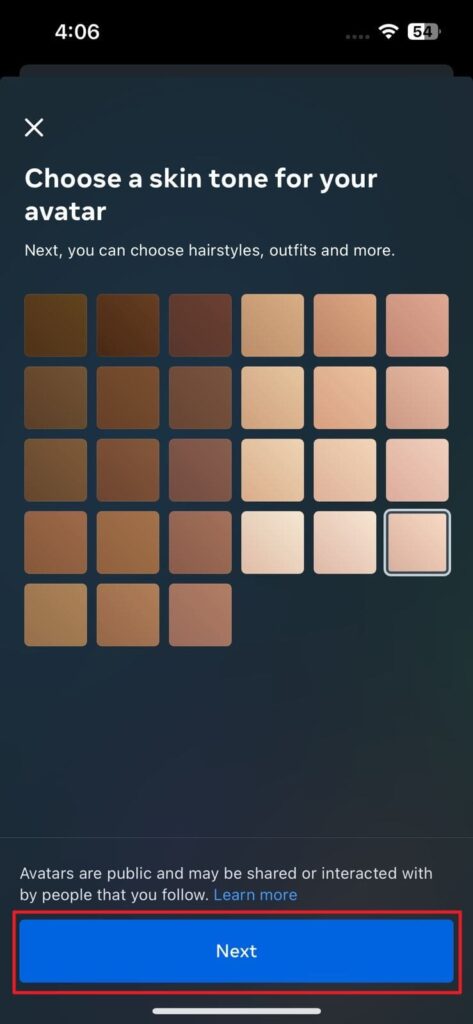 Step 3: In the first screen, you will need to choose hairstyle and hair color, followed by face shape and outfit. Following this, if you want to customize your Avatar more than tap on the "More Personalization" button from the bottom of the screen.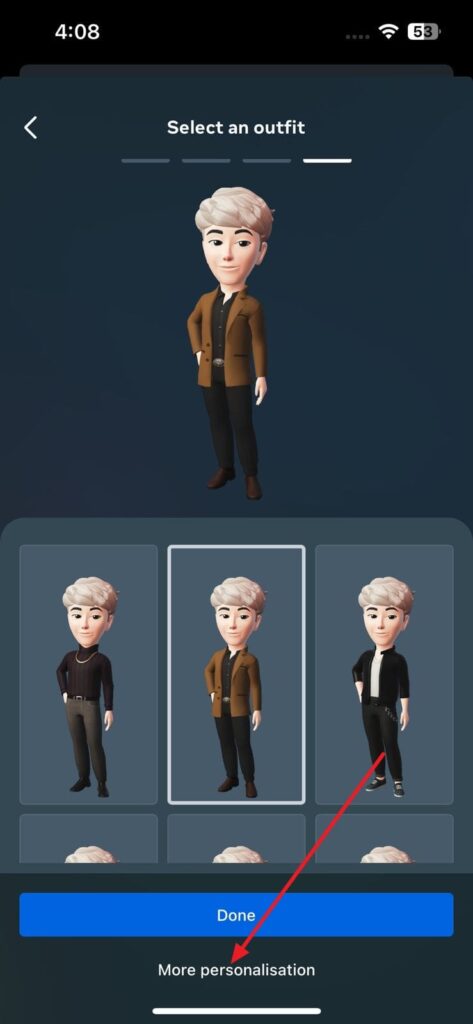 Step 4: After that, you will be able to edit nose shape and size along with adding nose piercings if you want. Next is the mouth shape, fullness, and lip color you need to define. When done, you can work on face shape, width, jawline, and face marking and lines.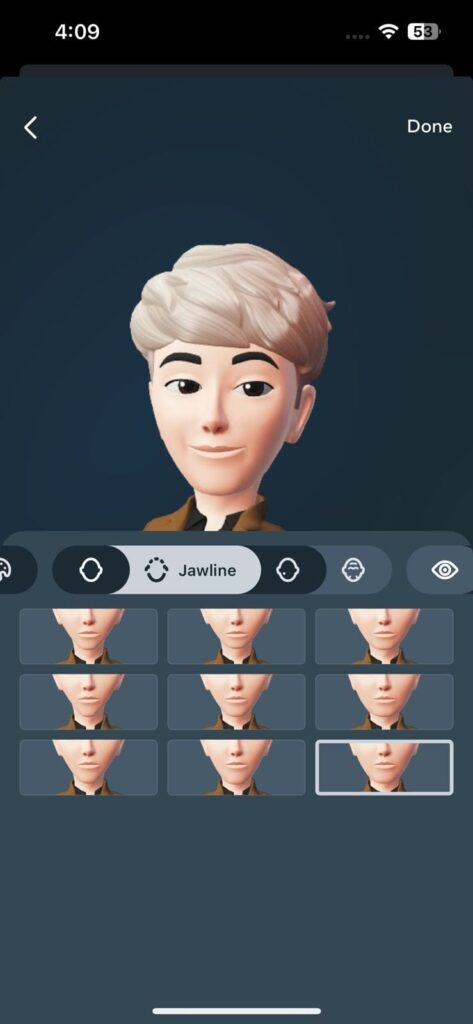 Step 5: Now is the time to add facial hair and its color, along with ear piercings and hearing devices and its color. Lastly, you can add glasses and headwear if you want, along with the color of your choice. After you have made all the changes, press "Done." Next, tap "Save Changes" and press "Next" to complete your Instagram Avatar creation.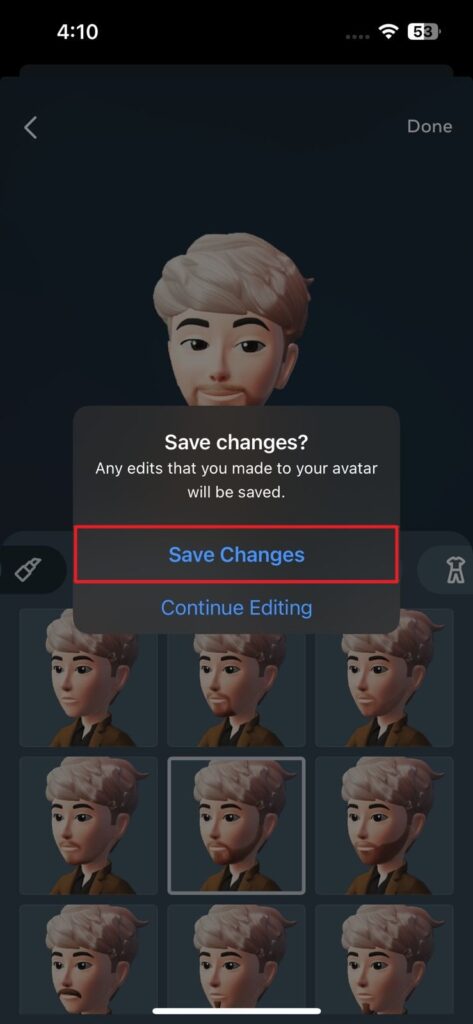 How to Use Your Avatar on Instagram
Now that you have learned how to make Instagram Avatar and created one, the question is, what can you do with it? To answer this question, you can use your avatar in many ways, like stories, chats, comments, etc. Here are the most popular uses of Instagram Avatar:
Instagram Stories: If you love uploading stories on your Instagram account, the newly created avatar can improve them. You can add a virtual avatar to the stories to give them a personalized touch.
Chats: It is also possible to use the Instagram Avatar in your chats when talking to your friends. Moreover, you can use the avatar as a form of greeting or as reactions emoji.
Comments: Instagram also lets you give your comments and posts on the app a personal touch. Since you can personalize the emojis and stickers using your avatar, it makes commenting fun and interesting.
Profile Pictures: In case you don't want to use your picture as a display photo, the Instagram Avatar can take its place. With the avatar, you can give the profile picture a realistic touch without having to use your actual picture.
How to Make Avatar with ZEGOCLOUD SDK
Do you also have a chatting or social media app and want to add an avatar maker to it? Integrating an avatar maker into your app can increase its popularity as Instagram Avatar Maker did for Instagram. If you are worrying about the cost and complexities involved, don't be; we have the perfect way for you in the form of ZEGOCLOUD Virtual Avatar SDK.
Moreover, it is an amazing SDK that will integrate an avatar maker into your app, allowing users to create better avatars than avatars on Instagram. This SDK enables users to create realistic 3D avatars of themselves using their pictures or selfies. Since it uses highly advanced AI algorithms and facial recognition tech, it can perfectly emulate your facial expressions.
Main Features of ZEGOCLOUD Virtual Avatar SDK
A major reason behind the popularity of ZEGOCLOUD Virtual Avatar SDK is the features it offers. These features make it a trusted choice in the industry regarding avatar makers. We have summarized some of these below for your help:
Virtual Voice Chats: There is no need to engage in video chat if you find it a hassle to make yourself presentable. With this SDK, users of your app will be able to hold voice chats using their 3D avatars. Moreover, these avatars will also be able to emulate their speech,
Body Pose and Gesture Recognition: The avatars users create on an app developed using ZEGOCLOUD Virtual Avatar SDK will be able to emulate real-life poses and gestures. Furthermore, this API use advance AI algorithms to ensure you can get your virtual avatar in a desired pose or make a wanted gesture.
Sim World: Want to create a virtual world full of 3D avatars? With ZEGOCLOUD Virtual Avatar SDK, it is possible as you can easily configure your apps to showcase your dream. Users on your app will be able to create 3D avatars of themselves and interact with other users in a virtual setting.
High Data Security: To ensure users feel safe using your app, you will need to provide high-level data security and privacy protection. That's where ZEGOCLOUD Virtual Avatar SDK helps you out with its highly advanced end-to-end encryption algorithms. Furthermore, it also fully complies with GDPR.
Steps to Make An Avatar Maker App via ZEGOCLOUD Virtual Avatar SDK
Making an avatar maker app like Instagram Avatar Maker is easy with ZEGOCLOUD Virtual Avatar SDK. We have demonstrated this statement in the steps given below:
Step 1: Access the ZEGOCLOUD Admin Console
To start, you will need to log into the ZEGOCLOUD Admin Console, which you can do through the official website of ZEGOCLOUD. Once you have logged in, start a new project by tapping the "+" icon.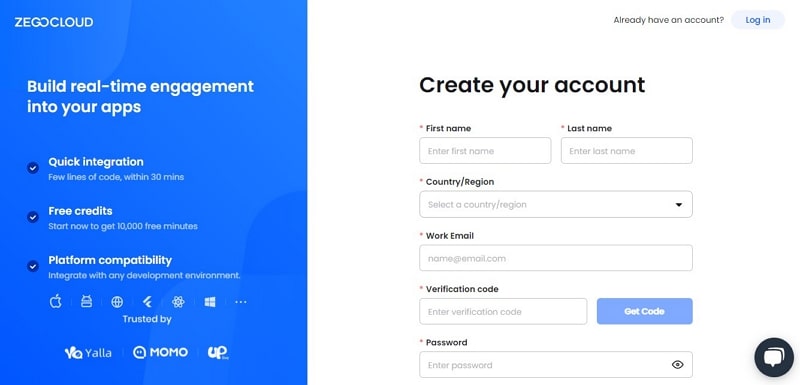 Step 2: Select Your App's Use Case
Now, you need to select a use case for your new app. You can choose the one which meets your needs as there are more than 12 options available. After selecting one, give your project a name and click "Start with UIKits."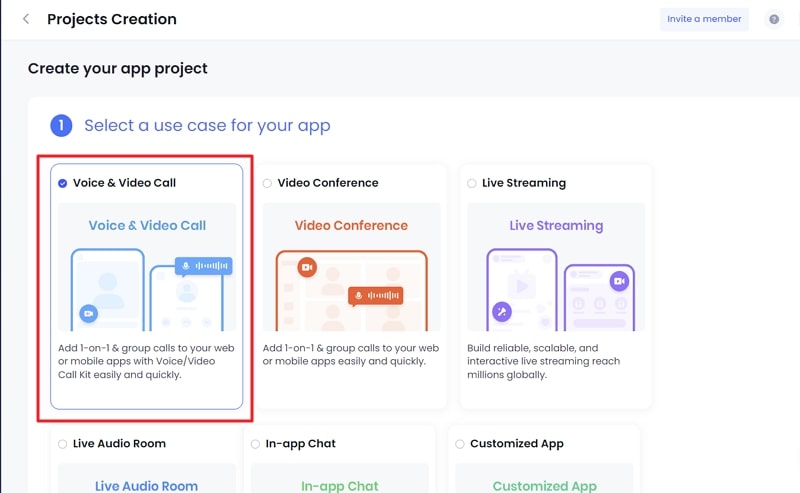 Step 3: Choose the App Framework and UI
The next steps need you to choose the framework for your app. All major frameworks are available, and you can choose the most suited for your target audience. Afterward, it will lead you to the UI configuration screen, where you need to arrange the UI of your application.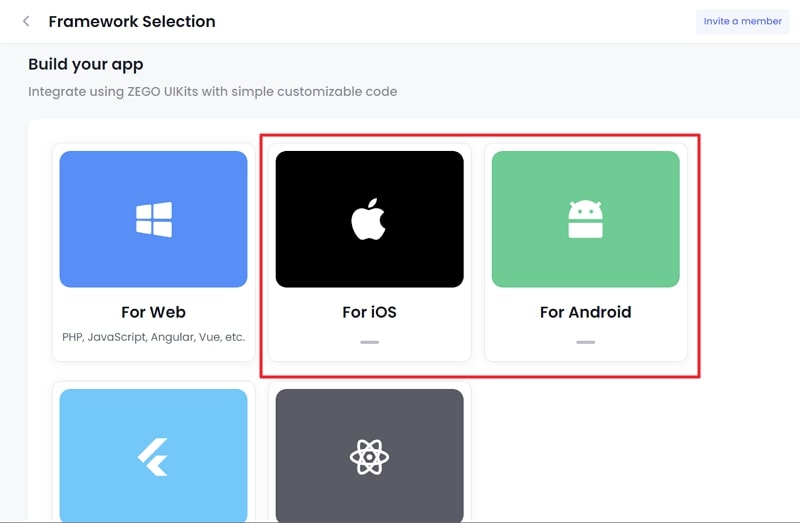 Step 4: Activate the ZEGOCLOUD Virtual Avatar
When done, click "Save and Start to Integrate" to save your project and select "Project Management" from the left sidebar. Here, choose the current project and tap "Service Management." Now navigate to the "Virtual Avatar" tab to activate it.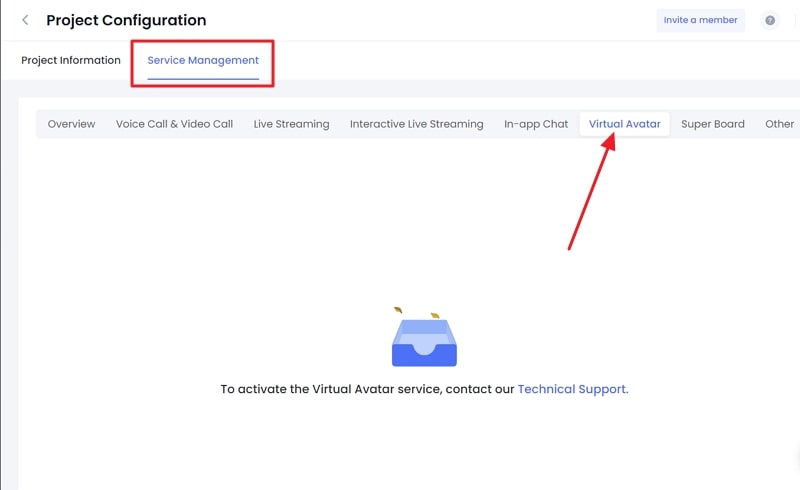 Conclusion
In summary, an avatar on Instagram is a great way to have fun while protecting your privacy. Compared to the things you can do with virtual avatars, the Instagram avatar is weak and has fewer features. If you want to create a better avatar maker, ZEGOCLOUD Virtual Avatar SDK is the best choice. Moreover, it includes all the features from creating 3D avatars to setting up complete virtual worlds.
Talk to Expert
Learn more about our solutions and get your question answered.
Talk to us
Take your apps to the next level with our voice, video and chat APIs
10,000 minutes for free
4,000+ corporate clients
3 Billion daily call minutes