Most of us have grown up watching avatar shows and cartoon series, but none of us wondered what avatar maker apps are used to create such a masterpiece. However, the animated world might seem like a dream, but you can still cherish your passion by making avatar characters yourself with this guide's top 10 avatar creator apps.
Top 10 Avatar Creator Apps of 2023
When you search for free avatar creator apps, you may get hundreds of results and be unable to decide the best one because many of those avatar apps fail drastically when you try them. That's why we have listed the 10 best free avatar creator apps for you in this part.
This app is the best choice when it comes to creating realistic 3D avatars. Dollify lets you personify the avatars of almost every person in the world. Moreover, you can choose to create avatars as a new or a duo. You can make the avatars in the duo mode in the following combinations as Girl-Boy, Boy-Girl, Girls, and Boys.
There are a total of 14 available categories to choose from and create the required avatar. Also, this best free avatar creator provides you with 30+ skin tones to resemble the avatar of any person. Within one interface, there are hundreds of color options available. You can also choose to change your outfit color or style.
When you use Avatoon, you do not have to do much customization yourself. With its facial recognition option, you can click a live picture or import one from your gallery to customize your avatar. In addition, you also get the manual recognition option to make a completely new avatar.
You can change the face shape, put marks, and wear accessories. Also, the style option lets you wear different piercings and change their color. There are hundreds of outfit options to choose from. Moreover, Avatoon allows you to change your pose and match it with your current mood.
Making your avatars and cartoon characters is pretty easy now with the ZEPETO app. With this avatar maker app, you can customize your avatar and invite your friends to join you. You can choose the trendy hairstyle, clothes, and fashion worldwide. Moreover, you can also upload your styles and let people see them.
Set your chosen skin tone and apply the eye and lip makeup accordingly. Besides, ZEPETO provides a virtual space where your avatar can explore more features. Interestingly, this app allows you to make your avatar squads so your friends can easily join you.
When making cartoon avatars, there is no better option than SuperMe. It lets you create an avatar logo for your social media accounts to show your talent and personality to the world. When you open the app, you may shake your phone, and it creates random avatar images.
You can choose from different eyebrow shapes and make your appearance more unique by applying multiple accessories like glasses, wings, hairpins, and hats. With this avatar app, you can add custom text and place it in your avatar to make it an endorsement. In addition, SuperMe lets you choose a transparent background also to create logos and badges.
Myidol is the best choice for customizing your selfies into animated versions. Moreover, its facial recognition technology lets you create an accurate avatar quickly. This app offers a handier and more minimalistic experience to keep your mood in a good swing. Furthermore, you can also make your MV show with the created avatars.
This best free avatar creator also lets you set your created avatar as a profile picture so people can easily recognize you. It's an account-based app, so you don't lose your saved avatars once you close the app or switch your device.
6. MojiPop – Art Metaverse (Android | iOS)
An animated selfie should have the ability to define emotions so that it creates a bridge between reality and animation art. MojiPop provides a complete system of creating avatars in no time. With its quick accessibility, it creates animated stickers similar to your original image. This is what makes it a special option to work with while creating avatars.
This particular avatar maker app also comes with a quick share feature, allowing you to convert and share the stickers with other users in no time. Conversely, it comes with an updated system to present you with variating ideas to try.
7. Avatar Factory – Avatar Maker (Android | iOS)
Avatar Factory can do it if you have an existing avatar and want to make it more unique. However, you can also make a new one if you still need one. If you want to showcase your avatar as a college student or something similar, this avatar maker app lets you do that with an extensive range of uniform outfits.
You can also enhance your avatar by selecting the images already uploaded by other users within the app. This app also applies advanced ranking algorithms to rank your avatar according to the likes, revisions, and creation date to add it to the "Top 20" list.
Square Avatar lets you build an avatar and share it as a meme by dressing up like a doll. You can add texts on avatars from more than a dozen font types. This app lets you save the avatar in as high as 720×960 pixels. Despite being a normal avatar app maker, it provides many animation options, like equipping certain accessories with different backgrounds, such as mobile phones.
Moreover, you can share your avatars as a QR code with your friends and rebuild them using the same QR. This app also provides the feature of saving the created in PNG so you can use it on your other designs created in photo editors such as Canva or Photoshop.
9. Vlinder Avatar Maker: Dress Up (Android | iOS)
Creating and customizing 2D avatar images can be done through Vlinder Avatar Maker. This app allows using various face-pinching tasks so that you can use your imagination to create a unique avatar character. You can choose different colors and adjust the position of the avatar parts. Furthermore, you can also give it a more classic gameplay dress-up for gaming profiles.
From facial features to clothing, you can customize every part of the avatar and save it with a customized name. Once ready, you can download or upload it on various social media platforms.
Create your original avatar characters and save them using PitzMaker. You can shape your avatar with various color options and items. Through the in-app settings, you can make them cuter and more lovely. You also get the filter option to filter your avatars and give them a nice shape. Furthermore, you can also take images directly with the camera feature of this avatar maker app to convert them into avatars.
If you love Webtoon scenes, PitzMaker lets you add speech balloons to help you make your Webtoon-like scenes. Moreover, this app has also added the Rei series filters and elements for the users.
How to Make Avatar with ZEGOCLOUD
In this generation, when it comes to creating avatars, everyone looks to build a unique and creative character. However, people prefer to avoid getting into complexity and use simple apps to create avatars like those mentioned above. Most of those avatar creator apps are image-enteric and allow you to create avatars by your face or saved pictures.
Following this, when it comes to creating a more enhanced and efficient animated character-maker app, ZEGOCLOUD Virtual Avatar SDK is the right choice for every online avatar creator. It is your all-in-one solution to design your app by applying countless features. Users get the experience of more realistic 3D avatars to convert their pictures into characters and choose from various clothing, shoes, and accessories options.
You do not have to feel any hassle about your privacy because ZEGOCLOUD Virtual Avatar SDK is GDPR compliant and protects users' privacy in every possible case.
Why ZEGOCLOUD Virtual Avatar SDK is the #1 Choice for You
ZEGOCLOUD Virtual Avatar offers features to its users like no other SDK. It is an industry-leading tool that lets you experience a new avatar world. Let's have a look at its exceptional key features which makes it unique:
If users want their avatar to make a specific and special gesture with the hand, then the gesture recognition feature can do the task for them. Users can command their avatar to perform a necessary facial expression and recognize hand movement, and your app will capture it immediately. It doesn't matter, even if the hand posture is in real-time. Moreover, it will be recognized and implemented quickly.
Facial Expression Mirroring
If app users hold up their camera in real-time and change their facial expressions, this tool will track every expression and change them accordingly for their avatar. This avatar creator SDK is based on accurate facial detection and uses 52 basic facial expression dimensions that make it perfect for implementing your exact expressions. Furthermore, it can detect the tongue, eyeball, and face in real time.
Even if users want to set every part of the avatar manually, they can do it without any complexity. The manual avatar creation feature allows them to set the eyes, mouth, and nose size accordingly. All the parameters they set for their avatar are synthesized to make a special and exclusive avatar for them.
Most users provide their selfies to create realistic 3D avatars. They must be worried about the security and privacy of their pictures. The ZEGOCLOUD Virtual Avatar SDK protects users' data with its high-definition and advanced security features. Moreover, this best free avatar creator implements end-to-end encryption algorithms and is GDPR compliant.
Straightforward Steps to Create Avatar App Using ZEGOCLOUD
As now you are all familiar with ZEGOCLOUD Virtual Avatar SDK, you might be wondering about how to put it to your best use. For that, follow the after-mentioned steps to start creating your avatars today.
Step 1: Browse ZEGOCLUD Console and Sign Up
On your device web browser, go to the ZEGOCLOUD website. Next, log in to your existing account or sign up to create a new account. Next, select "Overview" from the left side panel and click "+" to create your project.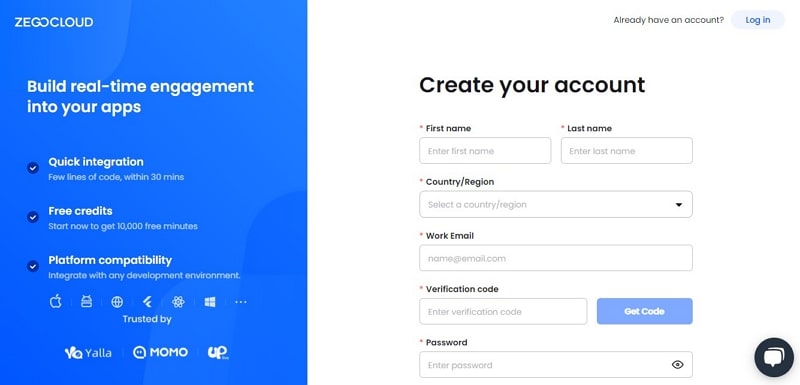 Step 2: Create Your Project and Name the Case App
Following this, under the "Create Your App Project" section, select the case for your app from the given 12 cases as per need. After selecting it, scroll down the screen and click "Next," and type your app name under the "Project Name" box. Afterward, click "Start with UIKits" and wait a few seconds.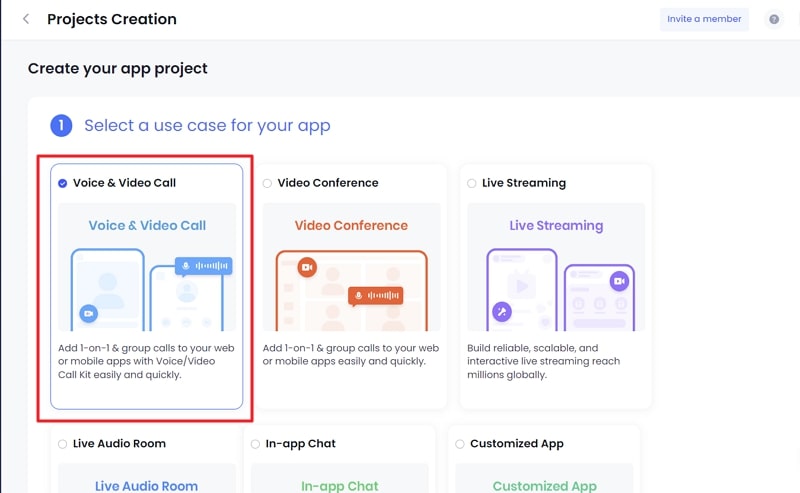 Step 3: Select the Desired Framework and Set Basic Configuration
Next, in the "Build Your App" section, select the framework for your app from the 5 given options. After that, you will see the UI configuration screen. On the right-side panel, set the "Basic Configuration" accordingly and click "Save and Start to Integrate" in the bottom-right corner.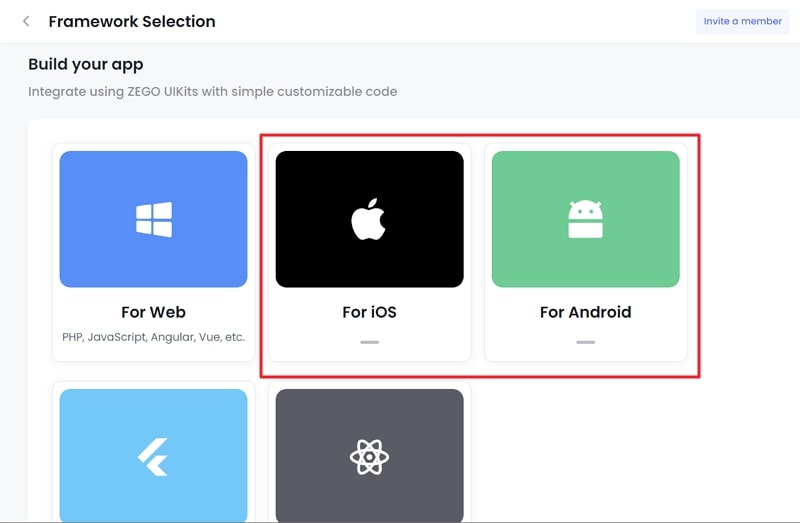 Step 4: Enable the Virtual Avatar Service
Afterward, select "Project Management" in the left side panel and select the project you just created. Next, click "Service Management" and head to the "Virtual Avatar" tab. Lastly, Activate the ZEGOCLOUD Virtual Avatar service.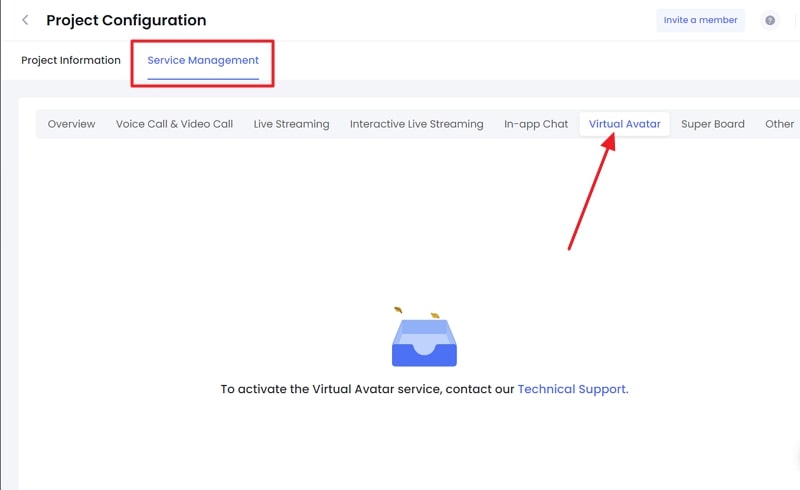 End Note
There are numerous free avatar maker apps, but every app needs to meet the user's requirements. Most creators pass their time making avatars and take it as a fun activity. However, suppose you are bored with using outdated apps and have a creative idea regarding a new app. In that case, ZEGOCLOUD Virtual Avatar is the right choice for creating an avatar app of your own.
Talk to Expert
Learn more about our solutions and get your question answered.
Talk to us
Take your apps to the next level with our voice, video and chat APIs
10,000 minutes for free
4,000+ corporate clients
3 Billion daily call minutes